Huawei Freebuds 5i review: anything but basic
ANC and hi-res playback for under £100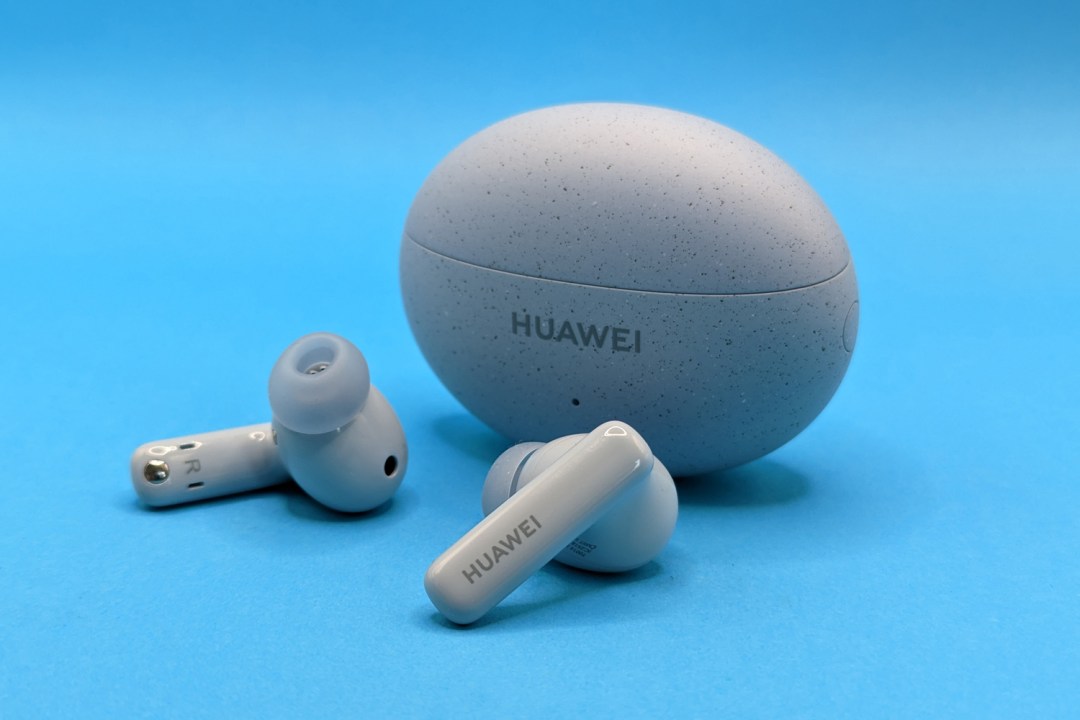 The cost of true wireless earphones has plummeted so much you can now pick up a pair with your groceries, but if you want goodies like active noise cancellation or hi-res codec support, that'll still set you back. Except when it won't, like with the Huawei Freebuds 5i.
This affordable offering is essentially a diluted version of the firm's top-tier FreeBuds Pro 2, with many of the same features – only it doesn't make quite the same dent on the wallet. At £90, it might be arriving in true bargain territory.
Having been on sale in Huawei's native China for a while now, the Freebuds 5i are finally going on sale in the UK from the 16th of January. Now the Nothing Ear 1's recent price rise has pushed it out of contention, might these be the new go-to buds for anyone with a double-digit budget?
Design & build: blue me away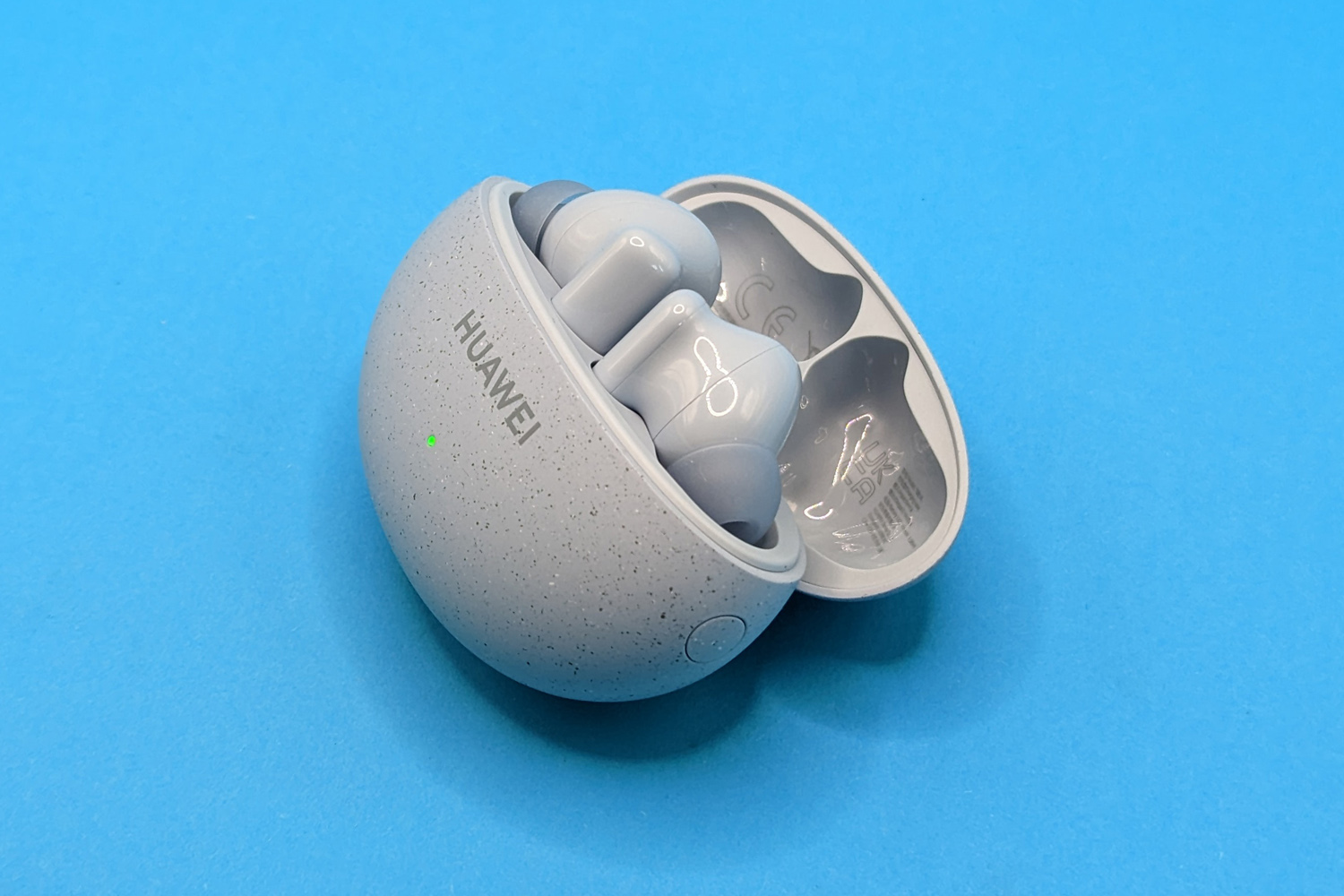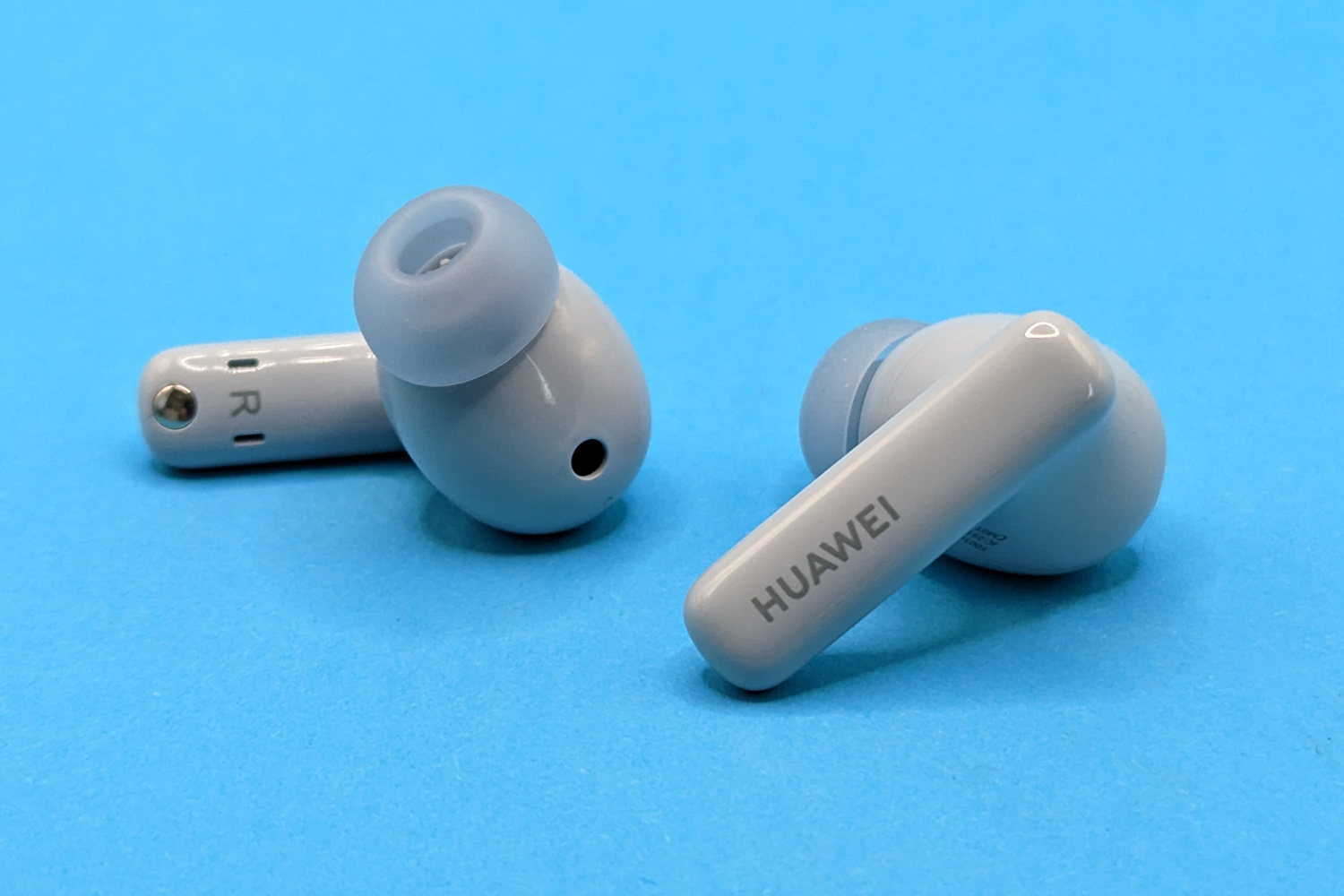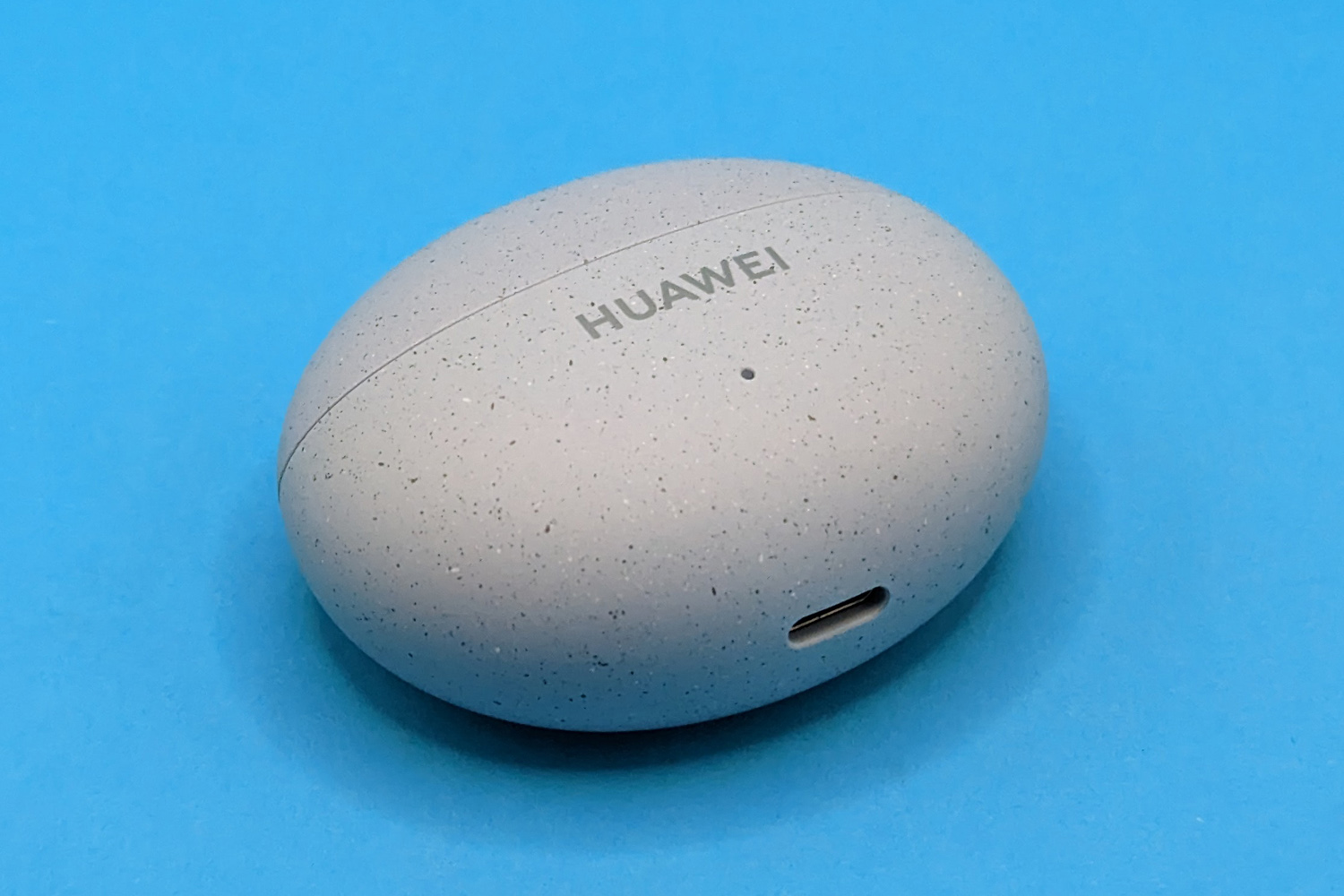 Sure, you can pick up a pair in Apple-esque white or subtle black, but the distinctive Isle Blue is easily the pick of the bunch. The buds get a glossy finish, with slightly more rectangular stems than the outgoing Freebuds 4i. Prominent Huawei branding helps them avoid becoming yet another AirPods-a-like, while the while the case has a mottled effect that looks just like a pebble you'd find at the beach.
Stronger magnets help keep the case lid locked in place, even when you give it a good rattle, so an accidental drop shouldn't send your buds flying. It's not especially tiny, but slips smoothly enough into a pocket and is flattened on the back, so won't roll off a flat surface. A button on the side for re-pairing the buds to different devices is a neat touch, to save with any gesture-based faffing.
You get the usual small, medium and large silicone ear tips included in the box, but no foam tips for extra sound isolation. These are affordable earphones, after all. They fit well enough, with the bud resting inside your ear and the tip helping keep it locked in place. They needed occasional adjustment while walking, so aren't top of our list of exercise companions, despite the IP54 water resistance rating.
Features & battery life: sound of silence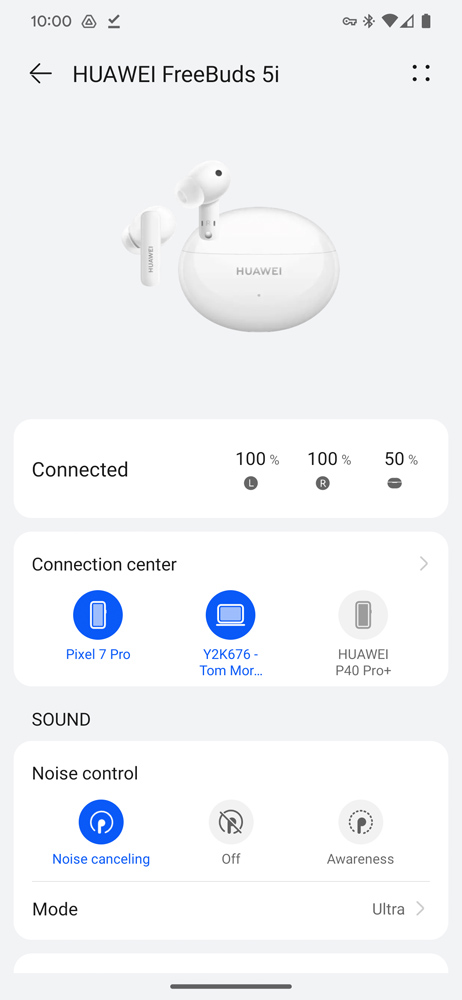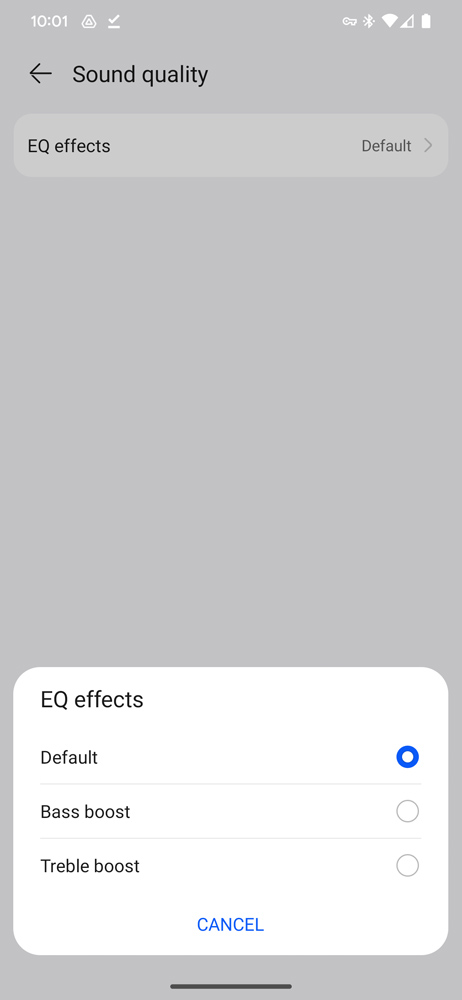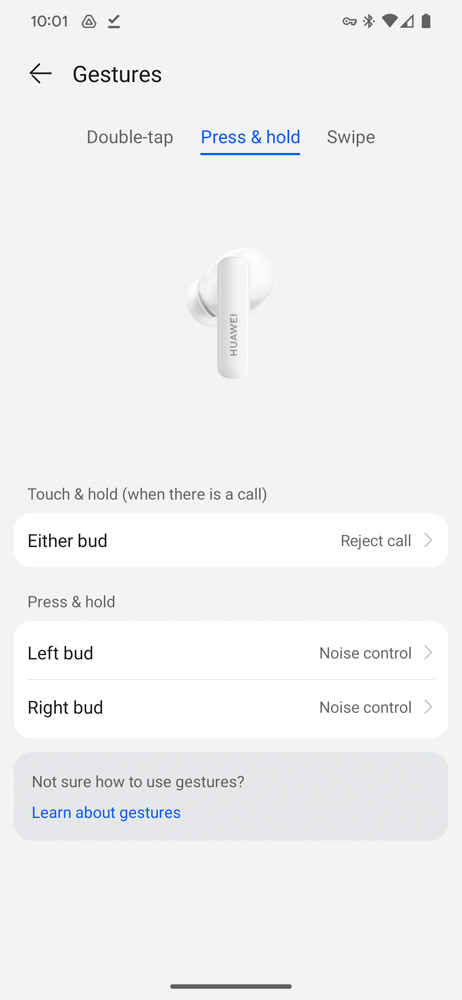 Tap and swipe gestures are fairly standard stuff, with playback, track skip and noise cancellation all on tap. You can also swipe up and down to adjust volume. They could all be a bit hit-or-miss, though. You can customise them (to an extent) in the Huawei AI Life companion app, although as is now unfortunately standard for the firm, you won't find it in the Google Play Store. That means sideloading it, either directly from the Huawei website or through its AppGallery store. It's not a deal-breaker, but is still inconvenient.
The app lets you set up dual connectivity, toggle in-ear detection (which worked pretty much flawlessly in our testing, so can largely be left enabled all the time), adjust the strength of the noise cancellation and run an ear fit test, which is a good indicator of whether you've picked the right sized ear tips.
There's also an EQ adjustment page, but it's limited to just three basic options (default, bass boost and treble boost), with no customisable equaliser for proper personalisation.
Listening time varies with volume and whether you're using ANC. We typically saw a little under six hours from the buds themselves with noise cancelling enabled, rising to just over seven with it switched off. That's pretty good given the price, and up there with rivals costing twice the price. The case brings the totals to around 18 hours and 28 hours respectively, which is an equally good showing. It'll take about two hours to fully charge the case over USB-C, which misses out on wireless charging support.
Sound quality: Nice to EQ you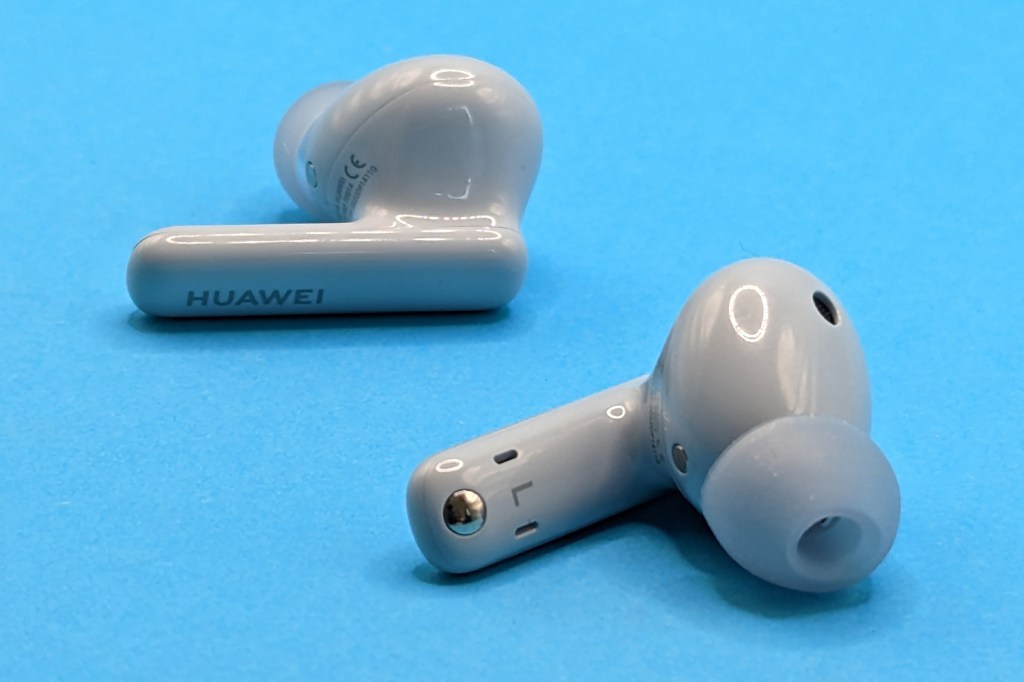 The Freebuds 5i's 10mm dynamic drivers are a fair bit larger than the ones you'd find in competitor earphones around this price, and have a wider frequency range to boot. They certainly aren't hurting for volume, letting us listen at 40% rather than the 60% used for our reference pair, but that doesn't come at the cost of overall clarity.
Out of the box, bass isn't overly intense and the treble is fairly well controlled. The snares on Luude's "Big City Life" were on the right side of harsh, and didn't outmuscle the vocal. If anything it could use a little extra low-end oomph, with electronic and rock tracks feeling a bit lacking. Switching to the "Bass Boost" EQ preset helps, if not completely. If you listen to a lot of different genres, you might need to swap settings quite a bit with these buds.
On the noise cancelling front, an interior/exterior mic combo strips out a fair bit of outside sound – but frequent travellers will want to save their cash for something from the class above, as they can't completely cancel out the deep rumble of public transport. There are three strength options (Cozy, General and Ultra) available through the app, but unless you're sat in an otherwise silent space, Ultra is generally the one to go for.
Huawei Freebuds 5i verdict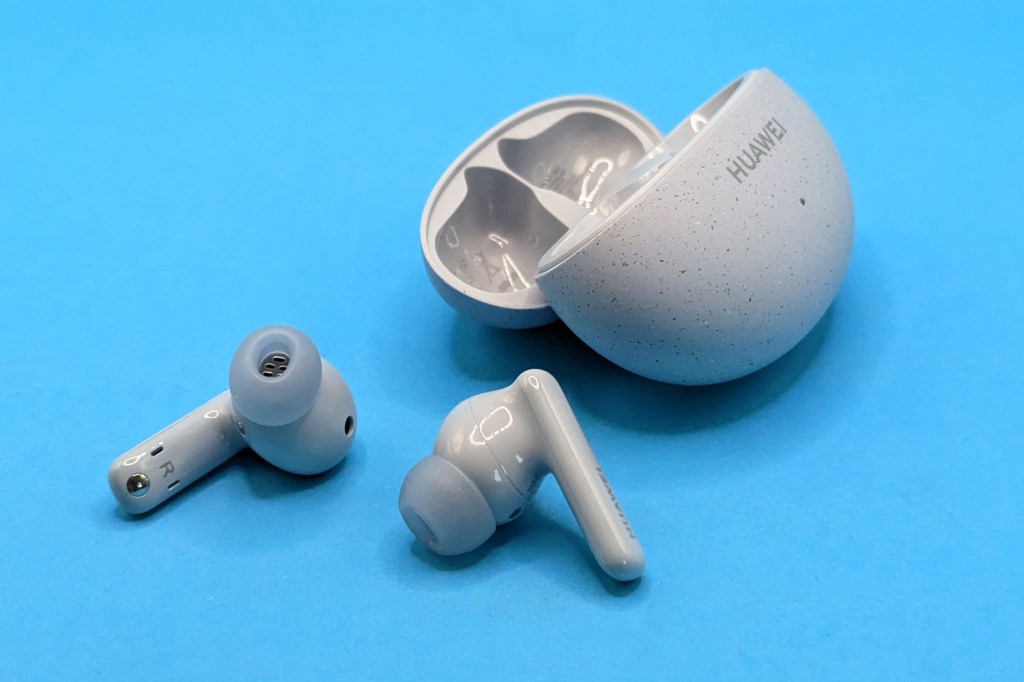 Packing in active noise cancellation, LDAC support and an IP rating for less than £100 is quite the achievement. That the Huawei Freebuds 5i also sound decent and have good battery life is even more impressive. There aren't many true wireless rivals that can claim the same. In fact, we reckon the closest competition comes from older, pricier models that have been discounted on their way out the door.
You do sacrifice one or two niceties, like wireless charging, and sound quality is the main area these earbuds don't punch above their weight. You won't be disappointed by their sonic performance, but you won't be blown away by it either. Installing the companion app also takes one or two extra steps that you wouldn't need to do with Huawei's closest competitors.
Still, for those sticking to a budget, those are minor quibbles.
Stuff Says…
A very well-equipped pair of Bluetooth buds. They aren't perfect, but the Freebuds 5i deliver decent active cancelling at a price that isn't to be sniffed at.
Good Stuff
Packed full of features
Decent endurance
Bad Stuff
Sound quality merely OK for the money
Wireless charging doesn't make the cut
Huawei Freebuds 5i technical specifications
Drivers
10mm dynamic
ANC
Yes
Bluetooth version
Bluetooth 5.2
Codec support
AAC, SBC, LDAC
Durability
IP54
Battery
6/18.5hrs (buds/case, ANC enabled)
7.5/28hrs (buds/case, ANC disabled)
Dimensions
31x22x24mm, 4.9g (buds)
48x62x37mm, 34g (case)