Peddle Ride review: under the radar
An ebike for fans of traditional design and simplistic setup
It's a relatively new name in the e-bike game, but Peddle is looking to make an impact at the more affordable end of the price spectrum. How? By going all in on practicality. The Peddle Ride is the firm's most mainstream model, and ships with pretty much all the gear you'd need to start commuting on two wheels.
Traditional styling should appeal to e-bike newbies, while the frame-integrated battery doesn't immediately indicate you're getting a hustle on under anything but your own steam. It doesn't have the longest electric range, though – is convenience enough to earn it a place on our list of best electric bikes?
Design & setup: in the frame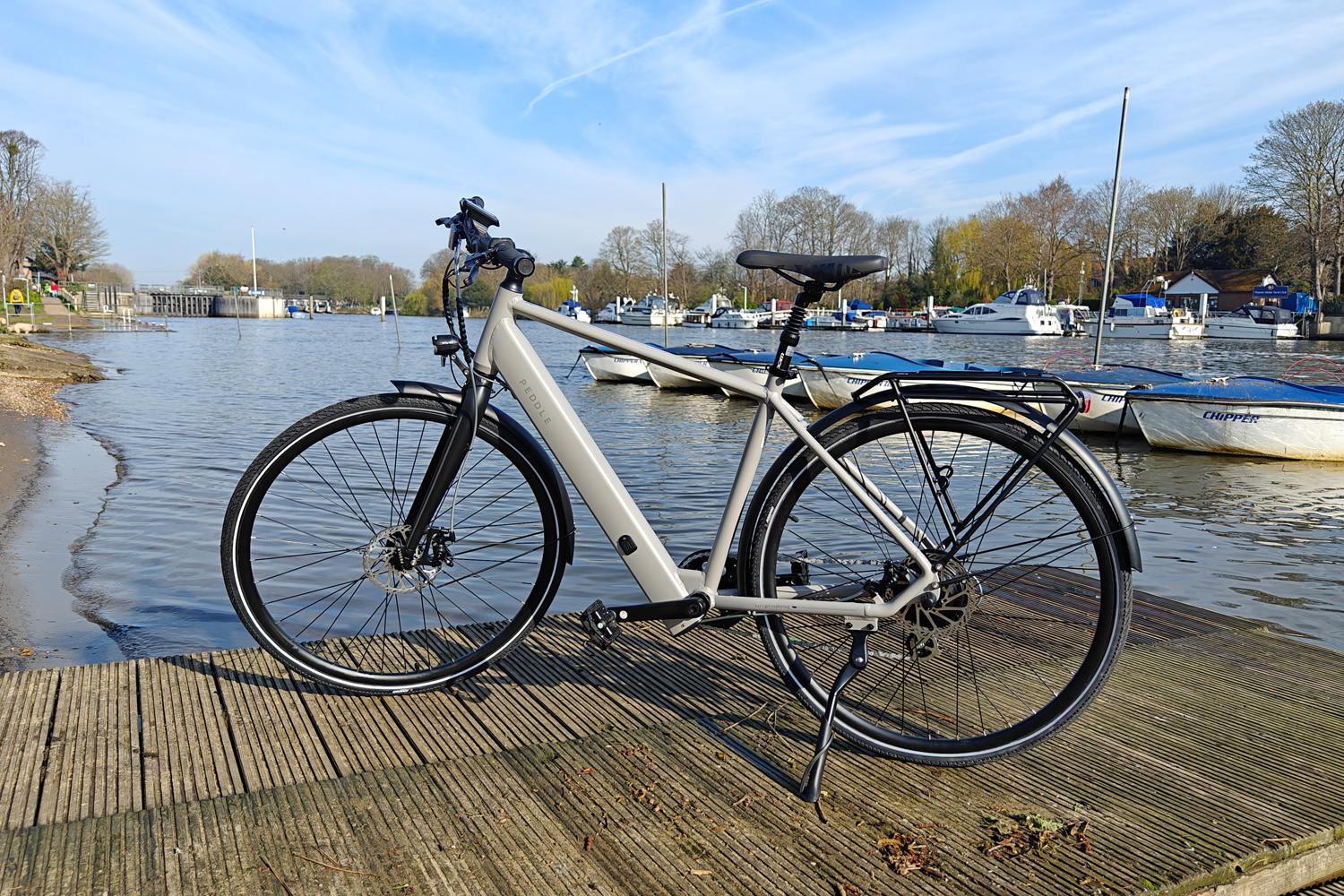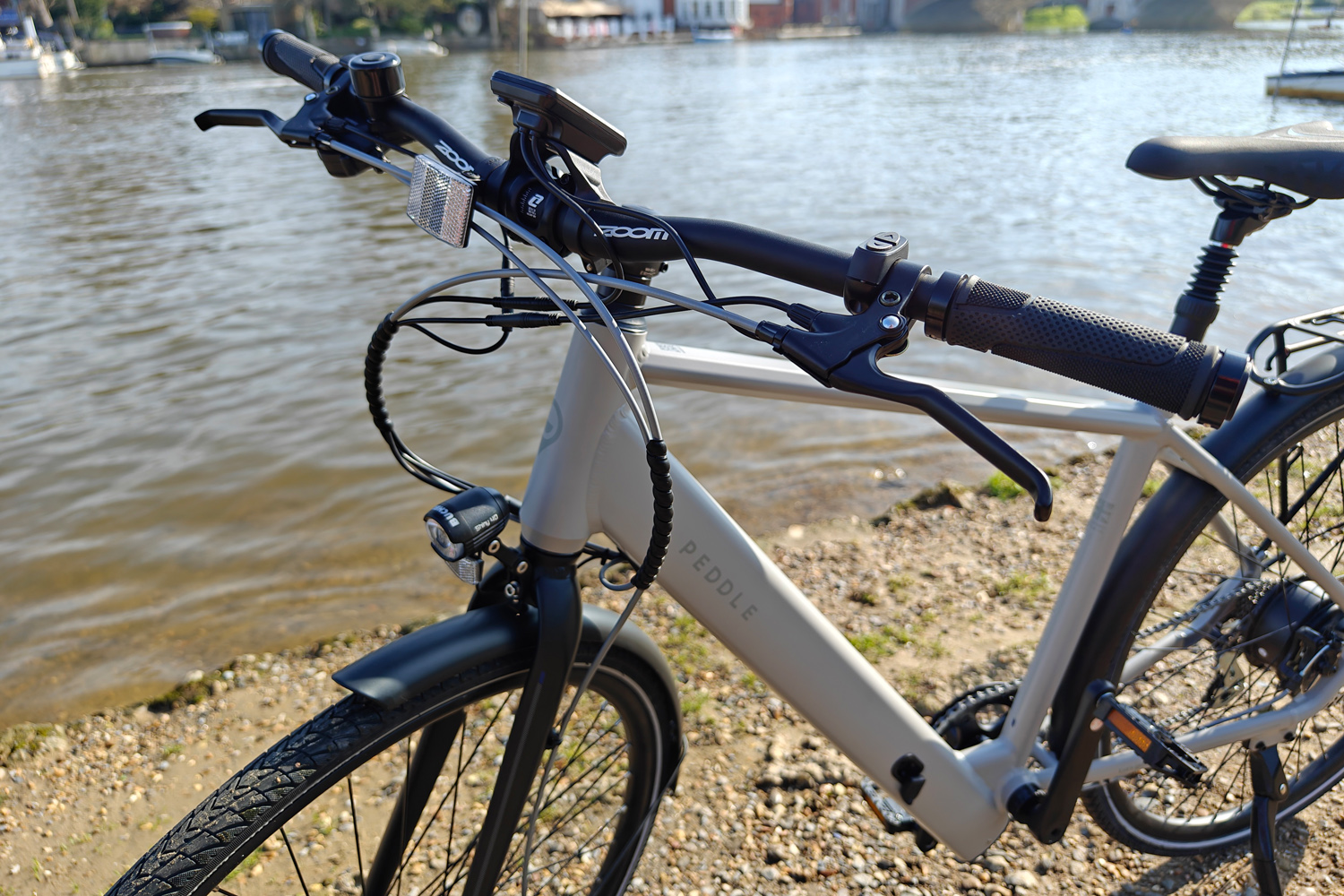 Peddle's schtick is how user-friendly its bikes are. Along with the bike itself you get a multi-tool, emergency mini-pump, handlebar cover and BikeRegister security tag included in the box, plus a spare power adaptor. That's handy for keeping one at work and the other at home. They even throw in a cup holder, though we've never been chilled enough on our commute to consider topping up on caffeine mid-ride.
Setup is just as breezy, just needing the multi-tool to fit the handlebars. The wheels are both pre-fitted, as are the front and rear mudguards, pannier rack, bike computer, headlight and rear light. Even the pedals are screwed in straight out of the box, using clever folding mechanisms that help take up less space when storing the bike. The saddle has a quick release for tool-free adjustment, so there's little else to do except strap on a helmet and get riding.
The Ride has a traditional aluminium frame, with a chunkier diagonal tube to accommodate its 360Wh battery. Flat handlebars indicate this is a commuter bike rather than a machine built for peloton sprinting, and the multi-spoke wheels aren't any different from ones you'd see on a regular bicycle. Some effort has gone into keeping the brake, gear shifter and bike computer cables neat, but the way they snake from the handebars down to the wheels is a far cry from the minimalism of Honbike's Uni4.
Features & battery: a smarter screen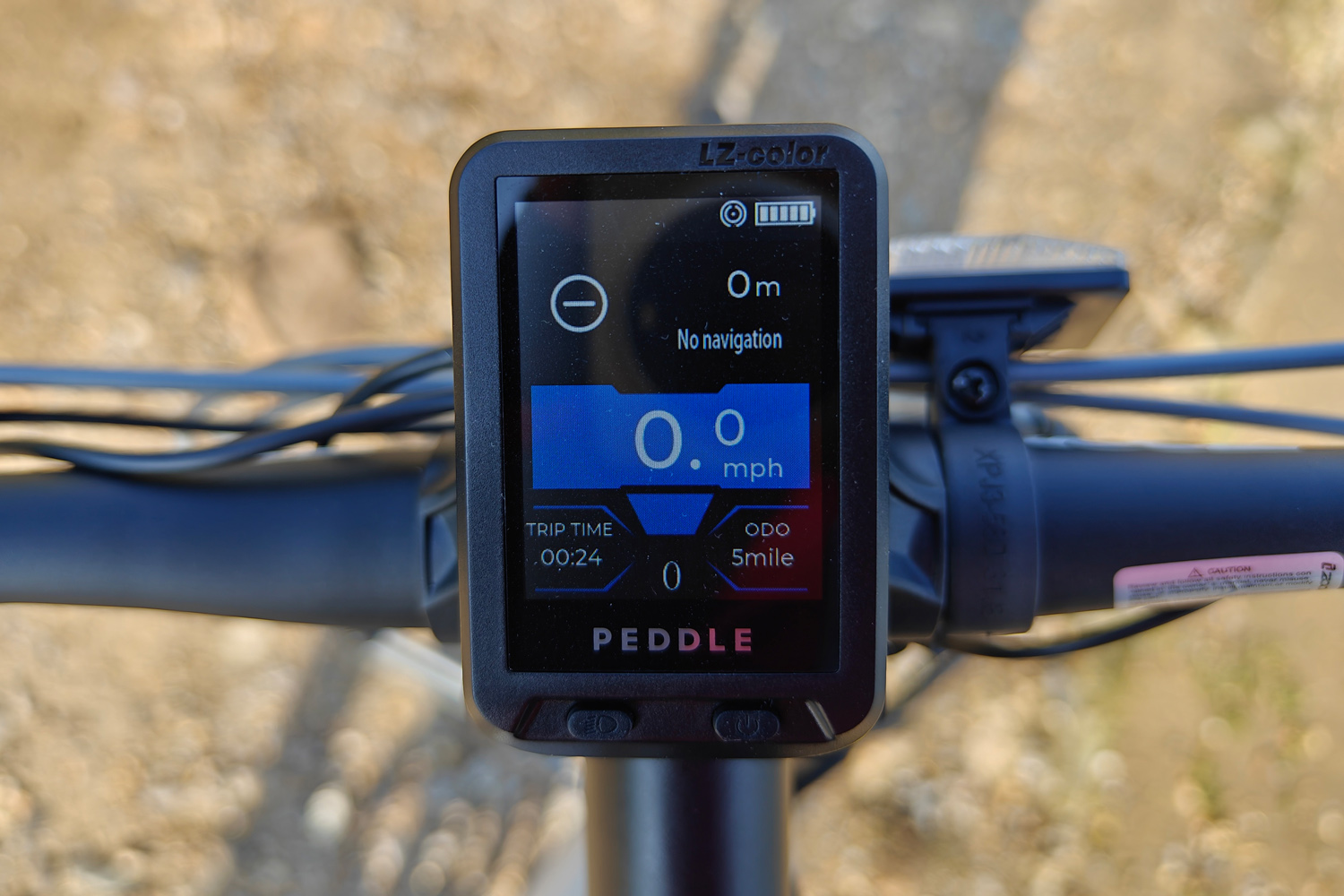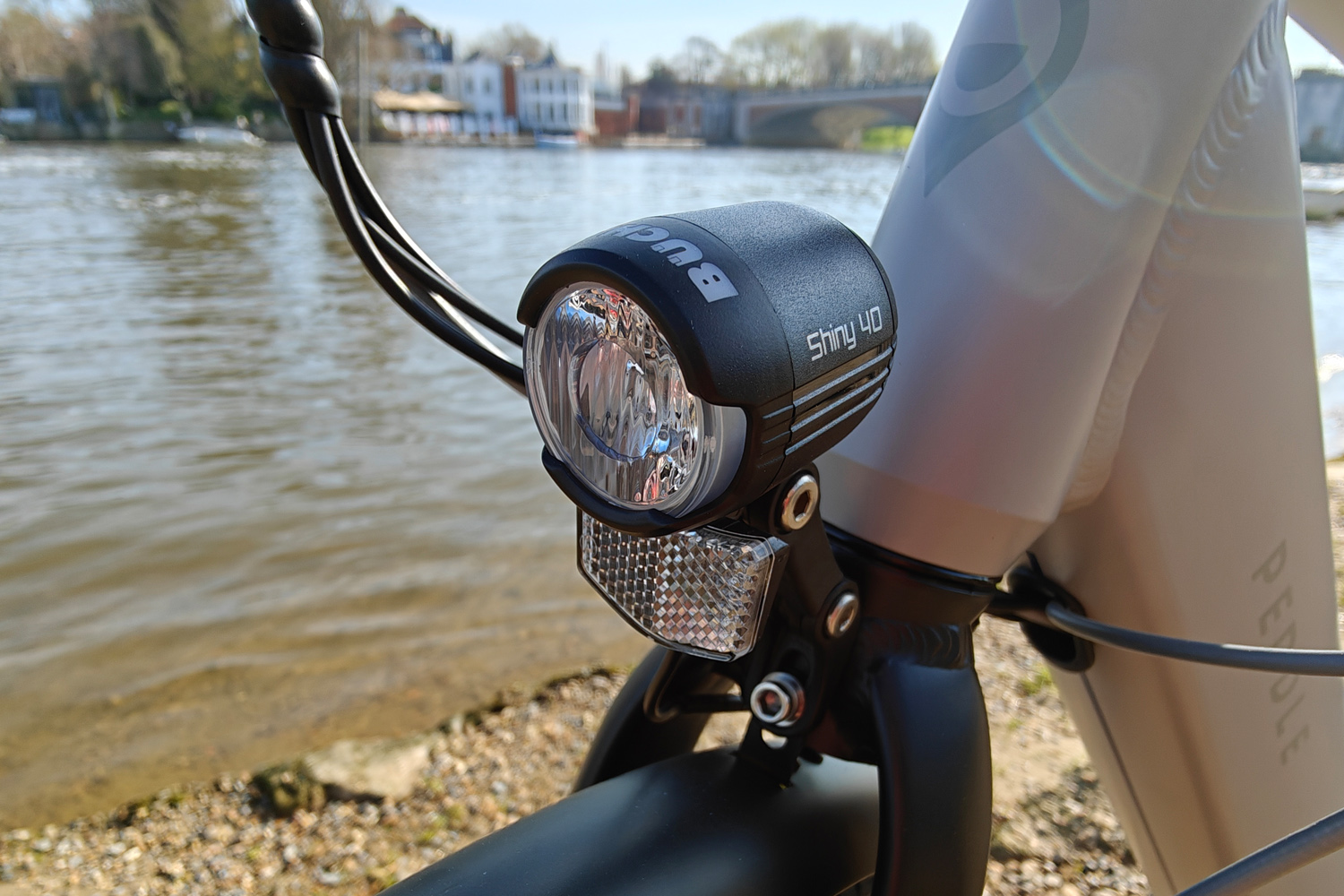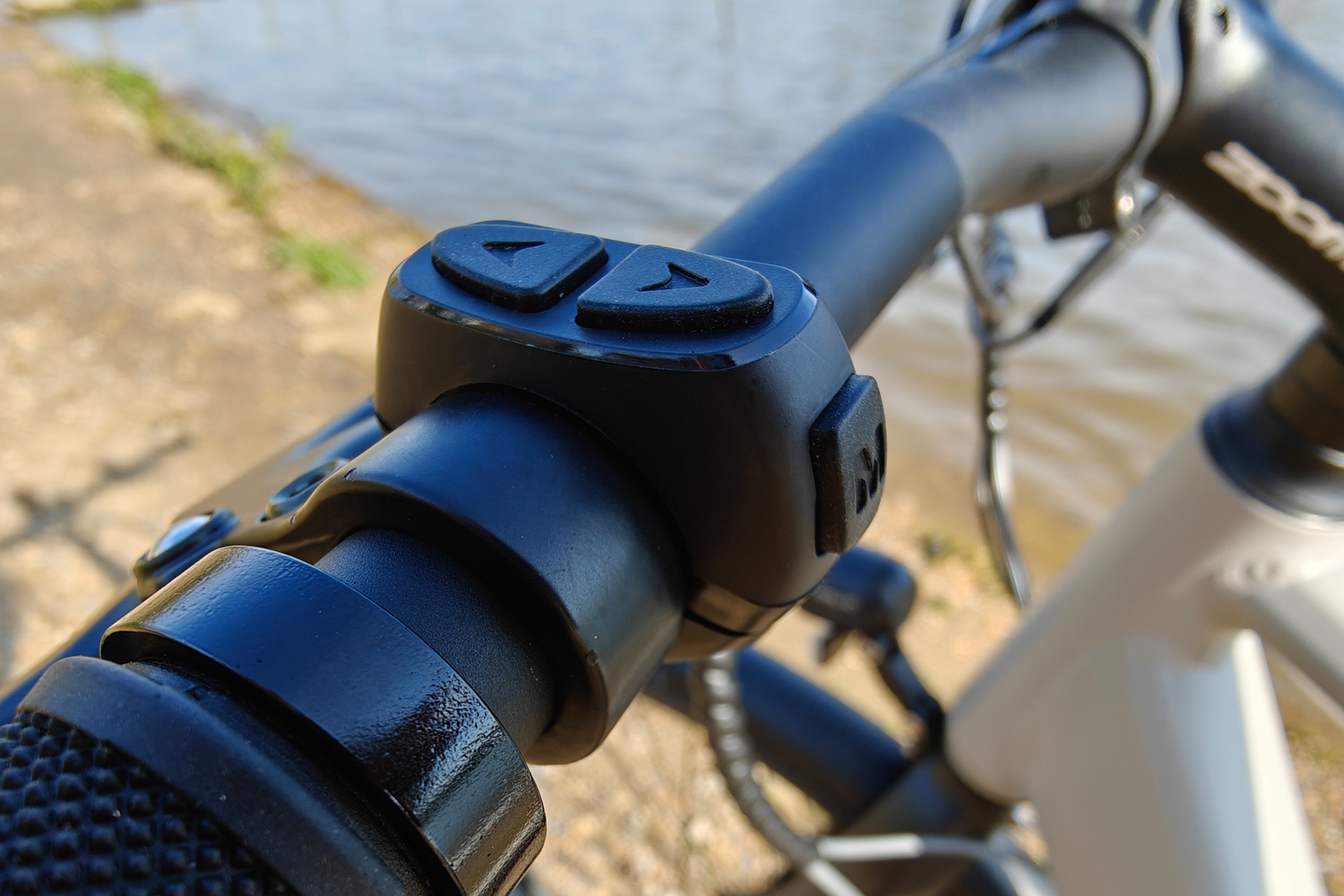 Rather than a basic LCD display, the Peddle Ride has a full-on bike computer mounted to the centre of its handlebars. You power it on and activate the headlights using buttons beneath the screen, then adjust how much electrical assistance you're getting and change display modes using thumb controls mounted next to the left brake. It would've been neater to have all the controls in one place, but we'll give it a pass as you won't turning your lights on and off nearly as often as you'll be swapping power modes.
The display has good viewing angles, and while it doesn't get super bright, it isn't overly glossy so light reflections weren't a big deal. It packs in plenty of info to each screen, too: speed and assistance level are obvious, but trip time, distance travelled and navigation directions (if you've set up a route through the smartphone companion app) are very welcome. You could basically forego a separate cycle computer if you wanted – although third-party support is limited.
You can export GPX files manually, but there's no Strava integration. The Navie app is also an off-the-shelf offering that partners with multiple ebike brands, so you don't get some of the more advanced functions found on ebikes with bespoke apps. It is good at crafting freeform routes using the built-in maps, automatically records each new ride, and shows your remaining battery life though.
Peddle expects a typical range of 35 miles from the battery, across a mix of power modes. That wasn't too far off our experience, but undeniably on the low side; most e-bikes we've tested at this price can hit closer to 50 or 60 miles before needing to top up. You should still manage the average cycle commute in both directions, but not by a whole lot.
Having a fully integrated battery means having to lug the entire bike into the house to charge. At 24kg this isn't an especially svelte bike, and the power adaptor is only about 2m long, so you might not be able to dangle it out of a window. A full charge takes five hours, so is an overnight task.
Ride & performance: comfortable cruiser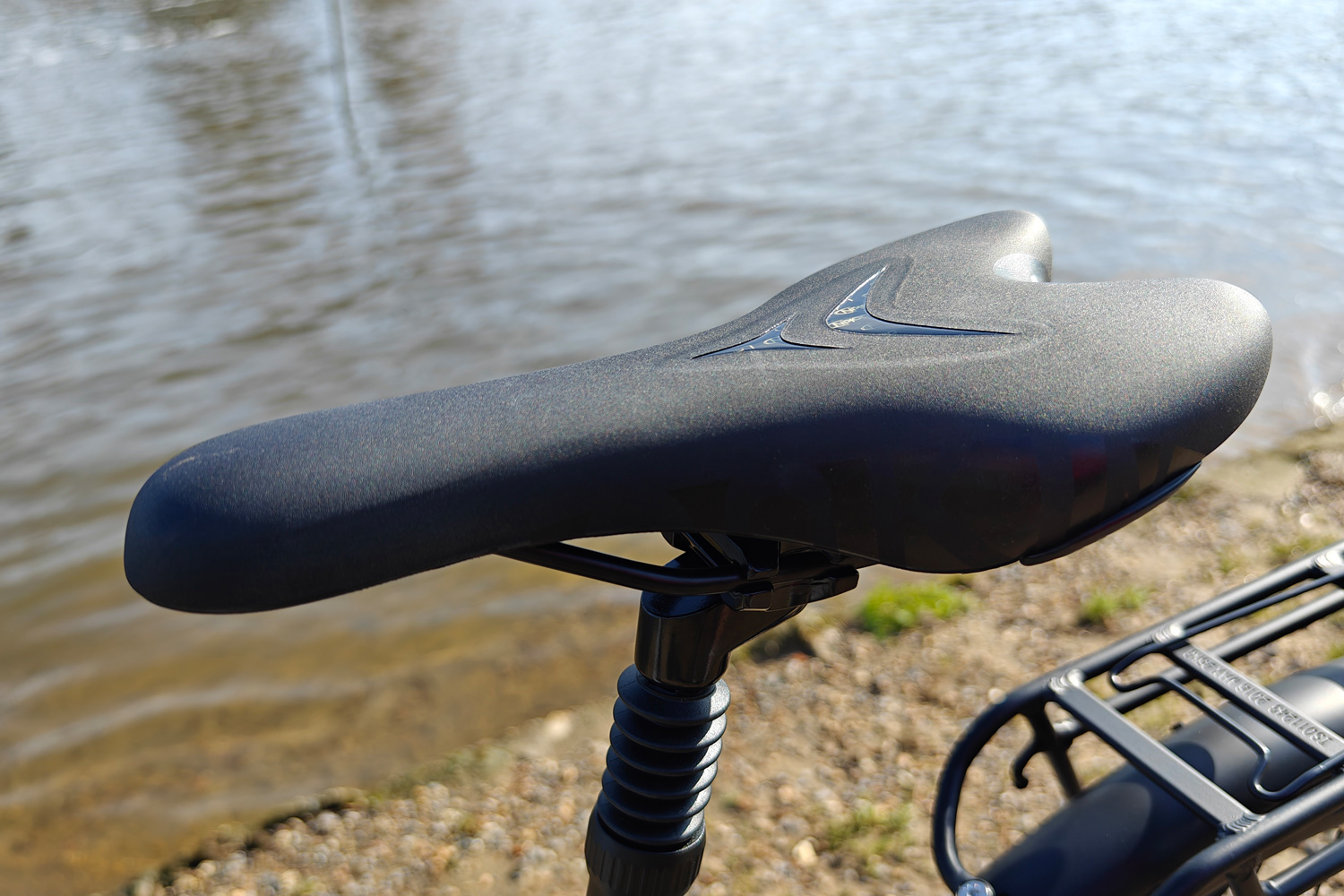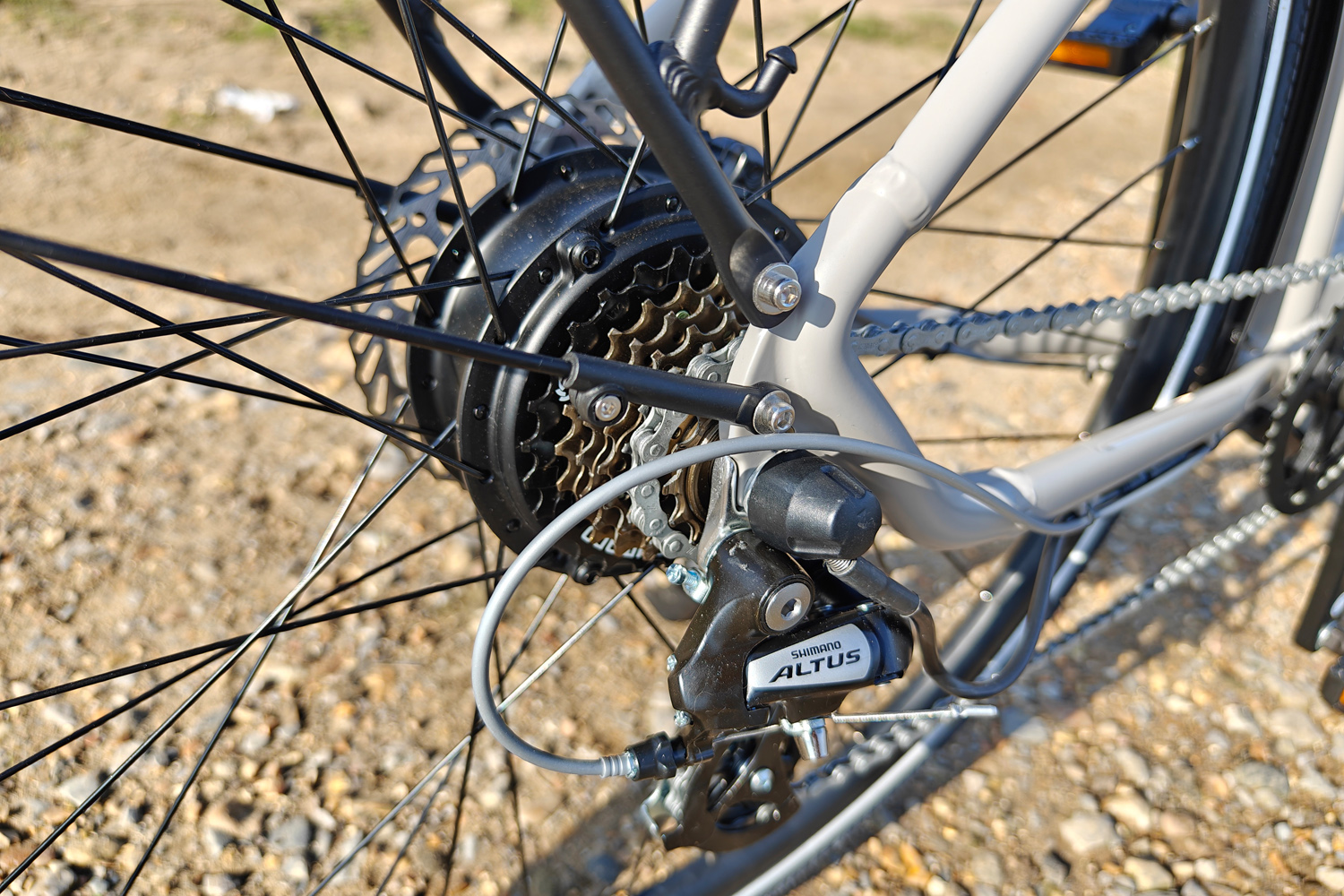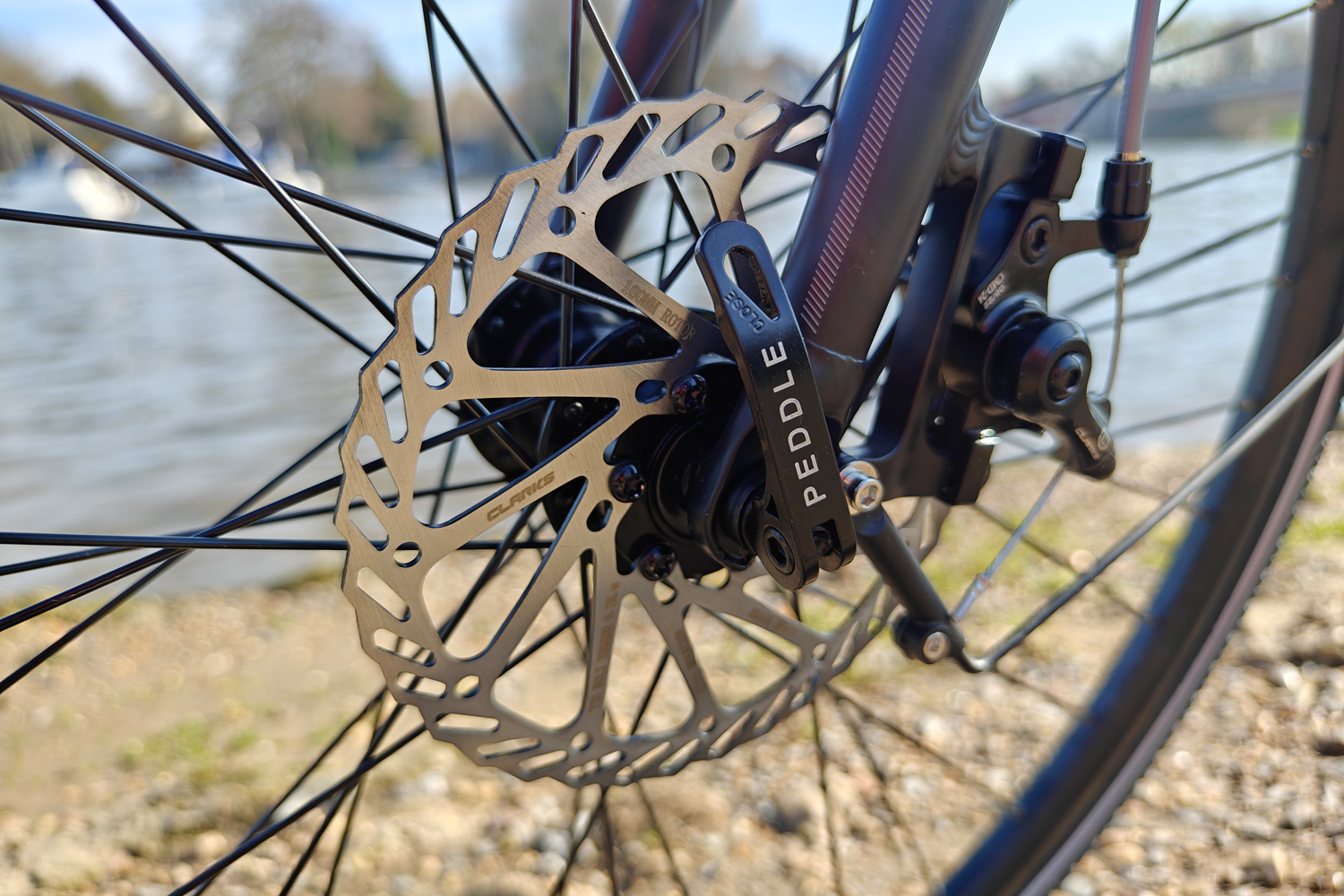 Set off with pedal assistance at its lowest and the Ride feels like any regular bicycle, albeit a heavy one. The road tyres aren't ideally suited to gravel tracks but cope just fine on Tarmac, and the disc brakes provide plenty of stopping power regardless of weather conditions. The frame may lack suspension but the seat's shock absorber does a decent enough job of smoothing out bumps and rougher surfaces. It might look rather sporty, but the gel saddle is reasonably well padded.
Engage the assistance and power arrives quickly yet smoothly, so you don't have to work too hard to get up to speed even in the lower gears. Naturally assisted speed is restricted to 15.5mph here in the UK, and it shuts off rapidly once you stop pedalling. You might think the combination of electric motor and seven-speed gears would make it a breeze to keep up with fellow cyclists on road bikes, but that wasn't the case for us. We peaked around 20mph without a huge amount of extra effort, but anything more still requires stronger legs than ours. Still, it made a big difference being able to drop gears for ascents; on single-speed rivals the motor has to put in extra work, but here you're able to contribute a little more without becoming a sweaty mess by the time you reach your destination.
Maintenance will be largely in line with a traditional bicycle, given it uses a chain drive and an off-the-shelf Shimano gearset. That means most bike shops will be able to assist you, unlike certain rivals which use more bespoke kit, but their relative lack of upkeep will be undeniably more appealing for fairweather cyclists.
Peddle Ride verdict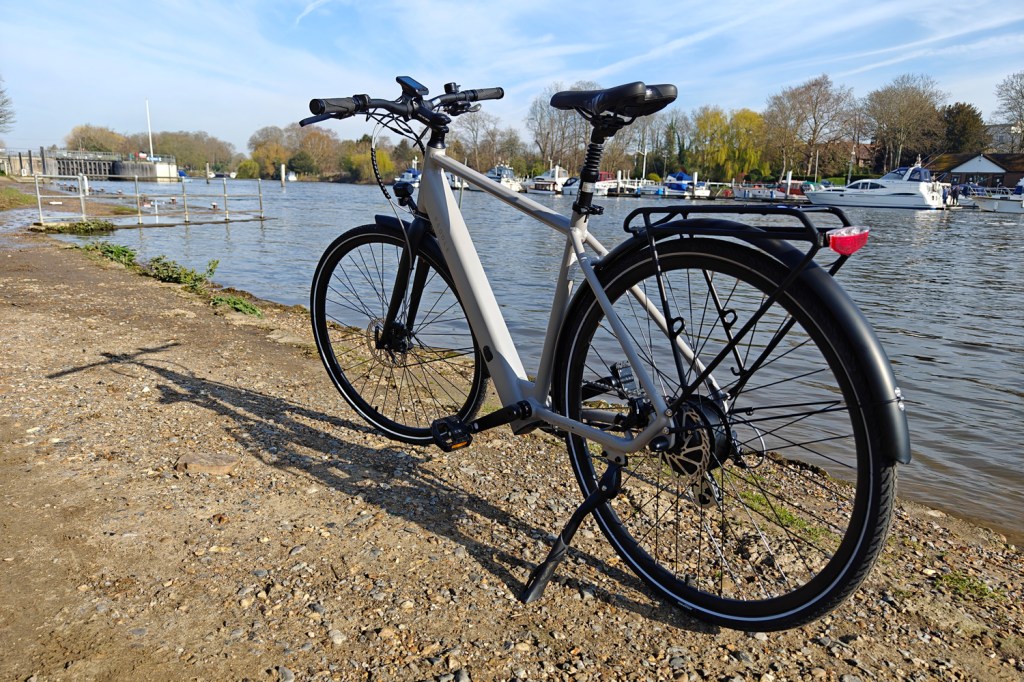 For comfort and convenience, the Peddle Ride largely delivers. It's a well-equipped e-bike with a box full of accessories to get you out the door, and looks the part without going down the sci-fi route rivals like Vanmoof and Honbike have made their own. Tool-free adjustment and minimal out-the-box faff also get a thumbs up from us.
Assisted range is something of a weak point, though, and the seven-speed gearing won't see you keeping pace with road bikes (unless you've got thighs of steel, anyway). The somewhat generic companion app is a little fiddly, too. But we can appreciate the straightforward approach and its lack of gimmicks. For commuting, it absolutely appeals.
Stuff Says…
A straightforward approach to electric biking with a modest range, but still plenty of kerb appeal.
Good Stuff
A subtle e-bike with traditional looks
Comprehensive accessory bundle
Smooth power delivery and great gearing for commutes
Bad Stuff
Assisted range isn't fantastic
Companion app somewhat generic
Peddle Ride technical specifications
| | |
| --- | --- |
| Motor | 250W |
| Battery | 36V, 360Wh |
| Top speed (assisted) | 15.5mph |
| Range (assisted) | 35 miles |
| Charge time | 5 hours |
| Frame | Aluminium |
| Shifters | Shimano Altus 7-Speed |
| Brakes | Disc |
| Dimensions | 24kg |