Polar Verity Sense review: a reliable armband heart rate tracker
Heart on your sleeve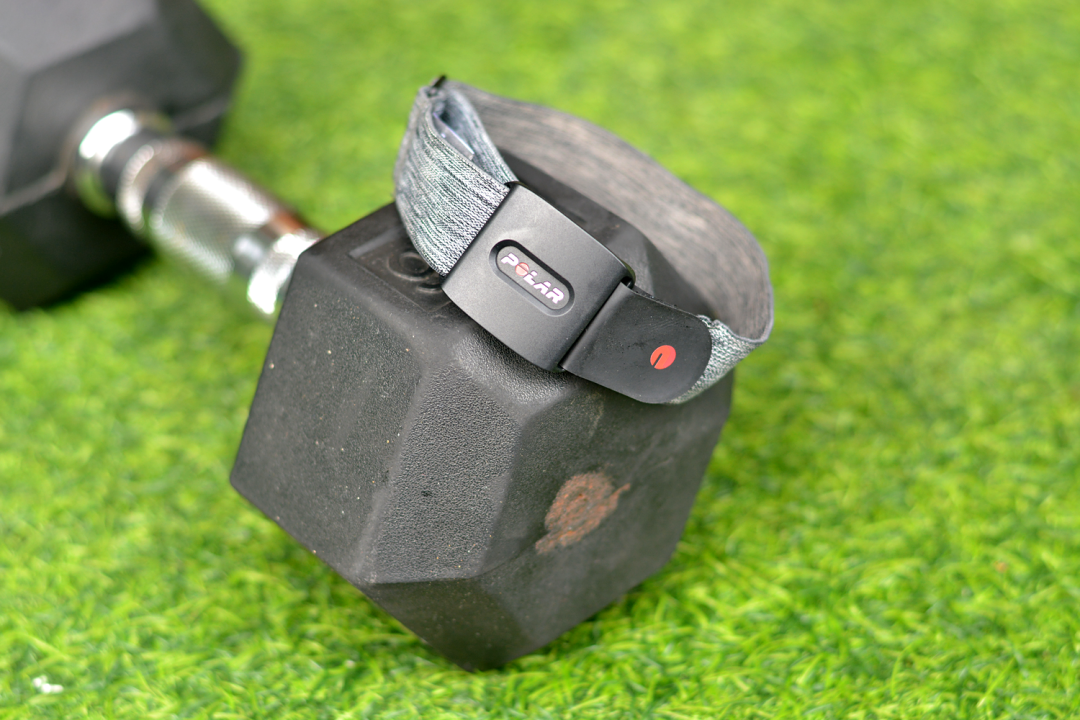 Your pulse is perfect for fitness feedback: the faster your blood pump goes ba-dum, the harder your body is working. But a getting reliable BPM measurement usually means strapping an elasticated sensor to your chest. Which, understandably, isn't everyone's idea of comfortable workout attire.
Want heart rate data without throttling your pecs? Enter the Polar Verity Sense: a streamlined optical sensor which can strap around your arm. As accessible as a smartwatch but as accurate as a chest strap setup, it looks like the ideal combo for easier beat readings.
With straightforward LED indicators and a one-button interface, it's also one of the simplest tools for tracking your physical performance during exercise. But does the Polar Verity Sense do enough to get the heart racing?
Polar Verity Sense design & interface: cute as a button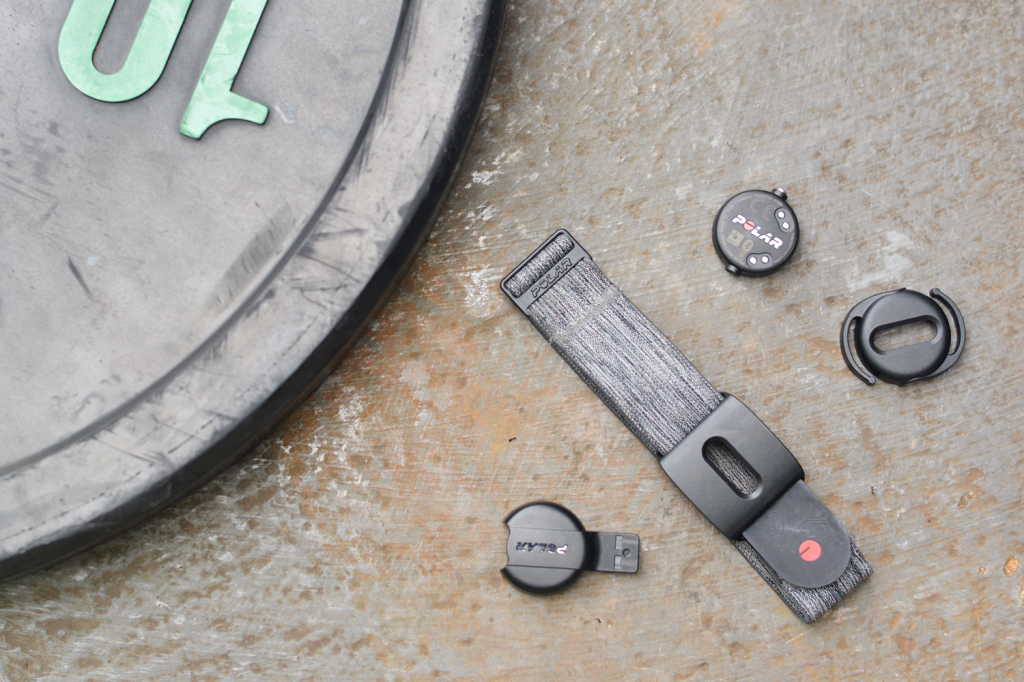 The core component of the Polar Verity Sense is its optical tracker. A plastic puck with button proportions, this dinky disc harbours the six LEDs which take your pulse. It's a featherweight thing, hitting the scales at just 5g.
Adopting a simple modular setup, the sensor element clips securely into the bundled armband, which can then be worn around your forearm or bicep. The armband also serves as an antenna, boosting the Bluetooth range of the Verity Sense.
Alternatively, you can snap the tracker into the included swimming clip, which hooks onto the strap of a pair of goggles. When it's time to recharge, simply clip it into the USB charging dock. With a reassuring click confirming that the puck is firmly in place, this pop-and-swap approach is usefully foolproof.
So too is the tracker's physical interface. The Verity Sense ships with three modes: one for swimming, one for transmitting live heart rate data to another device via Bluetooth or ANT+, and one for recording workout info to the tracker's internal memory, then synced to your smartphone later.
There's just one button on the Verity Sense, which is used for powering on and switching modes. The armband's bracket design can make it a little tricky to get at, but this also prevents accidental inputs during a workout. The LEDs on the puck's underside double up as mode indicators. Press the button to cycle through the options and, once the light has landed next to the right icon, a short flash confirms you're up and running. It's equally simple to stop recording: once your PB's in the bag, simply turn the Polar Verity Sense off to end the session and save the data.
As soon as it's set to recording mode, the tracker will start logging your activity – but because the LEDs are underneath, you'll either need to pick your preferred function before quickly pulling the armband on, or flip the disc to select a setting while it's on your arm. And if you want to swap modes after you've started exercising, you'll need to turn the Verity Sense off and on again. Slightly frustrating, but a relatively minor compromise for a device you can readily set and forget.
There's also an indicator light on the outside. This glows blue in heart rate mode, green in recording mode and white in swimming mode – but because it's on the opposite side to the button, you either need to tilt the tracker to see it, or look in a reflective surface nearby (particularly if it's on your goggles).
Polar Verity Sense performance & battery: on the money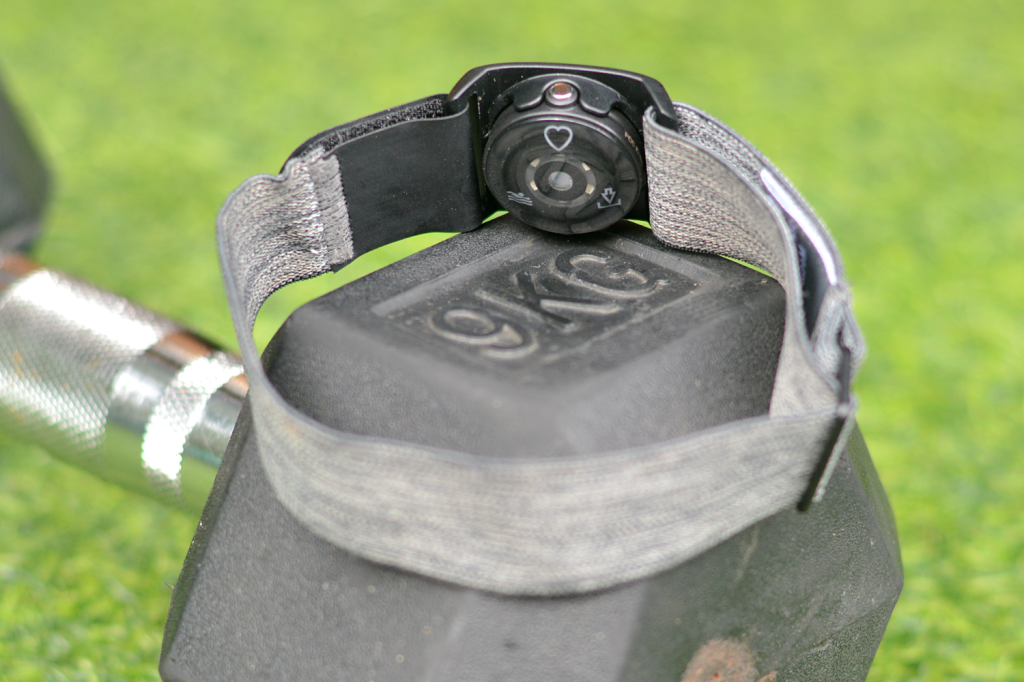 Like any elasticated strap, the Polar's band can take a little tweaking to get the fit just right. You'll want it to sit firmly against your skin to get a reliable reading, without cutting off the blood flow to your fingers. It doesn't take long to get the hang of it – and whether you wear the Polar Verity Sense on your upper arm, forearm or goggle strap, it won't weigh you down.
It certainly feels easier to ignore than a chest strap monitor. This is especially true if you're working with free weights or performing full-body movements – like burpees – that could cause a chest strap to shift position. If you find a standard heart rate band too restrictive, the Verity Sense is a liberating solution.
The biggest boon of the Polar Verity Sense is that it can broadly match the accuracy of a chest strap. With a firm fit and secure skin contact, its pulse readings consistently stay within a few beats per minute of Polar's own H10. From indoor gym workouts to outdoor interval training to long runs on the beach, it accurately logs changes in pulse across a session, as well as nailing the averages. We also found it immune to the random spikes that occasionally befall Polar's Vantage V2 (and other wrist-based trackers).
The only thing that can affect results is the start/stop procedure. Because the Verity Sense begins recording as soon as the mode is selected (and ends when you turn it off), you'll almost always end up with some non-workout data included in the log. In a workout class scenario, for example, the slightly fiddly mode selection process means you'll probably want to begin recording a bit before the session starts. This can impact averages, if only very slightly.
As for battery life, Polar claims the Verity Sense is good for up to 30 hours of tracking on a single charge. This figure will vary depending on which modes you use: maintaining a constant Bluetooth connection, for example, will reduce longevity. It's tricky to measure actual battery performance in real-world conditions, because only ultra-athletes and fitness nutters would ever attempt to track a 30-hour workout. But assuming you turn it off after every session, a fully-charged Polar Verity Sense will easily get through a week's worth of workouts. It's the kind of device that you're surprised to ever find flat, such is its reliable longevity.
Polar Verity Sense connectivity & app: syncing feeling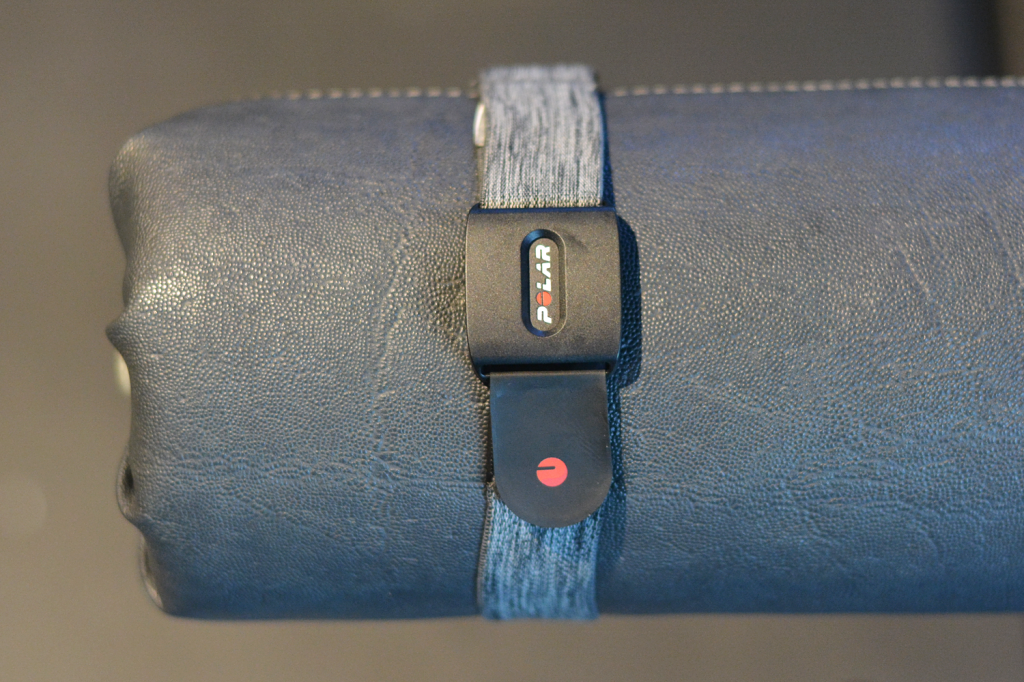 There are two ways to pair the Polar Verity Sense: using ANT+ or using Bluetooth. In heart rate mode, the tracker will search for nearby devices which are available for pairing, then automatically transmit your pulse data using the appropriate wireless protocol. That's usually Bluetooth for smartwatches and smartphones, while ANT+ is used by certain gym equipment, turbo trainers and bike computers. In practice, real-time pairing works a treat. The Polar Vantage V2 detected and connected to the Verity Sense swiftly – and maintained the connection throughout a workout.
Alternatively, if you log workouts in swimming or recording mode, you'll need to download the resulting data through the Polar Flow app. This is similarly easy: with Bluetooth on and the app open on your smartphone, simply turn on the Polar Verity Sense and it should sync automatically.
Less straightforward is the Polar Flow app itself. It's nothing if not comprehensive, with an activity log plotted on a rolling calendar, as well as in-depth training data for individual workouts. If you're familiar with the system, you'll find no shortage of numbers to mull over. But it's not the most intuitive interface for first-timers, and there's quite a learning curve.
Activity synced from the Verity Sense will be logged in the app as a generic workout, for example. You'll need to go in and individually edit the activity type – but it's not immediately obvious how to do this (on the training summary screen, you need to tap the workout icon at the top). A neater solution would be for the app to ask you about your exercise as soon as you sync it, rather than leaving you to delve and amend as necessary.
If you're a fan of other training platforms – such as Strava or Nike+ – you can sync data across by connecting these through your Polar account. But you'll still need to download the numbers through the Polar Flow app first.
Polar Verity Sense verdict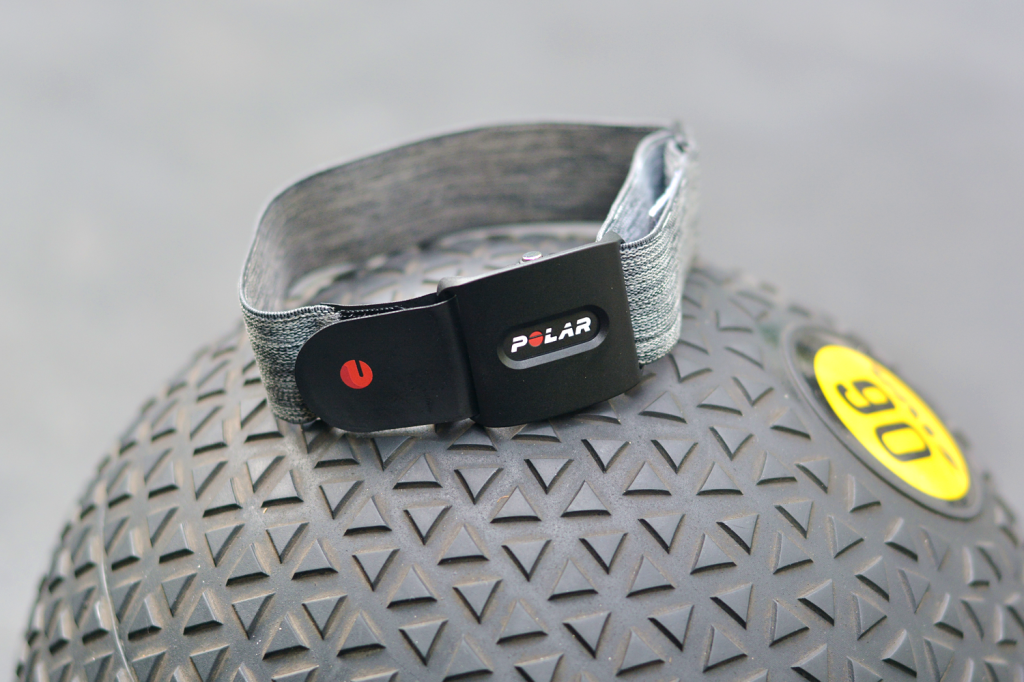 If you want reliable heart rate data without the restrictive elastic of a chest strap monitor, the Polar Verity Sense should be just the ticket. It's easy to use, comfortable to wear and accurate to boot. Syncing is a cinch, while the option to clip it to swimming goggles gives it useful versatility. Plus its battery lasts for ages.
It's also the perfect tool for those who want a screen-free workout: set it to recording mode and you'll be free to sweat it out in the zone, delving into the heart rate data later.
Simplicity rarely comes without compromise, of course. The Verity Sense starts recording as soon as you select the mode, for example, with no option to pause – so workout logs often include data from before you actually start. The LED indicators are hidden when you wear the armband and you can't switch modes after starting a session. But the biggest drawback is the Polar Flow app, which makes it unnecessarily clunky to access and edit data.
Yet even with these foibles, the Polar Verity Sense is easy to recommend. As a simple, standalone solution for reliably logging your heart rate, it's the clear winner in its niche.
Stuff Says…
Combining smartwatch comfort with chest strap accuracy, Polar's armband tracker is a foolproof and reliable tool for screen-free heart rate measurements
Good Stuff
Accurate heart rate data
Comfortable to wear
Super simple to use
Bad Stuff
Clunky app interface
Hidden LED indicators
Can't pause recording
Tech specs
| | |
| --- | --- |
| Weight | 5g (sensor only), 17g (sensor + armband) |
| Dimensions | 30x30x9.6mm |
| Battery | Up to 30hrs |
| Range | Up to 150m |
| Water-resistance | 50m |
| Connectivity | Bluetooth, ANT+ |
| Storage | 16MB (600hrs of training time) |