Q Acoustics M20 review: power master
The M20 delivers the kind of broad, detailed, punchy and engrossing sound with which Q Acoustics made its name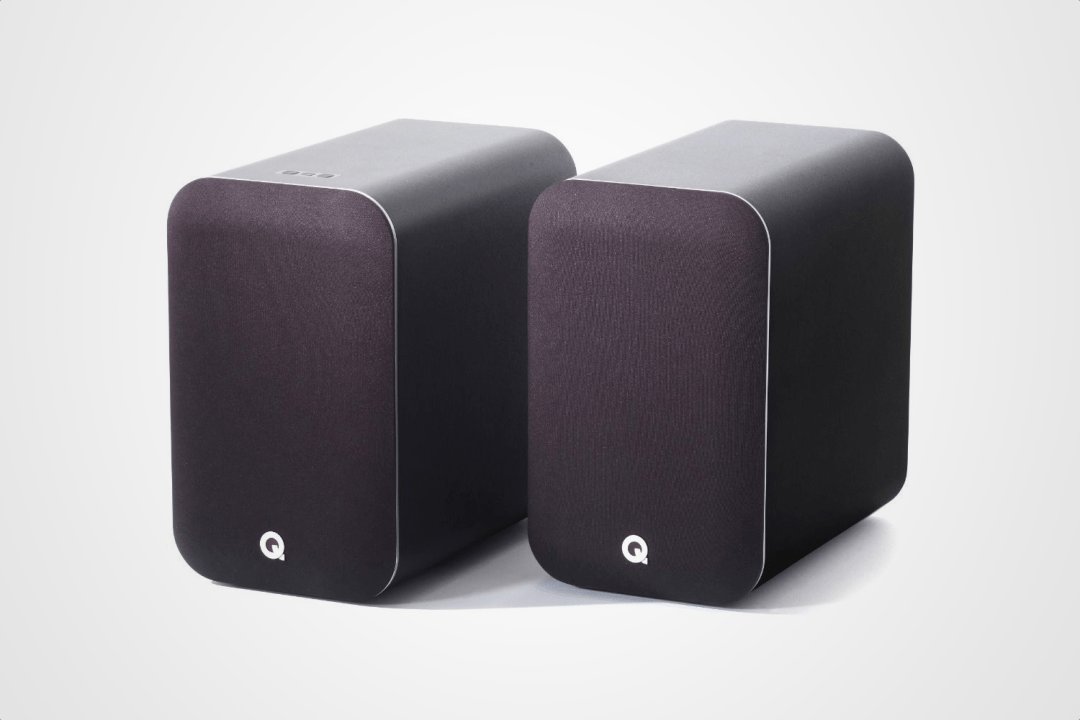 Here's a story. It's one in which Q Acoustics takes its mastery of affordable speakers, adds a stack of amplification and a whole load of wired and wireless input possibilities, and delivers an entire hi-res audio system in two speaker cabinets.
If this is the sort of budget you have with which to build the bulk of a hi-fi system, you absolutely positively cannot spend it any more wisely. There is so much on offer here. The closest competitor is the Ruark Audio MR1 Mk2, but that doesn't have the USB input on offer here, for example.
Design and specs
From the outside, the M20 system looks very similar to the brand's award-winning 3020i speakers. But in addition to a 1in decoupled tweeter, a 5in mid/bass driver and a rear-firing bass reflex port, Q Acoustics has taken one of the speakers and added (deep breath) 130W of Class D amplification.
Then the company has fitted a couple of switches – one to tell each speaker whether it's the left or right channel, and one to tell it how close it is to rear surfaces. Connect the two units using a length of speaker cable (you will need to use the bindings, it's not a simple plug in affair), and you've got yourself a self-contained hi-fi.
As is Q Acoustics' preference, the cabinets themselves are deep enough to make positioning on a bookshelf or desktop a bit of a non-starter. They're nearly 30cm deep which rules out many options, though not those Ikea units that everyone seems to love. You also can't remove the grille from the front of the speakers which is a little tiny drawback.
We reviewed the white speakers (though the grille is still black) although as with Q Acoustics' bookshelf speakers the M20s are available in three finishes – white, black and walnut. We like the look of these speakers, though prefer the 3010i units we have connected to our living room hi-fi, simply because you can take the grilles off.
A remote is included but is basic for switching sources, adjusting volume and controlling playback. On the powered speaker there are up and down volume buttons on the top as well as a basic source control that enables you to cycle through the different options indicated by LEDs. It's a fairly rudimentary setup. In reality you'll probably have Bluetooth selected most of the time and naturally control volume and playback from your phone or tablet.
Connectivity
To the setup, Q Acoustics has added aptX HD Bluetooth connectivity, line-level inputs of the stereo RCA and 3.5mm variety, USB and optical digital inputs capable of dealing with 24-bit/192kHz files, and a pre-out for a subwoofer. All of this is only on one of the speakers, as we mentioned. The stereo RCA inputs are the key ones, since they provide connection to something like a CD player or a turntable with phono stage.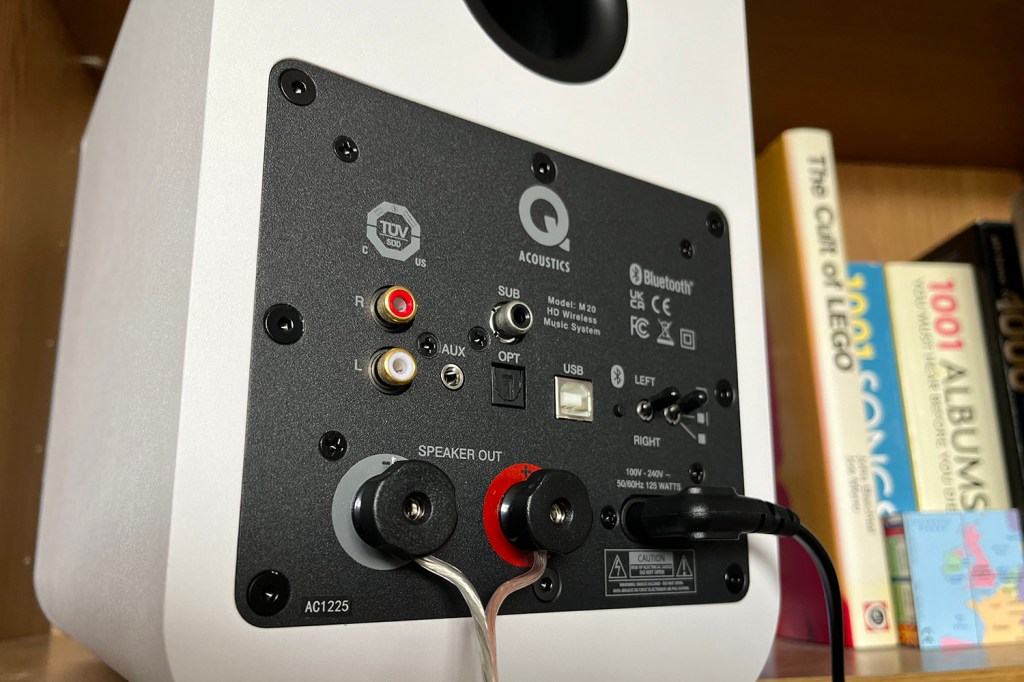 What this unit lacks, however, is any kind of Wi-Fi connectivity. OK, so most of us are happy connecting up with Bluetooth and in terms of powered speakers, this is a little bit picky when the sound quality on offer here is so good and this isn't at all billed as a streamer.
But for an all-in-one system, no Apple AirPlay or Spotify Connect feels like more of a miss than it perhaps should – OK so options such as the Amazon Echo Studio or Sonos Five aren't natural competitors, but the price point of the M20 brings other devices very much into view. You might choose to connect up a separate streamer, of course.
Q Acoustics does have a solution for Wi-Fi-connected active speakers in a compact form, but the cost is three times as much in the form of the Q Active 200 speakers which we were big fans of in our 5* review.
Sound quality
And regardless of whether you're streaming wirelessly using Bluetooth or have hooked up a games console, TV or what-have-you to one of the physical inputs, the effect is much the same: the M20 delivers the kind of broad, detailed, punchy and engrossing sound with which Q Acoustics made its name.
You can adjust the balance of the sound depending on the placement of the speaker, thanks to one of the aforementioned switches on the rear that enables you to tell the system if it's in free space, against a wall or in a corner. Should you wish to lower the amount of bass, you can use the included foam bungs in the reflex ports. It's worth trying these out, especially if the neighbours are going to get annoyed. We ended up not using them though.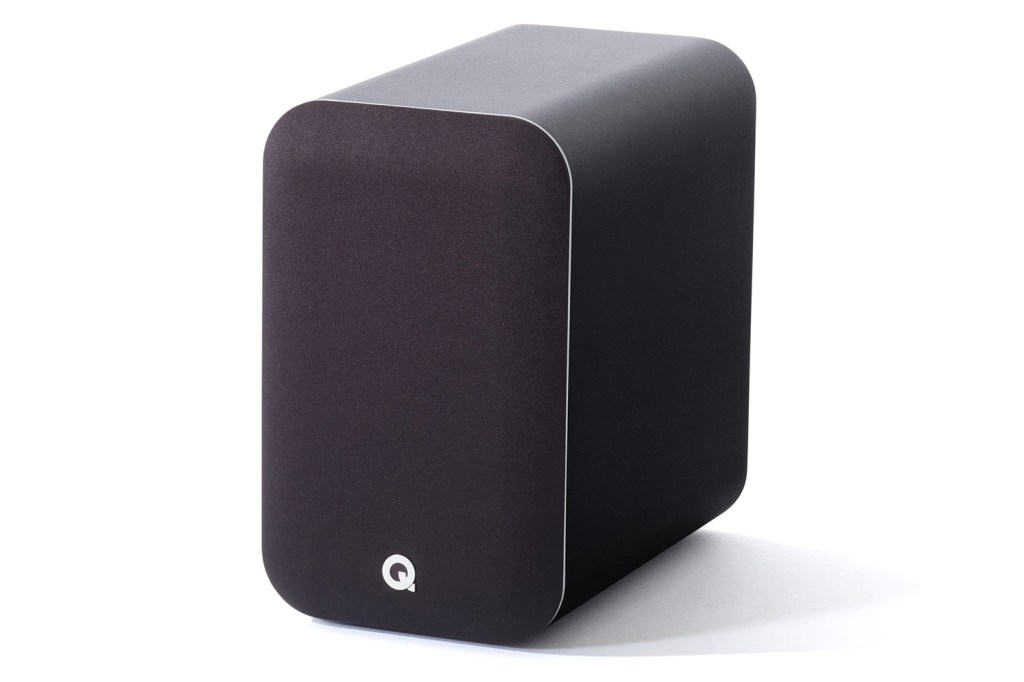 A sturdy cabinet is vital for an accurate stereo image. As with its significantly more expensive options, Q Acoustics uses proprietary point-to-point bracing for stiffness where it's needed and this brings huge dividends. The presentation is full-scale, focused and completely convincing.
As long as you can find space for it, the M20 system comfortably outperforms its asking price.
Additional reviewing by Dan Grabham
Stuff Says…
Hi-res sound from multiple sources, with none of the compromises the price suggests
Good Stuff
Superb sound quality
Ideal for connection to a turntable
Bad Stuff
Not for bookshelves
No AirPlay or Spotify Connect
Q Acoustics M20 tech specs
| | |
| --- | --- |
| Speakers | 5in mid/bass driver, 1in tweeter (x2) |
| Connectivity | Bluetooth 5, digital optical, USB, stereo RCA and 3.5mm inputs |
| Dimensions | 296x279x170mm each |
| Weight | 5.5kg + 5.1kg |
| Power | 130W (2 x 65W) |
| Colour options | Black, white, walnut |