Technics EAH-A800 review: lively and very nearly perfect
Almost great is good enough - there's more to the EAH-A800 than just an association with every DJ who cued a record up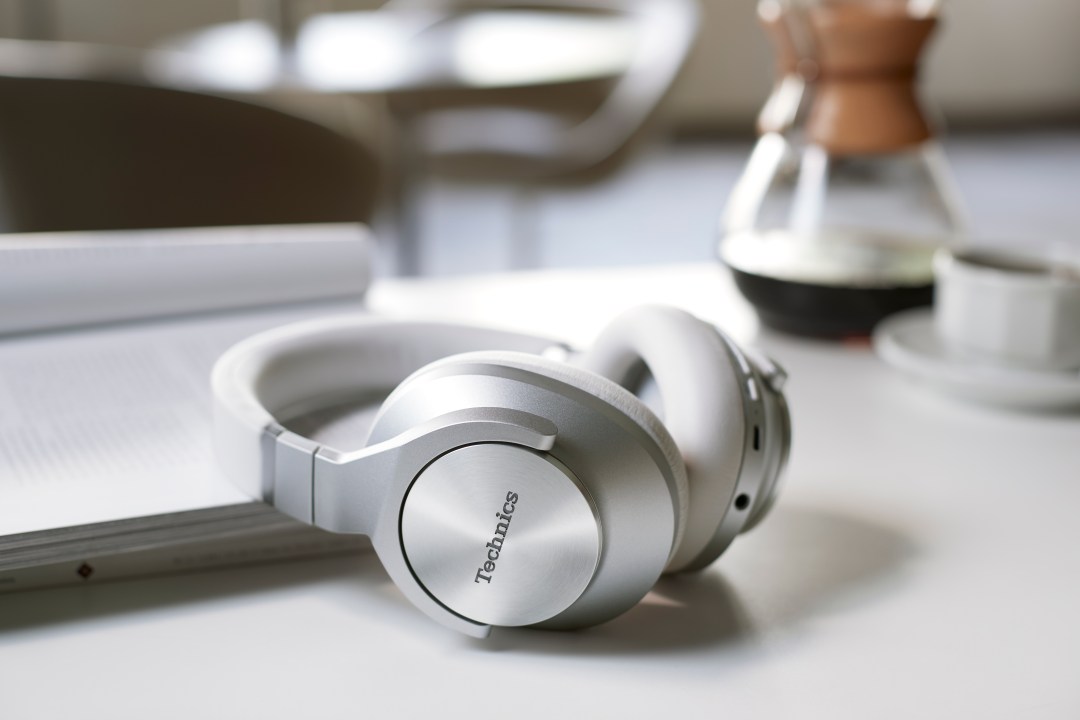 On the ever-expanding list of 'things the world is not short of', wireless over-headphones with active noise-cancellation are probably pretty near the top. But not near enough, it would seem.
Here comes one of the biggest, most resonant and evocative brands in the business to make your purchasing decision just a little tougher than it otherwise would have been. Although, since this is Technics, the price is somewhat in excess of the amount other successful, high-profile companies are charging. So the question must be: am I paying a premium in order to carry that famous logo on my headphones, or is there more to the EAH-A800 than just an association with every DJ who cued a record up?
Technics EAH-A800 design and build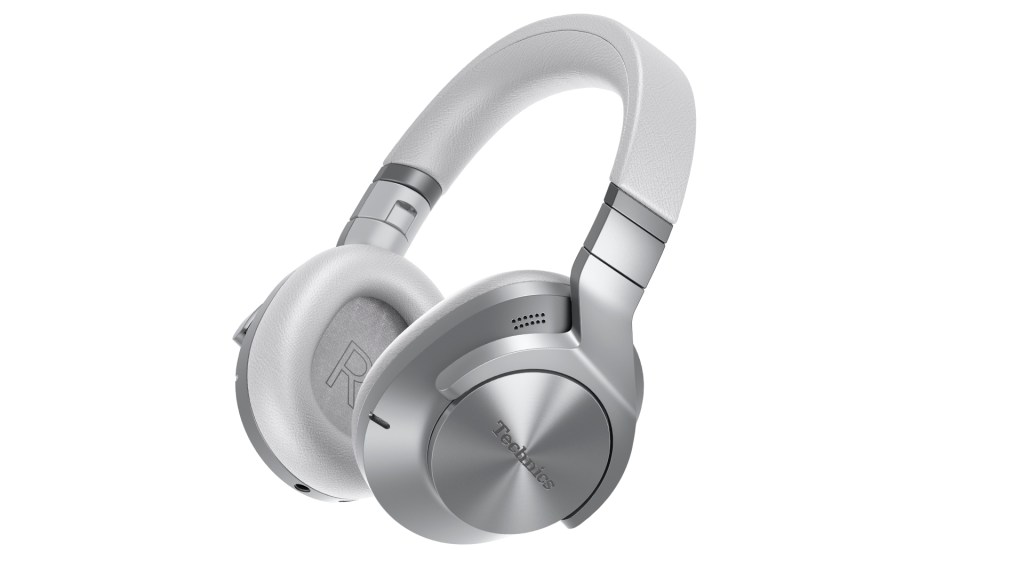 Technics, being a sensible and grown-up company, has no interest in making life difficult for itself – so the EAH-A800 are absolutely no advance on the design template laid down for over-ear headphones many decades ago. To do anything else except let form be dictated by function would be madness.
So the hefty outlay buys you a pair of wireless headphones that look and feel like a mildly premium example of the breed. They're yours in silver or black (although the black version does feature quite a lot of 'very dark grey'), feature a generous amount of pleather-covered memory foam at each contact point, and are put together with the sort of sturdy professionalism that everyone recognises from the turntables Technics builds.
They're reasonably compact by current standards, so even the smaller-headed among us will be able to wear them comfortably. Clamping force and its distribution is well judged. And at a little under 300g they're far from the heftiest headphones around. If you intend to wear your new headphones for hours at a time, these Technics are designed and built to suit you.
Technics EAH-A800 features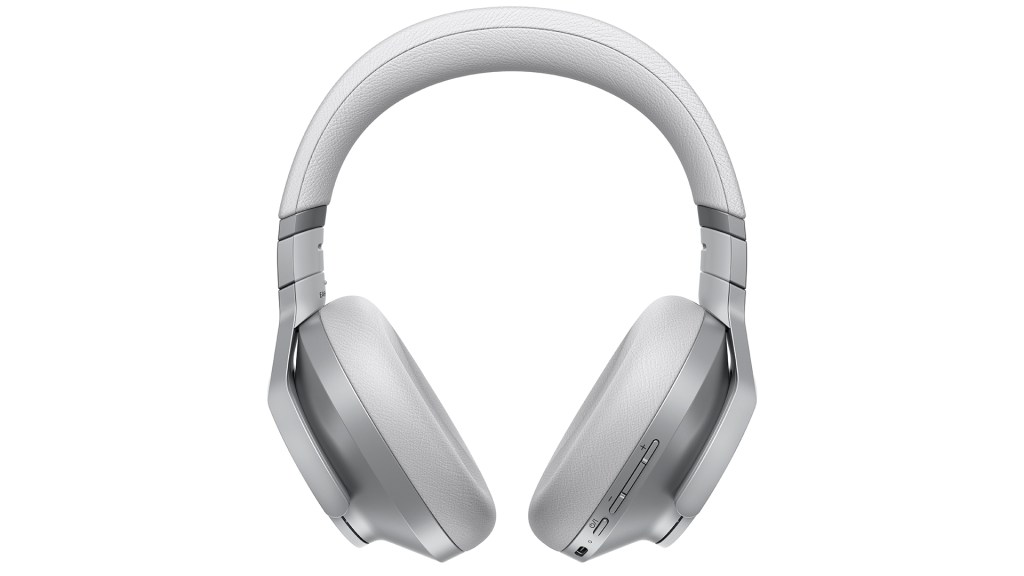 As far as wireless connectivity goes, the EAH-A800 use Bluetooth 5.2 with support for SBC, AAC and Sony's hi-res LDAC. Recent Technics true wireless in-ear headphones primed us to expect no sign of Qualcomm's aptX codec, but we're still just slightly disappointed it doesn't feature. Still, Bluetooth 5.2 contributes no end to some startlingly good battery-life figures: 30 hours (using LDAC with noise-cancelling switched on) to 60 hours (AAC, with noise-cancelling switched off) are numbers not many rivals can equal. The EAH-A800 can be fully charged from flat in three hours or so, and just 15 minutes on the power is good for another 10 hours of playback.
Inside each earcup there's a 40mm free-edge dynamic driver – Technics is claiming a frequency response of 4Hz – 40kHz, and given that those numbers are both below and above the threshold of human hearing it's tricky to argue with them. Each driver is supplemented by an Acoustic Control Chamber designed to control airflow and allow the driver to offer improved low-end presence and spatial expression.
In total the earcups feature a total of eight mics – they're dealing with active noise-cancellation, call quality and voice-assistant interaction. Technics is using its 'dual hybrid noise-cancelling technology' to keep outside intrusion to a minimum – an analogue filter with feedback mic, plus digital filter with feed-forward mic, attempt to minimise unwanted noise from both inside and outside the earcups.
Technics EAH-A800 interface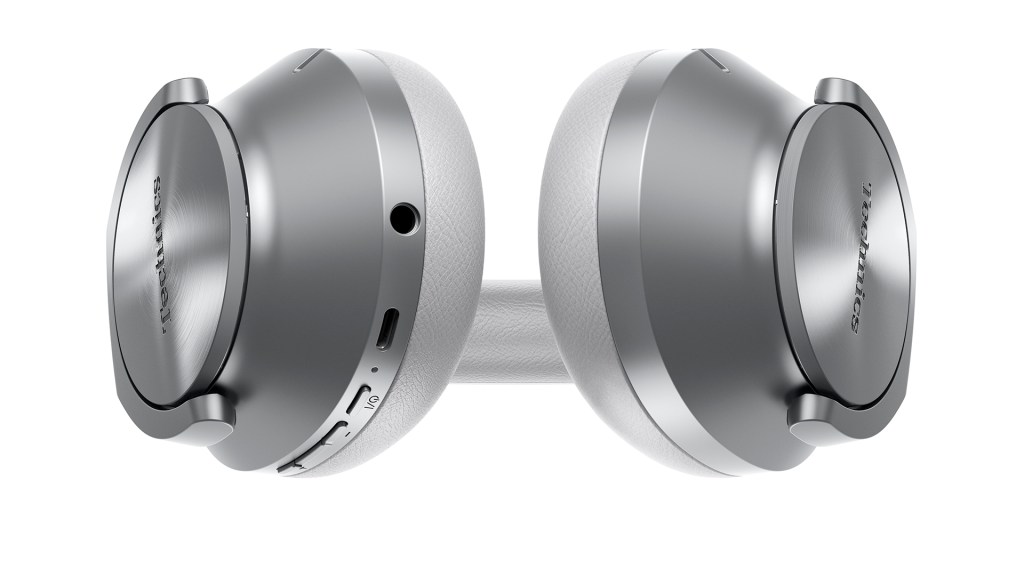 The Technics EAH-A800 have plenty of control options. There's an app ('Audio Connect', which gives control of EQs, the amount of noise-cancellation or level of incoming ambient sound you prefer, software updates and what-have-you). There's voice-control (tell the app if you'd prefer to use Amazon Alexa or Siri, and away you go). Or there are some physical controls, all of them on the right earcup. Left-handers, you're overlooked once again.
The surface of the right ear-cup features a touch-surface – but its functionality is restricted to variations on 'noise-cancelling on/off/ambient sound' and 'answer/end/reject call'. Around the edge of the earcup there's a three-button strip handling 'volume up/down', 'play/pause', 'skip forwards/backwards' and 'answer/end/reject call'. There's also a 'power on/off/Bluetooth pairing' button, a USB-C input for charging and a 3.5mm analogue input for hard-wired listening.
On the left-hand earcup? Nothing.
Performance
In the control app there are quite a few different EQ presets, plus a five-band equaliser so you can create your own. But not for the first time, the engineers who voiced these headphones got it right – and sticking your oar into EQ levels will only make things wrong. So we do all our listening with EQs left flat – the Technics EAH-A800 sound their best this way.
And it quickly becomes apparent the EAH-A800 aren't all that bothered about the sort of stuff you like to listen to. Doesn't matter if it's Billie Eilish or Billy Joel, the Technics are articulate and expressive. As far as reproducing music goes, they've got what some folks like to call 'an all-court game'.
Tonally, they have nothing to learn. From the top end (which is bright and shiny, but never hard) to the bottom (which is punchy, but properly controlled) the sound is realistic, unified and immediate. Bass hits hard, but it's got speed and precision on its side too, while treble is similarly up on the balls of its feet. And in between, the Technics let voices sound completely believable – the midrange they produce is so detailed, so well-organised and so eloquent, all the emotion and character in a vocal performance comes across intact.
They let all this happen on a big, properly defined soundstage – even the busiest, most complex recordings are easy to understand, and each individual element has at least a little space in which to express itself. When the going gets rowdy, the EAH-A800 are dynamic enough to cope with big volume shifts without getting breathless, and when things take a turn for the quiet they can handle minor harmonic dynamics equally well. They don't trip over rhythms or tempos, either.
So as far as audio performance goes, there's very little to criticise. That's not quite the case where noise-cancellation is concerned, though. They can do a job on external sound, for sure – but they don't eliminate them like some rival (and inevitably more affordable) designs can. Frequent fliers, for example, will need to think long and hard about whether or not the Technics are talented enough in this regard to justify the asking price.
Technics EAH-A800 verdict
As long as you're prepared to make a few accommodations – mostly around noise-cancelling and control options – the EAH-A800 are a great-sounding, long-lasting, easy-to-wear, good-looking (and quite expensive) alternative to the likes of Sony and Bose.
Stuff Says…
When you charge a premium price, you'd better get absolutely everything right… which Technics very nearly does.
Good Stuff
Lively, controlled and believable sound
Great battery life
Comfort and cachet in equal measure
Bad Stuff
Seem slightly expensive
Restricted touch controls
Noise-cancellation is only adequate