Ultimate Ears Wonderboom 3 review
An excellent but outdated travel buddy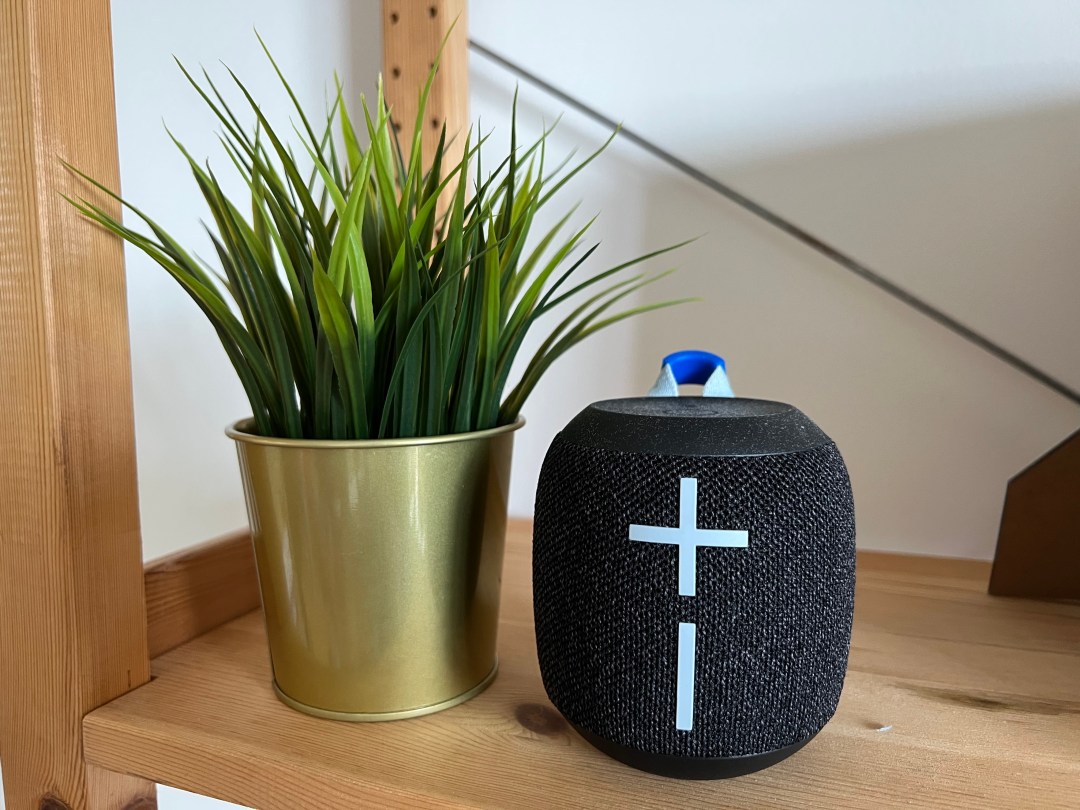 With more portable Bluetooth speakers in the world than sheep, recommending just one is hard, but Ultimate Ears' superbly named Wonderboom has stayed in the conversation since it first introduced itself to our ears some five years ago.
It looks irresistibly cute but is also hard as nails, while its 360-degree sound is bigger and bassier than a speaker of this size has any right to be able to produce. A winning formula, then, and it isn't surprising that Ultimate Ears didn't change much for the Wonderboom 2 several years later. 
But it's about time the trusty Wonderboom got an update, and the Ultimate Ears Wonderboom 3 has arrived. While everything that made this Bluetooth speaker great in the first place remains, it's fair to say that it feels a bit undercooked, and we can't help but sigh about a few things that haven't changed. 
Design: Same again, please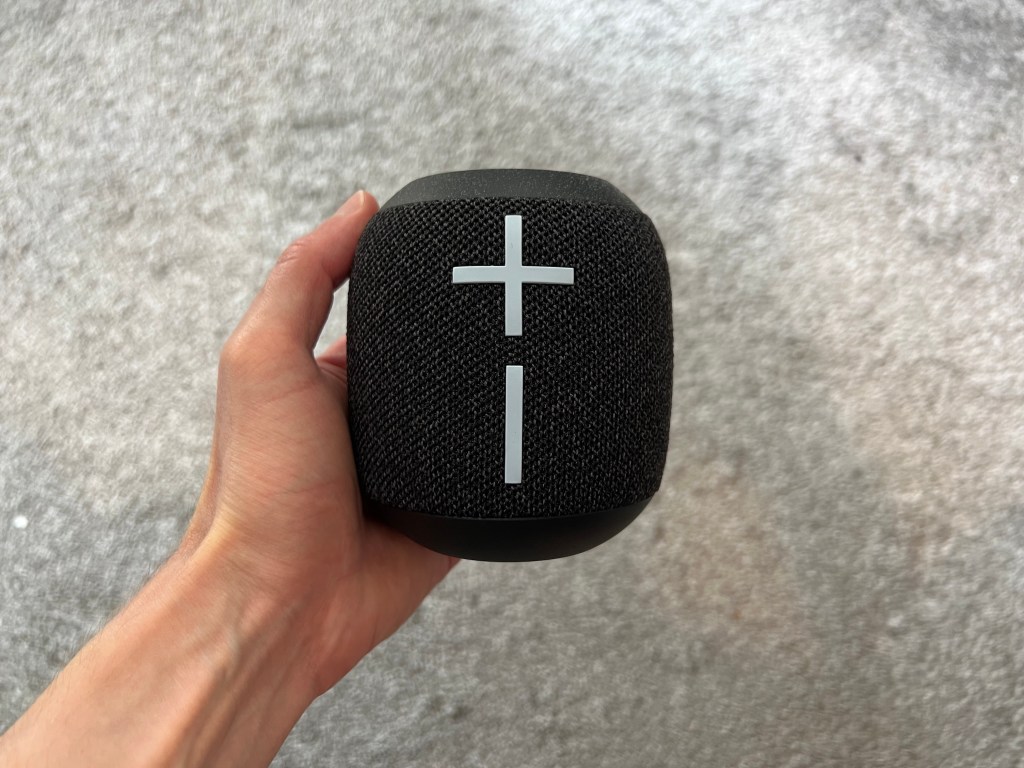 In our review of the original Wonderboom we described it as a grapefruit wearing a corset, and haven't come up with anything better since. The Wonderboom's design changed very little for 2019's Wonderboom 2, and there's nothing to report in the way of changes with the newest model either. The Wonderboom 3 is one of those gadgets that just makes you smile every time you look at it, so we have no issue with Ultimate Ears' "if it ain't broke" approach. Well, actually we do have one pretty big complaint, but more on that in a second. 
If you've never owned a Wonderboom, it's shaped a bit like a barrel, wrapped in fabric with plastic panels on the top and bottom. A hoop allows you to hang the speaker to a belt, bag or anything else you can think of when you're on the move, and as before, the Wonderboom 3's IP67 rating makes it waterproof and dustproof. It can float on water and won't mind if you drop it. The speaker's small stature makes it perfect for travelling, and you won't have to worry about it getting damaged in a rucksack or by the pool.
You've got a few buttons on the top of the device for power, pairing and play/plause, while there's a button on the bottom which when pressed illuminates. Useful when you're partying in the dark. Big plus and minus buttons on the front are used for changing the volume, obviously. 
We can sadly avoid the elephant in the room no longer. The Wonderboom 3 still charges using Micro USB, with the much-maligned port of the past hidden underneath a flap on the bottom of the speaker. In 2022 this is very annoying and while we wouldn't go as far as to saying you shouldn't buy a UE speaker until the company embraces USB-C, we do hope customers kick up a bit of a fuss about it. 
Back to more cheerful matters, the Wonderboom 3 is available in four colourways, all very attractive, even if we still lean towards the boring black (not the official name) model we were sent. Ultimate Ears says the Wonderboom 3 is now made from a minimum of certified 31% post-consumer recycled plastic, which is obviously a good thing.
Features: The simple things in life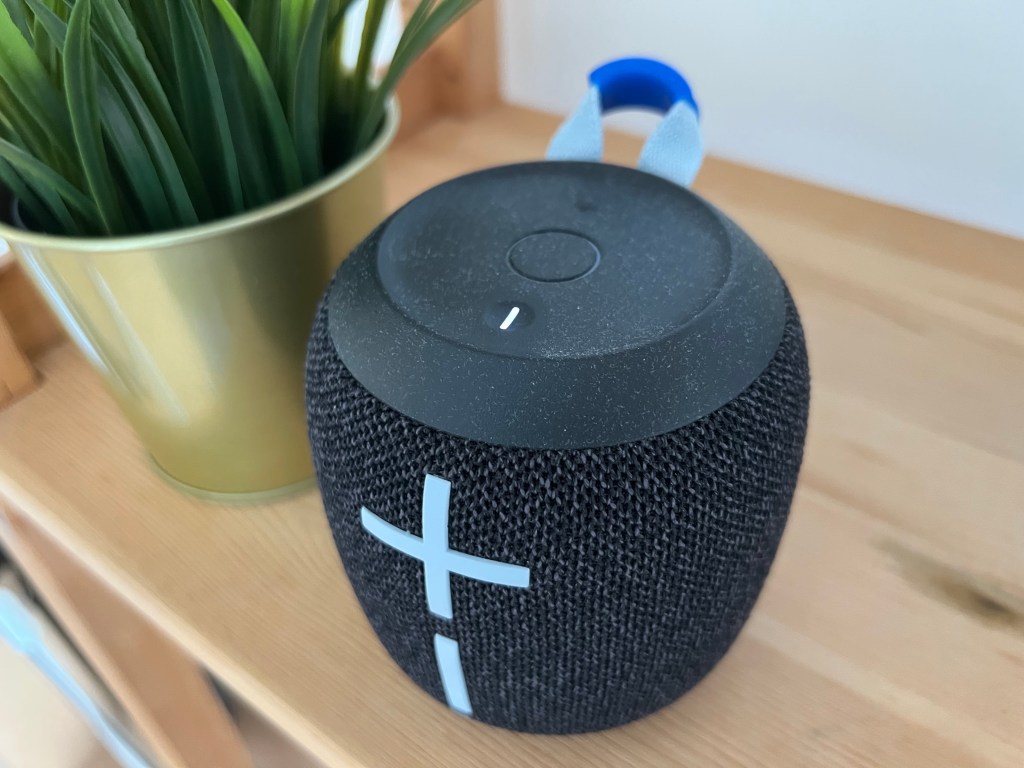 The Wonderboom 3 is, like both Wonderbooms that preceded it, a pure Bluetooth speaker, so you won't be AirPlay-ing anything to it, there are no voice assistants to chat to, no app being pushed upon you, and no aux for plugging in non-wireless sources. Pair your Bluetooth device and you're good to do, and Ultimate Ears speakers are generally very good at automatically connecting to phones and tablets they know when you turn the speaker on. 
Bluetooth range is now 40 metres (or 131 feet), up from 30m before. It certainly isn't worth upgrading from an older model for, but it's nice to have. 
Once again, two Wonderboom speakers can be wirelessly paired for stereo sound with left and right channels. It only takes one button press and works as well as you'd hope.
That's pretty much it for features; the Wonderboom 3 is about as unfussy as speakers get and we love it for that. 
Performance and battery life: Small but mighty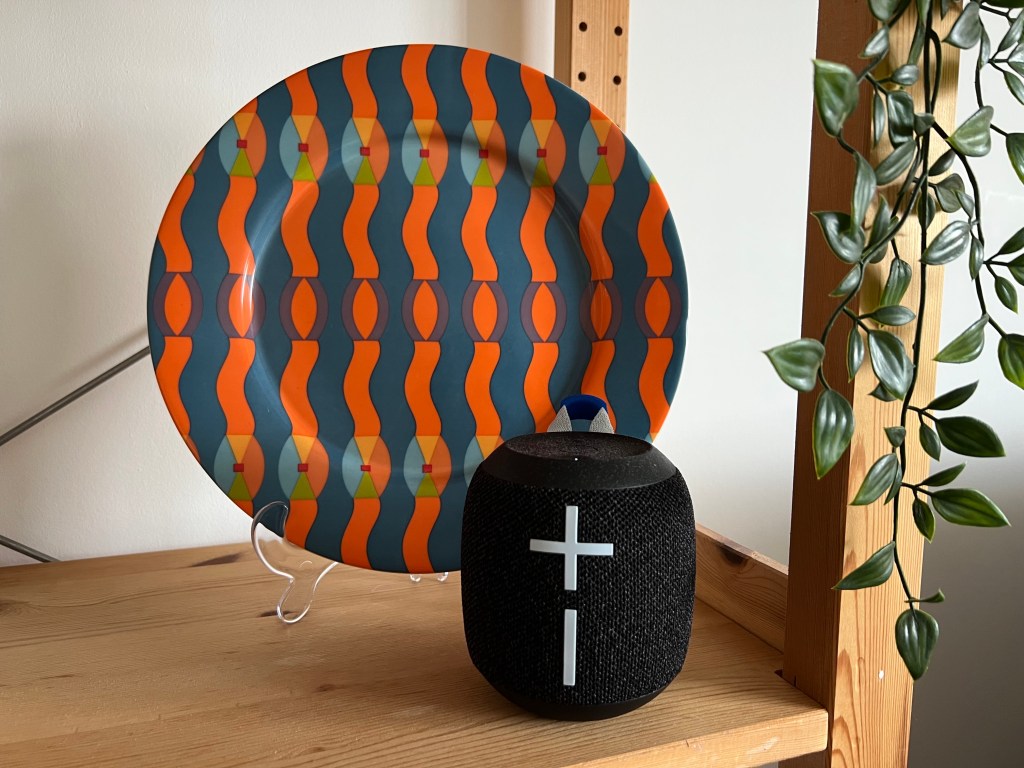 A massive set of features is certainly useful for filling space on a box, but if a Bluetooth speaker sounds limp and sad, then little else matters. Luckily, sound performance has always been the Wonderboom's biggest strength alongside its compact size.
Three versions in and the sonic gusto of Ultimate Ears' well-dressed grapefruit still impresses us. Not only does it go so very loud, but the 360-degree sound the Wonderboom 3 pumps out is rich and well-balanced. The low end is fuller than you might expect, but not so much that it makes everything else sound rubbish. Get a bass-heavy party playlist going on this thing and you'll be surprised at how maturely the little speaker handles all of that throbbing. Of course a bigger Bluetooth speaker is always going to have an advantage, but the Wonderboom 3 holds its own admirably. 
The outdoor mode makes the jump from the Wonderboom 2 and is still just as useful. When activated, the speaker will bin some of the bass that is pretty useless in big outdoor spaces and instead boosts the midrange and treble. This definitely helps your music better fill the open air. 
As for battery life, you get up to 14 hours of merry booming, an hour more than the previous speaker offered. 
Ultimate Ears Wonderboom 3 verdict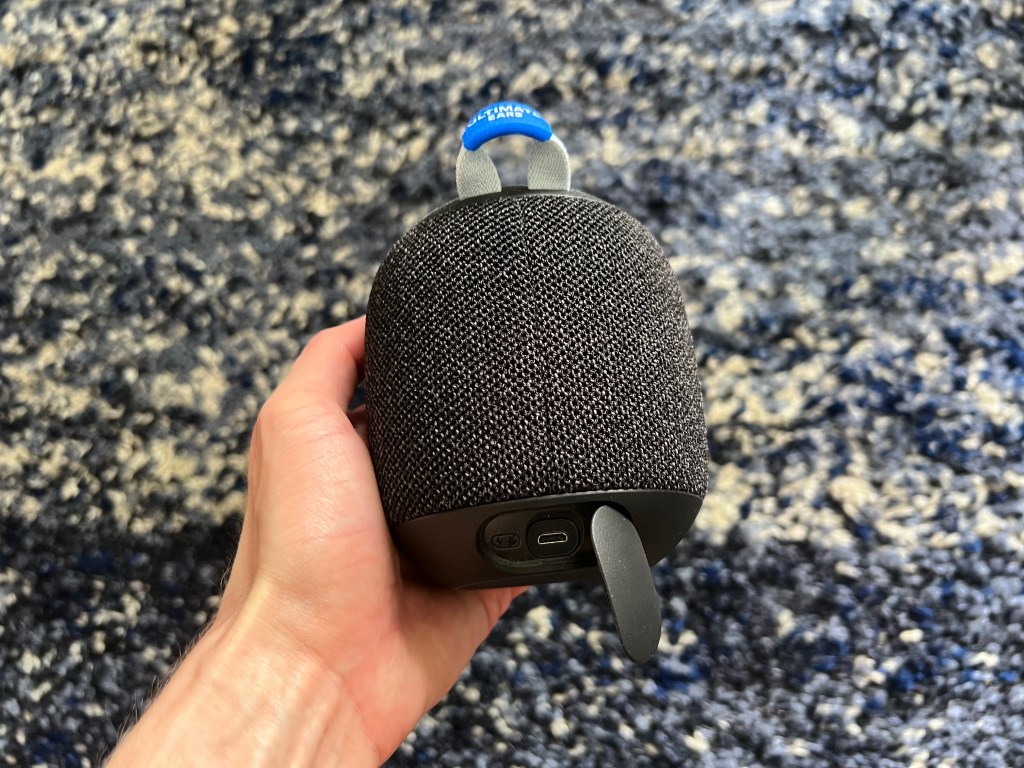 Strange one, this. One of our favourite gadgets of the last five years is still great three editions later, and there remains something refreshingly straightforward about a Bluetooth speaker that is just a Bluetooth speaker (or two together). 
But we feel obligated to knock off a star for Ultimate Ears sticking with Micro USB charging in 2022. It's just not good enough these days. And any upgrades over the Wonderboom 2 are so modest that they're hardly worth mentioning.
If you're after an ultraportable Bluetooth speaker that won't let you down in the audio department, the Wonderboom 3 is a still very solid pick, but we can't help but feel a bit underwhelmed. 
Stuff Says…
Still one of the best compact Bluetooth speakers around, but we hope the Wonderboom 4 gets with the times
Good Stuff
Great design
Amazing sound for the size
A bit more battery life
Bad Stuff
Very little in the way of upgrades
Still charges using Micro USB