Benro's Theta tripod uses smart sensors and motorised legs for auto-levelling magic
The ultimate travel tripod that banishes wonky shots for good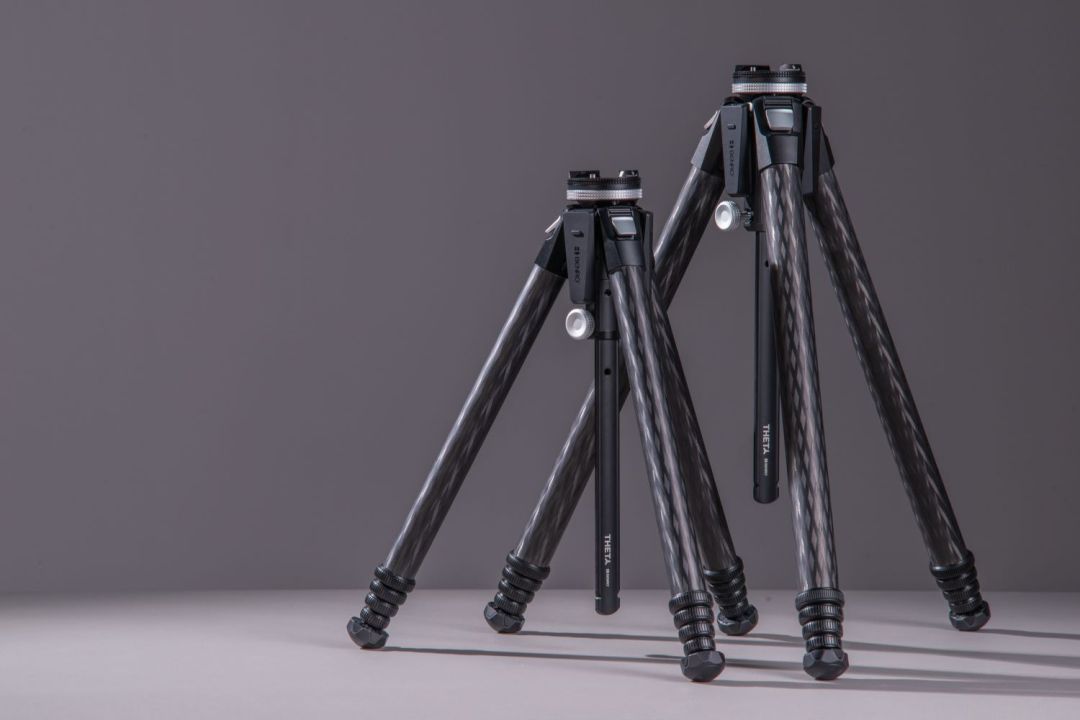 A high-quality tripod is one of the most important pieces of kit in a photographer or content creator's arsenal. Unlocking a world of creative possibilities, they can help capture anything from stunning landscape vistas and jaw-dropping astrophotography shots, to portraits, vlogs, and more.
Choosing one worthy of your hard-earned cash, however, can be tricky. There are countless offerings available, ranging from incredibly cheap to eye-wateringly expensive, and traversing the differences between them is no easy task. Until now.
Enter the Benro Theta. A tripod unlike any other, the Theta is the world's first travel tripod to feature auto-levelling functionality, guaranteeing perfectly level adjustments for accurate photos and videos, at the touch of a button. And that's without mentioning its whole host of other smart features, including camera control and live streaming modules (more on those shortly).
If you're the type of photographer who's spent countless hours manually levelling tripods — particularly in uneven outdoor terrains like gravel or grass — then you'll already know how ground-breaking this all is. But how exactly does it work?
Level up
Adjusting the level of a tripod is a consistent annoyance for photographers and videographers who shoot away from studio locations. Cobblestoned streets make for a beautifully scenic backdrop, for example, but they're a tripod's worst nightmare. And while you can always tweak levels in post-production, you'll end up cropping into the photo and changing its dynamic — which is why ensuring that the original shots are straight, is key.
With regular tripods, levelling is a tedious game of trial and error, adjusting each leg one by one, often multiple times, until a (hopefully) level orientation is reached. Benro's Theta tripod, however, takes all the guesswork and frustration out of setting up, thanks to a clever mix of hardware and software.
A built-in gyroscope and motors work together to adjust the legs automatically, ensuring an instant, perfect, level platform, each and every time. All it takes is a single button press, before they extend or retract accordingly. And that's it. Job done.
It's all powered by a lightweight rechargeable battery module, which is also substantial enough to not only power your camera, but other available modules as well — with no additional wires required. With up to six months of use per charge (or around 8000 self-levelling sessions), you won't have to faff around plugging it in every day either.
The Theta also supports a camera control module, which is compatible wth dozens of popular DSLR and mirrorless camera models from the likes of Canon, Nikon, Sony, Olympus, Fujifilm, and more. Connected to your camera via a USB cable, it lets you wirelessly control everything from your phone, from up to 150 feet away.
Controls include the ability to adjust the shutter speed, aperture, ISO, and more, as well as viewing a live preview and, of course, triggering the shutter remotely. This is an incredibly useful feature for people like wildlife photographers, who want to capture the beauty of nature without disturbing or scaring off wildlife.
Optical matrix sensor module
If time-lapse photography is a key part of your creative process, then the Theta's optical matrix sensor module will blow you away. The perfect assistant for time-lapse shooting, it's able to detect and measure ambient light in real-time, before enabling the camera control module to dynamically adjust exposure settings.
The end result is a timelapse without any jarring exposure jumps, thanks to a combination of sensor inputs and advanced algorithms, unlocking a world of stunning day-to-night (or vice versa) transitions.
GoLive module
If you're looking to upgrade your streaming experience from that of a mere webcam or smartphone, then the Theta's GoLive module unlocks premium, next-gen streaming capabilities.
Using cellular data to allow your camera to stream to your social network of choice, you can use the Theta app to broadcast to the masses, in true, studio-quality broadcasts.
Bag of tricks
Beyond its self-levelling, modular wizardry, there are plenty of other clever features that the Theta offers which elevate it far beyond the average tripod. Its legs, for example, have a built-in anti-slip mechanism, with a lock that automatically kicks in if you've forgotten to lock one of the feet in properly, preventing it from slipping and ruining your gear.
The legs themselves have a clever, retractable design, with special collars that scrape off sand when they're retracted back into place. This prevents a major annoyance of traditional twist-lock legs, which can be ruined with a single beach shoot. And if that wasn't enough, the Theta's legs are much, much faster to extend and retract than those of rival tripods. Oh, and they're also rounder and thicker than those found on most tripods, for even more stability.
Mounting your camera is a speedy affair too, thanks to an automatic snap-lock mechanism on the ball head, which happily accepts the quick-release plate installed on your camera, in an instant. Despite the quick speed in which it attaches, it's incredibly secure, and can be removed in seconds, thanks to a clever twist-ring unlocking mechanism.
The ball head itself can also be locked to provide smooth pan and/or tilt movements while letting you swap between portrait and landscape orientation at a moment's notice.
Take your pick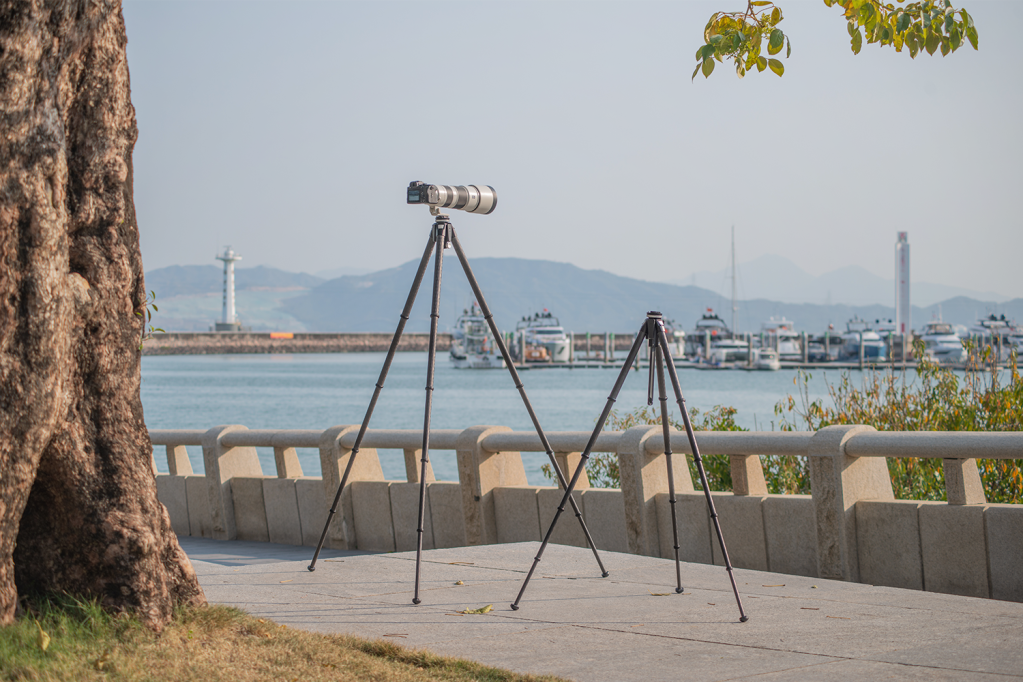 Benro has created two versions for photographers to pick and choose the best tripod model for them, depending on their needs — the Theta, and Theta Max.
Both are forged from premium, high-end materials, including strong-but-lightweight aluminium, and carbon fibre, for the ultimate in convenience and strength. The Theta is the smaller of the two, weighing in at an incredibly 1.25kg while still providing an impressive maximum height of 155cm, and a load capacity of 11kg. The Theta Max extends to 170cm, supporting weights up to a generous 20kg, while still only weighing a very travel-friendly 1.65kg.
If you want to (quite literally) take your shots to the next level, then feel free to head on over to Kickstarter now, where early backers can save a massive $250 off the Theta tripod, pre-ordering it for $349 rather than the full $599 RRP.
Those interested in the larger Theta Max can save $300 off the final price, grabbing it for $399 rather than the final $699 RRP. And while Benro's standard three-year warranty is impressive as it is, Theta Kickstarter backers will be able to enjoy a huge six-year warranty for additional peace of mind.