Best robot lawnmower 2023: rise of the mow-bots
If you don't love to mow, you'll love this selection of the best robot lawn mowers to buy today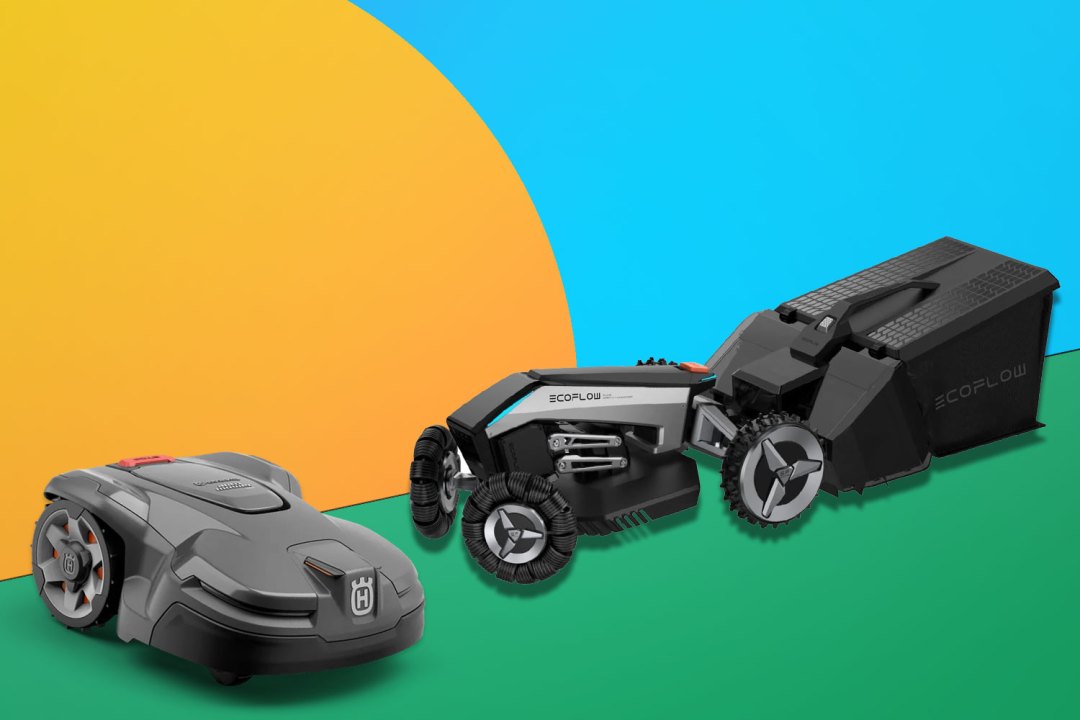 Looking for the best robot lawnmower (or robot lawn mower, depending on your preference)? You are? Good. You're in the right place. Whether you detest manual labour or simply don't have the time to meticulously manage your lawn, there's no shame in picking up a robot lawnmower to help make your life go that little bit smoother.
We've rounded up a selection of the best auto mowers below, including traditional ones that require laying down a boundary wire (to prevent them from rolling off into the sunset), and more high-tech versions which make use of fancy GPS, cameras, and sensor tech to help keep them on track.
Before you settle on the best robot lawnmower for your needs, it's wise to double-check the size of your garden, and the angle of your steepest slope. If you don't, you might end up with one that doesn't have enough power to get the job done.
And remember — because most robot lawnmowers chop up grass so finely, you don't have to worry about picking up cuttings after they're done. In fact, the mulched grass cuttings are a handy source of nutrition, letting your garden flourish with less work required. Clever, eh?
If you prefer to get the job done yourself and don't want a robot stealing your job, check out Stuff's guide to the best cordless lawn mowers for wire-free mowing.
What's the best robot lawnmower?
The Ecoflow Blade (buy now) is our pick of the best robot lawnmower this year. Resembling a Martian ATV, it's got some of the most advanced robot lawn mower tech currently available, letting it navigate your lawn without the need to lay down any boundary wire. And if you opt for the extra Sweeping Kit, it can even capture unsightly debris like leaves too, leaving your lawn precisely cut, and spotless, with zero effort on your part.
---
Other robot lawnmower recommendations
Want an alternative to the Ecoflow Blade? You got it. Here are a few other top picks, ahead of our full comprehensive list of the best robot lawnmowers:
If you're looking for a portable outdoor grill, then check out our guide to the best portable outdoor grill, too.
---
The best robot lawnmowers you can buy today: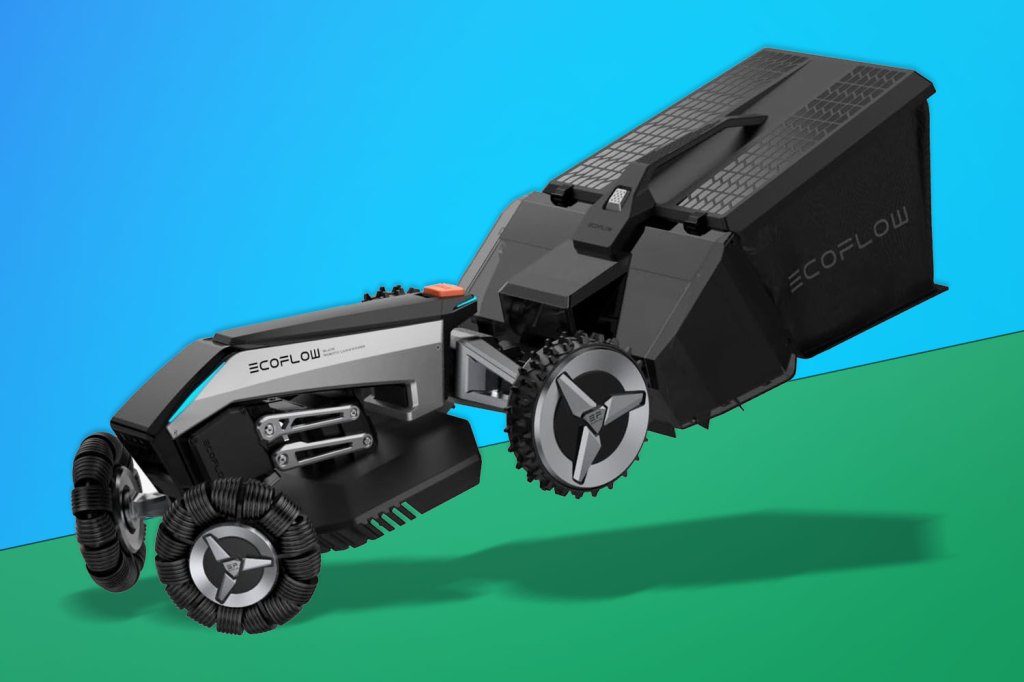 1. EcoFlow Blade with Sweeping Kit
The EcoFlow Blade is one of the most advanced robot lawnmowers currently available. Thanks to an impressive array of tech and sensors, it's able to navigate your lawn to within an inch of accuracy, without the need for pesky boundary wire. And, thanks to a combination of visual sensors and LiDAR, it can intelligently recognise and avoid obstacles as well. Opt for the additional Sweeping Kit, and it will even helpfully collect leaves and other debris, leaving your lawn truly spotless.
---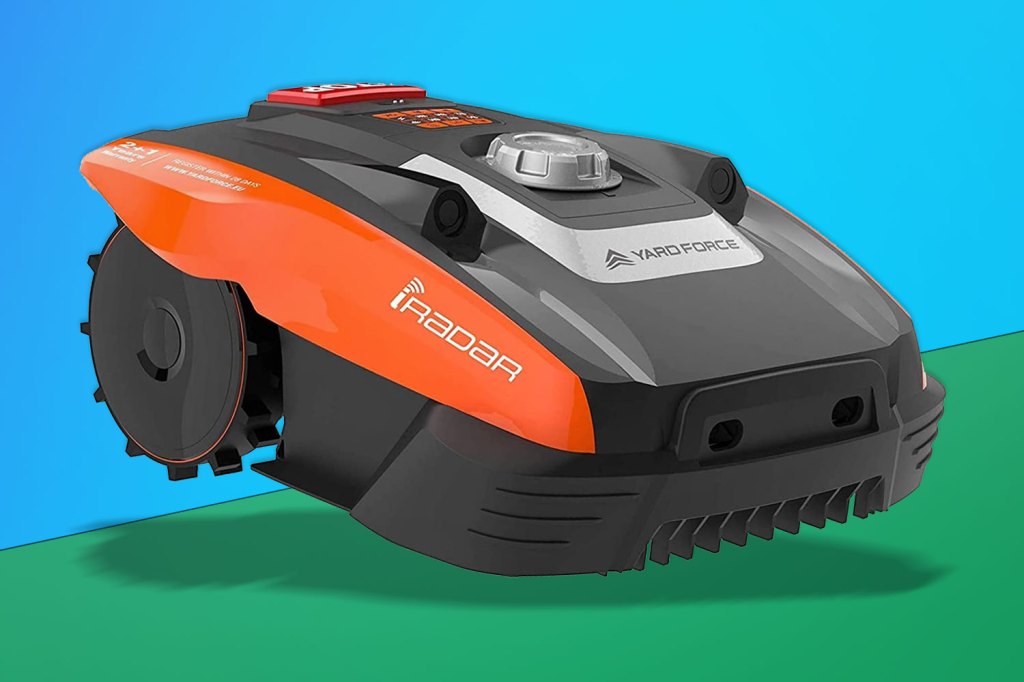 2. Yard Force Compact 300RBS
Yard Force's entry is one of the cheapest offerings on our list, making it a great entry-level option. Despite its price, it offers a respectable 300m² coverage area, which you can manually set yourself using boundary wire. Its iRadar ultrasonic sensor tech helps it avoid obstacles, while Bluetooth for app control, coupled with the ability to return to its charging station when rain is detected, make for some impressive functionality at this price.
---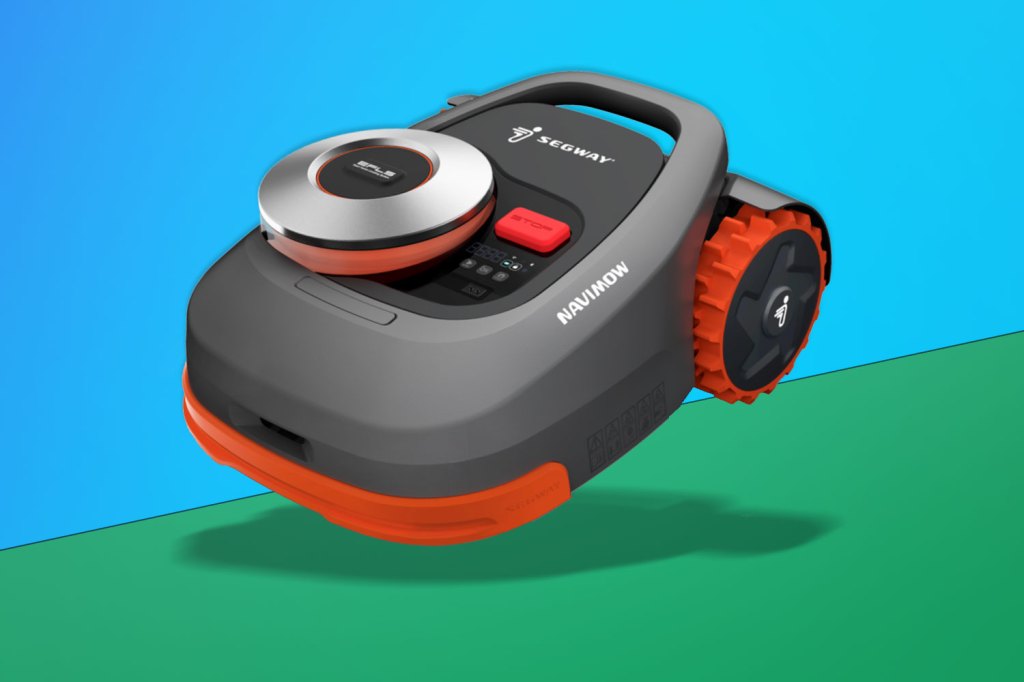 3. Segway Navimow
Yes, Segway also makes a robot lawnmower, and it's an impressive feat of grass-cutting engineering, thanks to its ability to accurately navigate your garden without the need for perimeter wire. With a rugged build and large tread wheels for coping with mud and rough terrain, it'll trundle along merrily without complaint. Spring for the newer object recognition VisionFence Sensor module, and it'll happily deal with obstacles too.
---
4. Bosch Indego S 500
The standout feature on this Bosch robot lawn mower is its LogiCut feature, which maps out your lawn to enable cutting in efficient, parallel lines, making for a faster session compared to some rivals. A MultiArea feature also lets it cut additional lawn areas, while it's also clever enough to pass through passages as narrow as 75cm between its boundary wires. It also starts each session by cutting the borders of your lawn, for a neat, tidy finish,
---
5. Honda Miimo HRM 3000 Live
Top of Honda's robotic range, the HRM 3000 Live has a huge 4,000m² mowing area (around an acre), mowing for around 90 minutes at a time before recharging for the next session. Its 3G/4G SIM card enables remote app monitoring from anywhere, while GPS tracking lets you view the mower's location and create a geofenced operating area to protect against theft. Perimeter wire and a charging dock are included, while sensors detect bumps (objects, pets, people) and lifting or tilting, stopping the blades automatically.
---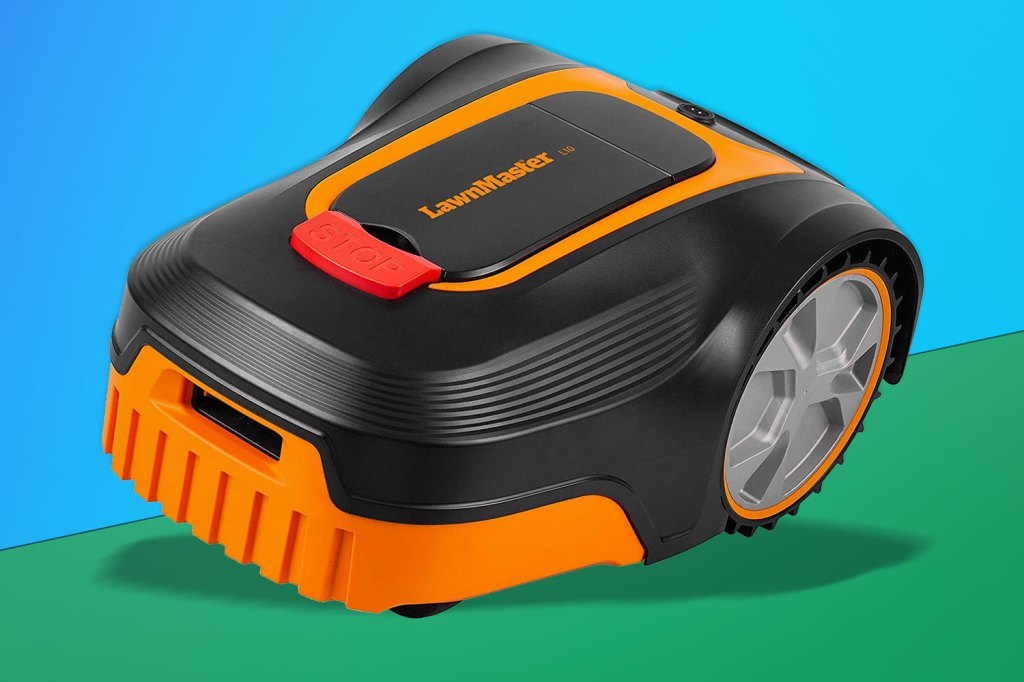 6. LawnMaster L10
A great stepping stone into the world of robot lawnmowers, this wallet-friendly model is a simple, solid, reliable option, which uses boundary wire to get the job done. Once set up, the LawnMaster L10 does its thing automatically, and can be set to mow each day, or every other day depending on the size of your garden. It does all this without an app, for even less fuss. Self-charging, quiet, and with adjustable cutting heights, there's a lot to love, especially at this price.
---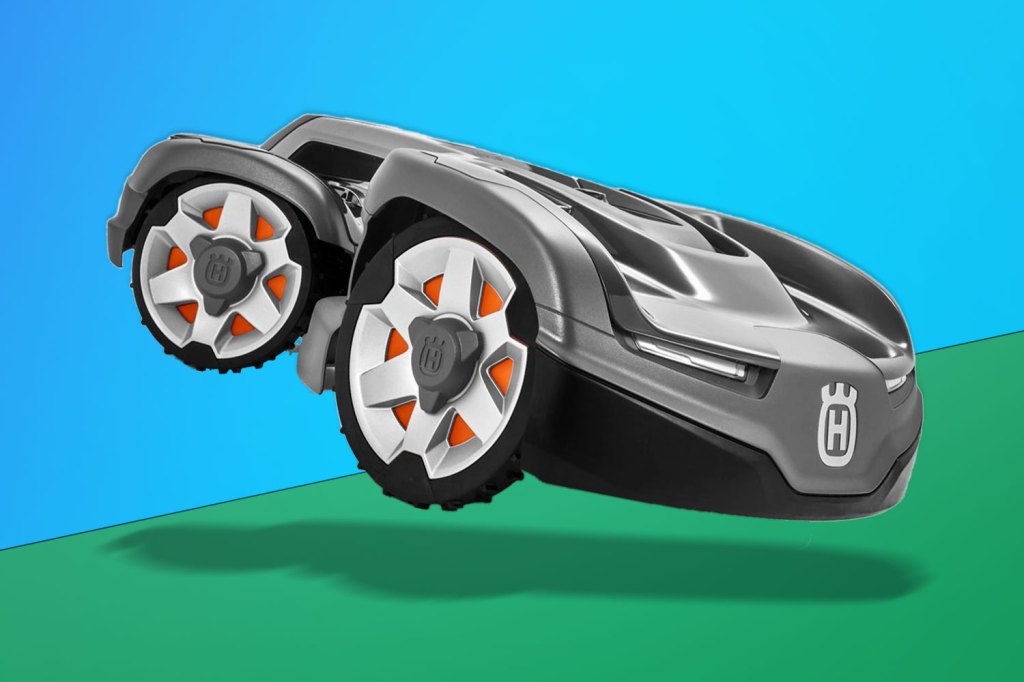 7. Husqvarna Automower 435X AWD
The Range Rover of the robot mowing world, with all-wheel drive, GPS – including theft tracking – and the ability to create different zones for different bits of your garden, the 435X AWD has enough power to mow lawns of up to 3,500m2 with slopes of up to 70%. The 435X looks like a small Bentley and costs much the same as a second-hand car, but if you're looking for the ultimate robot mower, you'll grin every time you see it and every time you look at your lawn.
---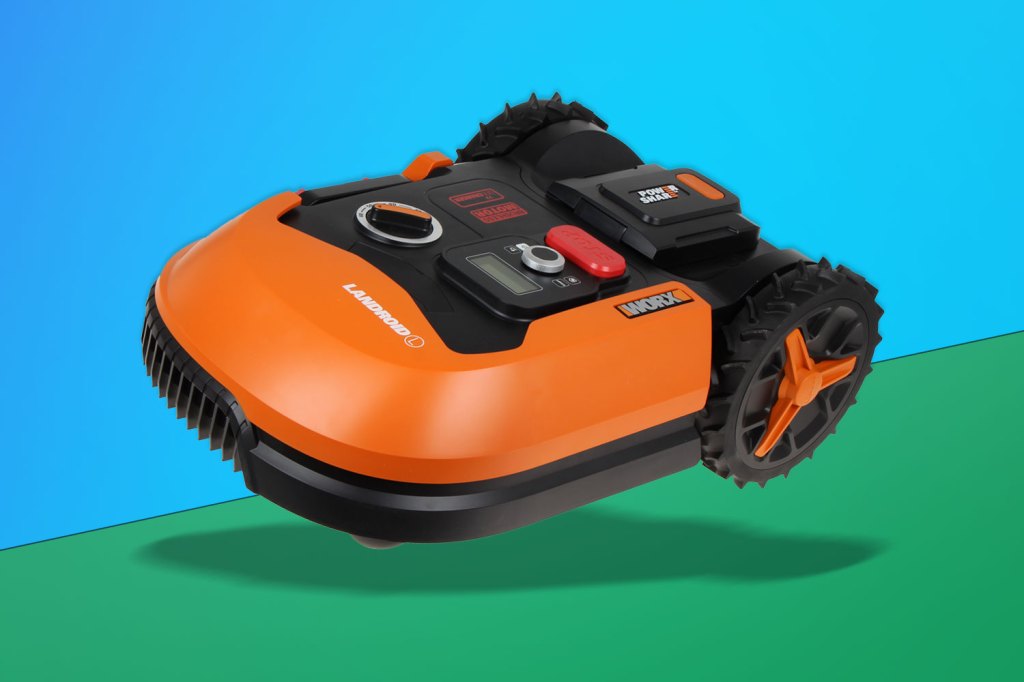 8. Worx Landroid L
There's plenty to love about Worx's offering. It's got an offset blade, for a start, which means a tidier edge than most rivals. Its charging station, too, has been thoughtfully designed to allow grass to grow through the grid-like base, letting it blend in with the rest of your garden. It's also clever enough to learn about your specific lawn, automatically building itself the perfect schedule according to the growth rate of your grass. It doesn't get much easier than that.
---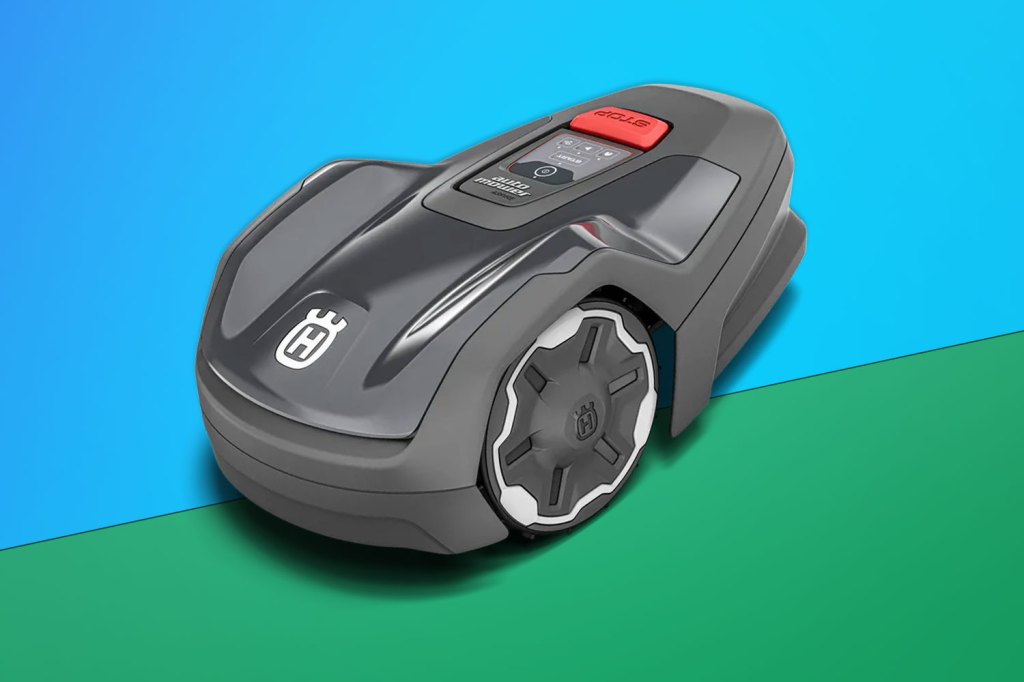 9. Husqvarna Automower Aspire R4
The Aspire R4 is fully compatible with smart home setups like Google Home and Alexa, and is clever enough to adjust its sessions according to your lawn's growth rate. Special sensors let it navigate the slimmest of passages with ease, while a frost guard feature interrupts the mowing schedule in cold conditions, to help protect your precious grass. As with many of the other premium mowers in this list, it can easily be rinsed clean too, making for minimal maintenance.
---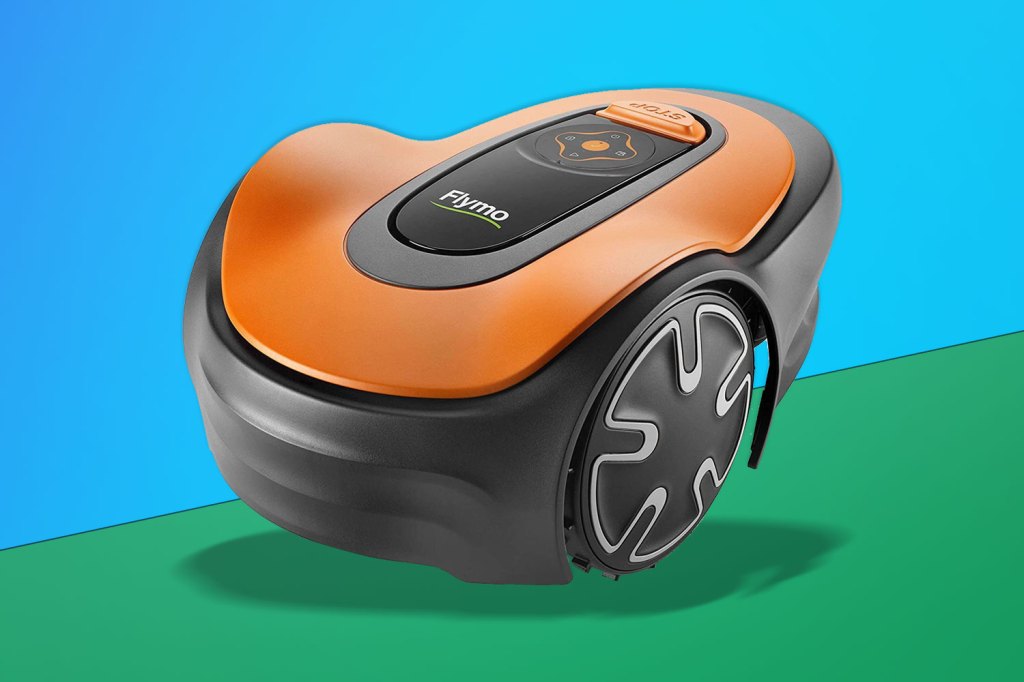 10. Flymo EasiLife 250 Go
Ideal for small to medium gardens, the 250 Go is a fuss-free option that lacks screens or complex programming. Instead, it's capable of automatically adjusting itself to a schedule based on the weather, although you can also tweak things via an app. The intelligent guide wire also allows for programmable starting points if you're looking to cut multiple cutting areas of lawn, while it's also capable of navigating through narrow passages without trouble.
---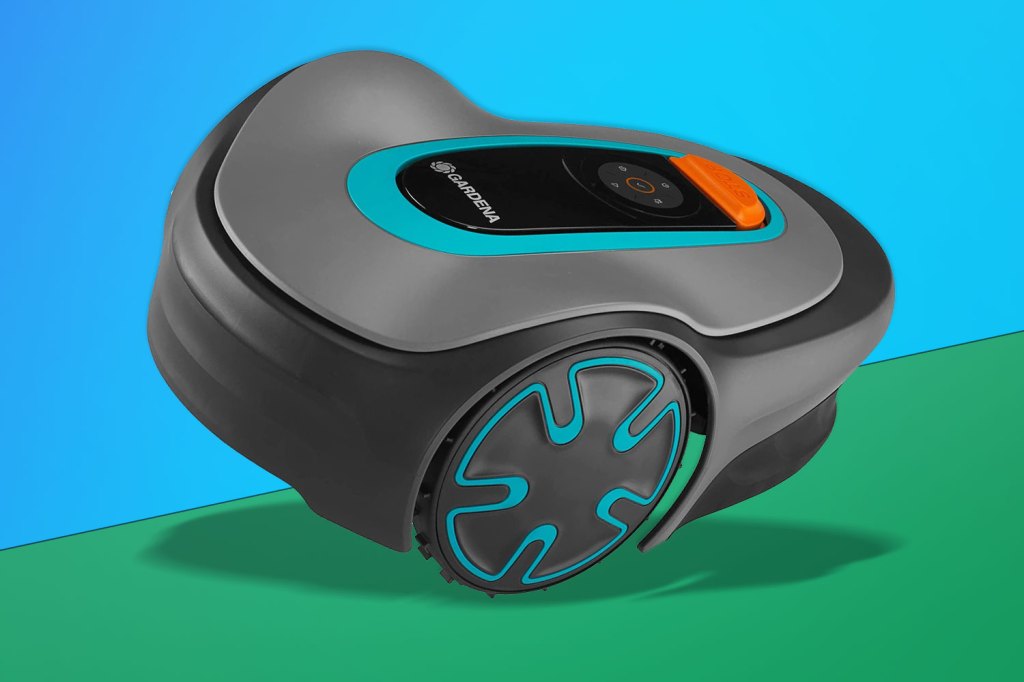 11. Gardena Silenio Minimo 250
The Sileno prides itself on being the quietest mower in its class, with a noise level of just 57db(A), making it ideal for close-knit neighbourhoods. Able to operate in all weather and terrain, it can also be easily rinsed off with a hose for quick and easy cleaning. Although it relies on boundary wire, it still uses clever AI for accurate mobility, and offers some pretty appealing functionality at a reasonable mid-range price.
---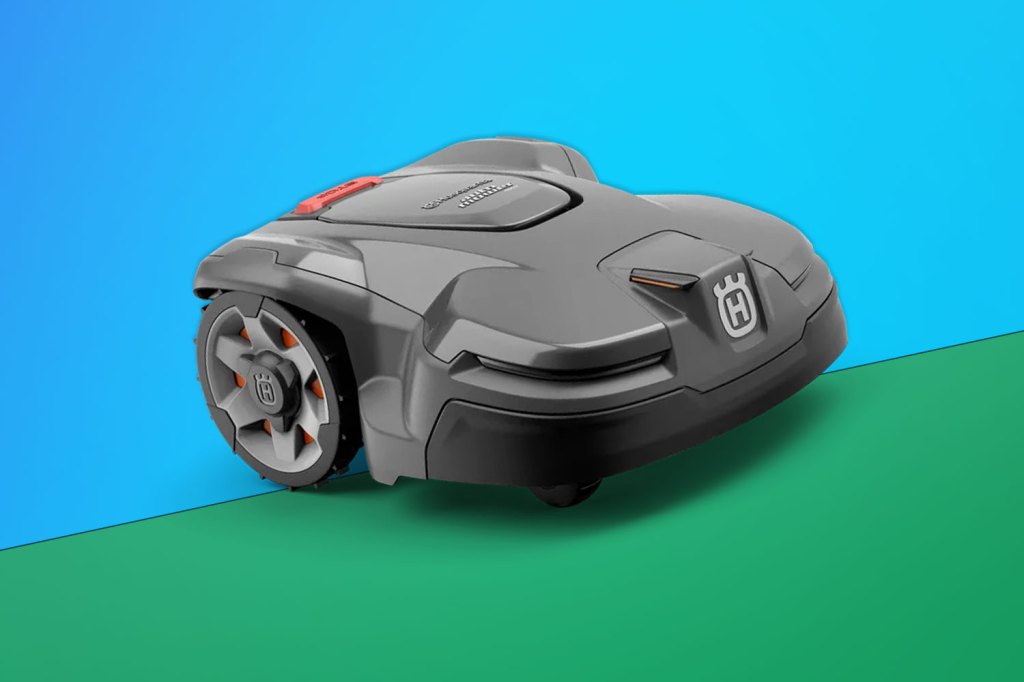 12. Husqvarna Automower 405X
The 405X is packed with features, including the ability to create temporary stay-out zones via an accompanying app. On-board GPS creates a map and registers parts of your lawn it's already covered, letting it create a more efficient mowing pattern. With a weather timer, smart home integration, GPS theft protection, and more, it's a premium choice for those with lawns up to 600m².
How to buy the best robot lawn mower
When purchasing a robot lawn mower, several key factors should guide your decision to ensure you select the best model for your yard or garden.
First and foremost, you'll want to consider the size and terrain of your lawn. Different models come with varying cutting widths and coverage capacities. It's crucial to assess whether your lawn is flat or has slopes, as some robot mowers are better equipped to handle uneven landscapes.
The size of your lawn will also determine what battery life you'll need the robot lawn mower to have. Make sure the robot mower's battery life is sufficient to cover your entire lawn in a single mowing session.
Secondly, pay attention to the cutting height and cutting options provided by the robot mower. You'll want to look for models that offer adjustable cutting heights to match your preferences. Some mowers even feature multiple cutting modes like mulching or side discharge, providing additional versatility when mowing.
The cutting system and blades of the mower should not be overlooked. Most robot lawnmowers use rotating blades underneath – it's a good idea to look at the cost of replacements as these can often get damaged.
The navigation system and sensors are critical parts of a robot mower, and this has seen a massive change in recent years. Older robot lawnmowers use boundary wires, which you'll need to place around the edge of your lawn. The robot will then bounce around inside the boundary wire. Newer models now feature GPS and other sensors, which makes the setup and obstacle avoidance much easier.
These more modern robot mowers will also often come with smart features, such as smartphone connectivity. Like the best robot vacuums, this enables you to schedule mowing sessions, monitor progress remotely, and make adjustments as needed.
If you plan you leave your mower outside rain or shine, you'll have to look out for a model with weather resistance. This allows the robot mower to withstand various weather conditions, including rain and UV exposure.
You'll be happy to know that robot lawnmowers are typically quieter than their traditional counterparts. This is important because your robot mower will be working a lot more regularly than a traditional mower. But, while the noise levels are generally quieter, the levels can still vary, so if you don't want to annoy your neighbours, look for models with lower decibel (dB) ratings.
Lastly (although by no means least), if you're worried about safety, most mowers have tilt sensors that halt blade rotation if the mower is lifted. You can also look for more advanced safety features, such as collision sensors to prevent accidents with obstacles.