29 best Amazon Echo tips, tricks and secret features
All of the right things to say to your new chatty speaker...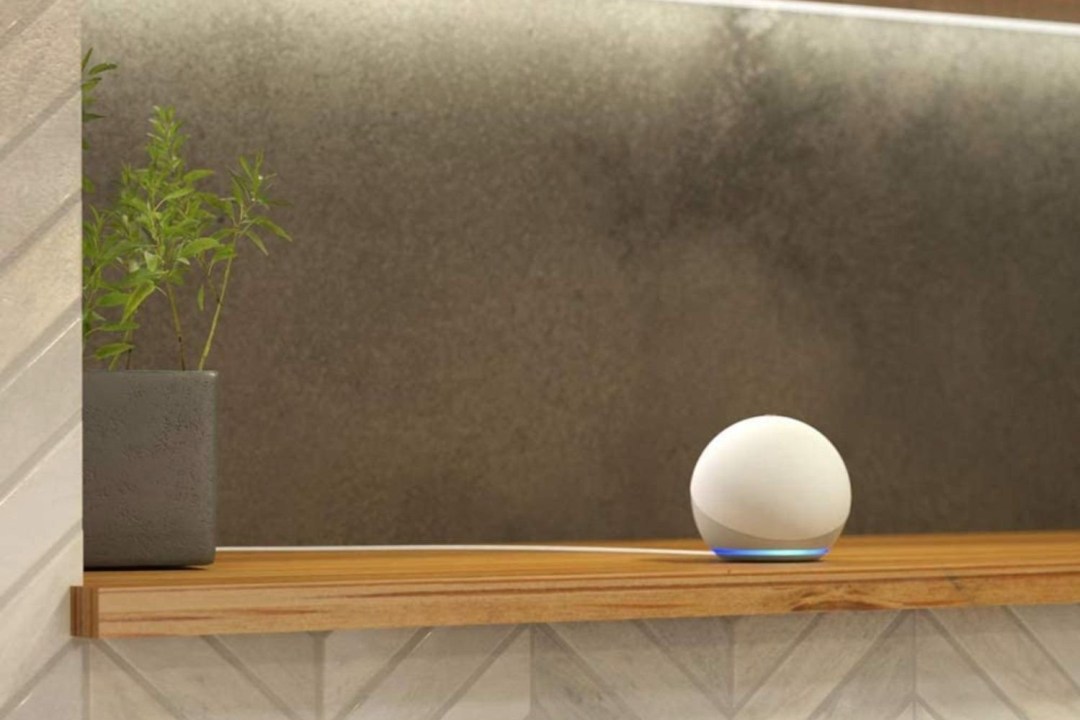 Talking to gadgets feels a bit unnatural when you've spent years conversing in the universal language of touchscreen.
So acquainting yourself with an Amazon Echo can feel like a riddle, wrapped up in an enigma, roll up inside… a tech-packed tube.
But Amazon's pioneering, voice-assistant-packing speaker can really help you do a lot around the home, whether it's playing media, taking lists, answering questions, or controlling your ever-growing assortment of connected devices.
It's not always obvious how deep the well of features go, so choose your level (beginner, intermediate, master) and prepare to become fluent in Echonese.
1) Install the phone app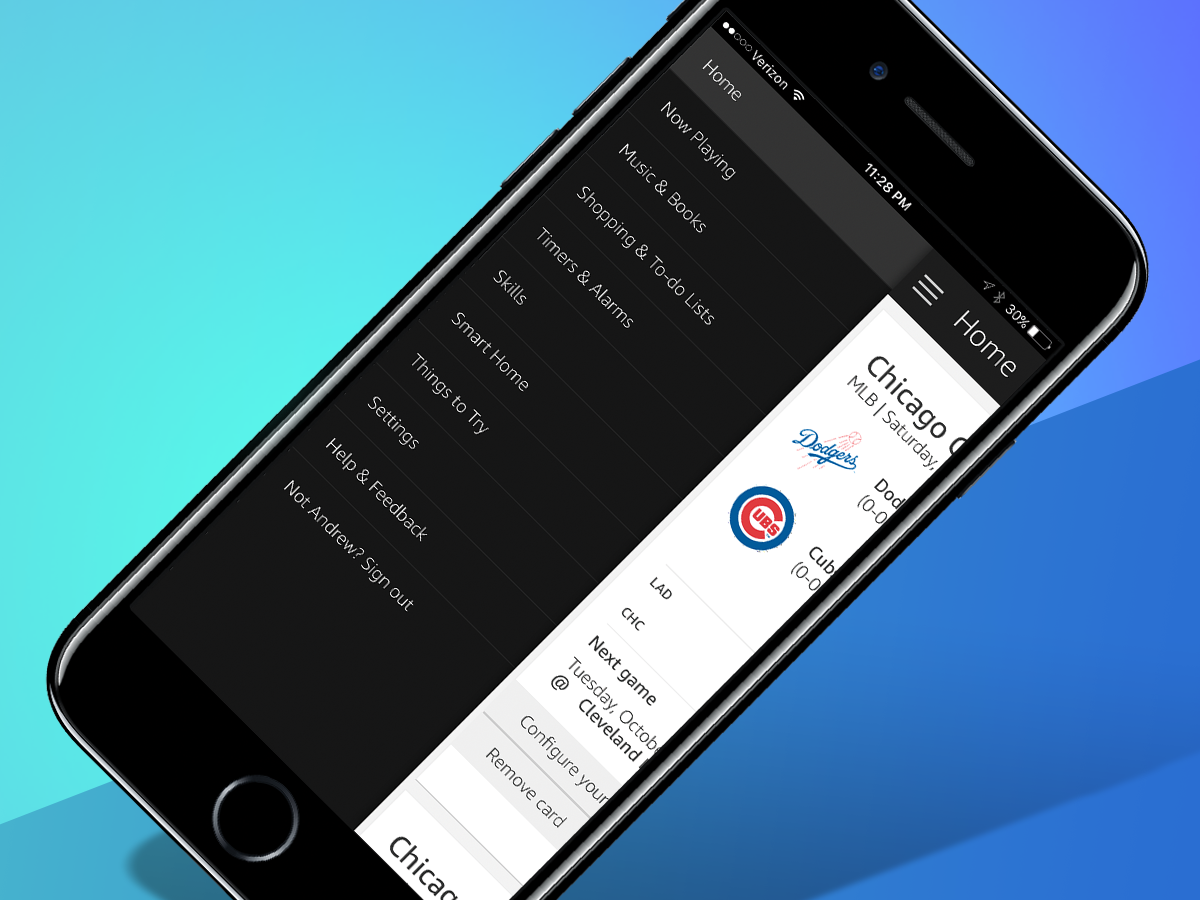 This seems counterintuitive, right? Alexa is a voice assistant, and a fairly adept one at that, but many of her most useful features must be activated or selected from within the Alexa smartphone companion app. Trying to talk Alexa through inputting your Spotify password isn't much fun, so it's worth pulling your phone out for a moment.
The app is primarily used for setup and activation purposes: you don't need to reach for your phone each time you want to use the same function after that. It's available on Android, iOS, and yes, even Amazon's ill-fated Fire Phone.
2) Plug in the tunes
The Echo is best enjoyed by Amazon Prime subscribers, as it lets you tap into some extra features and functionality. One of those is Amazon's own Prime Music library, which has a few million tracks to play via voice commands.
But it doesn't have everything, and besides, there's a good chance that you're already paying for a Spotify account – so be sure to point Alexa in that direction instead.
You can add your account credentials via the app, and then when asking for an artist, track, or genre, be sure to add "on Spotify" at the end of your request. Or just make Spotify your default service in the settings and lose the extra couple of words.
3) Consume, consume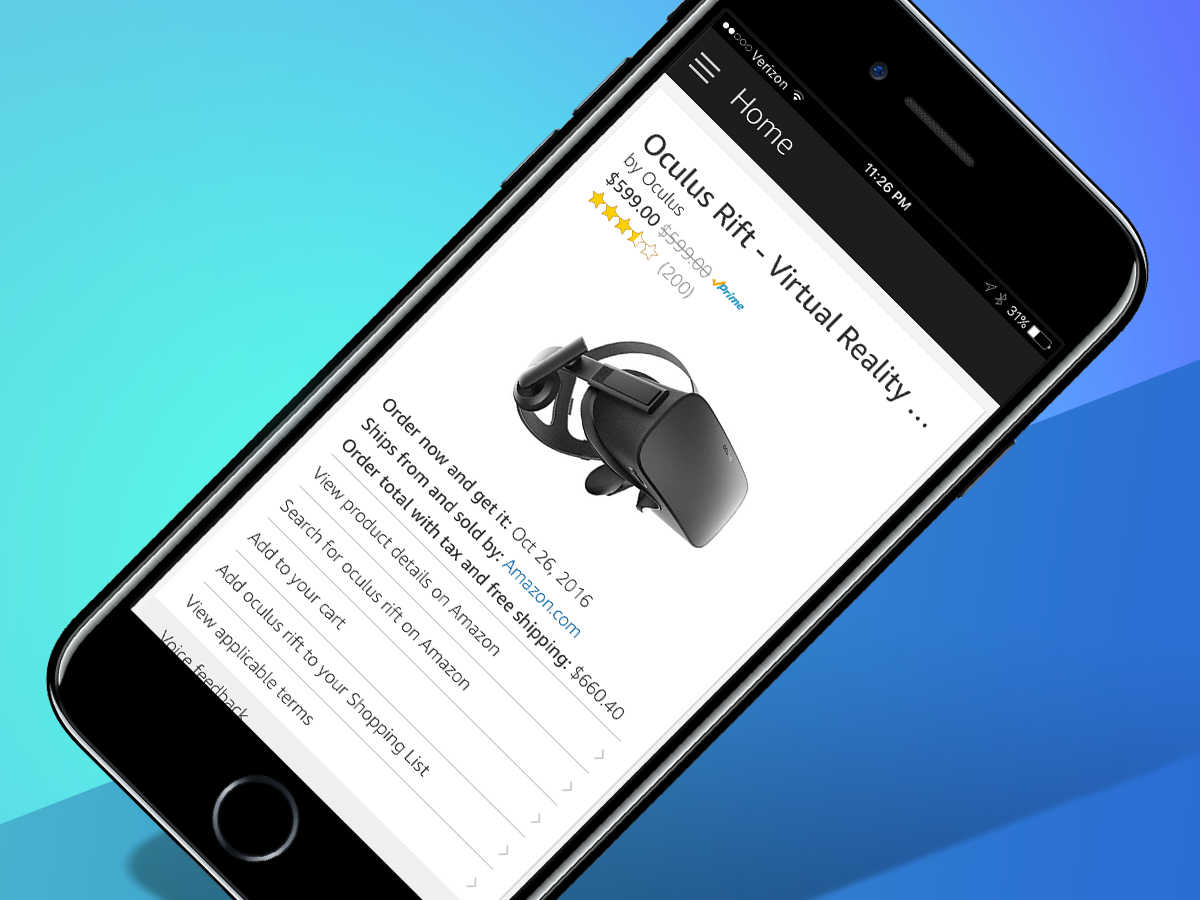 Just like your dogs love of a good stroke, your Amazon Echo is happiest when you're using it to order things. This process is disturbingly easy for Prime subscribers. How easy? Just ask Alexa for something and she'll sell it to you without you ever looking at a screen.
If you suddenly have the urge to splurge, send Alexa searching for something: a video game, laundry detergent, furniture, or nearly anything else.
She'll read the description and price, and so long as it's Prime-shippable, you can have it charged to your card on file and sent your way. Not everything on the site can be ordered by voice (like clothes or jewellery), but a big chunk of it can be.
And if you're using a screen-enabled device like the Echo Show or Echo Spot, then you'll get a quick preview of what you're about to buy – a handy benefit, no doubt.
4) Prep a perfect meal
You might be tempted to put the Echo somewhere central in your flat, but it can be an incredible cooking ally for the kitchen.
Need measurement conversions, want to add items to a shopping list, or set a timer so your perfect meal doesn't get charred? Just ask Alexa. You can even get recipes from Jamie Oliver, in case you're short on ideas. Some recipe skills even display the ingredients on the Echo Show or Spot screens, which is handy.
And if all fails and you still manage to botch your best-laid plans, you can always get takeaway with Just Eat – "Alexa, ask Just Eat to re-order [favourite food here]" will bring your usual to your doorstep. And no, there's nothing at all worrying about the fact that you have a usual, nothing at all.
5) Invite everyone to the party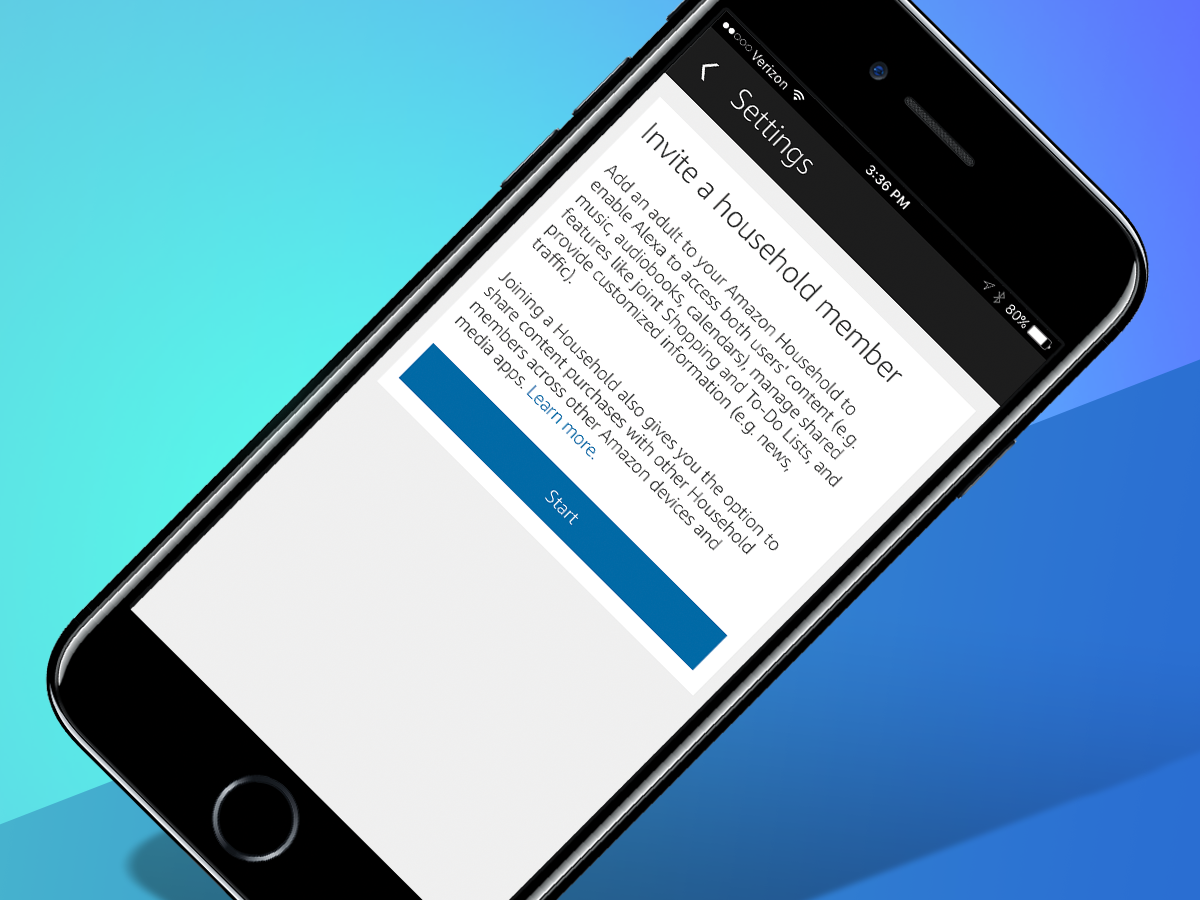 If you share a flat with friends or family who all have their own Amazon accounts, you don't need to fight over who controls the Echo: everyone can pair up their profiles so you can share media, lists, and other features with ease.
In the app's Settings or via echo.amazon.com, you can create a Household Profile for the Echo, allowing other users to login and add their account info to your Echo. And then during use, you can say, "Alexa, switch accounts" to bring someone else's music and preferences to the forefront.
6) Change your wake word
If you're unfortunate enough to already live with a real person called Alexa (it's nothing personal, we're sure she's lovely), or just prefer your tech to have a more formal name, consider changing your Echo's wake word.
In the Settings menu of the Alexa app choose your device then scroll down to choose 'Wake Word'. Originally, the alternatives were limited to "Amazon" or "Echo," but now you can also choose "Computer" – in case you happen to have a Trekkie in your home.
7) Give it a fresh face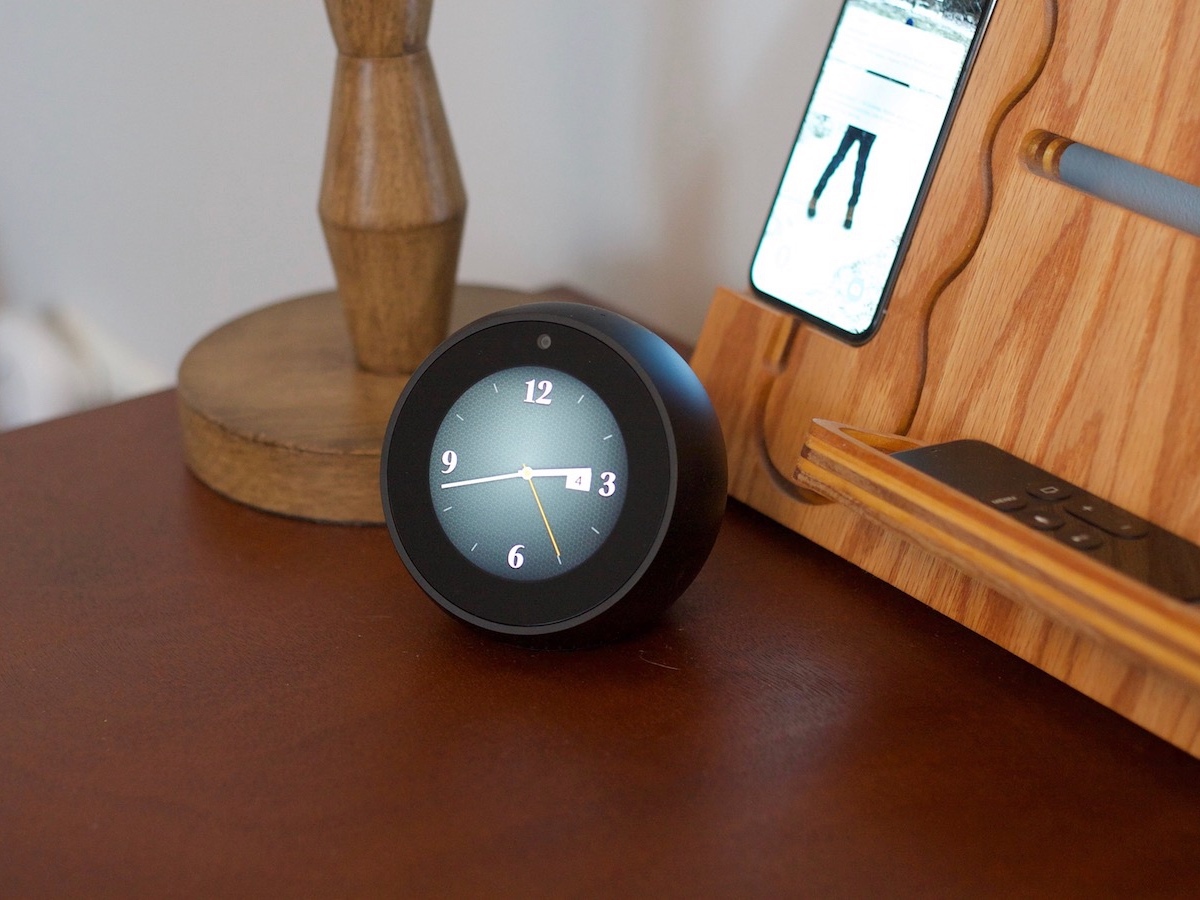 Got an Echo Spot or an Echo Show? If so, then you don't always have to look at the same clock face or backdrop all the time.
With the alarm clock-like Echo Spot, you can choose from several different face options from the settings menu, with both digital and analog variants in play. Furthermore, you can set a custom backdrop using the Alexa app, in case you want to plaster your kids or a favourite vacation spot on your bedside companion.
The larger Echo Show doesn't have the same kind of selection of clocks, but at least you can still drop in a preferred photo or image as your wallpaper using the Alexa app.
8) Pop quiz
Alexa might be great at serving you helpful info, but she's also a big film and TV nerd – or, at least, her programmers are. That's because she's been built to understand and respond to a surprisingly large number of pop culture quotes and phrases, and she'll toss an appropriate reply right back at you.
Ask Alexa about the "Prime Directive" or "What's the first rule of Fight Club?" and you'll hear exactly what you want. Tell Alexa that "Winter is coming," meanwhile, and you'll get a random Game of Thrones quote. And for the paranoid users out there, yes, Alexa will tell you about Skynet.
In fact, there's a rather large list of things you should try asking Alexa about – here are some of our favourite nerdy Easter eggs.
9) Game on!
Play games without a screen? Granted, the Echo's games aren't exactly a match for Titanfall 2, but there are some worth tinkering with if your cat has decided to knock that pesky, human-distracting TV off its stand.
Go to the app's menu and in the Skills section head to 'Games, Trivia and Accessories'. In the UK, most of the games are of the quiz variety, but there's more choice in the US: start with the strange experience of playing Tic Tac Toe (a.k.a 'Noughts and Crosses') against a robo-speaker, before moving onto Akinator, in which Alexa will try to guess the character you're thinking of by asking a series of questions.
But the most impressive game so far is surely The Wayne Investigation: it's a Batman-centric adventure that lets you make small decisions along the way.
10) Get custom news
Just got home with the shopping and need a quick hit of the news (and your fantasy league team's fortunes)? Set up the Echo's 'Flash Briefing' and 'Sports Update' functions, which you can find in the app's Settings menu.
With Flash Briefing, you can add any number of news sources (including The Guardian, Sky Sports and various Beeb channels), then get your Echo to read out the latest news just by saying, "Alexa, what's my Flash Briefing?" or even "What's new?". The Flash Briefings are even better on the Echo Spot or Show, thanks to the addition of a video component.
And with Sports Update, you can add your favourite teams and get a rundown of the latest scores.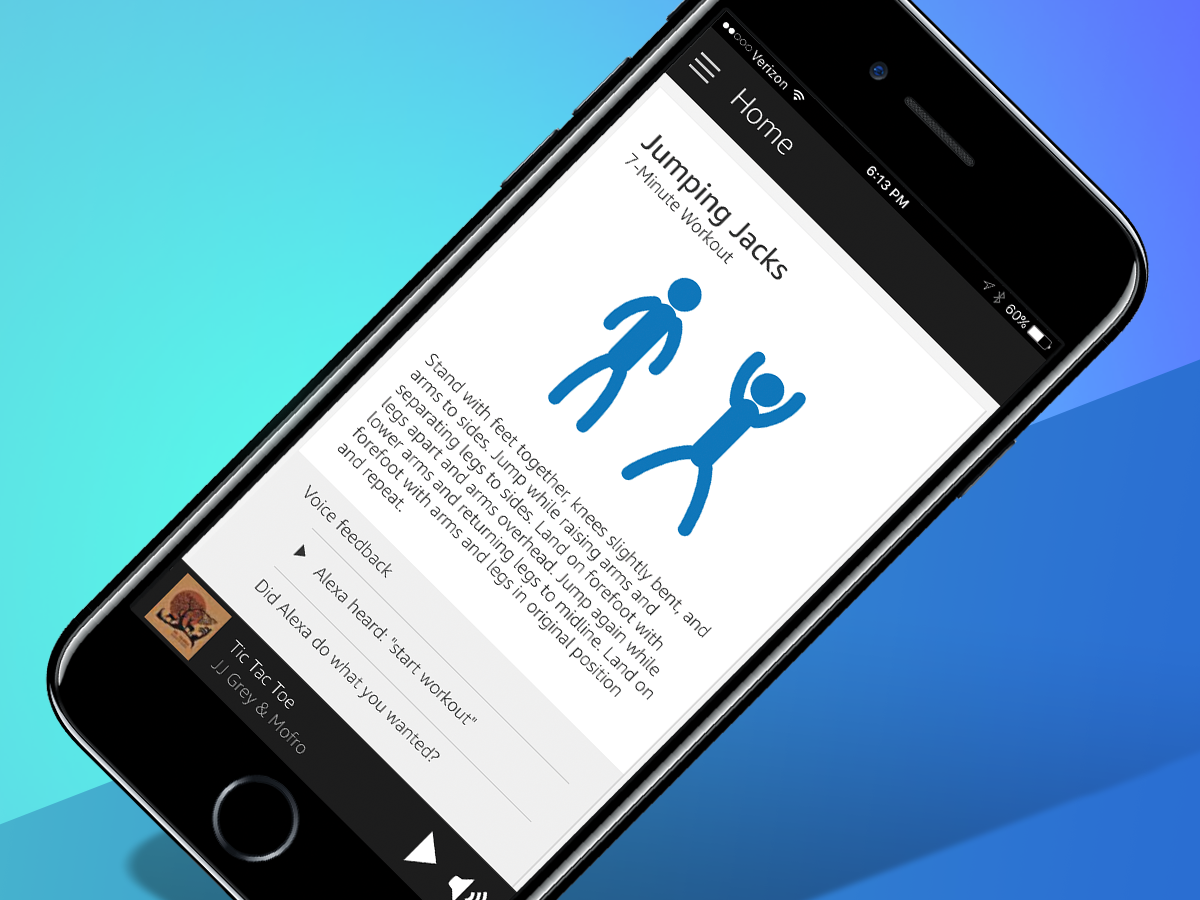 11) Get fit!
We understand: it's hard to squeeze in a workout when there's PlayerUnknown's Battlegrounds to play, Discover Weekly playlists to listen to, and unwatched Netflix shows piling up in the sink. But Alexa can alleviate your guilt – the 7-Minute Workout is one of the most popular Echo skills, and it runs you through a quick routine of simple exercises like jumping jacks and wall sits.
It's not the most comprehensive workout around, but it's better than nothing, right? The latest version adds images to the app, in case you're unclear on how each exercise works, and can track your total number of workouts.
12) Learn to make drinks
Want to spice up your next party? If you've already shown off your Echo's hilarious array of Easter eggs to your guests, it's time to ask it to help you mix some drinks. Enable 'The Bartender' from the skills store and start mixing.
You can ask it to tell you how to make a specific drink, like an Old Fashioned or a Dry Martini, or mention the ingredients you have handy to get a suggestion. After that's gone horribly wrong, return to making your tried and tested bowl of punch.
13) Read… er, listen to more books
Yes, listening to audiobooks does count as reading and, yes, the Echo is a suprisingly good way to catch up on that sci-fi epic that's too big to take on the train. Integration with both Audible and Kindle Unlimited means you've effectively added a library to your house.
Your Audible account will be automatically linked to your Echo. From there, it's just of a case of feeding it voice commands: "Alex, play the book [title]" will start it, while "Alexa, go back" will rewind one paragraph. You can also navigate using chapters by asking Alexa to go to a chapter number, or just "Alexa, next chapter" if it's droning on a bit.
You can also set a sleep timer ("Alexa, set a sleep timer for x minutes") if you want a bedtime story at night. Need some recommendations? Check out our some of our favourite audiobooks.
14) Dial up with Alexa
Did you know that you can now place calls with your Echo? It's true, although in the UK you can only connect to others using Amazon's own hardware or software. Your Echo can place calls to pals who also have an Echo in their home, or those who have the Alexa app on their smartphone. You can also send voice messages to other users.
Using the Echo Spot or Echo Show adds a nice video boost to the mix, as well, assuming you're talking to someone else with one of those screen-packing devices or someone using the app.
Whether via video or audio, you'll need to download the Alexa app to get set up and then verify your account using your phone number.
15) Drop in on a loved one
One of the more unique – and potentially unnerving – features of the screen-centric Echo Spot and Echo Show devices is the "Drop In" feature. Essentially, it's a version of video calling that lets you connect automatically with loved ones without them having to manually take your call.
What's the point? Well, you can Drop In on an Echo device in another room to see how your kids are doing, or call to check in on an elderly family member, and they won't have to accept your call to make the connection. You might be fearful that someone's going to get a glimpse of you walking around half-naked, but you can choose which friends have Drop In access from the Alexa app. (And then use a little tact around your Echo, we suppose…)
Drop In also now works with the audio-only Echo devices, allowing trusted contacts to connect automatically with ease.
16) Let her learn your language
Is Alexa missing a few too many of your voice commands and queries? She might be having trouble understanding your particular accent or dialect, but there's something you can do to help: undergo Voice Training via the smartphone app.
It's found under settings, and each Voice Training session gives you a series of 25 commands to read out. You'll ask her to read certain Wikipedia topics, play various songs, add reminders, and more, but instead of actually following through, she'll just learn how you say various words and phrases. All of that is banked for later, and each set gives you new lines to read.
17) Confirm or deny
It's a seemingly small thing, but if Alexa isn't following through on your requests and Voice Training isn't helping, you can affirm or reject her responses via the smartphone app.
Every single time you engage Alexa with your voice, whether it's to play a song or order an item from Amazon, the heard request and Alexa's subsequent action will appear in the Alexa companion app. You can hit "Yes" or "No" when the app asks if Alexa did what you wanted, and every bit hopefully helps Amazon fine-tune the A.I.
18) Ask about new skills
Alexa is learning new things all the time, and has access to thousands of different skills – but you might not know about the latest and greatest unless you ask her.
Every so often, be sure to ask, "Alexa, what new features do you have?" She'll briefly describe the newest addition to her repertoire, which might give you a heads-up on some helpful new feature or amusing diversion to boost your experience. You can also find new skills from the Alexa app, under "Things to Try."
19) Stop repeating yourself
Issuing multiple commands to your Echo in a row quickly becomes a chore, but if you activate Follow-Up mode Alexa will keep listening for a bit after completing each one, so you can ask her to do multiple things without having to repeat the wake word all the time.
Head to the All Devices menu in the Alexa app, choose the one you want to turn it on for and just select Follow-Up mode from the list of options. That means you can activate it for the Echo devices you use most often, and leave it turned off for the rest.
20) Whisper it
The best thing about Alexa is that she's always on hand to help you out – even at 4am when you've been lying awake trying to work out how old Garth Crooks is. The only problem is, her normal volume is often loud enough to wake up the whole neighbourhood.
There's a simple solution to this. In the Alexa Voice Responses section of the Account Settings menu, activate Whisper Mode, or just ask Alexa to do it for you. Now, whenever you whisper a question or request to any of your Echos, Alexa will whisper the answer back to you. The only snag is, the noise it makes to indicate it's listening is still just as loud.
21) Keep things brief
No, nothing to do with Alexa's pants you filthy devil, Brief Mode cuts down on the amount of backchat you get from your Echo devices. Instead of responding to every request you make, some will just illicit an unobtrusive notification tone to signal that they've been carried out – like when you ask her to switch on a lamp. Much better than Alexa responding with "OK" to every little thing like some sort of subservient lapdog.
You'll find Brief Mode in the Alexa Voice Responses menu, which you get to via Account Settings, or just by asking any of your Echo devices to switch it on.
22) Connect everything
The Echo can serve as the central hub to your connected home, allowing you to link in numerous devices and control them with your voice – and we're talking about everything from smart thermostats and lights to fans, locks, coffee machines, and more.
Amazon supports an array of brands, including Nest, Philips Hue, WeMo, SmartThings, Netatmo, Hive and plenty more, and you can add your devices via the Alexa app. Add the skill for your device's brand and then scan for the device – you should be able to voice control some of its features via the Echo.
23) Command and control
What's especially helpful is how granular the controls can be – these devices may never seem smarter than when they're under Echo's command. You can set the temperature of a certain room with the right setup, for example, or dim the lights in only one area of the home.
Sure, you can do all of this stuff with the device or its app, since all of the functionality is already baked into each device. But the ability to just speak out a command from anywhere within earshot of the Echo makes you feel like a master of the universe.
24) Make a scene
If you do have Philips Hue connected lights, the Echo makes it easy to get the exact lighting scenario whenever and wherever you'd like, thanks to controllable scenes.
Configure a scene within the Hue app, setting which lights are used, as well as the colour, brightness, and timing, and then save it. You can call it up with the Echo to shift the mood and style of a space in a heartbeat. And now you can also change the colour of individual lights without needing a separate IFTTT applet to enable that ability.
25) Go multiroom
If you've started a happy little Echo family with different speakers dotted around your gaff, grouping them is a good way of setting up an Alexa-powered multiroom speaker system.
Head to the Devices tab in the Alexa app, hit the + icon and choose Set Up Multi-Room Music. Then either choose one of the preselected groups or create new ones of your own, before telling it which of your Echo speakers live in each room. Devices can belong to multiple groups, and you can use the same groups to control all your smart kit too.
26) Create a home theatre
If you've got a recent Fire TV, TV Stick 4K or TV Cube, you can use certain Echo Speakers as wireless surround speakers, including the Echo Sub to add some proper low-end rumbles.
As long as everything is connected to the same network, tap the Devices icon in the Alexa app, hit the + symbol in the top corner and choose Set Up Audio System. Select Home Cinema from the menu, choose the Fire device you'll be streaming the movies with and then select the Echo speakers you want to use. We'd recommend using something beefy like an Echo Studio, but it will actually work with the new Echo Dot. Can't see that one keeping the neighbours up at night though.
Bonus! Level up with the best Alexa IFTTT recipes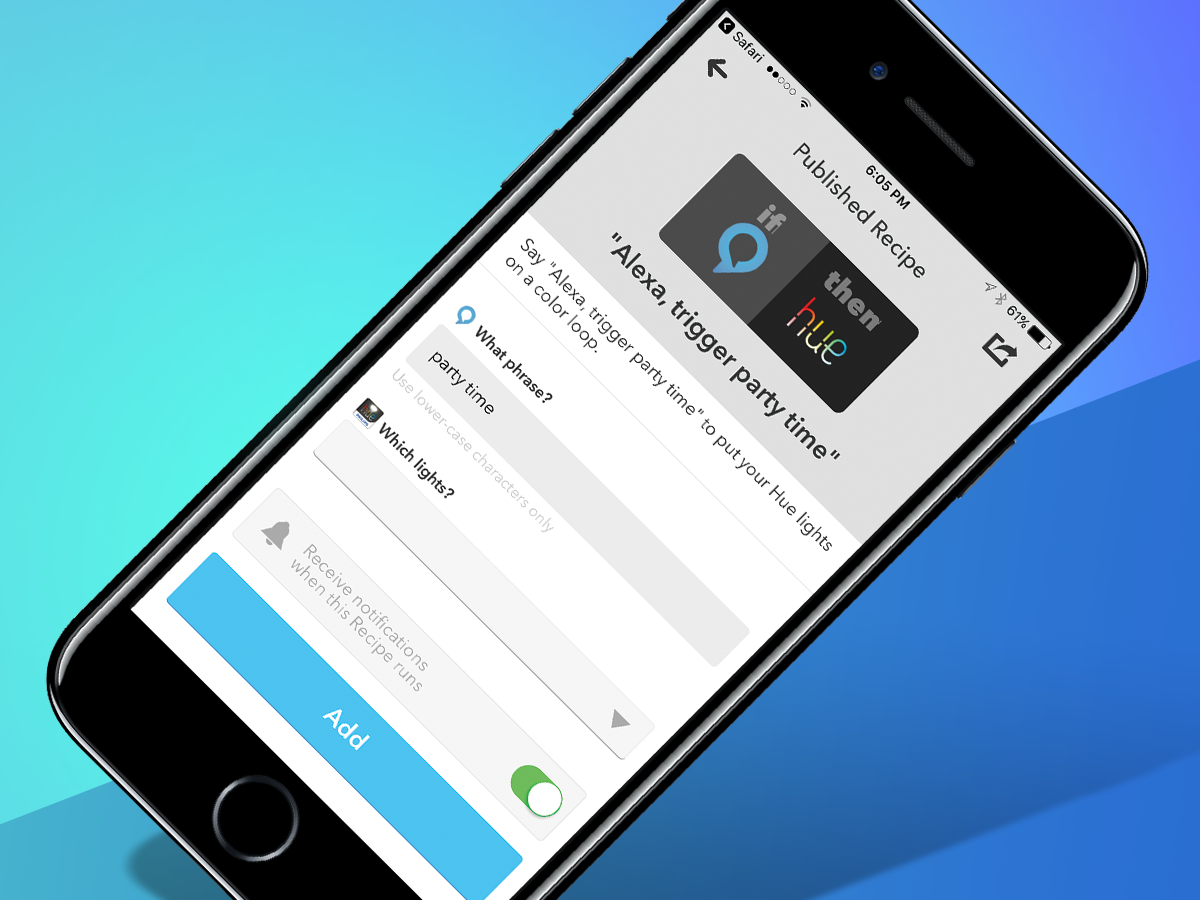 The Echo can do a lot of cool things, but for ones that it hasn't quite mastered you can turn to IFTTT. Essentially, IFTTT acts as the connective tissue between various connected services, allowing one device or platform to interact with another in surprising and unexpected ways.
Here are three that we're particularly fond of, although we've picked out a few more over here as well. And be sure to have a browse through IFTTT's Alexa channel for more inspiration – and if you get a bright idea, you can even try creating your own IFTTT applets.
Been keeping a list of everything you need to make one of those amazing, Echo-assisted meals? Well, if you're bolting to the store, you can just ask Alexa to send along your list via email. This IFTTT recipe automates the process and ensures the email ends up in the right place.
Other recipes are available to put your shopping or to-do lists into Evernote or iOS Reminders, for example, so you've got options.
We all misplace our phone, but if you don't have a mate nearby to call it, you might be fumbling around your flat for hours in search of the thing. Worry not: there's an IFTTT recipe designed to send a call to your phone whenever it's out of pocket.
It's the most popular Alexa recipe on IFTTT by far, so clearly a lot of people have experience with this situation, which is strangely reassuring.
You never know when it'll be time for an impromptu bash, and you don't want to be caught flat-footed. Be prepared with this recipe for Philips' Hue lights, allowing you to ask for "party time" and generate a loop of flashing colours from the connected lights.
Got a different kind of connected lights? Well, the beauty of IFTTT is that nearly any kind of combination is possible with enough tinkering. Just search IFTTT's hundreds of channels for your make of bulb.
More like this: Amazon gives its Echo range an unusual wake word