The 7 best Amazon Echo Show skills to see (and hear) right now
Want to put that screen to use? Here are some early picks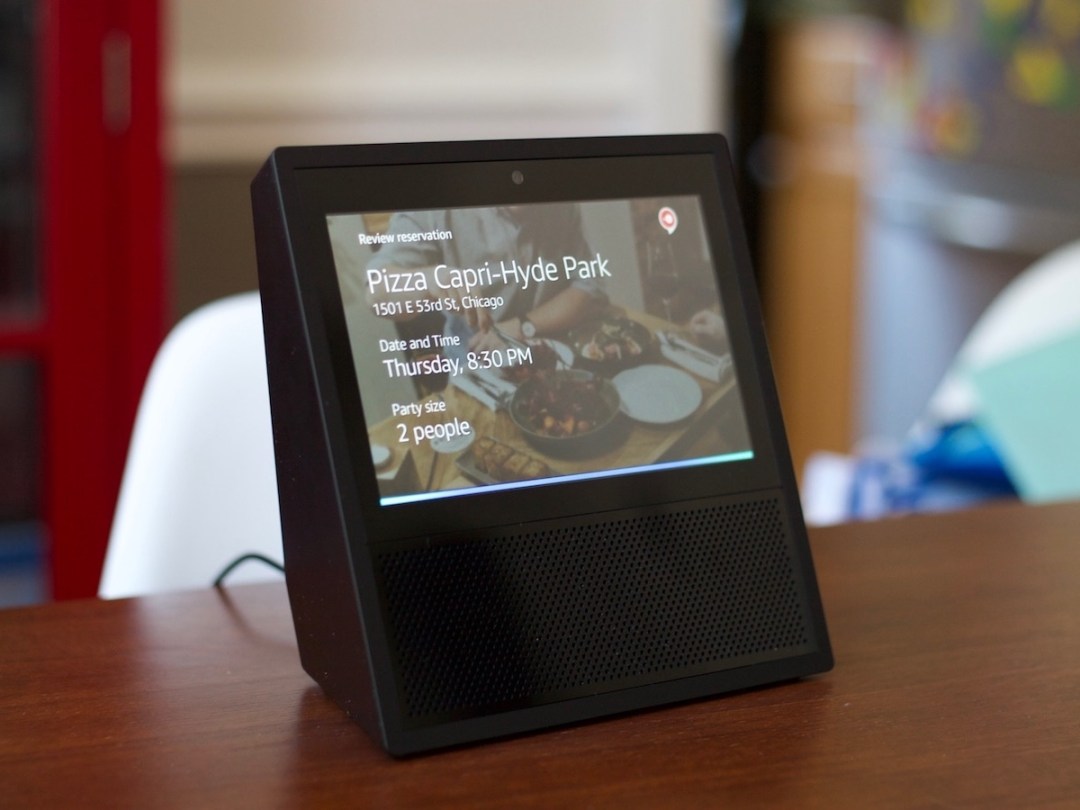 Amazon's new Echo Show pairs a screen with Alexa, its chatty voice assistant. But what exactly can you do with its fancy new display?
It's still early days, but developers are gradually adopting Alexa's new form and creating skills with some added visual trickery.
We've picked out seven skills that we're already using with the Echo Show in the US to give you a taste of what it can do. "Alexa, throw us the popcorn…"   
Fandango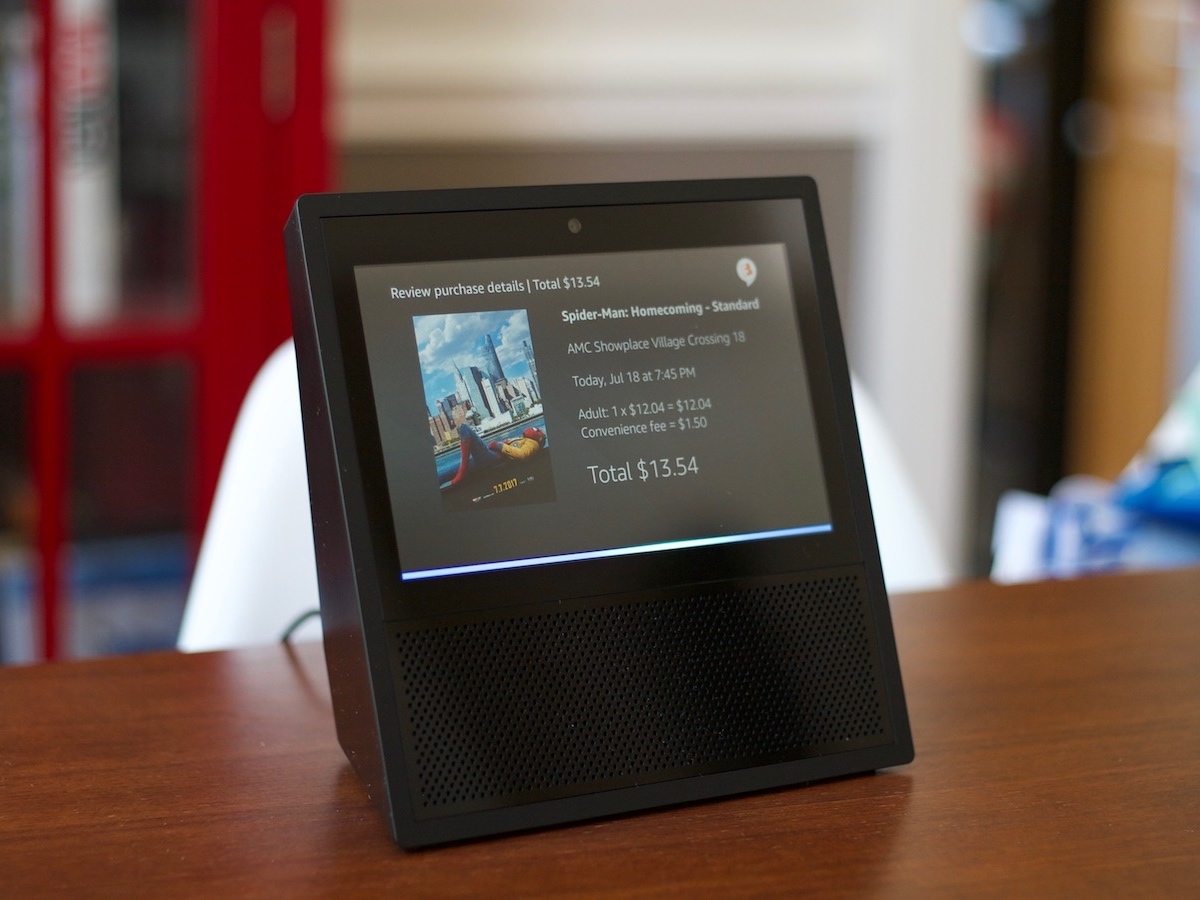 Alexa can already find you movie trailers with ease without enabling any extra skills, but if you actually want to go see the movie in question, you'll need a little bonus help grabbing a ticket. No worries: just enable the Fandango skill.
The movie-ticketing giant's Echo Show skill integrates with your Fandango account, letting you ask for a movie or theater location, pick a time, and buy tickets with ease. And since you have all the info on the screen in front of you, it's easy to make sure you didn't flub any details.
OpenTable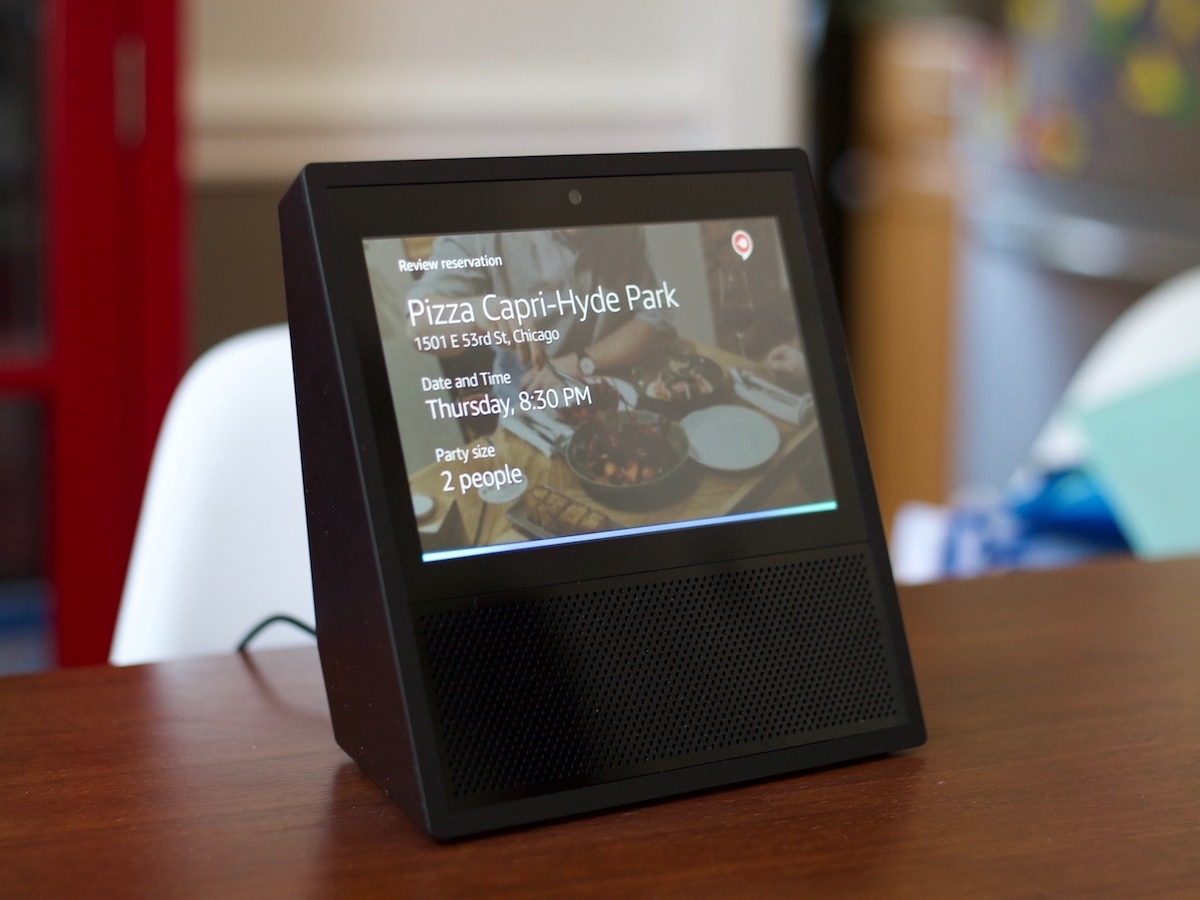 If you're planning a movie date, then you might also want to add dinner to the equation – and Alexa can help with that, as well. OpenTable is a popular reservation service that is probably connected to most of the restaurants in your area, and the Alexa skill makes it easy to tap into its system.
It's limited in scope for now, unfortunately: you can't browse around your location, although if you say "pizza," for example, you'll have some options to choose from. This skill lets you pick a place, choose your time and date, and confirm everything before you pin down the dinner date.
Food Network
On the other hand, if you'd rather just prepare a meal at home, the Echo Show has you covered. It's an ideal kitchen companion, and the Food Network skill is arguably the best at taking advantage of the display.
Sure, it can show you photos of possible dishes, and list off the ingredients and instructions for recipes – but it also mines a lot of video content from the TV channel's history, letting you get an ideal view of a dish's conception. Worst case scenario: at least you can see where you went wrong, should it not turn out not-so-delectable.
CNN Flash Briefing
Need a quick glimpse into what's happening in the world? We all have various smart devices, but the Echo Show gets you news in a way that works for its form factor and place in your home, thanks to video Flash Briefings from cable news giant, CNN.
The CNN Flash Briefing can be enabled and added to your personalised briefing, and when engaged, it gives you a 90-second rundown of the top five stories for the day. You'll get bits from U.S. and world politics, entertainment, and more – great for watching before work in the morning, or while digging through the fridge for dinner.
Jeopardy!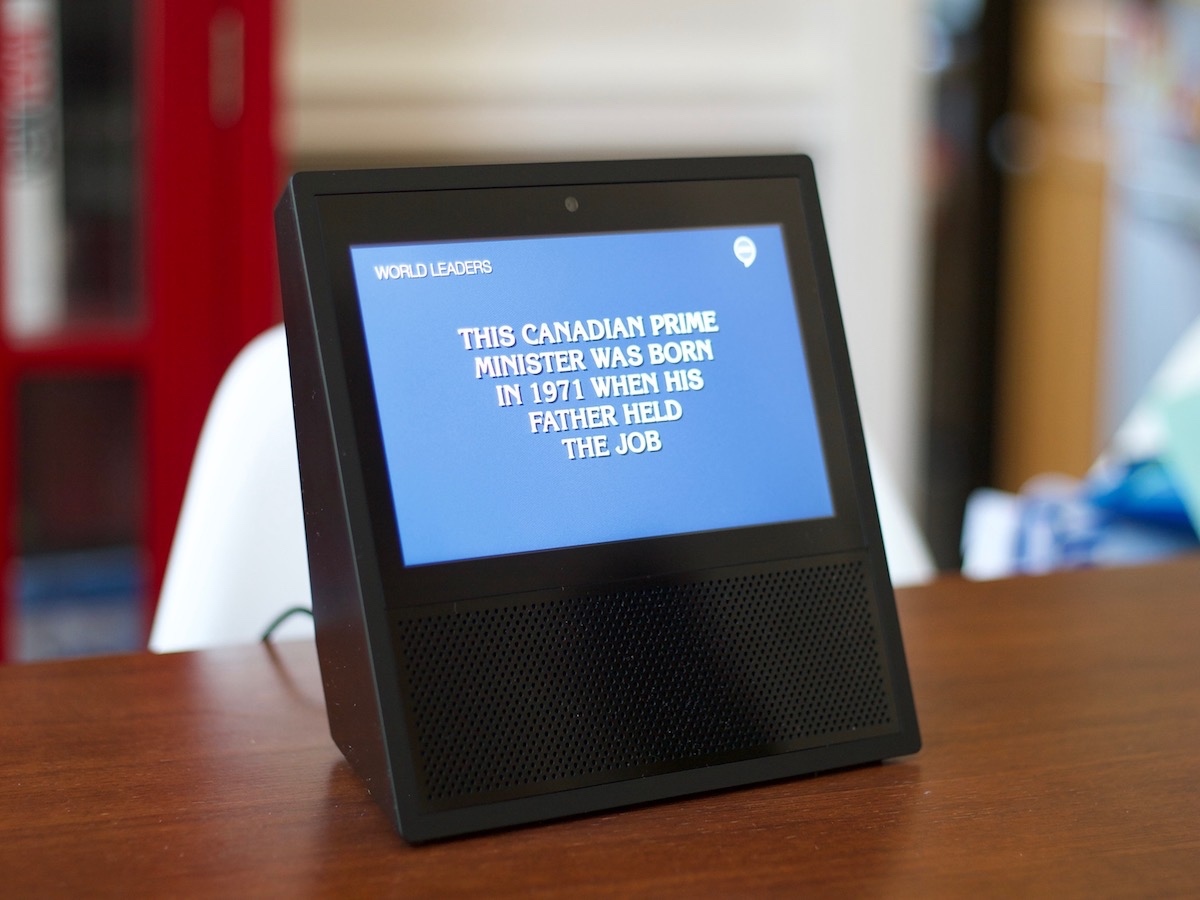 Now this is an excellent use of Alexa, and it feels extra authentic thanks to the screen of the Echo Show. Jeopardy! is based on the long-running TV game show of the very same name, and it lets you answer six trivia questions daily in a variety of topics.
It both looks and sounds the part, as host Alex Trebek reads the clue – which you can then respond to with the classic "answer in the form of a question." And the screen has the familiar white text on a blue backdrop, making it feel like you're onstage under the spotlights even when you're just lounging in your messy flat.
Enable the Jeopardy! skill here
Uber
The Uber skill is already one of our favourite Alexa abilities on the voice-only Echo devices, as you can summon a car to your flat without pulling your phone out of your pocket. And the Echo Show version adds some nice graphics to the still-useful spoken functionality.
With the options shown on screen, now you can visually compare the types of car services on offer, as well as the prices, and have at-a-glance confirmation of what you're requesting. It's not any sort of critical upgrade, but it's nice to be able to see your impending trip details.
AllRecipes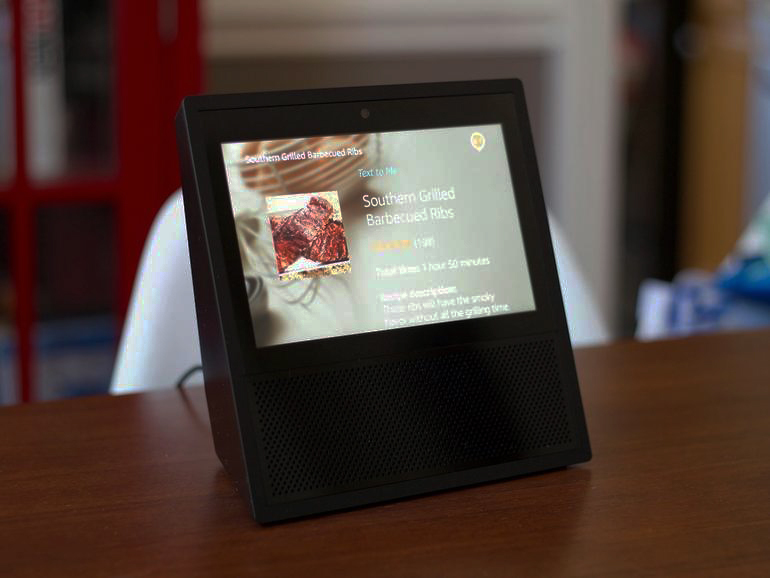 If you're keeping the Echo Show in your kitchen, then one recipes-related skill may not be enough to satisfy your culinary needs. That's especially true since the Echo Show can't fire up a web browser and pull down your favourite external recipes.
So if you need more options than Food Network provides, check out AllRecipes as well. It lacks video footage, unfortunately, but it still offers a broad compendium of different dishes, plus you can ask for ideas based on which items you already have. That's perfect for clearing your cupboard of nearly-expired ingredients.