Battle of the smart speakers – Apple HomePod versus the rest
We referee the almighty smart speaker tear-up...
There's one question that no A.I assistant can answer objectively and that's 'which smart speaker shall I buy'?'
This is partly because they're all supremely biased, but also because Apple has just made things really complicated by announcing its new HomePod.
Whereas the Google Home and Amazon Echo are broadly similar beasts, the $349 HomePod (due December 2017) is slightly different, focusing mainly on music playback, sounding amazing (well, according to Apple) and blasting a rather large hole in your bank balance.
Of course, Siri is still open to fielding obscure trivia questions and voice-controlling your smart home tech, so how does the strangely huggable HomePod compare to its more established rivals?
Naturally, Android fans are likely to be better off with the Home or Echo, thanks to the HomePod's focus on the new AirPlay 2. But there are some more subtle differences that could sway your decision too. Here are our early thoughts on 2017's smart speaker face-off…
Design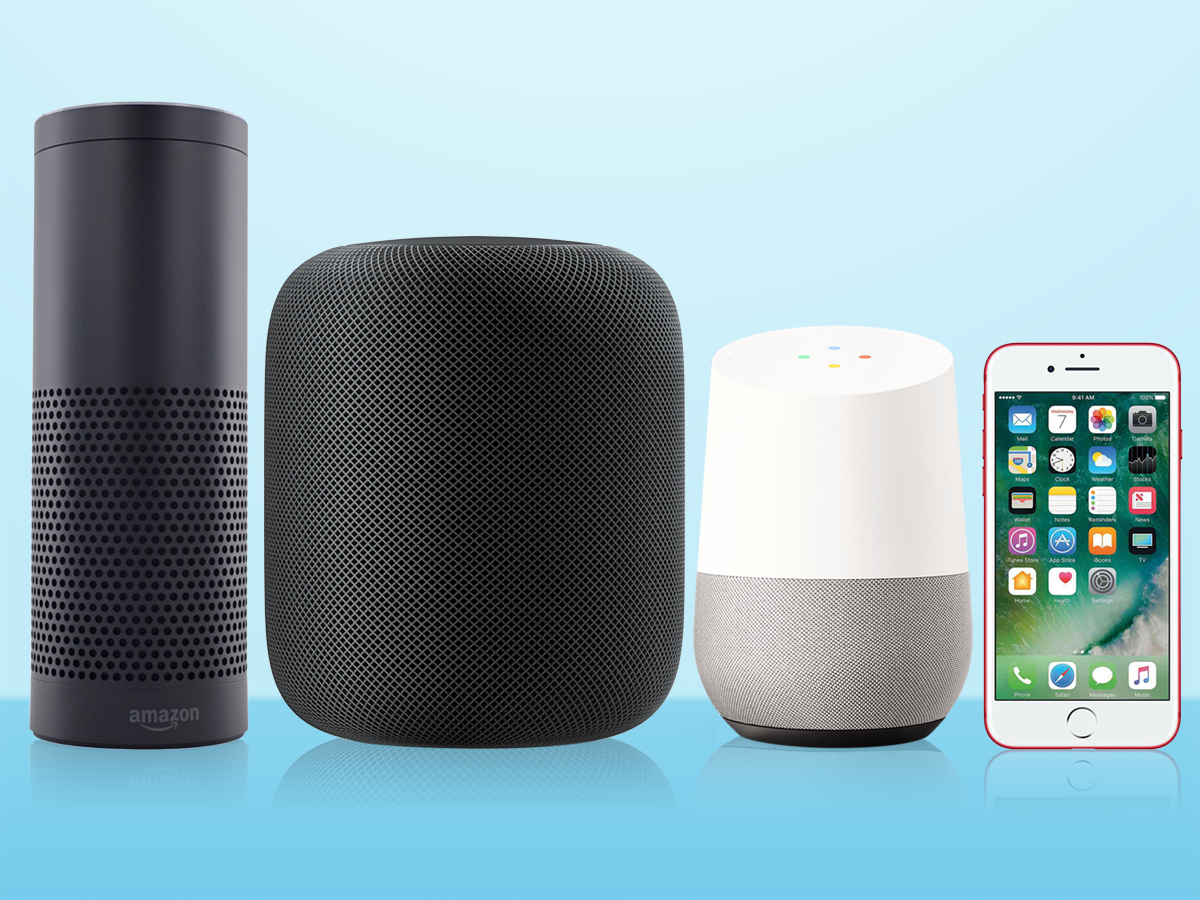 You wouldn't confuse these three speakers in a police line-up – each one carries the distinctive hallmarks of its parent company.
The HomePod (second from the left) is all Apple minimalism with its Libratone-esque mesh coat. Google's smaller and more colourful Home (third from the left) presents a friendly slanty face, even if the internet did unanimously brand it an air freshener. By comparison, the original Echo (first on the left) suddenly looks a bit angular and sinister. The forthcoming Echo Show does at least brighten things up with a screen.
As an object, we think the HomePod is the fairest of the smart speakers, though its size does come with some practical considerations. At 5.6in wide, it's a good couple of inches fatter than the Home and Echo, which means it won't necessarily perch discretely on a narrow shelf or bedside table. It's very much a music speaker first, so it'll be more difficult (and expensive) to get house-wide Siri smarts in every room.
Winner: Apple HomePod, even if it is less versatile than the Home and Echo family
Music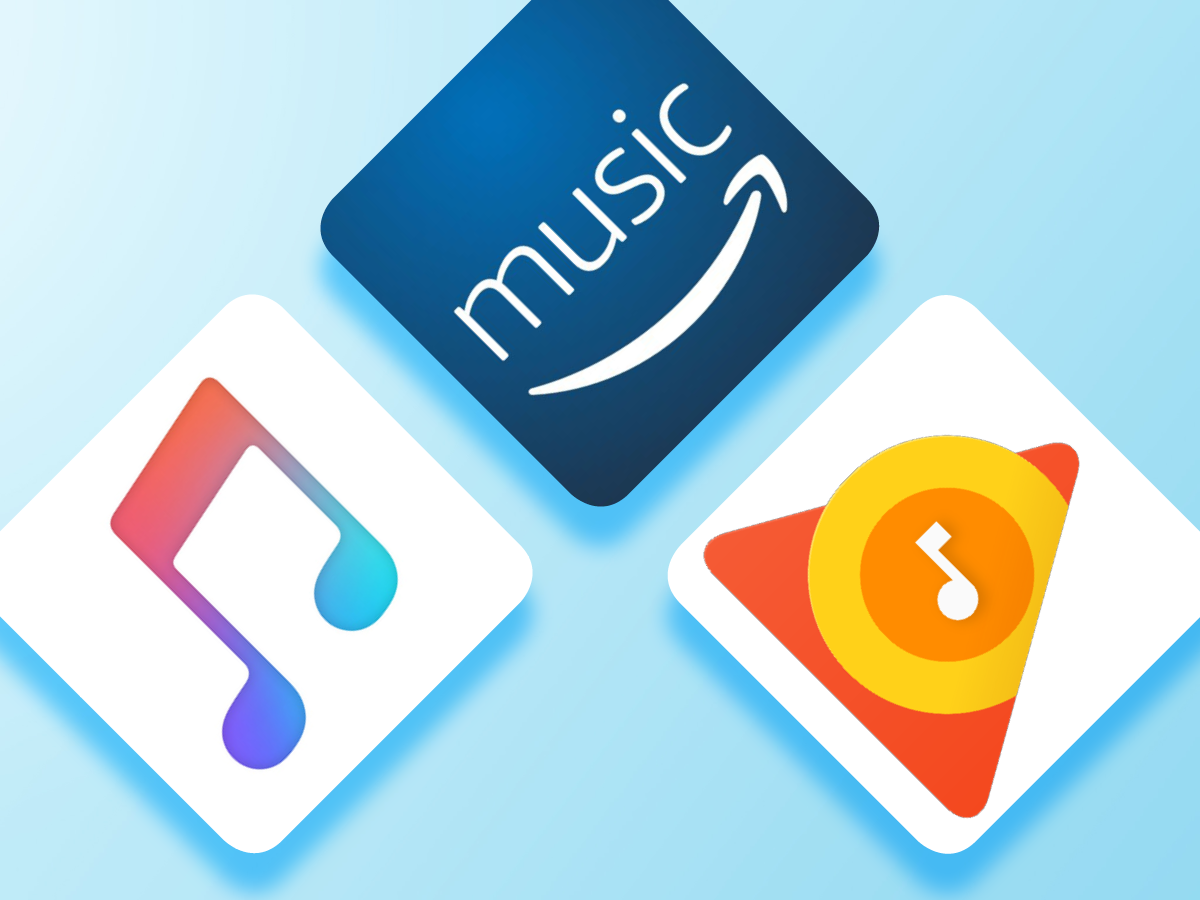 This is the battle that the HomePod has been built to win. Apple lost ground to Spotify in the early days of music streaming, and its home speaker is intended to be a booster rocket for Apple Music.
The HomePod's main weapon is sound quality. With a 4in subwoofer, seven tweeter array and some fancy real-time sound modelling, it certainly has the tools to trounce the Google Home and Amazon Echo family. Despite a slightly bass-heavy performance, our sister mag What Hi Fi? thought the HomePod edged the Sonos and outclassed the Echo in a side-by-side demo.
On the other hand, Google Home works with Chromecast-compatible speakers, while the Echos will soon work with Sonos speakers. So the question is whether you want one-speaker simplicity, or a more piecemeal, versatile setup.
Your choice also very much comes down to your streaming service of choice. The HomePod is built to play best with Apple Music, with Siri able to answer extra contextual questions like 'who's the drummer in this?" or "when was this recorded?" for Apple's service, along with logging your tastes across devices when you say "I like this song". It will technically work with Spotify over Airplay, but doesn't have Bluetooth or a line-in for hooking up to other sources.
While Spotify and Google Play Music are good at offering tailored musical recommendations, their voice control is more rudimentary. The Google Home lets you set either of those music services as your default, while the Echo lets you choose from Amazon Music and Spotify. But neither can quite give you the experience promised by the (pricey) combination of a HomePod and Apple Music subscription.
Winner: A draw, with the winner dependent on your preferred streaming service (and our final verdict on the HomePod's sound quality)
Smart home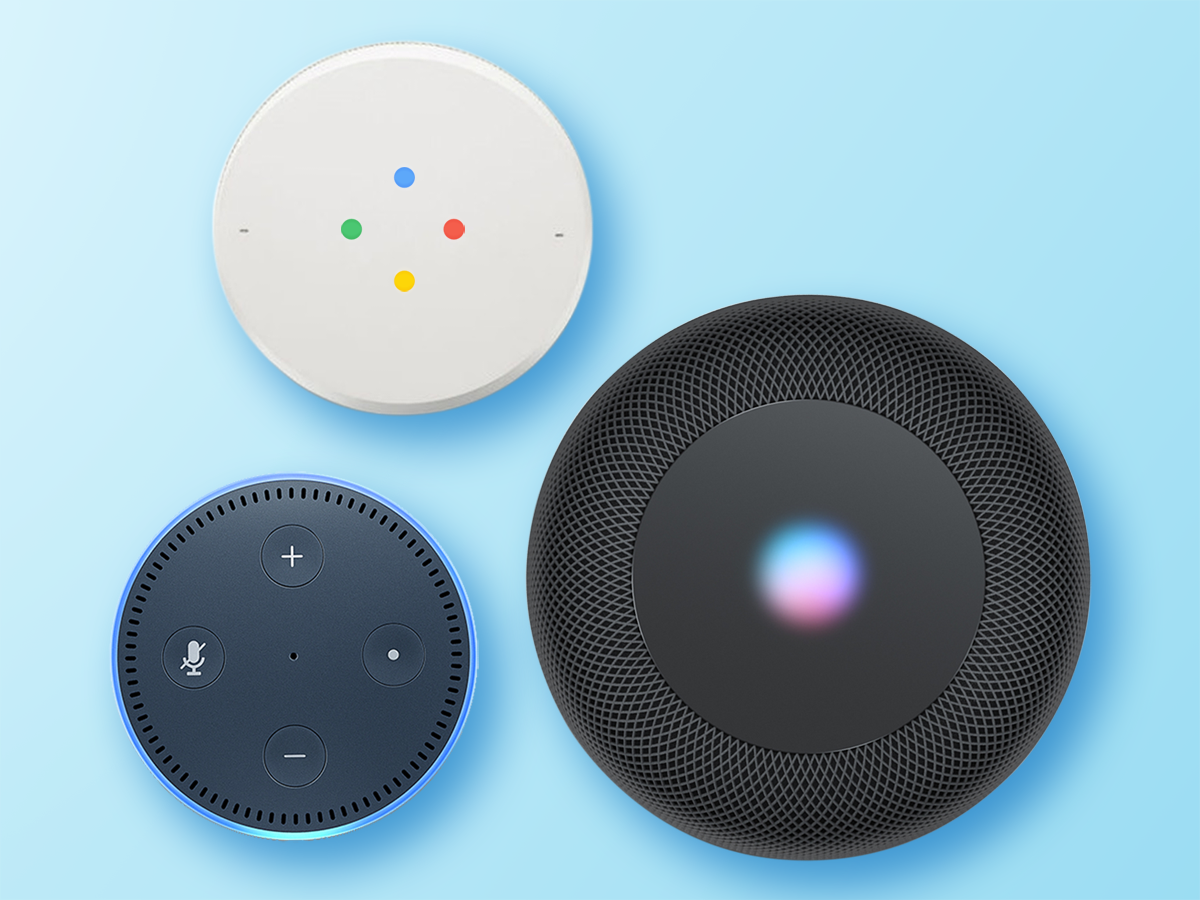 The HomePod's musical talents are a powerful jab, but the Google Home and Amazon Echo both have a stinging counter-punch in the form of smart home control.
Yes, the HomePod is a promising Apple HomeKit hub, letting you remotely control smart home tech outside your house without the need for an Apple TV. But HomeKit is also still miles behind the Amazon Echo and Google Home when it comes to the range of smart home gadgets it supports.
This is mainly because Apple requires HomeKit-compatible accessories to have a special Apple-approved chip, compared to its rivals' software-only approach that has seen them add bucketloads of 'skills' and services.
Google Home has really caught up with the Echo here in the last few months, adding Hive, SmartThings and Wink to its 30-strong roster of compatible smart home brands in the UK. It's a bit more customisable too, letting you group devices together into one command with 'shortcuts' (like HomeKit's scenes) and also give devices nicknames via the IFTTT Google Assistant channel.
But the Echo still has the edge in terms of the sheer number of devices it supports. There's also a huge bonus extra in the form of the £50 Echo Dot, which lets you spread smart home voice control around the house. Doing the same with Google Home or the HomePod will cost you a hell of a lot more.
Winner: Amazon Echo
Life organising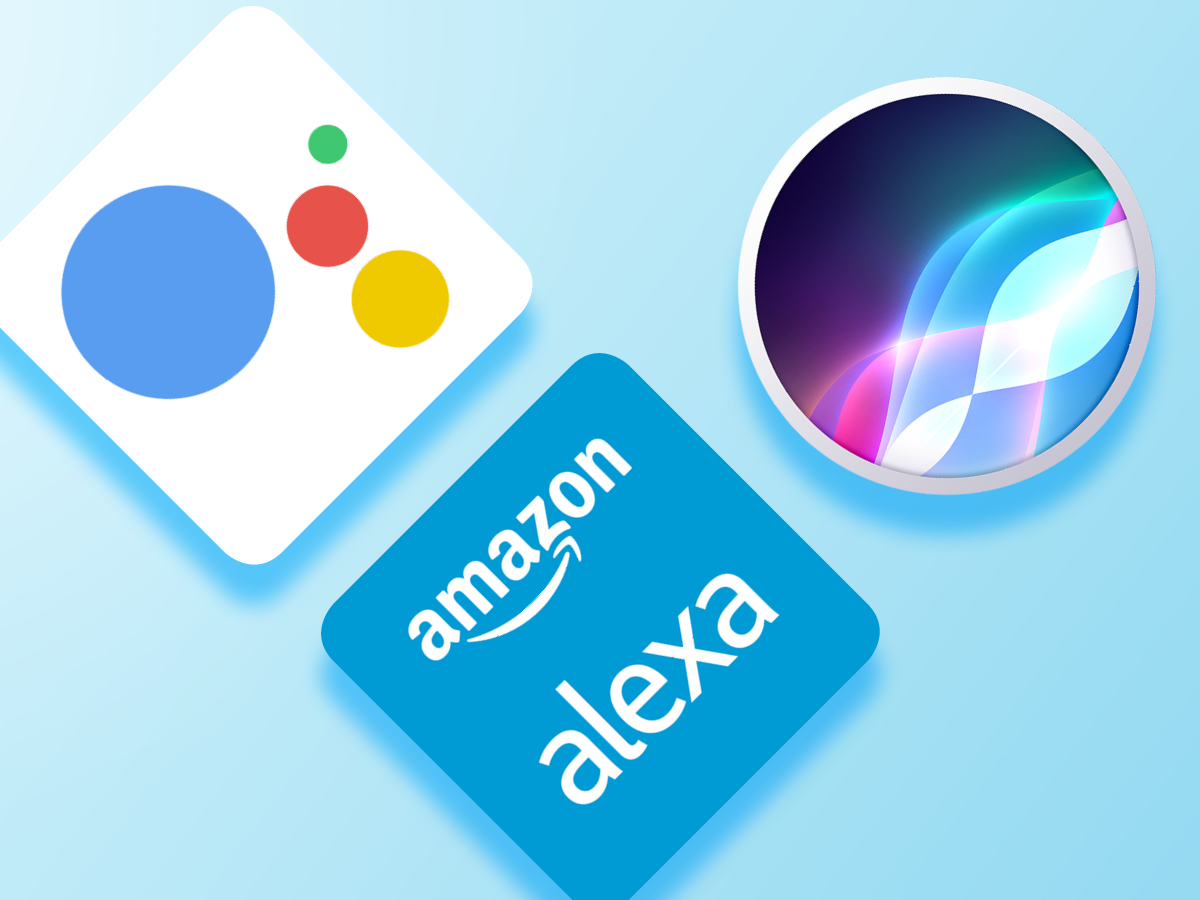 In theory, the HomePod has similar life-planning skills to its rivals – you can ask Siri to set timers, find out local traffic and weather, and set reminders (a feature that both the Home and Echo have strangely only just got round to adding).
But in reality it's likely to be a much more limited P.A than Google Home. That's because Google recently gave its speaker the ability to recognise up to six different people by voice, and serve up personalised results like calendar entries from their Google accounts. Amazon is rumoured to be adding this feature to its Echos soon, but the HomePod is unlikely to auto-recognise different voices anytime soon.
With Google quickly plugging its vast data archives into the Home – for example, you can now ask it to read out step-by-step instructions to five million recipes – it clearly has the edge on personalised info, particularly if you're big on Google services like Gmail, Calendar, Maps and Flights.
Amazon's edge over both the Home and HomePod is, naturally, shopping. You can't yet voice order things on Google Shopping with the Home in the UK, but Prime addicts can tell their Echos to "order some dog food" and check on orders with a "Where's my stuff?". It's a feature that's both sci-fi and supremely lazy in equal measure.
Winner: Google Home for life planning, Amazon Echo for shopping
Verdict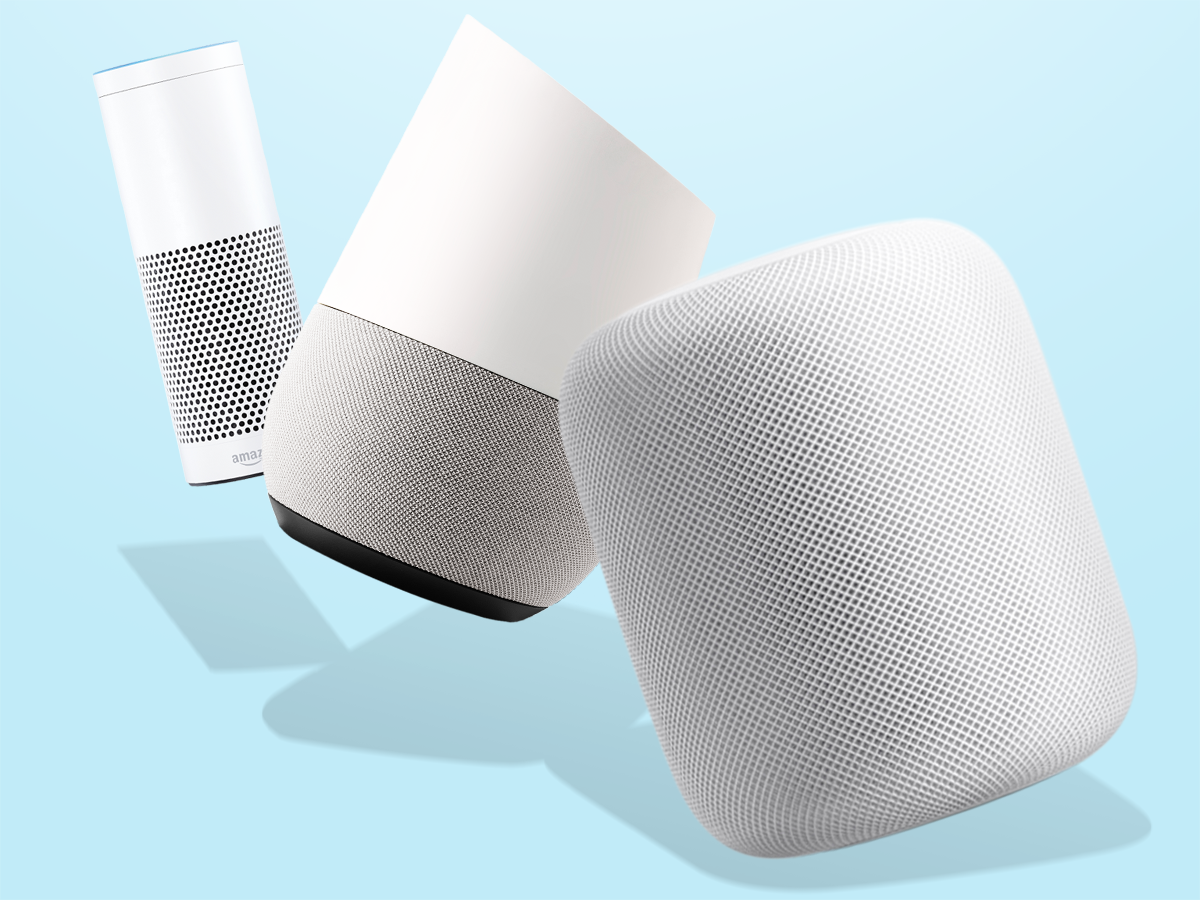 There are a couple of broader questions to bear in mind when choosing a smart speaker – who made it and why? In simple terms, the HomePod has been made by a premium tech company, whereas the Echo and Home have respectively been built by a shopping giant and an advertising company.
Yes, the HomePod is expensive, but you will to an extent be paying for Amazon and Google's smart speakers with your data and sponsored shopping. Apple says that it doesn't mine your data and that the HomePod encrypts communications, but its smart speaker is still very much a way to lock you into its hardware and services like Apple Music.
The flipside to Google and Amazon's more open, data-hungry approach is that its speakers are capable of much deeper personalisation outside music, in areas like organising your life, shopping and controlling your smart home. The more you use their services, the more you'll get out of their smart speakers, and the more they'll be able to do in comparison to the intentionally restrictive HomePod.
Still, the big head-on clash between the three is going to be in music – will an Apple HomePod with Apple Music turn out to be better combination than a Sonos Play:1, Echo Dot and Spotify subscription? Or will the versatility of a Google Home, Play Music and some old Chromecast-connected speakers be the winning setup for you? That's one of the many questions we'll be answering in a full smart speaker face-off just in time for Christmas 2017.
Read about the Apple HomePod (due December)
Buy the Amazon Echo here from Amazon (UK) | Amazon (USA)
Buy the Google Home here from Currys PC World (UK) | Buy Buy (USA)