Best cool bags 2023: top coolers for cold drinks and more
The best containers to keep your cans as cold as ice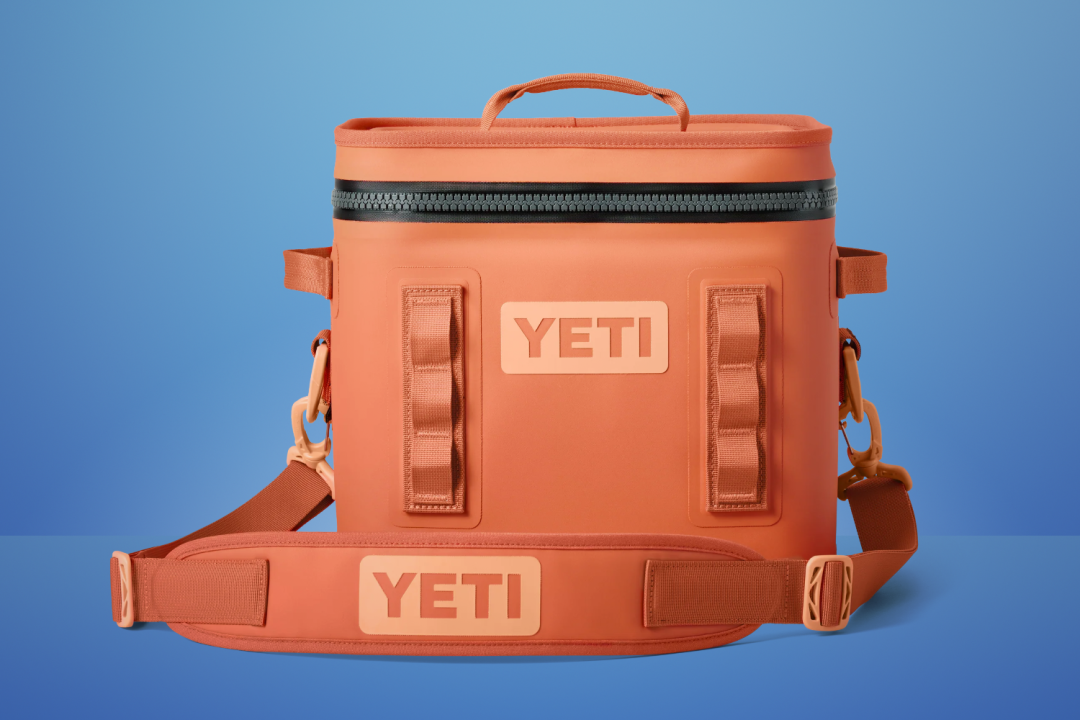 When warm weather threatens to turn your tinnies tepid, the best cooler bags will keep your cans from losing their cool. Beach BBQ or picnic in the park, these insulated containers are made to maintain the temperature of your alfresco refreshments.
From soft-sided bags to hard-shell boxes, the round-up below features our pick of the top cooler bags for all conditions. We've included travel-friendly pouches, durable totes and heavy-duty chests fit for the biggest cookouts, with something in our list for every outdoor pursuit and price bracket.
Can't decide what can capacity you require? We've also included some buying tips to consider when shopping for your perfect cooler. Just add a crate of cold ones.
Buying tips
Cold mountain
Cooler capacities span from a humble six-pack to hundreds of stubbies. But don't skip the small print: quoted maximum volumes often don't account for ice, which reduces the available space.
Natural born chillers
Most coolers are made for ice, with a recommended cube-to-can ratio of 2:1. Many also work with standard frozen packs, while some support proprietary inserts which maximise the chilling effect.
Ice age
Insulation times range from a few hours to several days. Flexible coolers are usually lighter, but heavier hard-wall boxes tend to hold the cold for longer. Don't go overboard if you only need a lunchbox.
Cool runnings
Tens of tinnies can be hard to handle, so choose a cooler that suits your pursuit. Bulky boxes are fine for sticking in the back of a wagon, but you'll want wheels or carry straps if you're taking beverages on a wander.
---
Compact carriers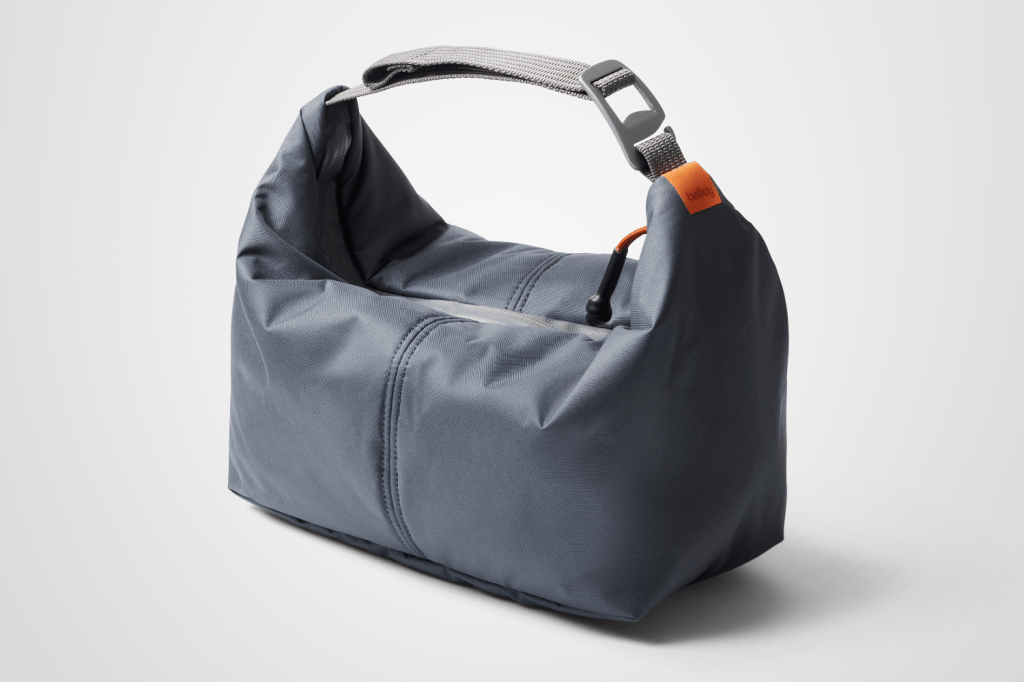 The six-pack sack: Bellroy Cooler Caddy
Naked cans soon lose their cool. Luckily, this dinky drinking buddy can cocoon a sextet of beverages. Like a packing cube for your brewskis, its grab strap can be toted solo or hooked onto a backpack. A waterproof lining stops the bottom getting soggy, while its clip doubles as a bottle opener – protecting your teeth from any bartender party tricks.
---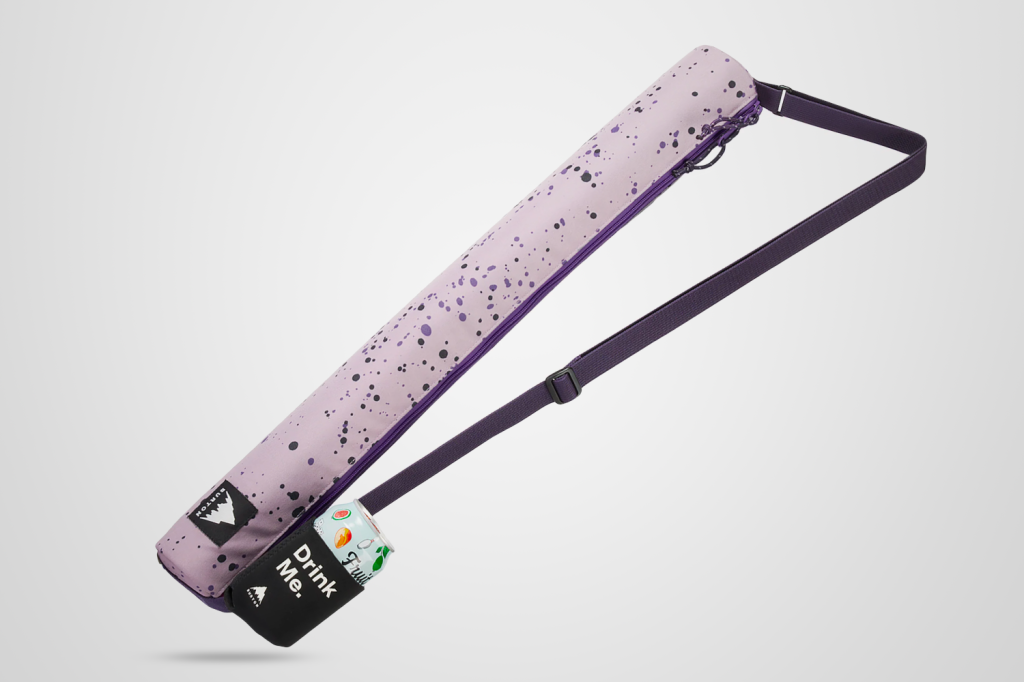 The totable tower: Burton Beeracuda
Beer snakes are made by stacking stadium drinks cups into sinuous chains. Beeracudas are made by stacking five cans in a vertical column, zipping them into this heat-beating sleeve – made from recycled, water-repellent polyester – and slinging the totem over your shoulder. Then celebrating your creation by stashing a sixth tin in the koozie that's part of the strap.
---
The packable porter: Monti The Shashta
Surprise sunny spells can strike at any time. Trouble is, most cool boxes are too bulky to carry just in case. This quilted equivalent stuffs into its own sack, for pocket-friendly temp control you can deploy as soon as the skies clear. Lightweight and waterproof, its roll-top compartment can cart up to two dozen stubbies from the supermarket to the park.
---
Soft-sided storers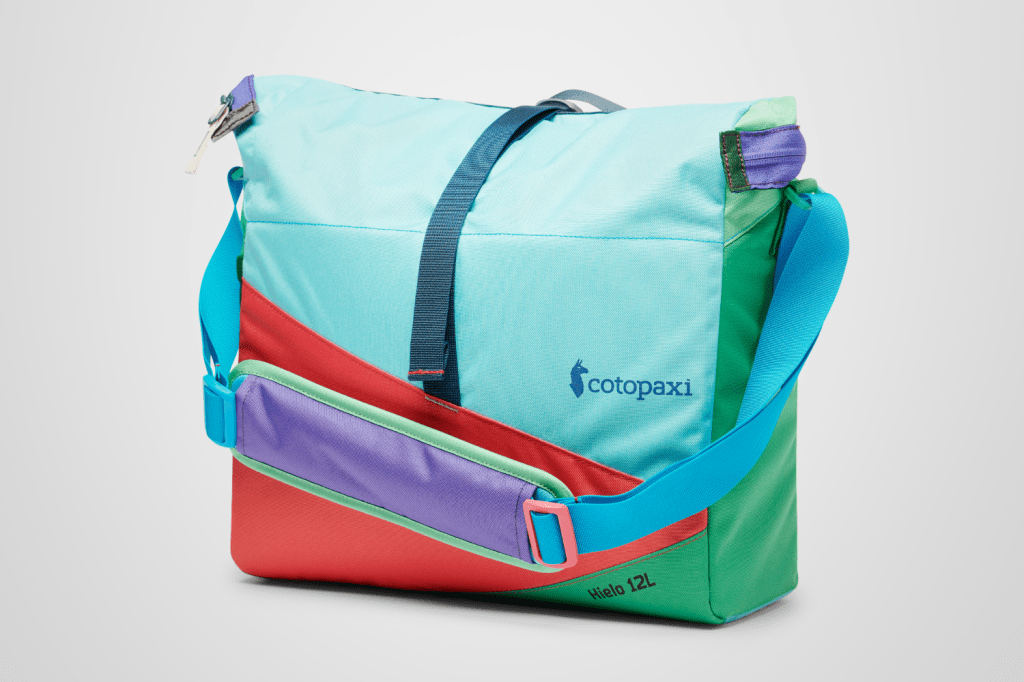 The recycled receptacle: Cotopaxi Hielo Del Día
You could upcycle a beer carrier from an old coat. Skipped sewing class? Cotopaxi can stitch you up: fit for ferrying 12 of your favourite varieties, this patchwork satchel is hewn from fabric offcuts. Fitted with a waterproof lining and repurposed foam insulation, the outside of each roll-top is unique, courtesy of the colourful scraps that went into making it.
---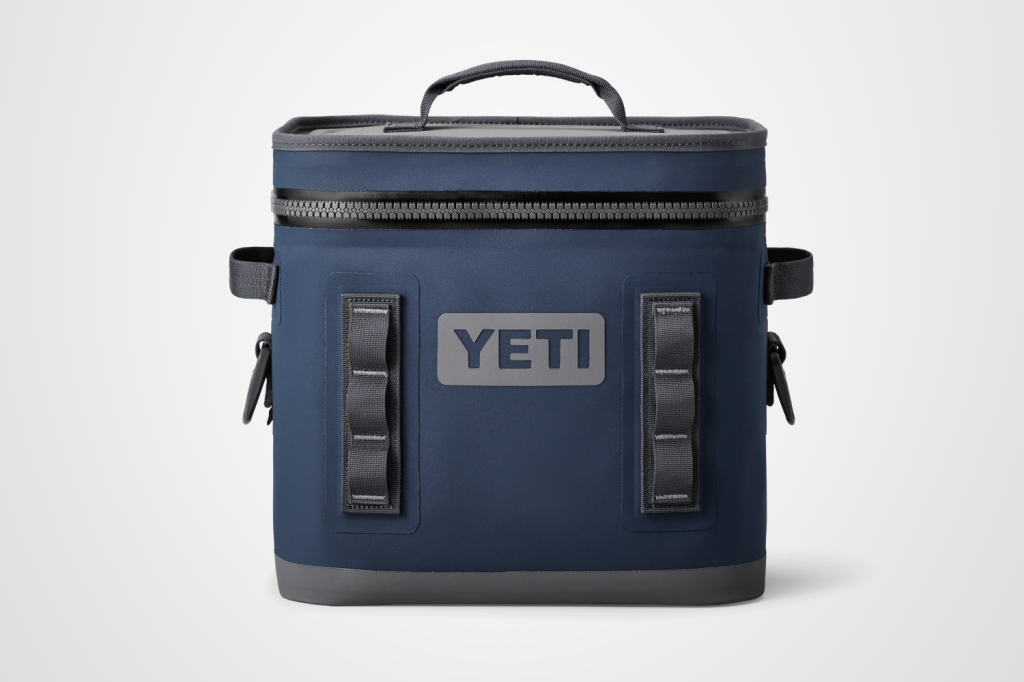 The rugged rambler: Yeti Hopper Flip 12
Your hiking pal might know his mushrooms, but even a seasoned forager won't dig up tinnies in the wild. While they hunt for fungus, you can prep the refreshments in this adventure-proof cube. Conveniently compact, its soft yet sturdy sides are built for the great outdoors, while thick walls offer all-day insulation for 13 tins plus twice the ice. And thanks to an arsenal of loops and handles, you can easily lash on a 'shroom trowel.
---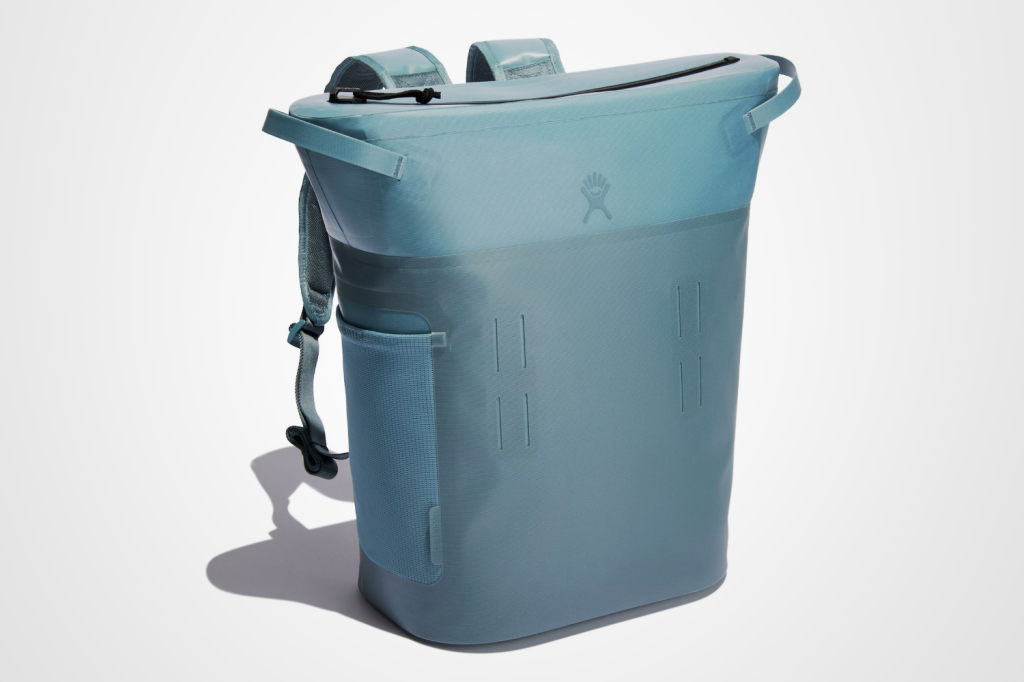 The backpack bar: Hydro Flask Day Escape
Brim a standard rucksack with ice-cold cans and your back will soon be soaked by condensation. Brim this purpose-made pack and you'll have a potable party with zero leakage. Padded straps cushion the liquid load, while laser-cut loops make accessorising a cinch. Planning a long trip with your troupe? It'll shield 36 cylinders for 36 hours. And thanks to a flat moulded base, it can stand by itself – even if you can't.
---
Hardcore haulers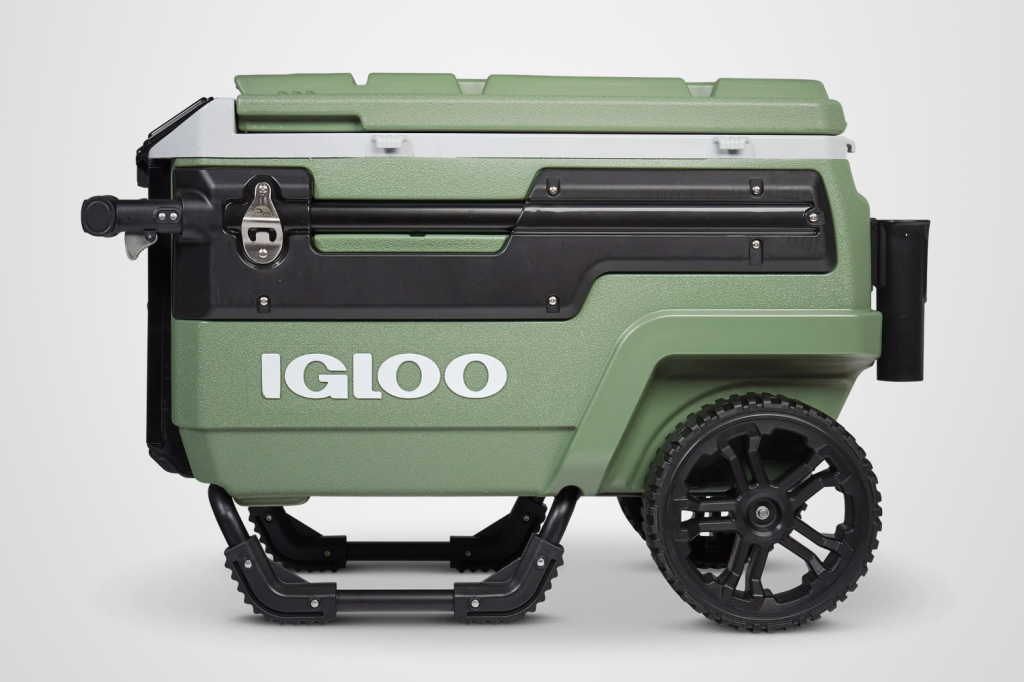 The wheelie warrior: Igloo Ecocool Trailmate
Lukewarm lager is no way to headline a festival weekend. Add chill to your camping line-up with this all-terrain trailer. Made from recycled plastic, its tank takes 144 cans for your tented entourage. Oversized wheels roll easy over churned fields, while neat storage tricks make it a useful support truck. And with four days of ice retention, it'll serve 'til the Monday comedown.
---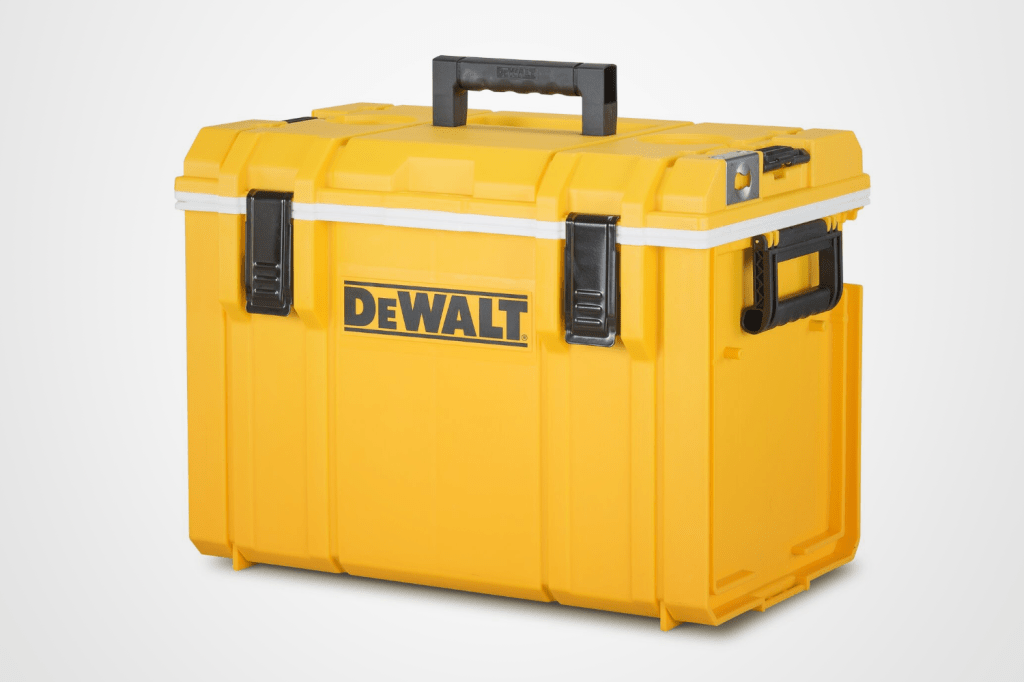 The tinny toolbox: DeWalt Toughsystem DS404 Cooler
After a long day of DIY, hammering a cold one can really finish the job. Disguised as a tool case and clad in DeWalt's signature yellow, this latch-shut chiller stacks between other ToughSystem toolboxes – ideal for hiding your supplies from the site supervisor. And while its built-in bottle opener is a giveaway, it means one less tool to worry about.
---
The tripping trunk: Utoka 20
Meet a bear in the backcountry and crisp beer will be the last of your worries. Survive the encounter and this cooler will have you covered: with a gasket lid that's resistant to carnivorous mammals, it'll keep a cache of 22 cans frosty for up to five days. Lockable corners double as openers, while a plug makes draining a doddle. Plus the handle's a win if you need to flee.