Best Ring doorbell 2023: which one is best for your home?
Find yourself the best Ring video doorbell for hassle-free home security, no matter your needs or budget. Ding dong!
You're on the hunt for one a video doorbell around – an essential piece of smart home tech, in our eyes. You're set on grabbing one of the best Ring doorbells. They work well with the rest of your Amazon Echo kit. You head on over to Google, do a quick search, and realise that there are way more options available than you expected.
Some are wired. Others are wireless. Some have Ethernet. Others work with existing chimes, while their siblings need something extra. Or you could save yourself the hassle. Peruse our quick and easy rundown of some of the best Ring doorbells around.
What's the top Ring doorbell for you?
The best Ring doorbell you can currently buy, for most people, is the Ring Battery Video Doorbell Plus (check price). It has the highest resolution, field of view, and battery life of any Ring doorbell. It's the ultimate choice for hassle-free security, thanks to its specs and removable, rechargeable battery).
---
Other Ring doorbell recommendations
Don't feel like grabbing the Battery Video Doorbell Plus? No worries. There are plenty more of the best Ring doorbells below:
The best Ring doorbells you can buy today: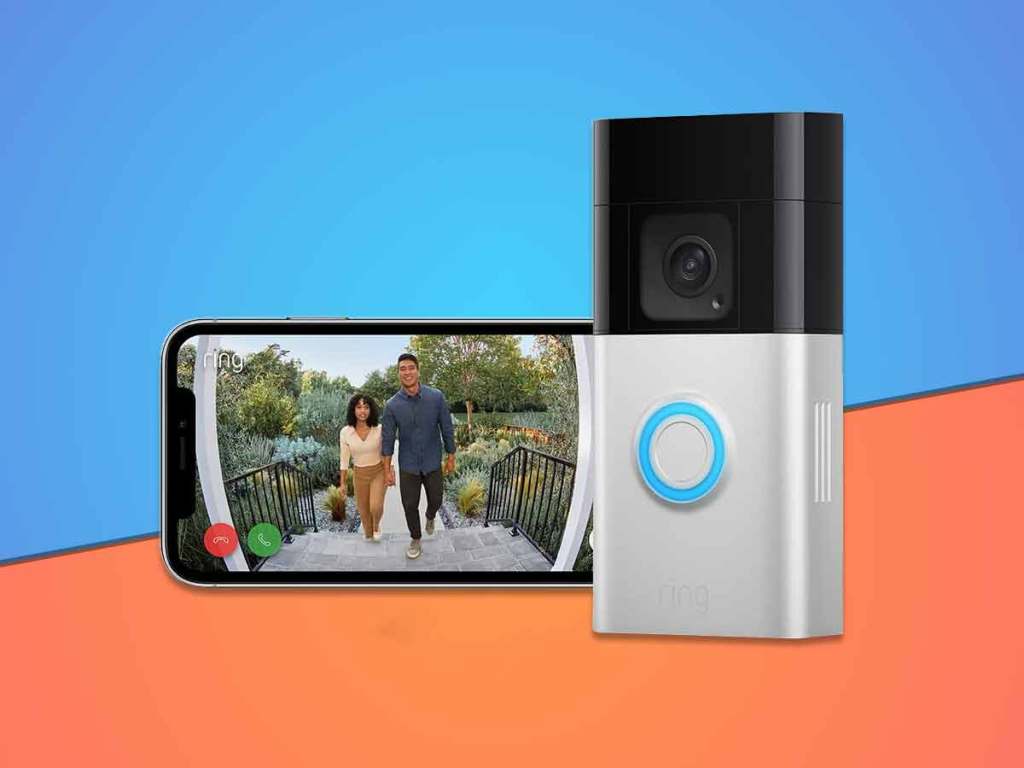 1. Ring Battery Video Doorbell Plus
The new Ring Battery Doorbell Plus is the company's best battery-powered camera-toting doorbell to date. With an improved 1536p resolution, it serves up more detail than any other Ring doorbell model. It also has the widest field of view (150 x 150). This will provide a useful head-to-toe view of all knockers/ringers/visitors. And it will also enable you to capture any nefarious parcel-pinchers in all their shameful acts.
Oh, and that's all without mentioning the much-improved battery life. That's a whopping three times more than the standard Ring Video Doorbell. It's all thanks to some clever energy-saving features. And the battery itself, as with other Ring models, is easily removable for charging and swapping. Overall, we'd say this is the best Ring doorbell in 2023, for most people.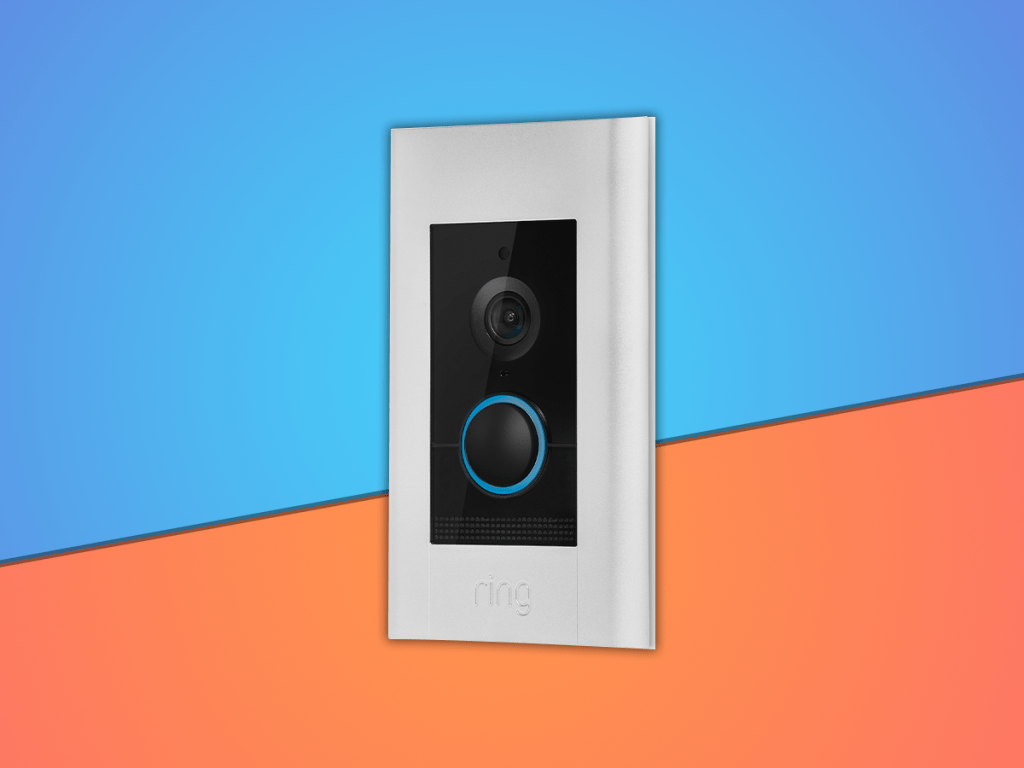 2. Ring Video Doorbell Elite
If money and installation expertise are no object, then the Ring Video Doorbell Elite is one of the best Ring doorbells that money can currently buy. Getting it set up is a little tricky, given that it's designed to be recessed into the wall, but the end result is a swanky flush finish that looks far sleeker than boxier rivals that jut out.
Its other big selling point, is the fact that it supports wired Ethernet in addition to Wi-Fi. Again — while setting up a wired connection is more complex than Wi-Fi-only models, it makes for a far more reliable experience. Not only can you power it via Power over Ethernet (PoE), but it also means that you don't have to worry about a weak signal if your router is far away. The best part, though, is the near-instantaneous response when someone rings the doorbell, versus the longer delay associated with Wi-Fi rivals.
3. Ring Video Doorbell Pro 2
The Ring Video Doorbell Pro 2 is an ideal choice for those looking to upgrade their hardwired doorbells using the existing wiring, or, with the optional plug-in adaptor, use a standard plug socket to power it. The benefit, of course, is the fact that you'll never have to worry about recharging a battery.
Convenience aside, you're getting crisp 1536p video for your money, along with features like Quick Replies, which play pre-recorded messages when you're too busy to answer the door. Throw in 3D Motion Detection for more precise motion alerts, and you've got a well-rounded Ring doorbell that'll carry on working without any maintenance required.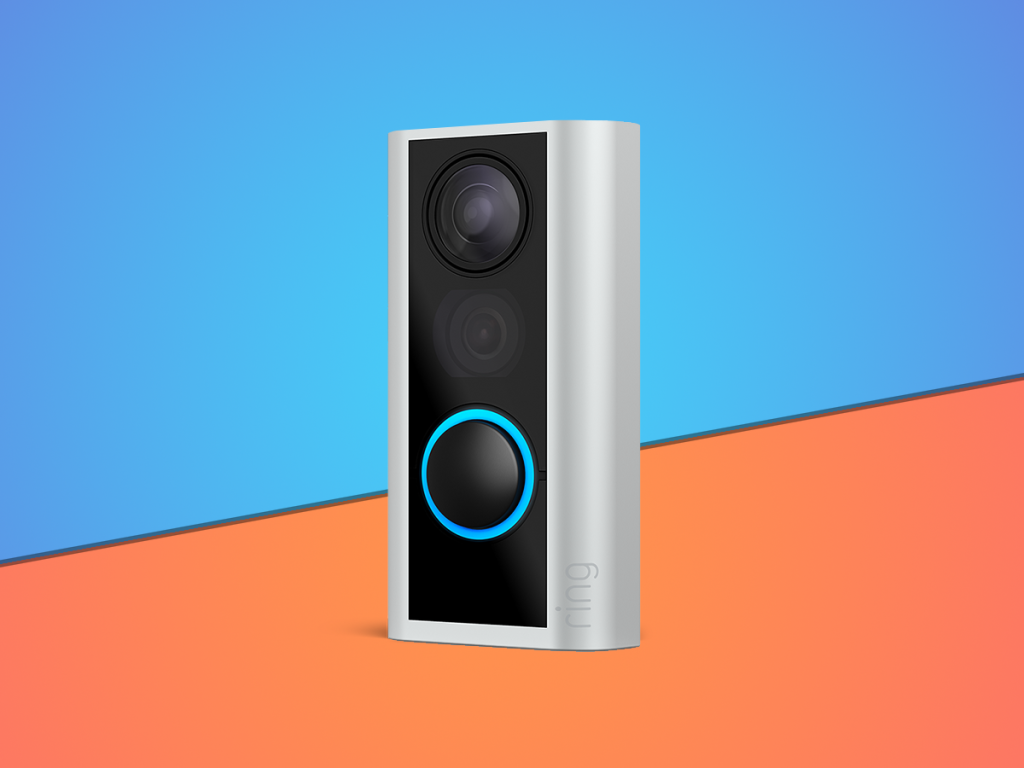 4. Ring Door View Cam
Fancy something a little different? Meet the Ring Door View Cam — a 1080p video doorbell that's been cleverly designed to slot into your existing door's peephole for quick, hassle-free installation. With customisable motion-sensing, real-time alerts, and two-way communication, it offers all the key Ring benefits, with the usual extra features and storage options available if you also sign up for Ring Protect.
Oh, and if you still want to check who's at the door in the traditional way, you can still peek through it like a regular peephole. There's even a built-in privacy slot for additional peace of mind. Clever stuff.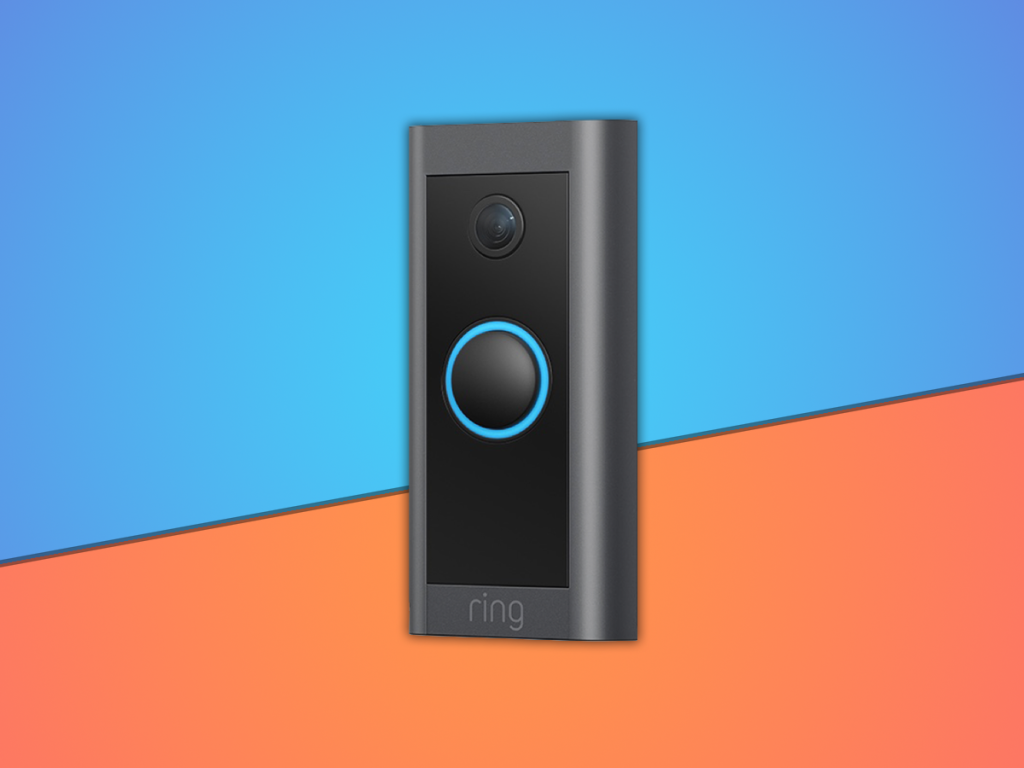 5. Ring Video Doorbell Wired
The Ring Video Doorbell Wired is currently one of the cheapest Ring doorbells available (and therefore one of the best Ring doorbells in 2023), making it an accessible option for those on a budget. It requires a wired connection, mind, which may be inconvenient for those without an existing wired doorbell, and it's got a slightly smaller field of view compared to some of its pricier siblings.
Still, at this price, it makes for an excellent investment for those who want to enhance their home security without breaking the bank. With its advanced features, easy installation, and affordable price, it's an ideal choice for homeowners who are looking for a smart home security device that won't cost them a fortune.