Best Sonos accessories 2023: upgrade your Sons system
Up your multiroom game with the best Sonos accessories around
Whether you've just bought your first or are a multi-room veteran, you'll already know why Sonos is one of our favourite ways to listen to music. Their speakers and soundbars offer cracking sound and convenience at a decent price.
But what if you could make all this even better? There are a stellar range of accessories and add-ons out there for all types of listener. From wall mounts to turntables, you can pretty much set up your Sonos in any way you can dream of. To help with that, here are some of the best Sonos accessories around.
Flexson Cantilever Mount
Finding a wall mount that makes the most out of the Sonos Beam's rather lovely design is harder than you might think. Thankfully, whether you have a Beam or an Arc, the Flexson can make your home setup all neat and tidy.
Flexson's Cantilever Mount for TV and Sonos Arc or Sonos Beam will hold both TV (32in to 70in) and soundbar together, without masking any of its good looks. It's even available in black or white to match the Beam or Arc of choice.
The ability to tilt and swivel the audiovisual pair to your ideal viewing position is particularly handy for rooms short on space. It means you can tuck them away into a corner when not in use, but pull them out so you don't crick your neck while cooking. Perfect.
Sonos Boost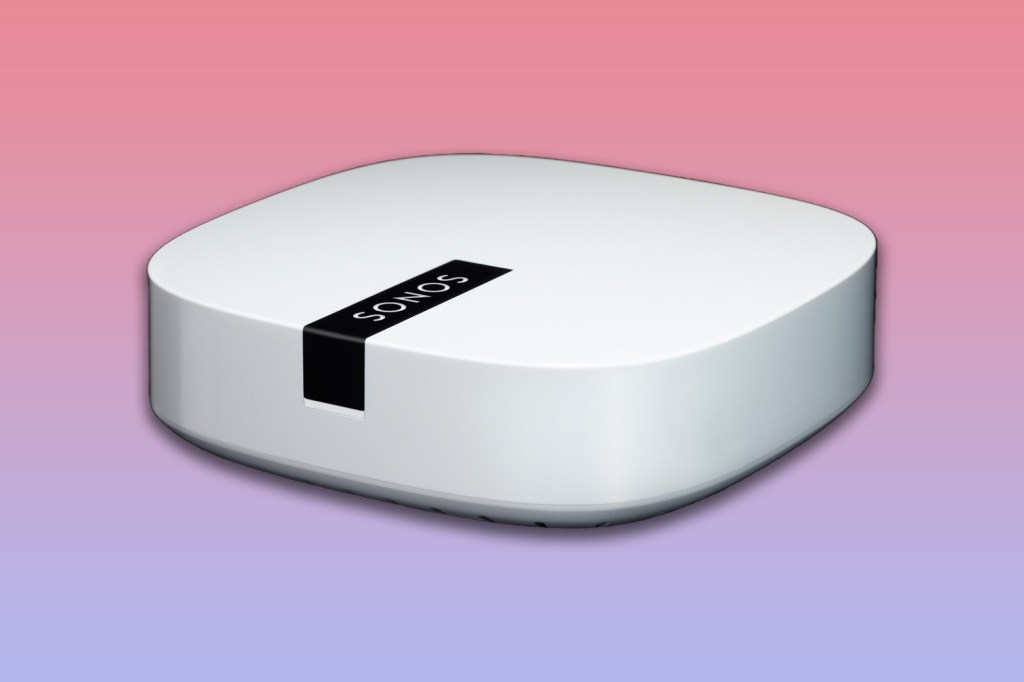 There's a specific kind of rage that comes with a poor internet connection, especially given how our homes are evermore reliant on a speedy connection.
That's true if you have a Sonos setup, because if your home network is flaky, your Sonos experience will be too. To put a stop to stutters, invest in probably the ultimate Sonos accessory – the Sonos Boost. It's a Wi-Fi extender that'll spread your Sonos sound to areas of your home your router has forgotten about.
It works by creating an exclusive wireless network just for your Sonos kit, meaning its performance won't be hampered by other Wi-Fi goings on around the house. Just hook it up to your router via its Ethernet port and enjoy a seamless listening session.
Rega Planar 1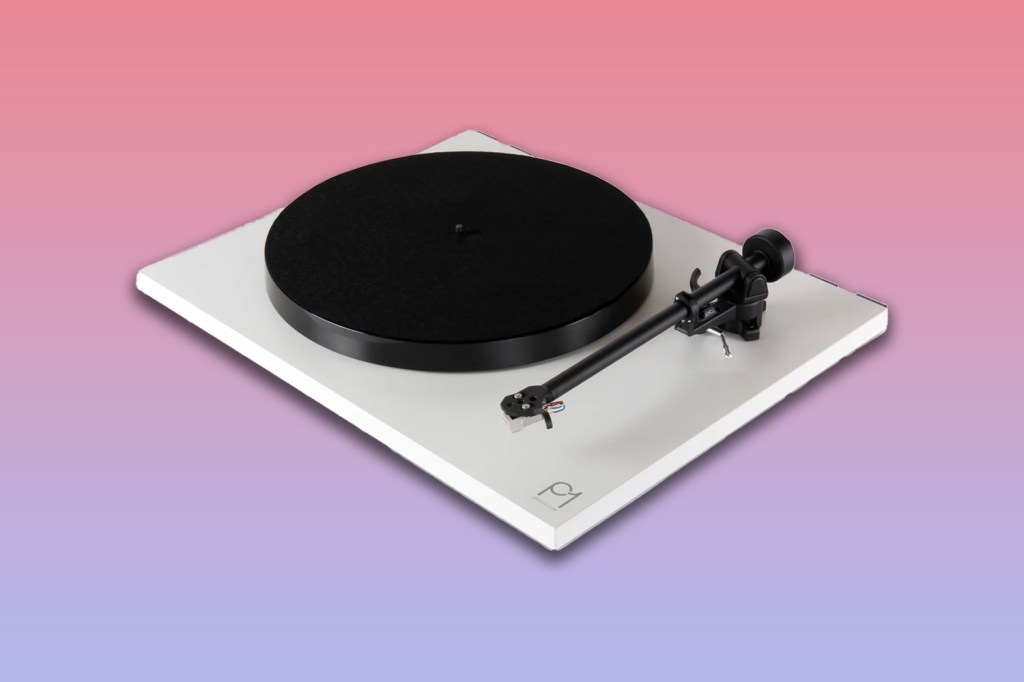 Sonos may appear to be about as far from the analogue age as it's possible to get, what with all its technological bells and whistles. But you can integrate vinyl into your setup. The Pro-Ject T1 Turntable is a nifty little belt-drive turntable that is built for Sonos. It's easy to use, comes in at just 3.8kg and is perfect for a home turntable setup that will suit most home decors. But the Pro-Ject T1 is pipped to the 'best Sonos friendly turntable' post by the Rega Planar 1.
The Sonos Five compatible Rega Planar 1 is a fantastic plug and play turntable that brings depth and warmth to any record. And it brings it in droves. It's a budget-friendly deck that is billed as entry point, but would continue to perform well as your vinyl collection grows. It features a RB110 tonearm built with ultra-low friction bearings, a low noise motor that should reduce skipping, and comes with a satisfying matte finish.
But what if you already have a turntable and aren't ready to upgrade? Then there's a little hack you can try. Simply hook it up to a Sonos player with an aux input – say, the Sonos Five – then stick on your favourite record. Hey presto! Your vinyl is now playing through your Sonos speaker. Even better, you can then throw that sound to any other Sonos components in your house just as you would with your digital tunes.
Flexson Floor Stand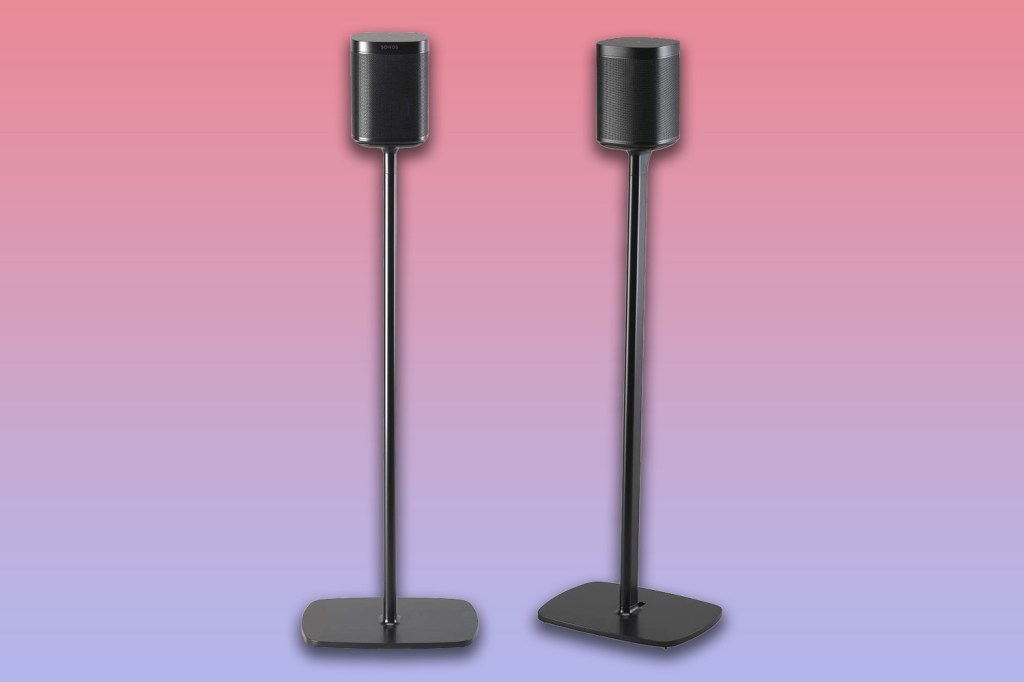 Sonos speakers look great on their own, and that was before IKEA came along and gave them a Swedish makeover with their SYMFONISK range. IKEA and Sonos have created lamps that sing and pictures that play the hits of ABBA.
Most Sonos speakers are discreet enough to hide in a corner and still fill the room with sound, but for a proper hi-fi vibe then we'd suggest these Flexson Floor Stands are of the best Sonos accessories around for the Sonos One, One SL and Play:1. The stands are slim and sturdy, and they're also an ideal way to turn those speakers into convincing home cinema rear speakers. And, as they're adjustable, they'll configure to pretty much any home setup.
Mountson Premium Mount Bracket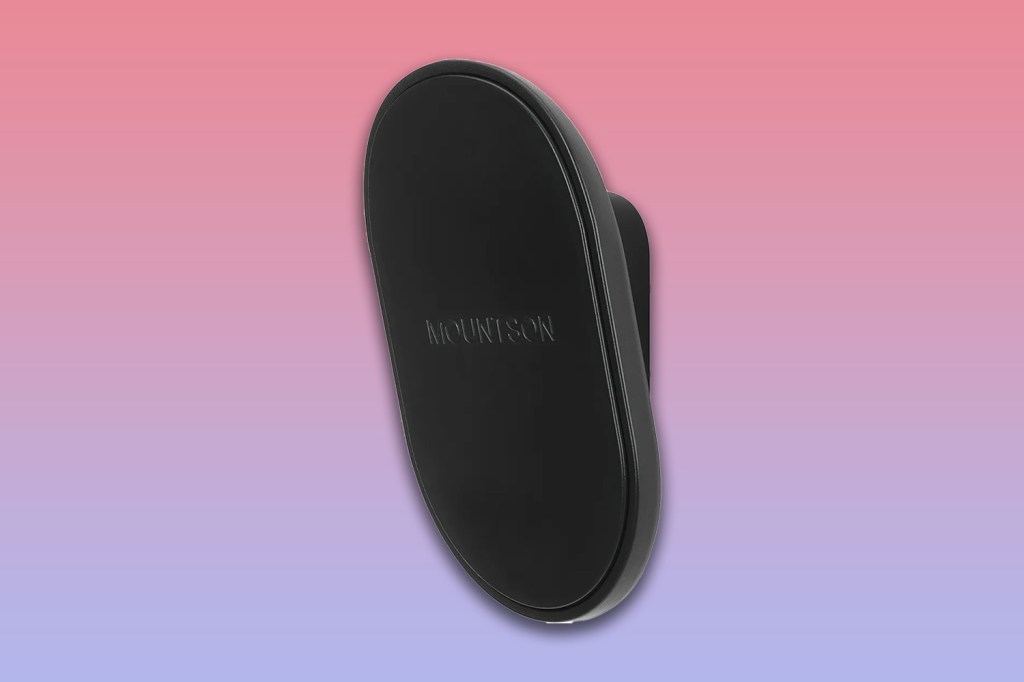 As we somewhat covered in our review, the Sonos Move should be slightly below passport and one space above local currency on your list of holiday essentials. The fully waterproof speaker is perfect for summer park days or for blaring out bangers at the back of the bus (we're not judging what you do with it). It's also pretty well designed for an at-home setup, especially for the lucky people who own something called 'a garden'. If that's you, then you need the Mountson Premium Mount Bracket.
The Mountson Bracket is not particularly sexy. That's because it's a wall bracket, but it does a necessary job well. It's designed for the outdoors, comes with wood, studwork, brick and masonry fixings, is a doddle to install and ensures that nobody breaks your Sonos Move at your future garden parties.
Sonos Move Travel Bag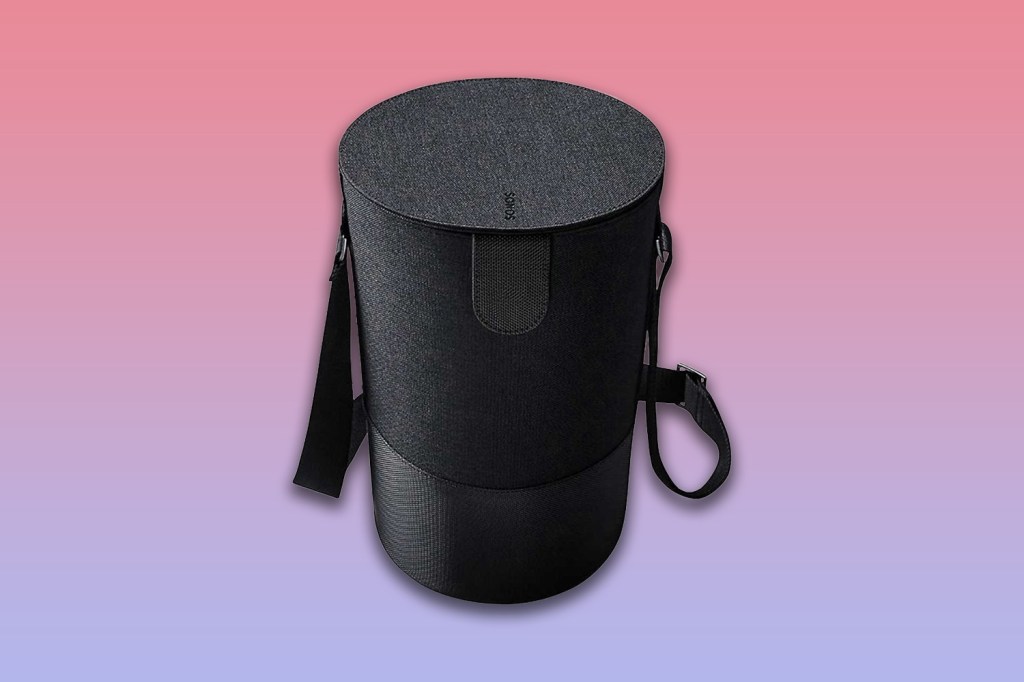 As we've already mentioned, we're big fans of the Sonos Move. But it isn't cheap, at $399/£399 if bought through the Sonos website. And it's true that the greater the cost, the greater the sorrow when it eventually gets broken. While the Sonos Move is hardwearing and can easily handle a little tumble, by definition it's going to get a battering.
In comes the Sonos Move Travel Bag, which will ensure your boombox stays safe in transit. A ballistic nylon exterior keeps the speaker protected from the elements, while a plush interior lining makes sure it's packed in tight. There's even space in there for all your charging wires too, but at $79/£79 it's at the higher end of the price spectrum. For a cheaper alternative, we'd recommend the Khanka Hard Travel Case.
Floyd Sonos Five Stand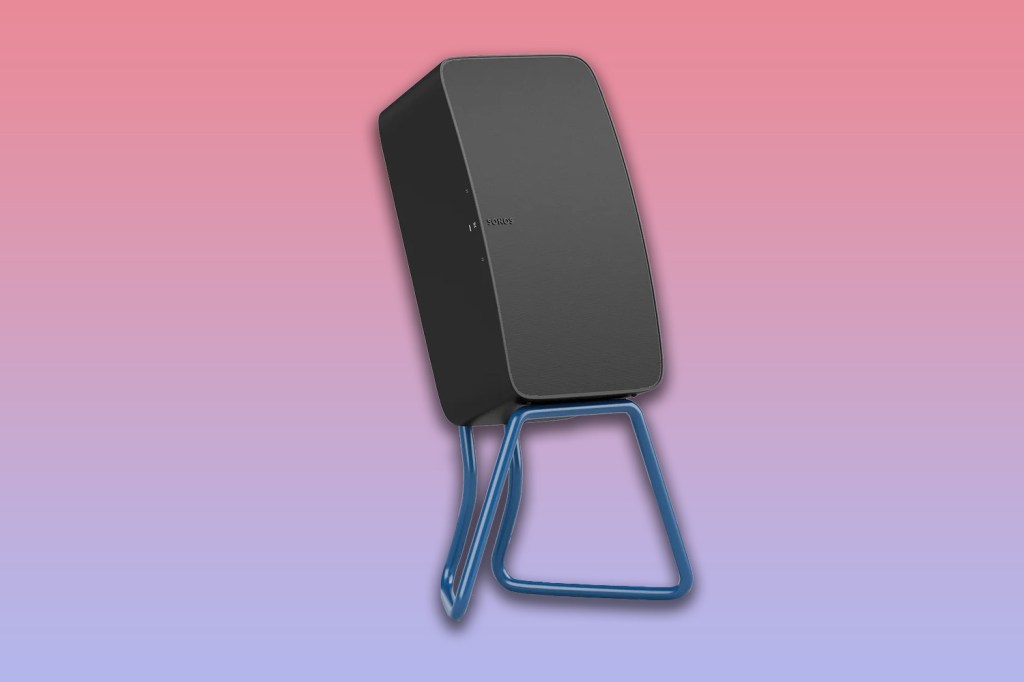 Let's face it, speaker stands aren't exactly the peak of interior design. Usually, they're made from naff materials and are little more than a vertical stick. Very few stands mirror the design choices of the Sonos, but the exception to that rule is Floyd.
Floyd's line of Sonos stands are certainly some of the best Sonos accessories, made from solid steel rods that offer stability and something you'll actually want visitors to see. The Floyd Sonos Five Stand is our personal favourite, a compact metal speaker vessel that comes in black, stainless or pacific blue.