Best Sony headphones 2023: over-ears and earbuds
Sony's extensive range has earned rave reviews and critical acclaim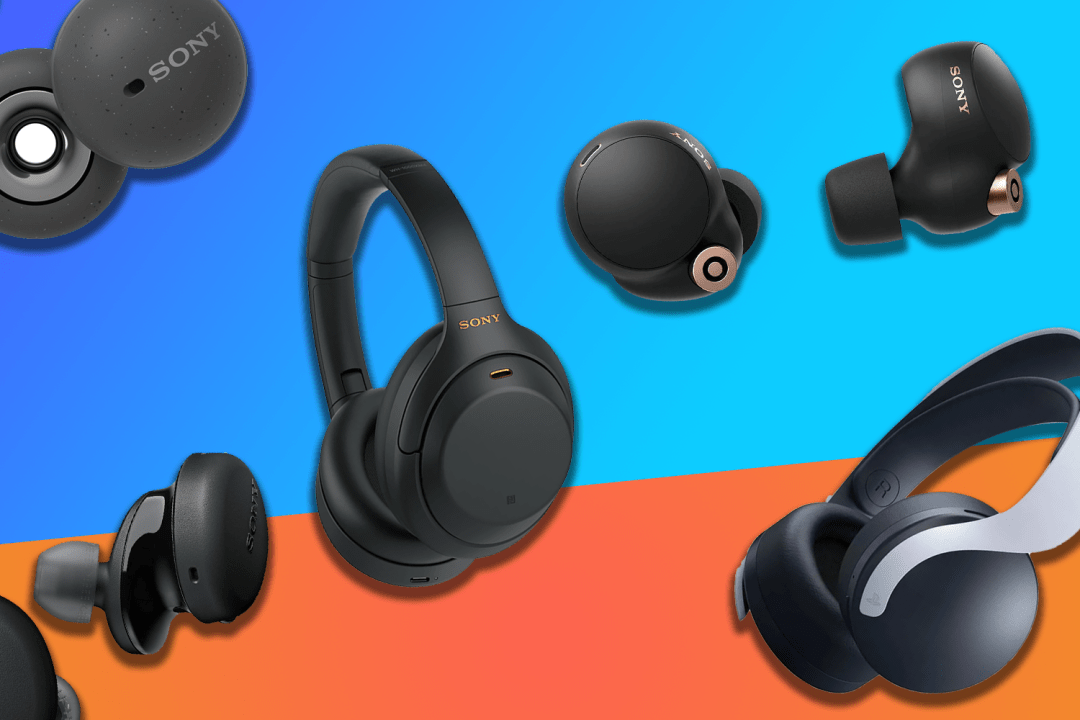 You're here because you're thinking about buying one of the best Sony headphones. And you're not alone. Over the past few years, Sony's range of over-ear headphones and in-ear wireless headphones and earbuds have earned themselves rave reviews and critical acclaim, with good reason. Combining sleek aesthetics, superb audio, best-in-class noise cancellation and more, there's plenty to love.
Picking the right pair can, however be a little confusing. You might be after the best Sony noise-cancelling headphones. Or maybe or maybe you want something a little cheaper to use at the gym. Either way, there's a pair of Sony headphones that are right for your ears. We've listed our top picks of the best wireless Sony headphones below, letting you find your perfect pair of cans or buds with minimal hassle.
---
What are the best Sony headphones?
---
Our pick of the best Sony headphones you can buy
Sony WH-1000XM5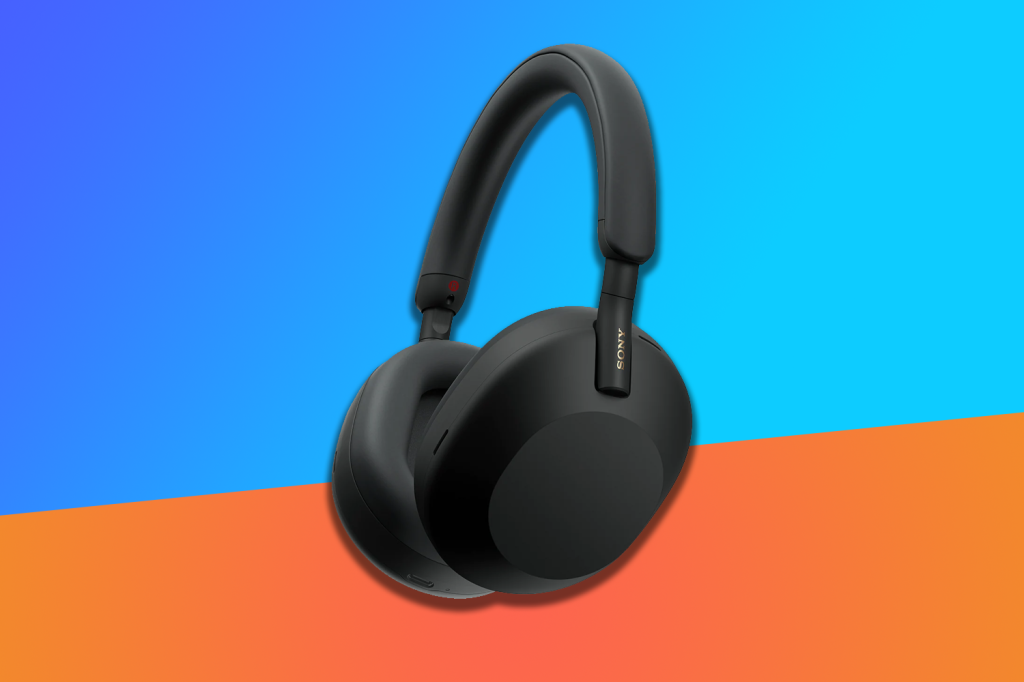 Sony's WH-1000XM4 were class-leading. Then the WH-1000XM5s came along, and blew us away. For starters, the audio experience is a joy, thanks to beautifully crisp and precise sound reproduction. You can thank the new 30mm carbon fibre composite drivers for that.
Sony also improved its already superb noise-cancelling tech, with an Adaptive Sound Control feature that can automatically detect your environment before dialling in the perfect ANC settings accordingly. It works wonders on eliminating distracting background noises, and shines particularly when it comes to higher frequencies.
---
Sony WF-1000XM5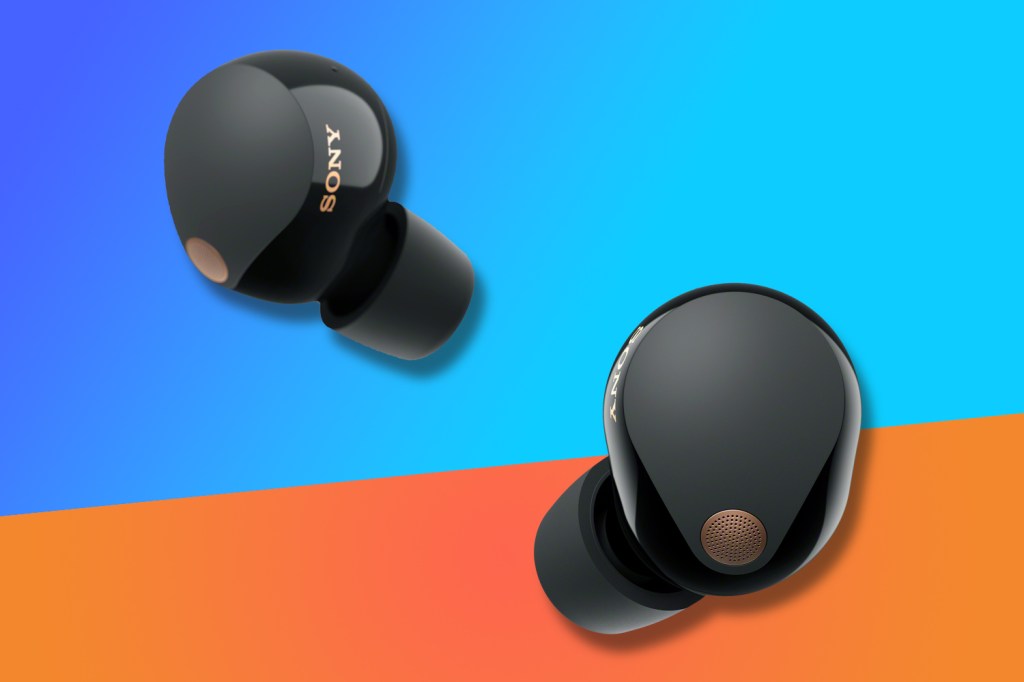 As if forging the best on-ear wireless headphones wasn't enough, Sony has also nailed it in the wireless earbud department. The successors to the chart-toppipng WF-1000XM4, the upgraded WF-1000XM5 buds will bless your ears with punchy, detailed sound.
Beyond their covetable audio chops, these beautifully designed and smaller-than-ever buds also house some of the best noise-cancelling performance around. Their touch-sensitive controls are easy to use too, and can be tweaked to your liking (along with the ANC and EQ settings), in Sony's feature-packed app. Add in some great battery life and these are a true sonic treat.
---
Sony LinkBuds S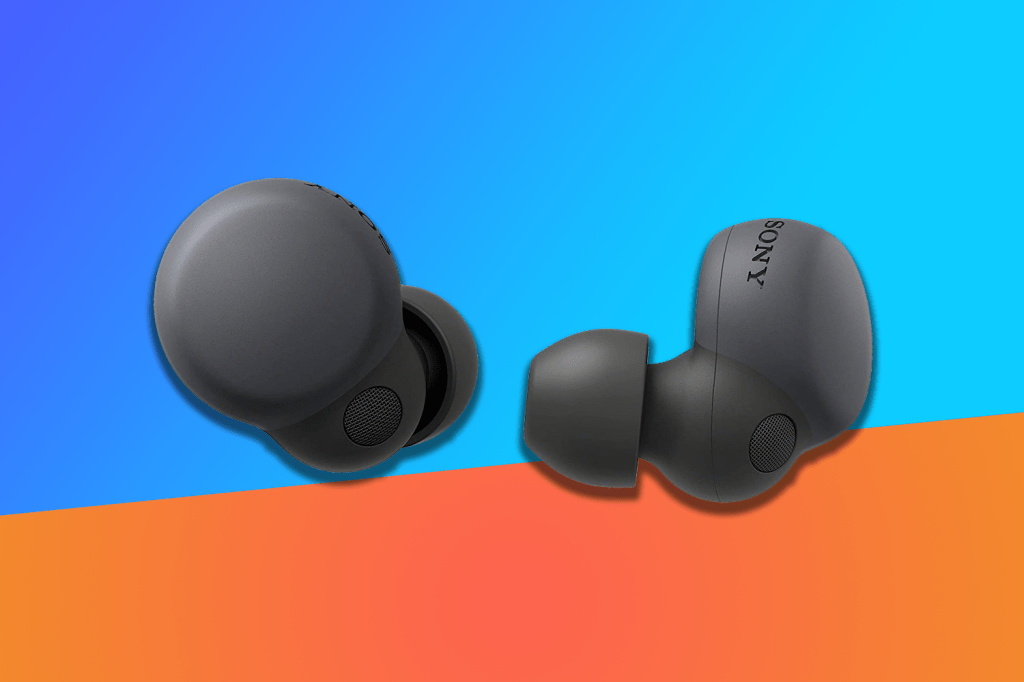 Advertised as the world's smallest noise-cancelling wireless earbuds, Sony's LinkBuds S are, predictably, some of the tiniest models we've popped in our ears. That, combined with their IPX4 water-resistance, makes them a solid choice for anyone looking for a lightweight, non-intrusive workhorse for travel, gymming, and everything in between.
With decent audio, solid noise-cancellation, and useful touch controls, they have plenty going for them — especially when you factor in their price.
---
Sony WH-1000XM4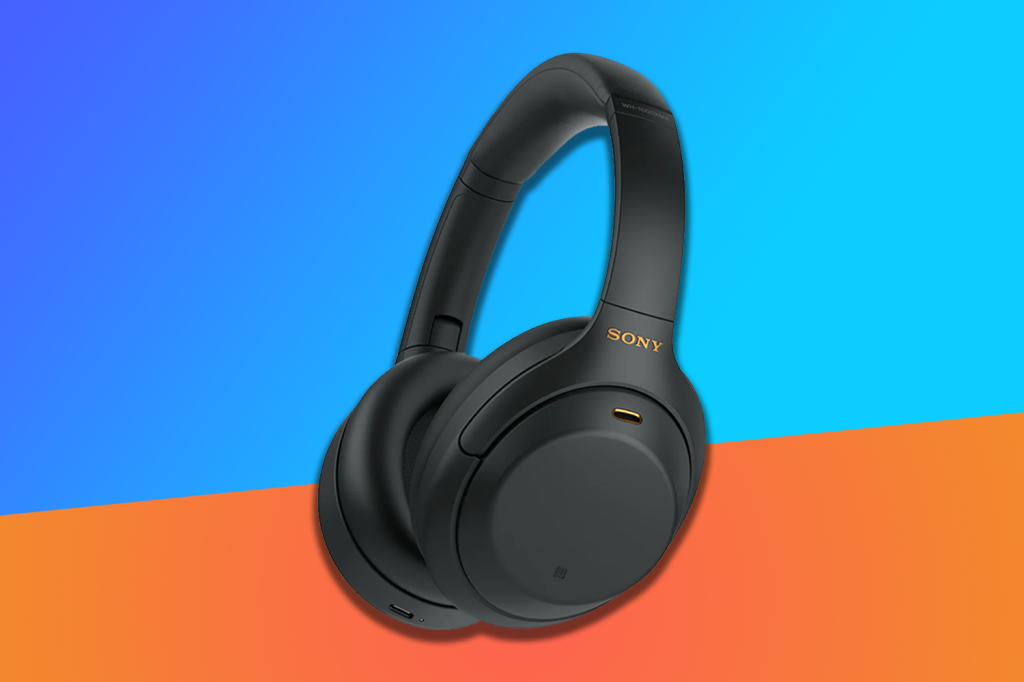 Although they've been superseded by the excellent XM5s, the now-discounted XM4s are still worthy of gracing your head. Their sound quality and noise cancellation performance remain some of the best in the business, and their 30-hour battery life will still be more than enough for even the most taxing of long-haul flights.
Like your tech on the more compact side? Then they also beat their successor in one key area — they can actually fold down to reduce their footprint. That's something the newer XM5s can't do. Not bad for a pair of cans released in 2020.
---
Sony WF-C500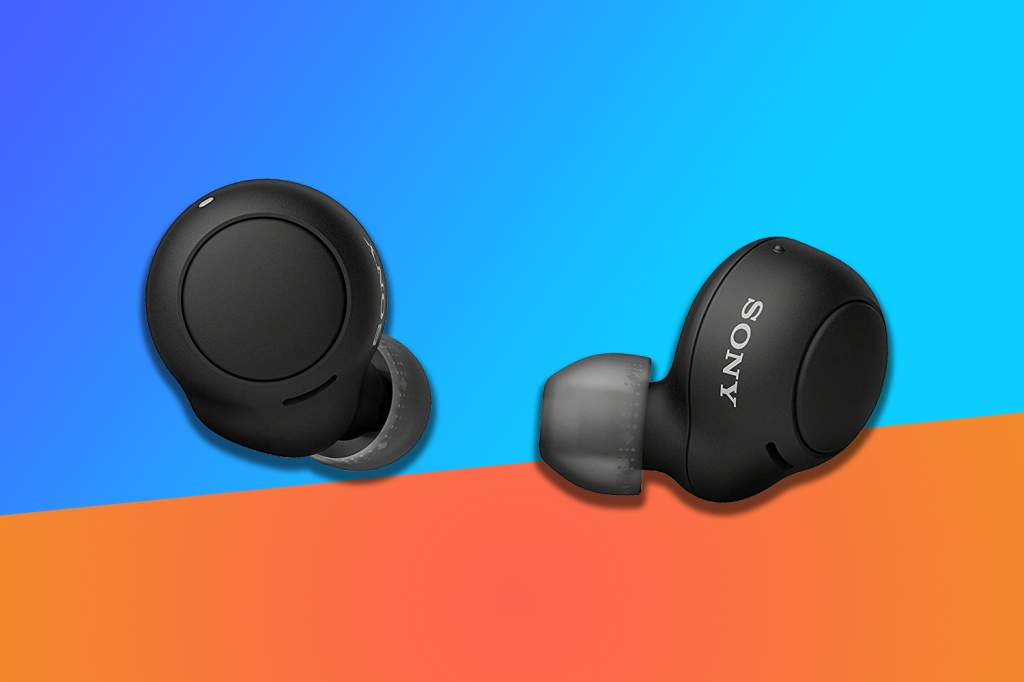 The cheapest wireless Sony headphones on our list are available to snap up in a variety of rather alluring pastel hues, making them stand out from most of their black and white siblings. At this price though, you'll find no ANC to block out background noise. A snug fit should let passive isolation deal with the worst of your commute rumblings though.
An IPX4 rating also means you won't have to worry about sweating away while you're running for the bus, and sound quality is particularly pleasing, considering their mid-range positioning. You can find other similar-performing competitors at this price range, mind, but there's no major reason not to go with team Sony if you like the specs and design.
---
Sony PlayStation Pulse 3D
Here's something a little different — a pair of headphones designed to elevate the gaming experience of PlayStation 5 users. Looking sleek and stylish with smooth curves and an eye-catching black and white paint job, the Pulse 3D perfectly matches the PS5's next-gen aesthetics.
Looks aside, it's the 3D audio processing that stands out. Creating a wider soundscape for a more immersive experience, gamers can enjoy being enveloped in all the wonderous sounds that their virtual escapades offer. You can use it with a PC or PS4 too, with Bluetooth (12-hour battery life) or 3.5mm cable taking care of connectivity.
---
Sony WF-XB700
One of the more budget-friendly picks on our list, the XB700 buds are rugged little affairs, with an IPX4 rating to shrug off sweat while you're at the gym. An 18-hour battery life is perfectly reasonable (nine from the case, nine from the buds themselves), while a comfortable design and physical playback controls round off the specs nicely.
Low-end lovers will be pleased too — they're part of Sony's Extra Bass range. That means they're tuned to enhance low-end response for more in-ear thumping. That won't suit everyone's tastes of course, but if your bench press PR is fuelled by bass, you'll be more than happy.
---
Sony LinkBuds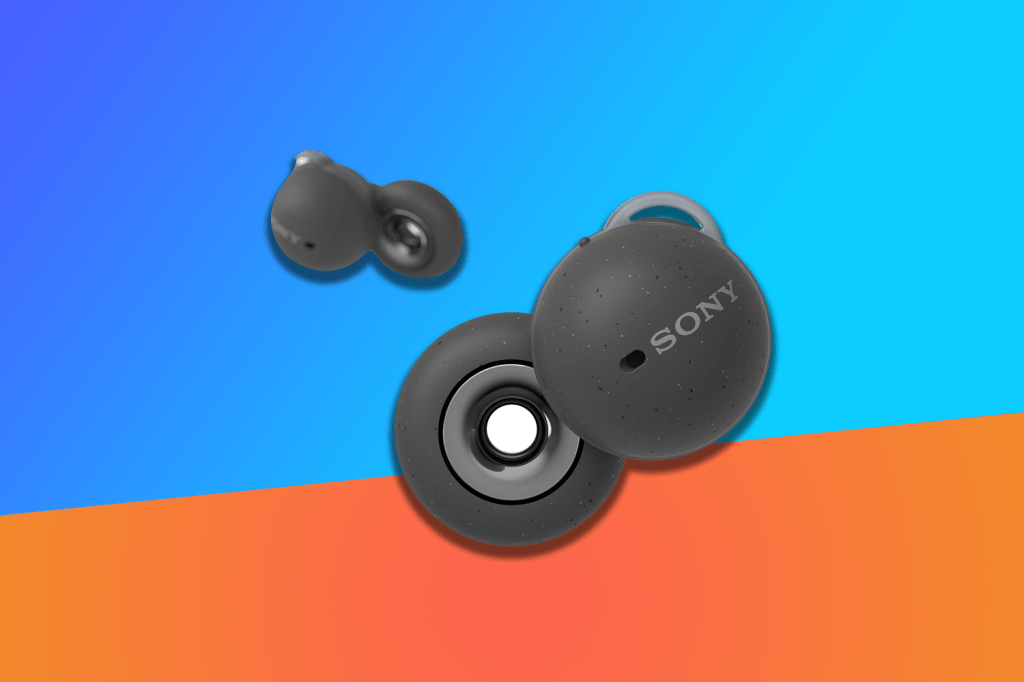 The original LinkBuds offer something completely different, and it's all thanks to the clever use of a ring-shaped 12mm driver. Thanks to its design, you can easily hear the surrounding environment, letting you keep on top of traffic and train announcements while still enjoying your music.
Naturally, their open nature won't be for everyone. But if you're looking for a safer way to enjoy your music without being cut off from the outside world, then these are the buds for you. Their slick touch controls are also a welcome bonus.