How to use Apple Pay with your Apple devices
Ready to give Apple Pay a try? Here's everything you need to know about the one tap service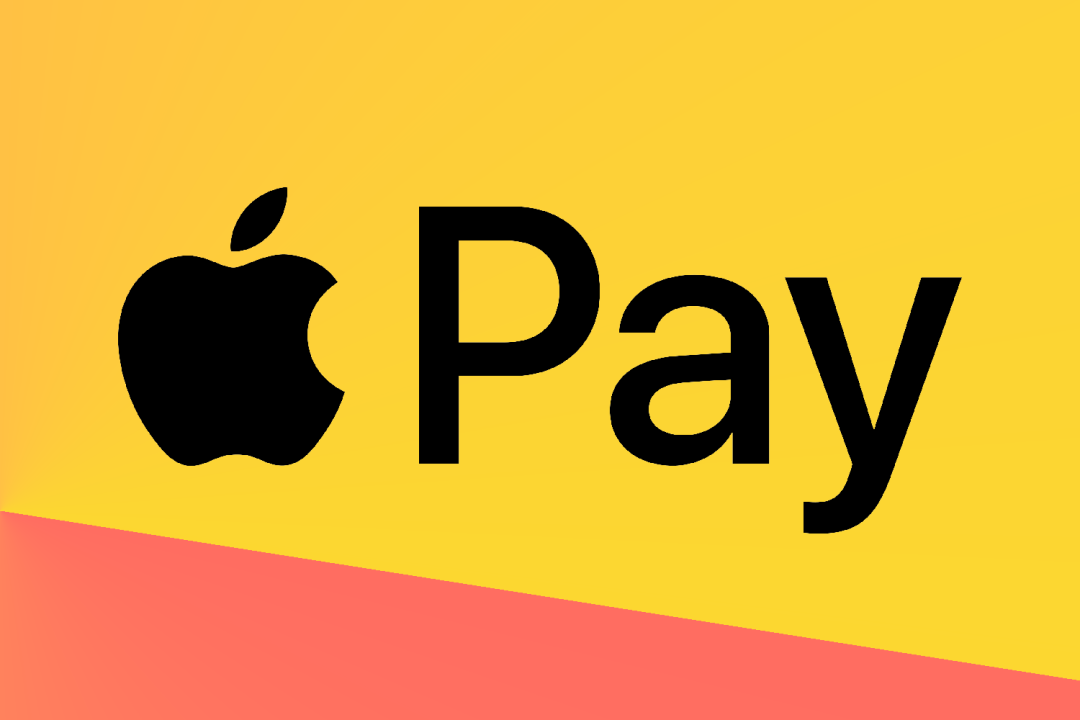 It's been ten years since Apple Pay launched in the UK. Sure, contactless payment was a thing before, but anyone who had an iPhone in 2013 (then one of the best smartphones on sale) pretty much ditched the physical bank card overnight. Since then, contactless payment has grown massively. In 2022, almost a third (32%) of all payments made in the UK were done via contactless. For Apple Pay, some claims say that Apple Pay is responsible for a staggering $6 trillion of global transactions per year.
That's a lot of people using Apple Pay, but knowing how it works is tricky for those still stuck in the cash age. Luckily, we've got the answers to all of your questions. Eager to give Apple Pay a shot? Here's everything you need to know.
---
How does it work?
Apple Pay is essentially a wallet in your phone, albeit without the collection of coffee loyalty cards in there. It replaces your physical cards with a private payment method, and can be used in a shop, on a website or in an app. Consolidating your physical credit and debit cards really couldn't be easier, either. Simply open the Wallet app on your iPhone, pop in your card number (or scan it with your camera) and it's ready to go. Some cards may require some extra confirmation through your bank provider, though.
Apple Pay only provides a tappable service, and doesn't affect your card details in any way. That means users will still get all their benefits and rewards, from supermarket points to air miles, but without the plastic.
---
What do I need?
Don't want to mess around with all the faff of an extra app? No problem. Apple Pay comes pre-downloaded and built into iPhone, Apple Watch, Mac and iPad. Unsurprisingly, Apple Pay is exclusive to Apple products. For Android devices, you'll have to use other mobile payment apps, such as Google Pay for Android.
---
How do I pay for things?
It's pretty simple, but depends on what device you're using.
To pay with your iPhone:
1, If you're using Face ID, double-click the side button. Put your face to the screen or enter your passcode to open Apple Wallet if required. If your iPhone has Touch ID, double-click the Home button.
2, To use a different card, tapping your default card will open to see your other cards. Tap a new card and authenticate.
3, Hold the top of your iPhone near the contactless reader, and that's it.
To pay with your Apple Watch:
1, Double-click the side button.
2, Your default card will open automatically, but you can scroll down to choose a different card.
3, Hold the display of your Apple Watch near the contactless reader until you feel a gentle tap and hear a beep.
Using Apple Pay online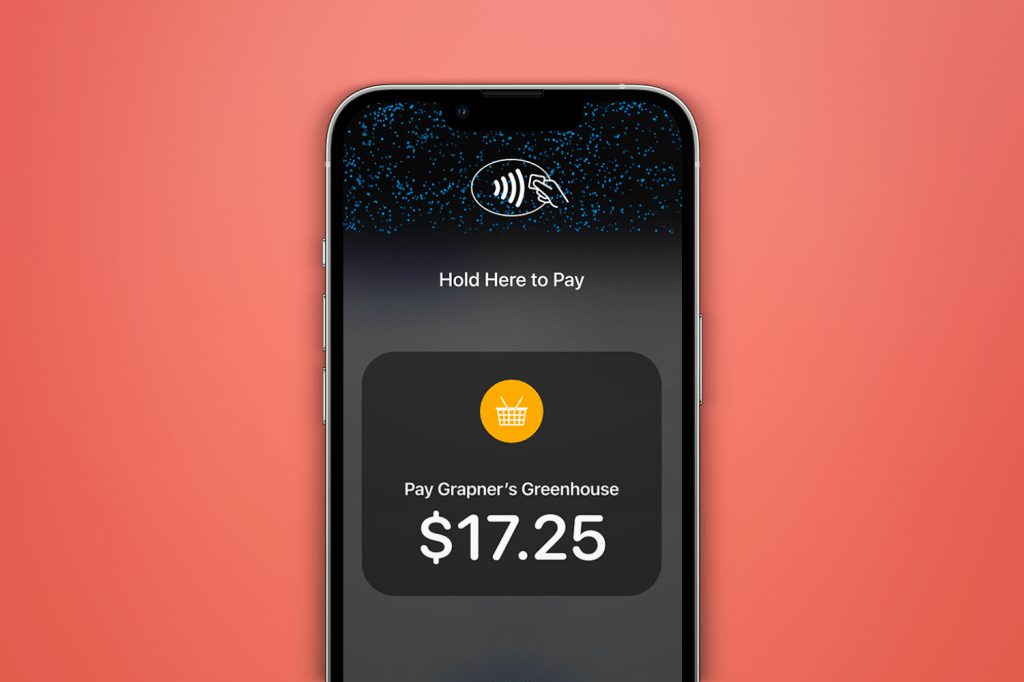 Things work a little differently for the iPad and Mac, which is to be expected. There's nothing convenient about whipping an iPad out a dinner, after all. You can use Apple Pay to pay online in Safari, or through apps when Apple Pay is an option.
To use Apple Pay online:
1, Tap the Apple Pay button or choose Apple Pay as your payment method.
2, To pay with a different card, tap the Next button, or the Expand Menu button next to your default card.
3, You may need to add your billing, shipping, and contact information. That won't be needed all the time, though, as Apple Pay stores that info.
4, Confirm the payment.
For iPad with Face ID, double-click the side button, then use Face ID or your passcode. For iPads without Face ID, simply use Touch ID or your passcode.
If you're on a Mac with Touch ID, follow the prompts on the Touch Bar and place your finger on Touch ID. If Touch ID is off, tap the Apple Pay icon on the Touch Bar and follow the prompts on the screen.
For the primitive amongst us – Mac users without Touch ID, that is – you'll have to confirm the payment on your Bluetooth-connected iPhone or Apple Watch. Make sure that you're signed in with the same Apple ID on all devices, though. When your payment is successful, you'll see Done and a checkmark on the screen.
How much can I spend?
There's technically no limit to how much one can spend using Apple Pay. But there is a stumbling block, in that the UK has a contactless payment limit of £100 per transaction. This is the case for all contactless payments, regardless of which service you're using.
Things are a little different in the US. The US (and Canada, while we're at it) have not set any sort of legal contactless limit. They leave that decision up to the card schemes and financial institutions, which has famously always ended well. Nevertheless, Americans can tap to their heart's content throughout the nation, and that's what freedom is all about.
Is it secure?
Lots of steps have been taken to ensure Apple Pay remains safe and trusted. All purchases need Face ID, Touch ID or your passcode to be processed. Your card number and identity aren't shared with merchants, and no card numbers are stored either on your device or on Apple servers.
When you make a purchase, neither Apple nor your device will send your card number to the person you're buying from. If you're paying for something online in Safari or through apps, the merchant only receives the info you need to share to get your package – name and address, for example.
Which banks/cards are supported?
There once was a time when Apple had to convince the banks to go contactless. Now, if you can name it, it's more than likely Apple Pay friendly. All the big hitters are on board, including Barclays, Bank of Ireland, NatWest, HSBC, Bank of Scotland, Monzo and Halifax. A full list of accepted banks in the UK can be found here.
The US has an equally as expansive list. In fact, it's pretty much into the hundreds, and covers banks from Alabama to Wyoming. A full list of accepted banks in the US can be found here.
Additionally, credit cards from Visa and MasterCard are all set for use with Apple Pay in the UK, so you can go ahead and rack up huge bills if you so desire.
Where can I use it?
Because Apple Pay uses plain ol' NFC for purchases, stores don't need special equipment to read your device's signal. In fact, Apple Pay works anywhere that takes contactless payments, from supermarkets to train station vending machines. Many independent businesses and market traders take Apple Pay too, thanks to portable Apple Pay NFC readers.
Apple Pay works while travelling overseas, too. If a place accepts contactless payment, then it'll likely accept Apple Pay. That said, some banks may not be accepted abroad, and there may be a few hidden charges to boot.