Everything you need to know for using Apple Pay in the UK
Apple's contactless payment service has launched; ready to start spending?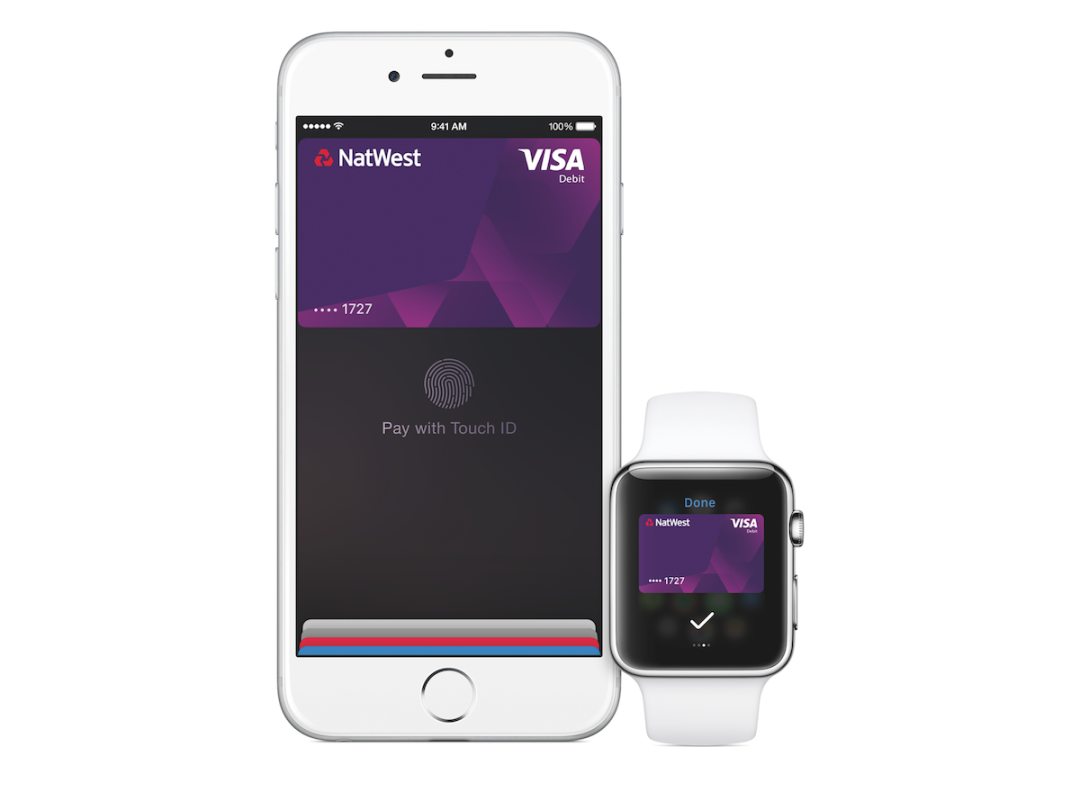 Nine months and a lot of rumours later, Apple Pay has finally launched in the UK following its debut in the States last autumn. Are you ready for contactless payments?
They've surged in the UK, with more than £2.3 billion spent last year using contactless means, and the introduction of Apple Pay is sure to help push that tally much, much higher in 2015. Now anyone with an Apple Watch or iPhone 6/6 Plus can get in on the spending.
If you're tired of pulling out your wallet for every little expense, particularly when it comes to small things like drinks and public transport, now's the time to try digital device payments. But how does it work, and which banks and retailers are onboard at this point?
Luckily, we've got the answers to all of your questions. Eager to give Apple Pay a shot? Here's everything you need to know.
How does it work?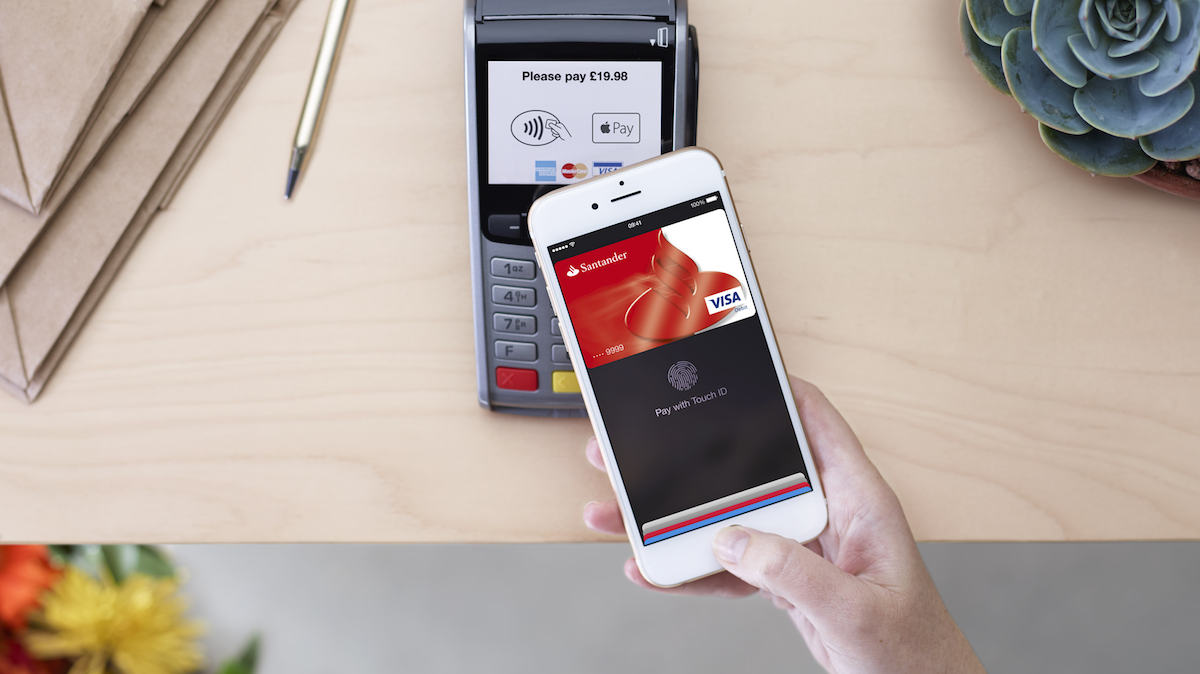 First off, you need a device. The iPhone 6 and iPhone 6 Plus both have the NFC chip needed to execute contactless payments at retail terminals. The Apple Watch is similarly equipped, and it opens up the iPhone 5, iPhone 5S, and iPhone 5C to Apple Pay, as well, since wearing the watch serves as your security verification.
You'll need a participating credit or debit card, as well – after all, that money has to come from somewhere. We'll get deeper into which companies and banks are onboard a little later, but if you're good to go, it'll just take a couple minutes to register your card before use.
When you check out at a store that has a terminal for contactless payments, you'll pull up the card in Passbook on your iPhone and hold it near the reader. Apple Pay will verify your identity as you hold your finger on the Touch ID sensor, and then you'll be all set.
If using the Apple Watch, you can either pull up Passbook or double click the Digital Crown to pull up your card, and then hold it near the reader. So long as the watch is on your wrist, you should be all set.
Your actual credit or debit card number is not stored on the device or on Apple's servers: a special account number is created for each card, specific to Apple Pay, and a unique code is used for each transaction. So have some peace of mind about your payment info transferring from device to device. At least for now. Who knows when someone's going to crack the system.
How do I set Apple Pay up on my gadgets?
As mentioned above, Apple Pay works on iPhone 6 and 6 Plus and Apple Watch (which also opens up the iPhone 5, 5C and 5S to the service). It also works on iPad Air 2 and iPad Mini 3. On iPhone or iPad, you first have to enter card details by following these steps:
1) Go to Settings -> Passbook & Apple Pay
2) Tap 'Add Credit or Debit Card'. Enter your Apple ID.
3) You'll see a fancy Apple Pay screen. Tap 'Next' in the top right-hand corner.
4) In the 'Add Card' screen you'll be given the option to add new card details, to choose the card you already have registered for iTunes purchases by adding the three-digit Security Code for it or to add a new card. Tap in the relevant details and tap 'Next' in the top right-hand corner.
5) If you're happy with the Ts&Cs, tap 'Agree', and again when the dialogue box pops up.
6) You'll be asked if you want to verify your info via your phone or via a text activation code.
7) Type in the code – and you're all set up.

To then make Apple Pay work on your Apple Watch:
1) On your iPhone, open the Apple Watch app
2) Under the My Watch menu, tap on Passbook & Apple Pay
3) Tap on 'Add Credit or Debit Card'.
4) Follow the instructions as above.
How do I, y'know, pay for things?
It's simple. With your iPhone or iPad, you hold your device over a contactless card reader with a recognised finger or thumb resting on the Touch ID sensor (the home button, in case you didn't know).
With an Apple Watch, you double-press the side button below the Digital Crown, select the card you wish to pay with and tilt your Watch towards the reader. You'll receive a little buzz to tell you your payment has been successful. You don't need even your iPhone with you to pay.
Which banks/cards are supported?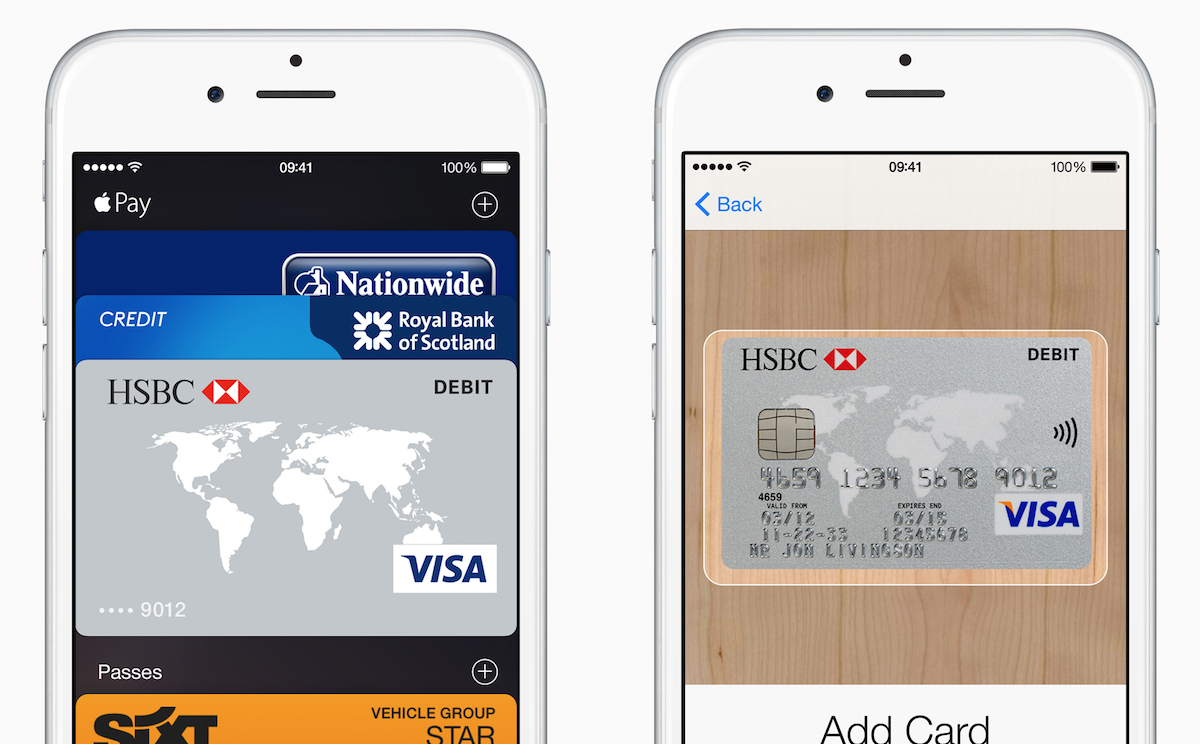 Apple hasn't yet brought on all of the big money players in the UK, but it's made a good start for the launch. As of today, the following banks allow their credit and debit cards to be used with Apple Pay: American Express, First Direct, HSBC [update 9.35am, 14/7: HSBC customers are not yet able to register their cards; HSBC says support is coming 'later in July'], Nationwide, NatWest, Royal Bank of Scotland, Santander, and Ulster Bank.
Additionally, credit cards from Visa and MasterCard are all set for use with Apple Pay in the UK, so you can go ahead and rack up huge bills if you so desire.
Luckily, if your bank or company isn't on the list just yet, Apple plans to expand the list by year's end. The following banks are listed as "coming soon" on the official site: Bank of Scotland, Halifax, Lloyds Bank, M&S Bank, MBNA, and TSB.
But what about Barclays? While there's been no official announcement, a report last week claims a company executive calls support "imminent," although there's no timeframe noted.
With the release of iOS 9 this autumn, Passbook will be renamed Wallet, and it will expand to support store credit cards – and even loyalty and discount cards. So if you have any retailer-specific cards, you hopefully won't have to fumble around in your wallet just for those while making the rest of your payments with Apple Pay. Thus, the new Wallet.
Where can I use it?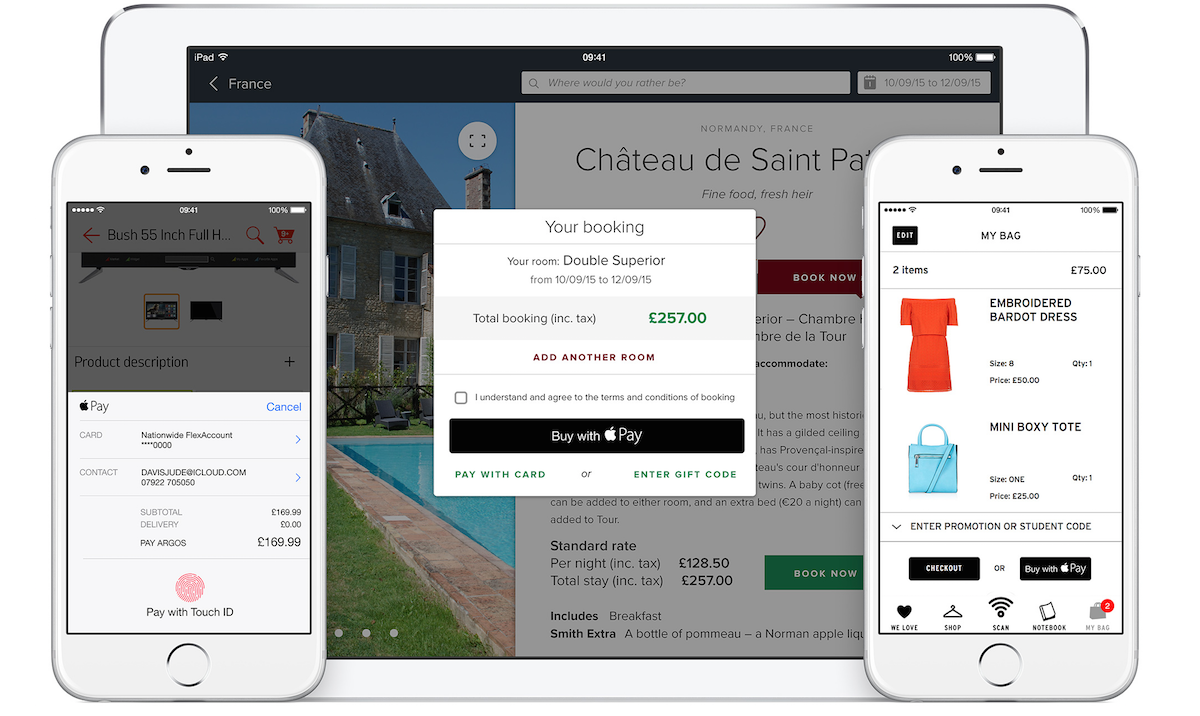 Because Apple Pay uses plain ol' NFC for purchases, stores don't need special equipment to read your device's signal: the same terminals used for existing contactless payment services work, if the retailer or transport company supports Apple Pay.
In fact, Apple says that some 250,000 places in the UK are set to accept Apple Pay right now. Numerous major retailers and restaurants are already listed on the website, including Boots, Starbucks, Waitrose, McDonalds, BP, M&S, and Post Office.
Many more retailers with NFC readers can also take Apple Pay, and surely as contactless payments grow in popularity across the nation, that number will surge soon. However, top stores like Asda and Sainsbury's are holding off from supporting Apple Pay, at least in the short term. In some cases, stores are supporting rival contactless payment systems and don't want to see Apple gain a foothold in that space.
At least transit is sure to be a big draw for Apple Pay users, as Transport for London supports it right out of the gate for bus, tube, and rail rides. Better yet, TfL will automatically handle capping via Apple Pay to ensure you're not overpaying for days in which you used a lot of transport. The Monday through Sunday cap is calculated weekly – so if you're using Apple Pay, use it for all your rides to ensure everything is considered in that process.
There is one big stumbling block for Apple Pay right out of the gate, and it has little to do with the number of retailers onboard. Currently, the UK has a contactless payment limit of just £20 per transaction, although it's being raised to £30 come September.
Still, that's pretty paltry, and it limits the types of items that people will be using Apple Pay for. It's rumoured that Apple may work out deals with certain retailers to allow higher-value purchases, although that remains to be seen.
Also, while most people just think of Apple Pay as a service for physical, in-person transactions, it's also used for payments within apps – like Trainline, Domino's, Hotels.com, Just Eat, and more. And the iPad Air 2 and iPad Mini 3 can also get in on that part of Apple Pay (along with the iPhone 6/6 Plus), due to the Touch ID sensors, but they can't be used at stores.
Which is probably for the best. After all, it's harder to claim the perks digital convenience if you're pulling out a large tablet instead of your wallet.