Google Pixel 4 XL vs Huawei P30 Pro: Which is best?
Two of Android's top contenders battle it out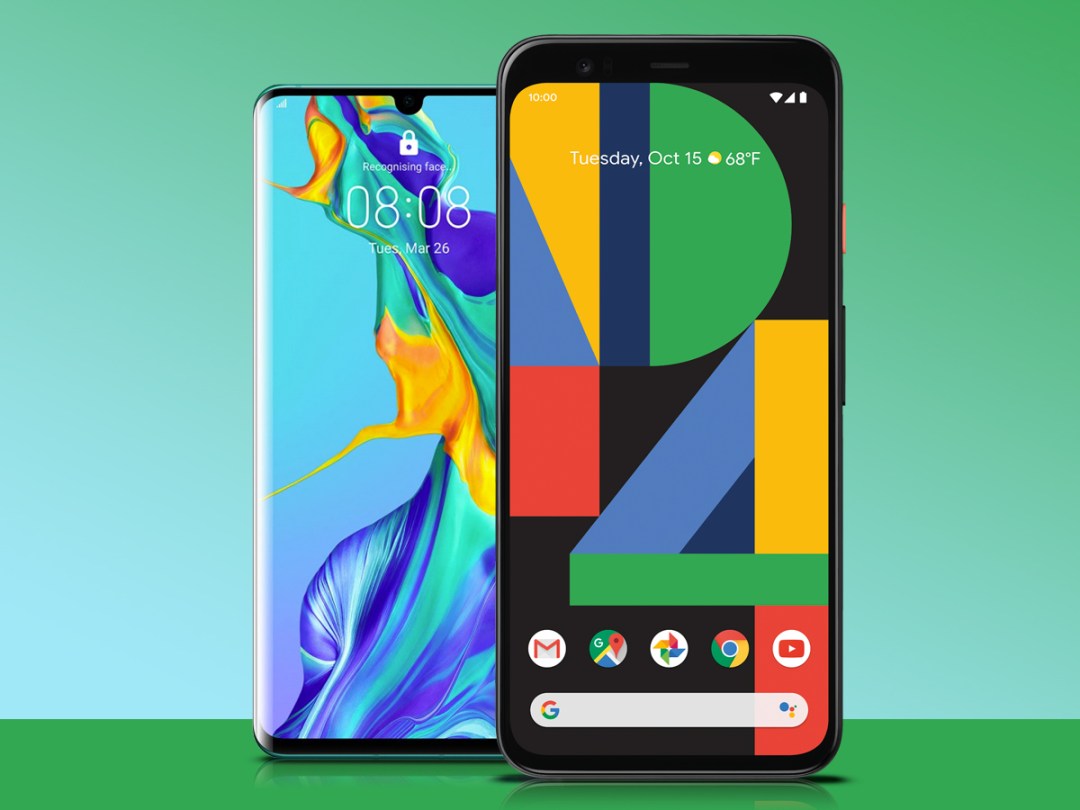 It's that time of year again: Google has just rolled out its new Pixel 4 phones, packing the usual emphasis on software and camera prowess alongside some other perks and upgrades.
The Pixel 4 XL represents Google's (extra-large) vision of what an Android phone should look and feel like – but our favourite phone thus far this year has been the Huawei P30 Pro, a gorgeous handset with super-camera skills… and thankfully, Google services onboard (unlike the new Mate 30 Pro)
Can Google's own latest large phone take down the reigning champion? Here's our verdict.
Design: Bold or boring?
The Google Pixel 4 XL thankfully loses the super-deep screen notch from the Pixel 3 XL… but that just means it has a very large forehead of bezel now. And on the back, it sadly loses the two-tone glass finish, taking away one of the rare visual differentiators. It's just matte glass now.
We called it "boringcore" design in our review. It's fine, but most other phones at this price offer more flash and/or polish.
Meanwhile, the P30 Pro boasts Huawei's boldly styled glass backing, which comes in an array of styles with alluring names like Breathing Crystal and Amber Sunrise. They look fantastic. On the front, you get a small teardrop notch here – but no giant bezel forehead – and the phone is curvy and plenty attractive.
Verdict: Huawei P30 Pro
Screen: The Pixel pops
Google has a clear edge on this front. The Pixel 4 XL's 6.3in OLED display is sharper at QHD+ resolution, whereas the P30 Pro's larger 6.47in screen shows its pixels more clearly at just 1080p resolution.
But that's not all. The Pixel 4 XL's screen also has a higher 90Hz refresh rate, which means the UI, webpages, and more feel faster and more fluid than with a typical 60Hz display. Seeing is believing on that front – it's a beautiful thing.
Verdict: Google Pixel 4 XL
Camera: Two of the best
With every Pixel, Google has packed in industry-best software and A.I. smarts to do more than phones that pack in additional hardware. The Pixel 4 line is the first to put a second back camera on the back, amazingly – and it only makes the experience even better by giving you a 16-megapixel telephoto zoom lens to augment the standard 12MP camera.
Still, it's software that gives Google its advantages over much of the flagship pack. Algorithms help turn out oft-brilliant results, plus the nighttime Night Sight mode is even better than before, astrophotography lets you grab starry shots with long exposures, and the interface cleverly packs in active exposure controls.
Huawei's P30 Pro doesn't hit all of those same marks, but it hits one that Google can't touch: 10x hybrid zoom via a mix of a periscope lens and digital smarts. It's like nothing you've seen on a Google, Apple, or Samsung before, and the results are honestly fantastic.
Elsewhere, the P30 Pro takes strong everyday shots and decent nighttime images. We'd give the Pixel 4 XL a slight nod on point-and-snap photos, but the P30 Pro's zoom perk is unmatched here. We have to split the verdict here.
Verdict: Draw
Performance: Both blaze
There's no significant difference here. The Pixel 4 XL uses Qualcomm's Snapdragon 855 flagship chip from earlier this year, along with Android 10 – so it's snappy and plenty capable when it comes to things like games and high-performance apps.
Meanwhile, Huawei's Kirin 980 chip from last autumn comes pretty close to the Snapdragon in benchmarks, and it's likewise speedy and plenty capable.
Verdict: Draw
Battery and perks: Huge for Huawei
Huawei has the edge on both battery and storage. Google's 3,700mAh battery pack sounds sizable, but it's pretty underwhelming – it just doesn't have staying power beyond an average day with modest usage. Push any harder and you'll be reaching for your charging cable, charging pad, or battery pack before early evening.
The P30 Pro's 4,200mAh pack is not only physically larger, but also a lot more resilient overall. It can withstand heavier app and media usage during the day, or last into a second day if you don't push as hard. Both phones support wireless charging, but only the P30 Pro has the added benefit of reverse wireless charging to top up another phone or accessory on the back.
On the storage front, the Pixel 4 XL is sold in 64GB and 128GB varieties. That's it. And you can't put in a microSD card later, so literally: that's it. Meanwhile, the P30 Pro starts at 128GB and offers larger 256GB and 512GB capacities, plus you can use Huawei's Nano Memory cards if you want to expand out later.
In terms of security, the Pixel 4 XL skips the fingerprint sensor entirely and opts for 3D facial scanning, while the P30 Pro has a solid in-display fingerprint sensor and a less-secure 2D facial security option. Your call on which approach you prefer.
Verdict: Huawei P30 Pro
Verdict: The Pro edge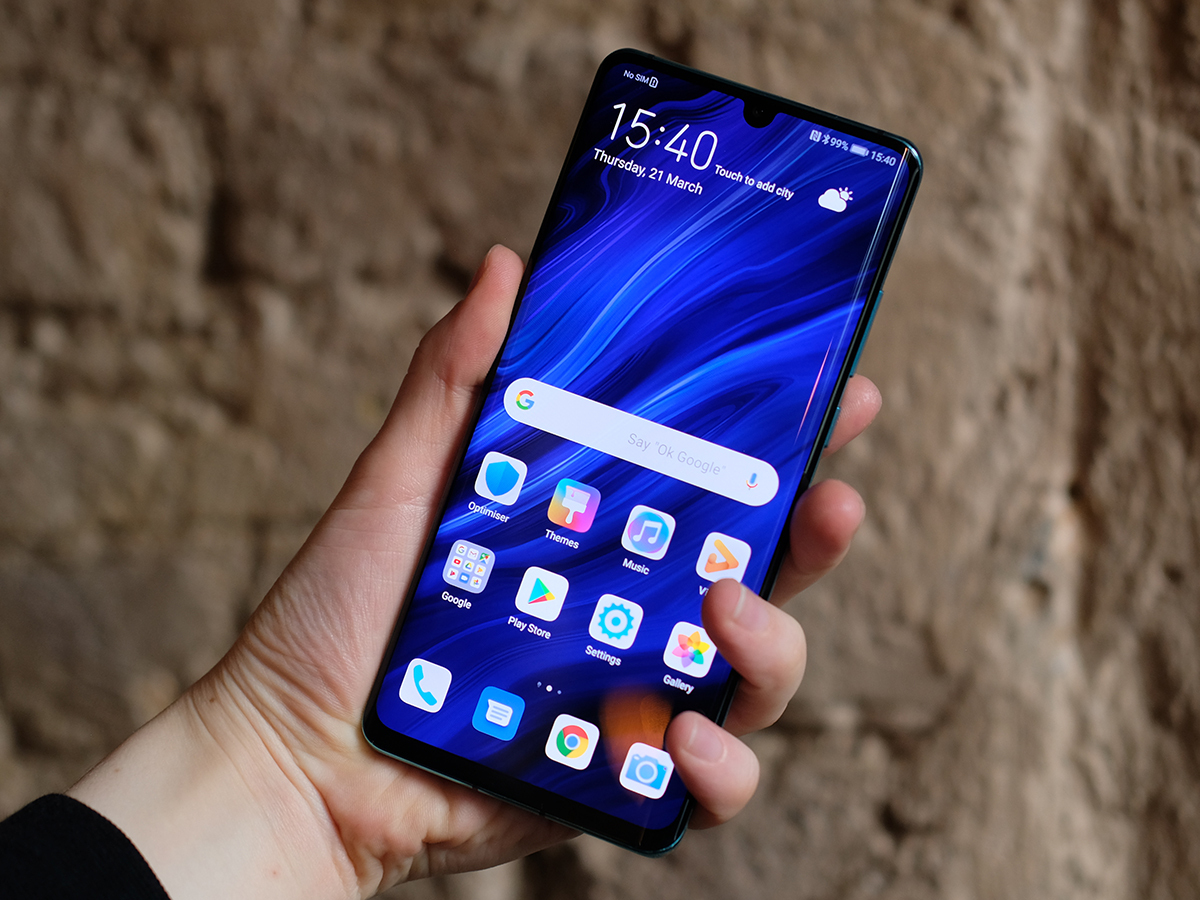 The Pixel 4 XL packs some perks, certainly. Between Google's smooth software, the fantastic screen, and the excellent camera setup, it presents a compelling vision for a modern Android. And at £829, Google has wisely trimmed down the price tag from the previous XL model.
But the design is dull, the battery life underwhelms, and the storage options are limited. Many top-end Android phones come out ahead on all three fronts – some for less cash, even.
Meanwhile, the P30 Pro is still our favourite all-around phone as of this writing, with a stylish design and big screen, strong overall specs across the board, and that brilliant 10x zoom. The £899 starting price is higher, but after six months on the market, you can find it for about £749-799 now. We recommend it over the Pixel 4 XL, for sure.
Winner: Huawei P30 Pro