How to watch the Premier League, wherever you are
The Premier League has begun
The biggest sports league in the world is now back and available across broadcast and streaming platforms. That'll be the Premier League, of course.
The 22/23 season brought us plenty of surprises, until Man City predictably won the league for the third year in a row. Still, we saw Arsenal (almost) triumph, Chelsea slump to 12th, and Man United actually win a trophy. No such luck for Tottenham, mind you. Haaland showed the world what happens when a football-playing cyborg is let loose on the Premier League. Leeds, Southampton and Leicester went down, Brighton made it into Europe, and Aston Villa could have potentially made the Champions League if only they switched managers sooner.
If the Premier League scriptwriters are following last year's brief, then the 23/24 season will offer genuine surprises, alongside some fantastic football – and it's already off to a great start on that front. Here's how to watch it all live, wherever you are.
---
US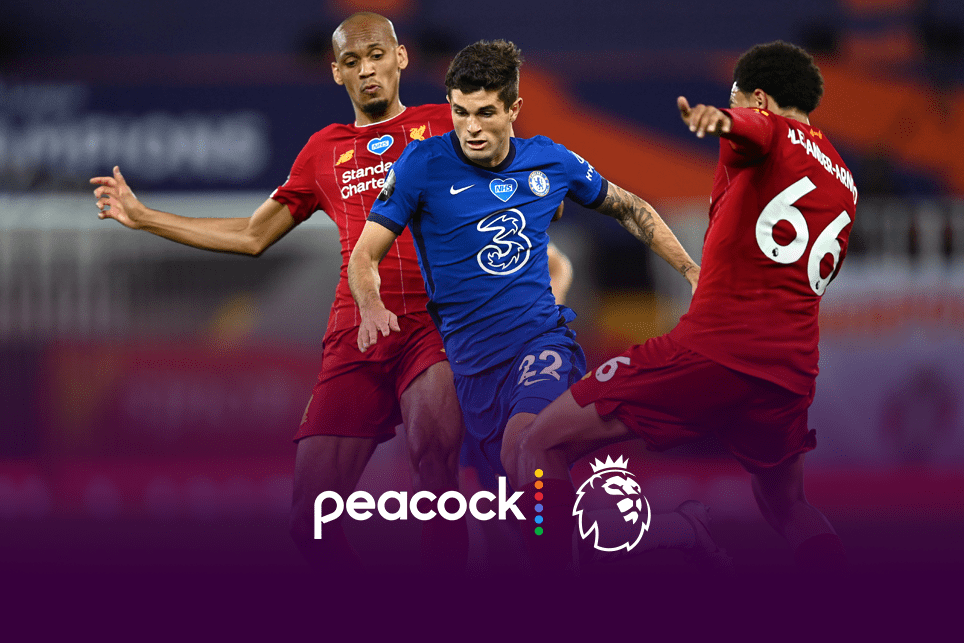 US fans have plenty of choices when tuning in to the Premier League, so much so that it can all get a little confusing.
Cable subscribers can watch a select number of live matches on NBC networks, including USA Network, NBC Sports, and NBC local. The official broadcast schedule is a handy tool for planning your Premier League diary. It'll even sync your favourite teams playing schedule to your preferred digital calendar.
There's also ways to watch if you don't have or want cable. NBC once again offers one of the best all-in coverage for the Premier League. 380 games are available across NBC, NBCSports.com, Peacock and USA Network. You can discover what games are broadcast on which network by taking a look at the broadcast schedule.
A Peacock subscription is the best way of gaining access to not only Premier League games, but also MLB Sunday Leadoff, Sunday Night Football, Olympic sports and much more. A Peacock Premium subscription costs $5.99 a month (+tax), or $59.99 per year (+tax).
UK
While England may be the home of football, watching the Premier League on British shores certainly isn't straightforward. A myriad of platforms and broadcasters vying for a slice of the Premier League pie means that fans must sign up to a number of different services simply to watch their team week in, week out. Oh, unless they're playing at 3pm, but we'll get on to that later.
UK rights have been split between Sky Sports, TNT Sports (formerly BT Sport) and Amazon Prime Video. To watch every game being aired throughout the season, you'll need to subscribe to all three services.
Sky Sports currently has the largest amount of games available throughout the season, at 128 matches. A Sky Sports subscription is currently available for £22 a month for 18 months, in addition to an existing Sky membership. For new customers, a Sky Entertainment & Netflix package with sports is £20 for 1 month, then £29 a month after.
A bundle with Discovery+ and TNT Sports will set you back £29.99 per month. For that, you'll get 52 fixtures throughout the year. Amazon Prime has the rights to 20 games throughout the season, which are aired at no extra cost with a Prime membership – £8.99 per month, or £95 per year.
VPN
Thanks to an archaic ruling first introduced in 1960, the Premier League has a blackout on games being aired in England, Scotland and Montenegro between 2.45pm and 5.15pm. We have ex-Burnley chairman Bob Lord to thank for that. These blackout rules do not apply to those outside Scotland, England and Montenegro, which is great news for fans who live literally anywhere else in the world. But if you do live in those three countries, then a VPN might help.
The likes of ExpressVPN (3000+ servers in 3,000 servers in 94 nations) and NordVPN (5400 servers across 60+ countries) offer deals perfectly tailored for Premier League viewing. Many even come with a few months free.