The best winter sports gear for ski season
Go from snow plough to super slalom with this awesome alpine kit
Flights booked, chalet arranged, flask packed. All sorted for Tignes, right? Not so fast. See, what's the season if not a reason to refresh your wardrobe, stock up on mountain tech and treat yourself to a new ski – or even two?
Thing is, such is the blizzard of winter gear on offer, between the boards, baselayers and beanie hats, it's easy to find yourself snowblind by choice.
Think everything's all white? It is now: we've rounded up the best bits of kit you can buy this season. Just add powder.
The best winter sports gear for…keeping warm
Patagonia Powder Bowl Jacket (£380)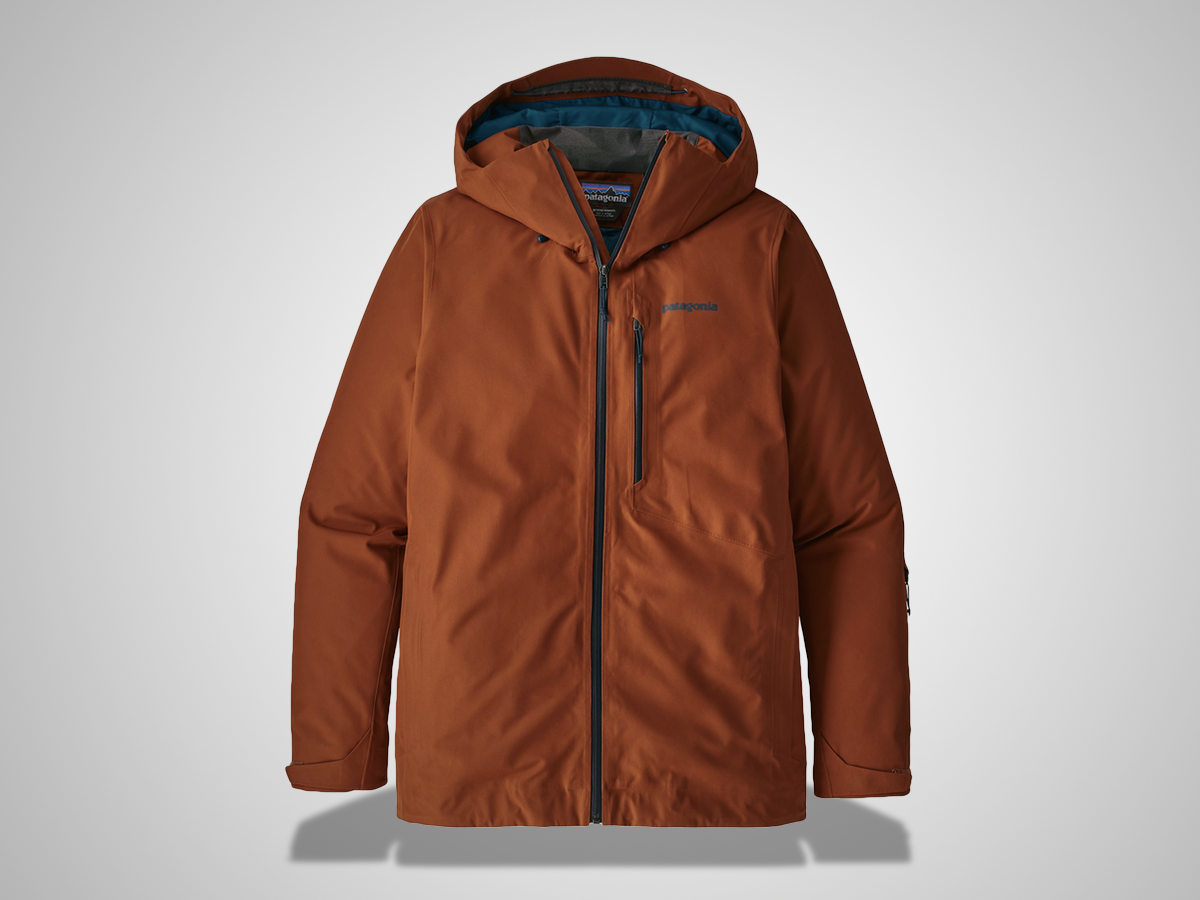 Reusing retro garms is all for the good, but rocking your nan's old neon ski suit is no way to curry favour with the Courchevel crowd.
For a subtler jacket that's just as sustainable, don this all-weather number from Patagonia: weatherproof, breathable and sure to keep you toasty in even the iciest Trois Vallées wind, it's hewn from recycled polyester – a unique blend of plastic bottles and old garments. So you might be wearing something vintage after all.
Bam Zip-Neck Baselayer (£48)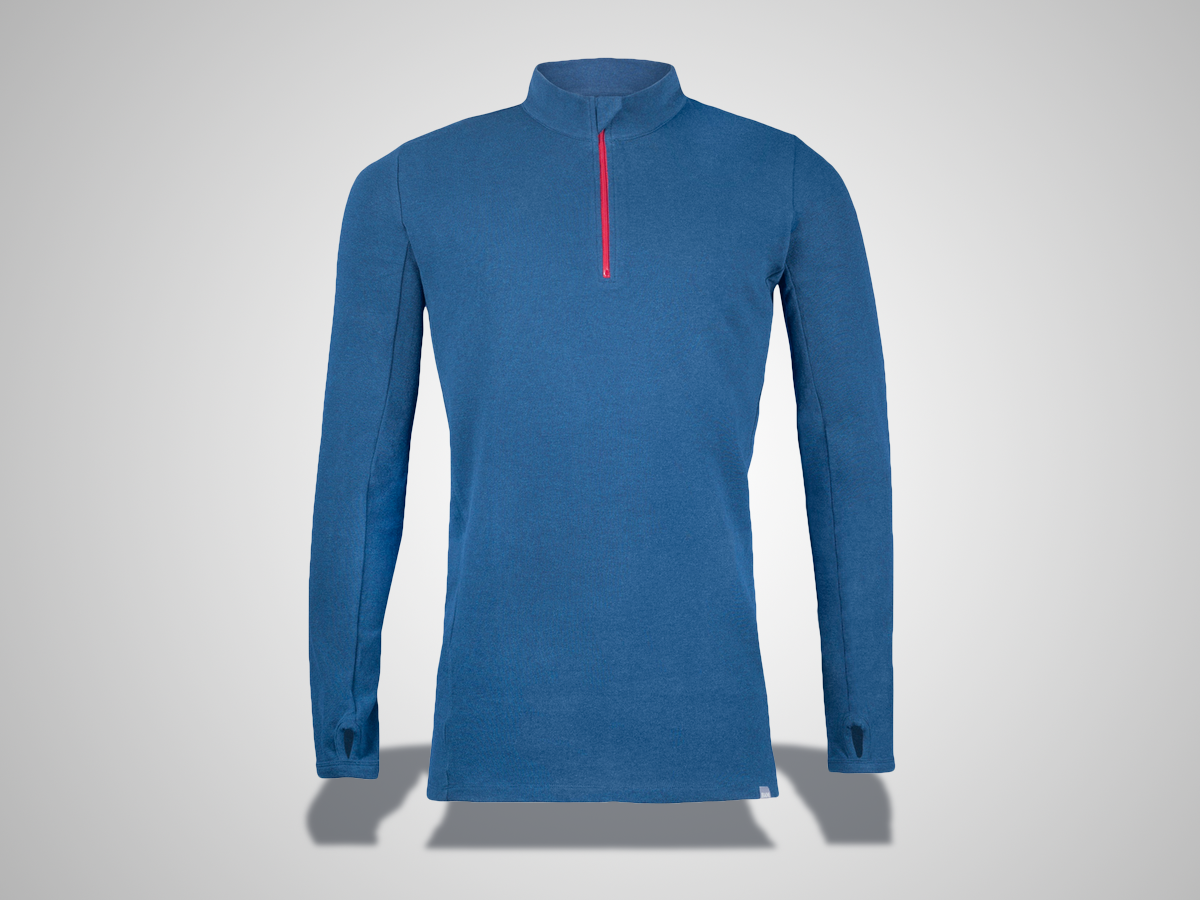 Strap bamboo about your person and you'll have all sorts of bother on the button lift – not least of which will be the mountain breeze gusting between your canes.
Keep the 'boo but ditch the shivers with this fetching bamboo baselayer. Softer than any cotton undershirt and sweat-wicking to boot, it'll keep you warmer in the snow than a huddle of pandas. Which, incidentally, is what you might attract if you wear it to the zoo.
The North Face 1996 Retro Nuptse Jacket (£230)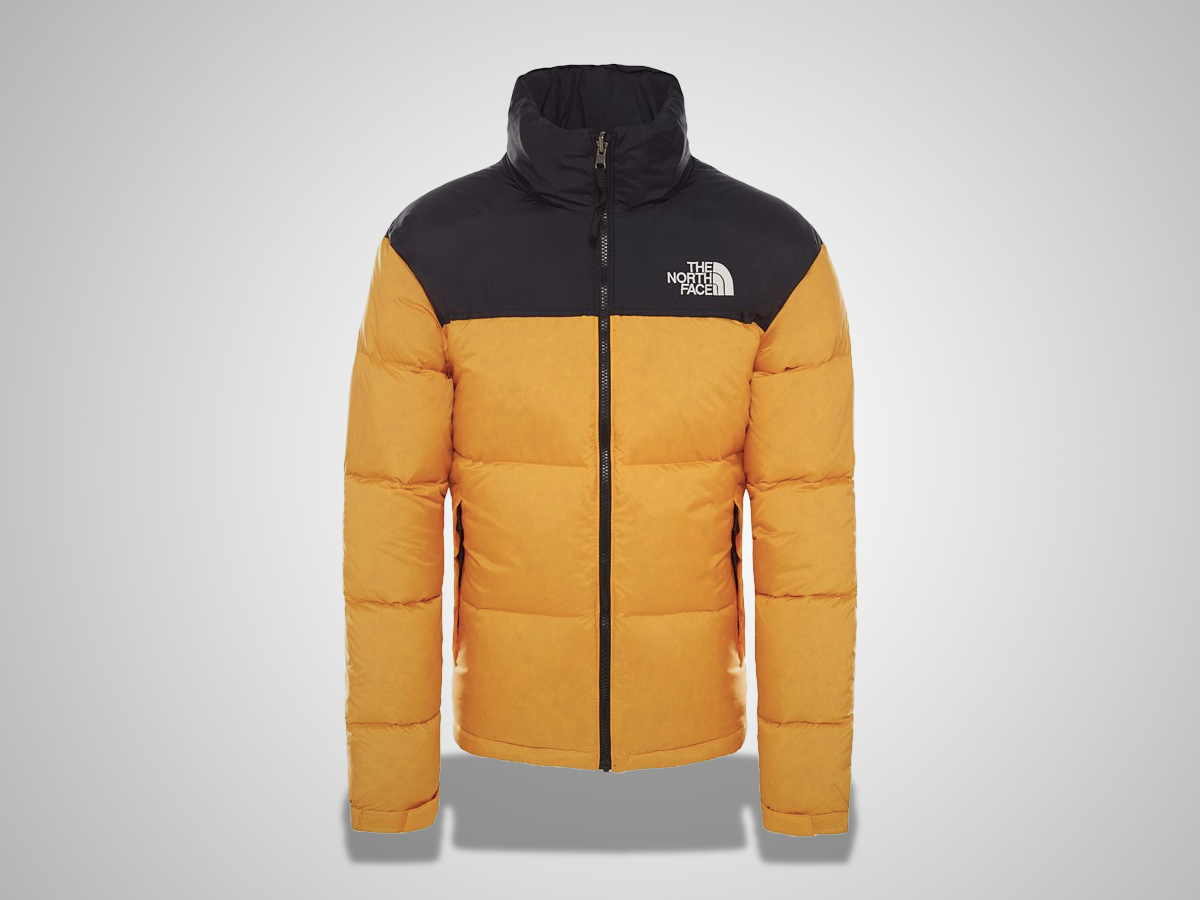 Not a new snowboard trick, Nuptse is the name of a Nepalese mountain near Everest – and its snowy extremes are what inspired The North Face's wearable namesake back in 1996.
Missed it the first time round? Worry not: the puffed-up piece is back – and warmer than ever. Styled like the Spice Girls are still in the charts and stuffed with cosy goose down, the bold jacket harbours a hidden hood, has a water-resistant finish and can pack into a compact pocket. Arguably the greatest comeback since Hermann Maier at the '98 Winter Olympics.
T-Lab Ski-Tripper (£35)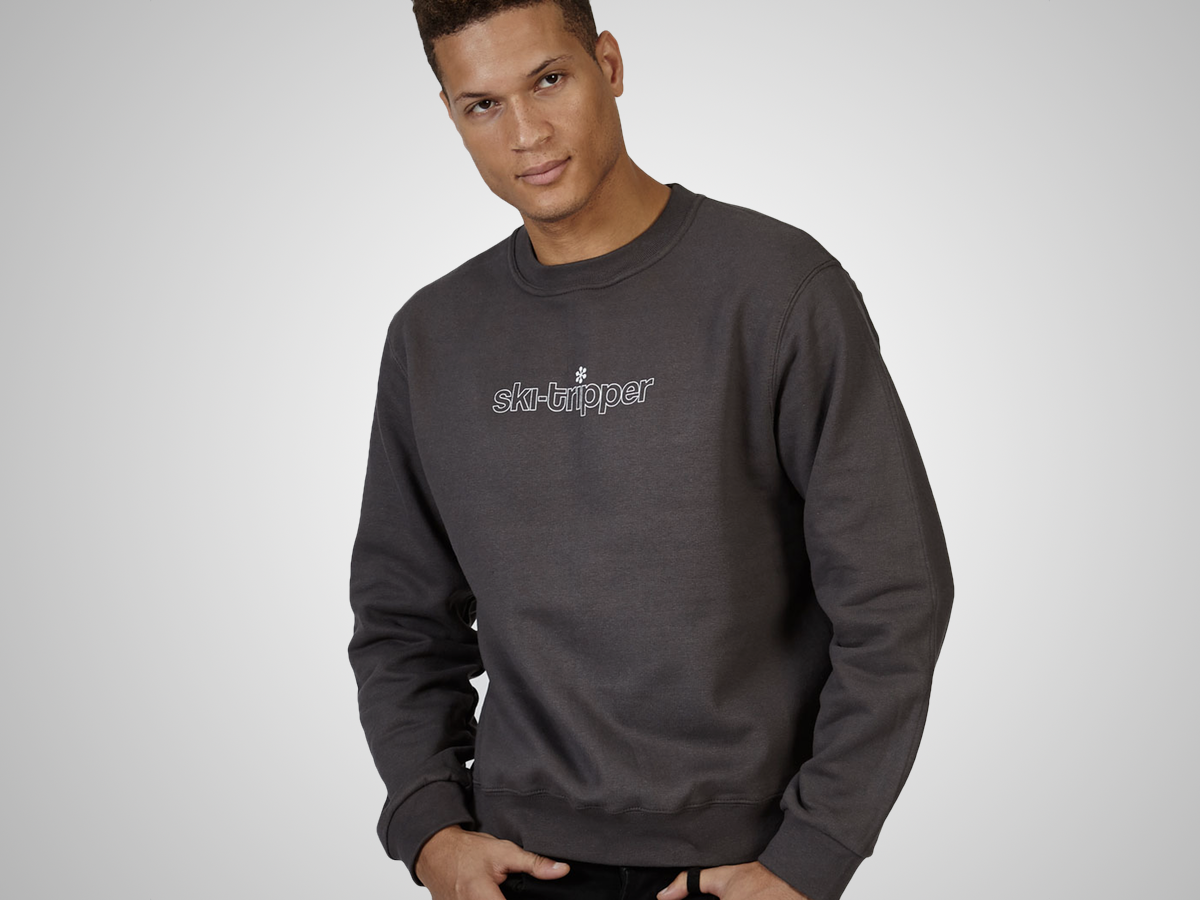 Worried you'll be mistaken for a hapless Sound of Music fan on your trip to Berchtesgaden? Don this self-explanatory sweat from T-Lab and everyone will know your true intentions.
Subtle, understated and lined with cosy fleece, it's also the perfect way to cut through the endless edgy garms you'll find in the après bar.
Gerbing S7 Heated Gloves (£180)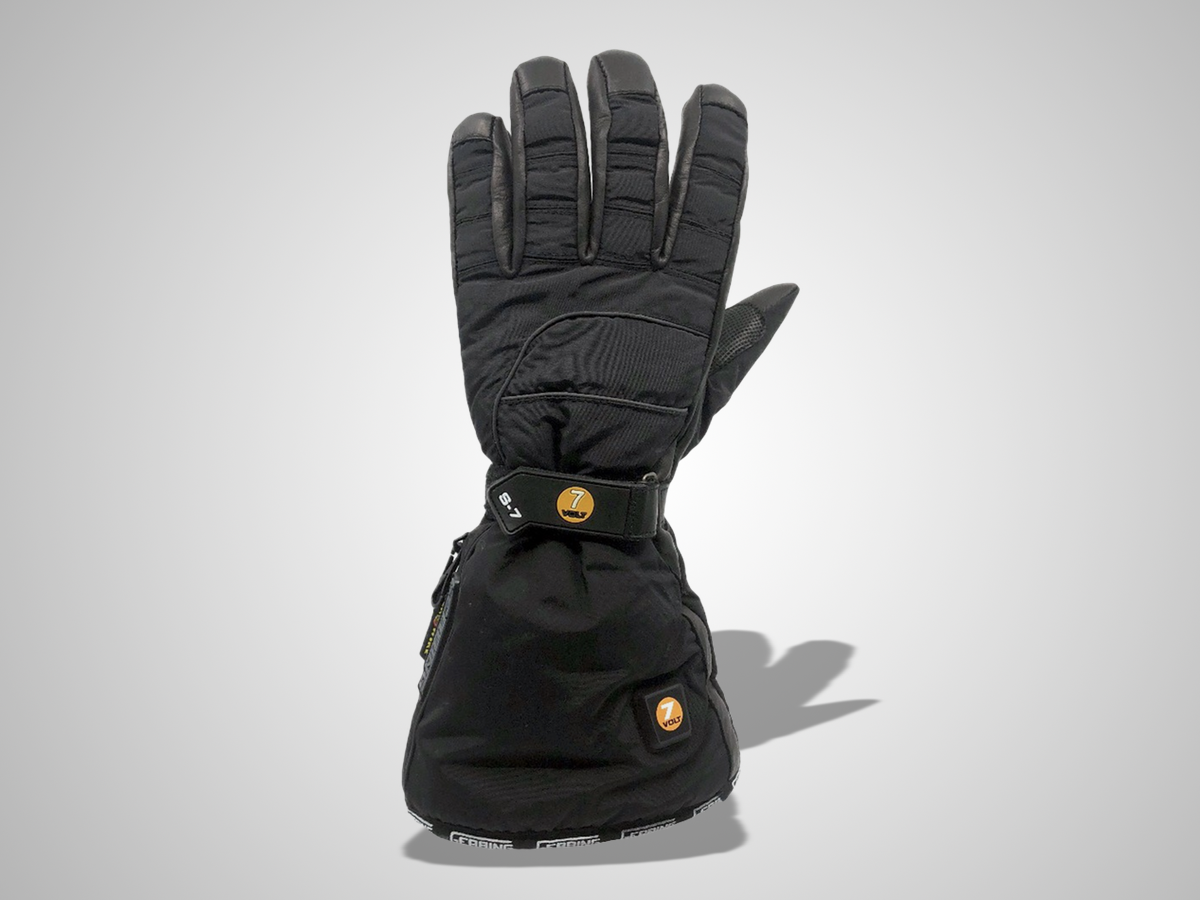 Heading up for another blustery run, you fumble for your lift pass. So numb are your digits that you can't grip the blasted thing. Just when you think you've got the elasticated clip in your grasp – thwack! – it recoils, hitting you square in the face. You abandon your efforts and trudge solemly back to the sauna, vowing never to ski again.
If only you'd invested in these genius gloves from Gerbing: waterproof and fleece-lined, fire up their rechargable 7V cells and you'll find your hands heated, palm and finger. Go green for a light toasting, amber for more warmth or red for a secret paw sauna. Unless you're already in the sauna. In which case, grab that pass and get back outside.
The North Face Thermoball Traction Bootie (£60)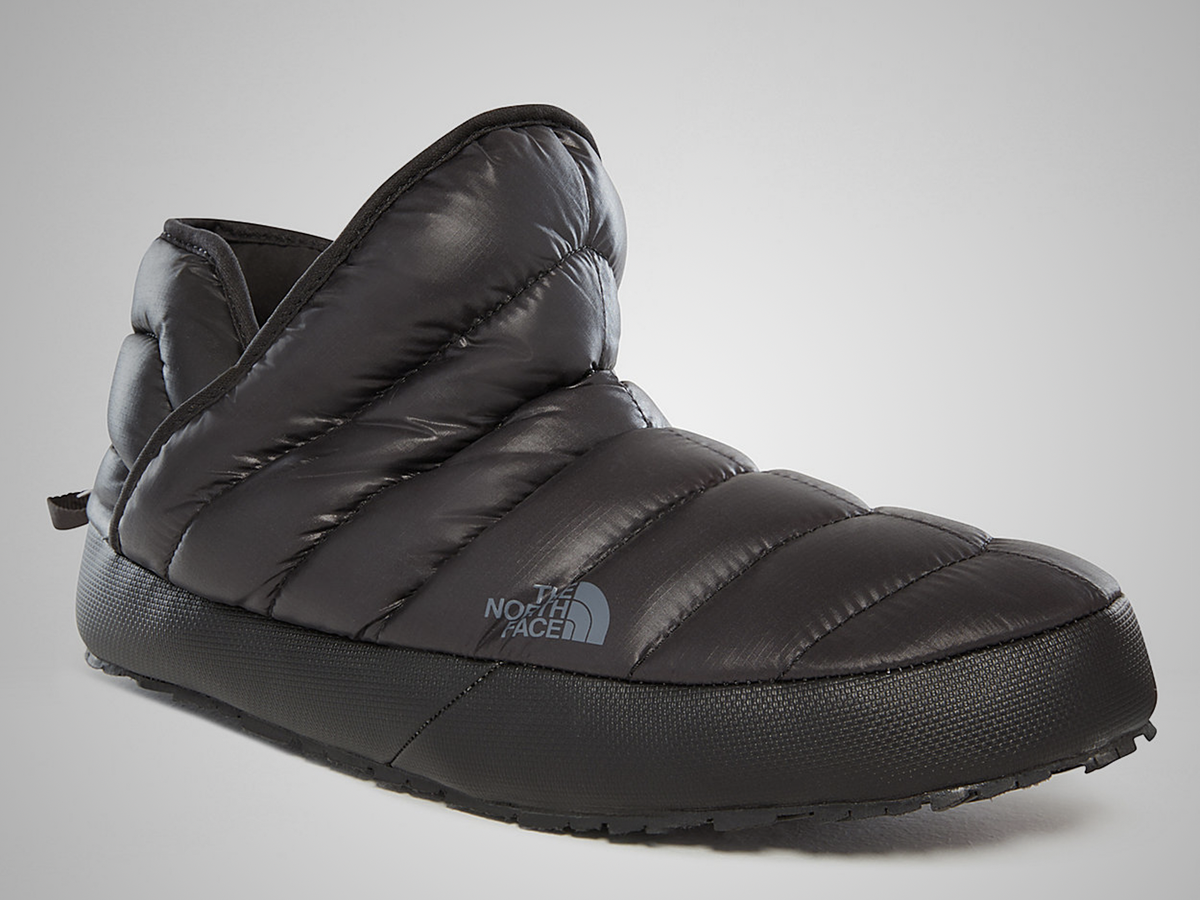 It might look like a short walk from the sauna to the lodge, but five steps up the icy path and you'll soon find it's a very long way for toes exposed to the cold.
Protect your little piggies with these padded boots: water-resistant and lined with insulating fill, the snug slip-ons are also properly grippy – so you can trudge about town in sure-footed warmth.
Picture Wooling Socks (£32)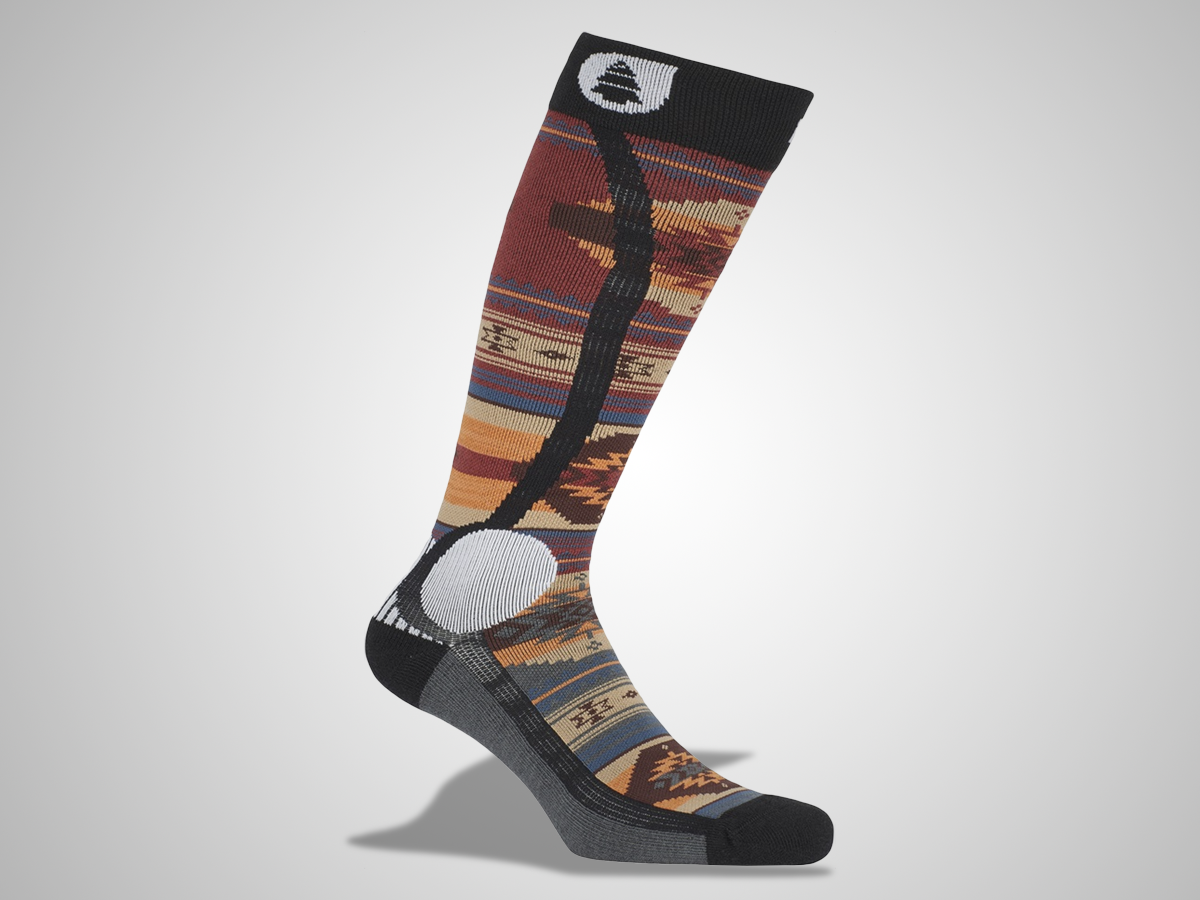 Remember how your winter socks used to have a heel? You know, when there was still elastic at the top and before your big toe poked out?
Revisit the glory days of cushioned soles with these comfy foot-huggers. Partly crafted from recycled polyester, their ergonomic form is the perfect way to say cheers to your boot-fillers – and breathability should mean they smell a little sweeter, too.
Airhole Airtube Merino (£44)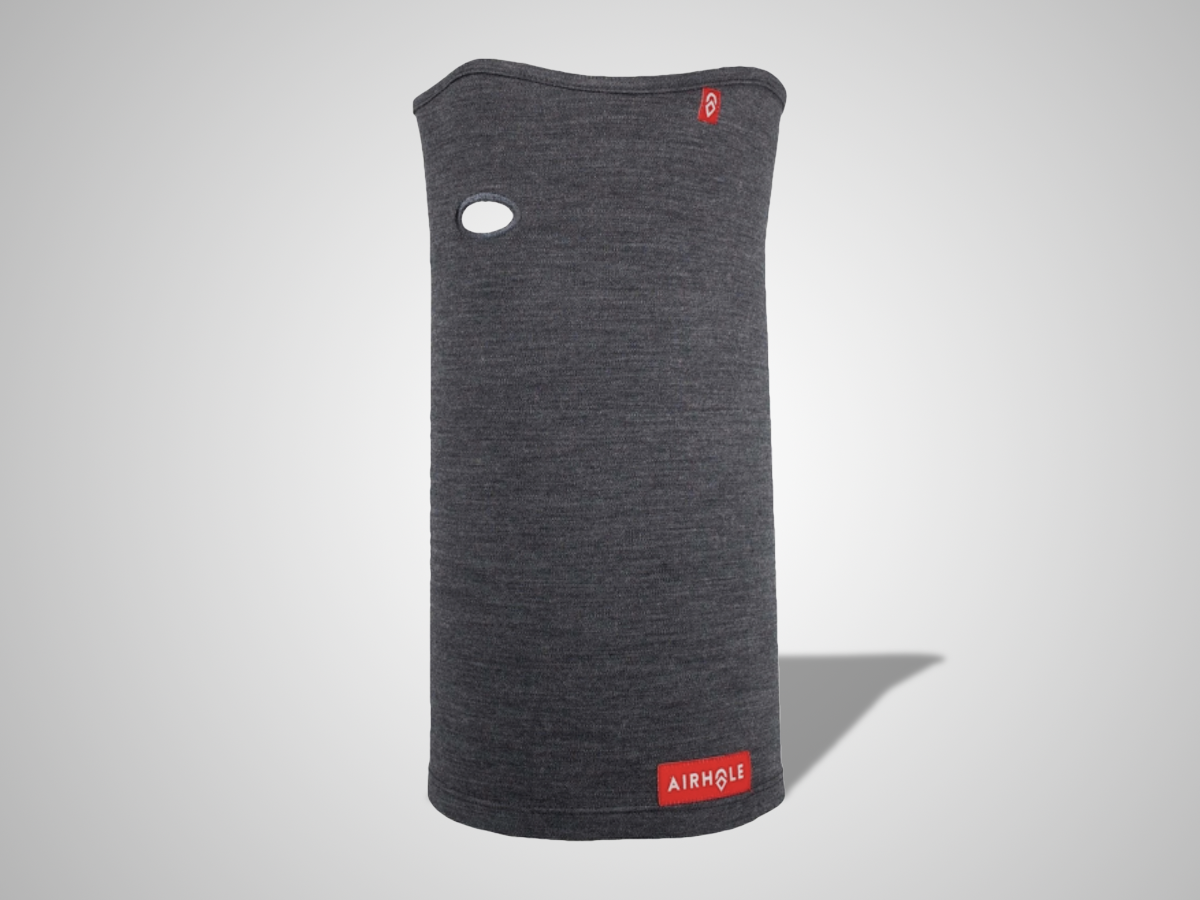 It's a little-known fact that Swiss chocolate is both a highly effective insulator and a brilliant sun block. Smear it on your cheeks and you can be assured of winter warmth, without the rosy glow of reflected sun on snow.
Alas, it's also very tempting to eat. Save the bars for your belly and protect your face with this Merino mask instead: soft, breathable and oh-so-toasty, it's naturally odour-free and packs a petite airhole for easy breathing – because no-one wants a steamy chin.
Finisterre Fisherman Beanie (£30)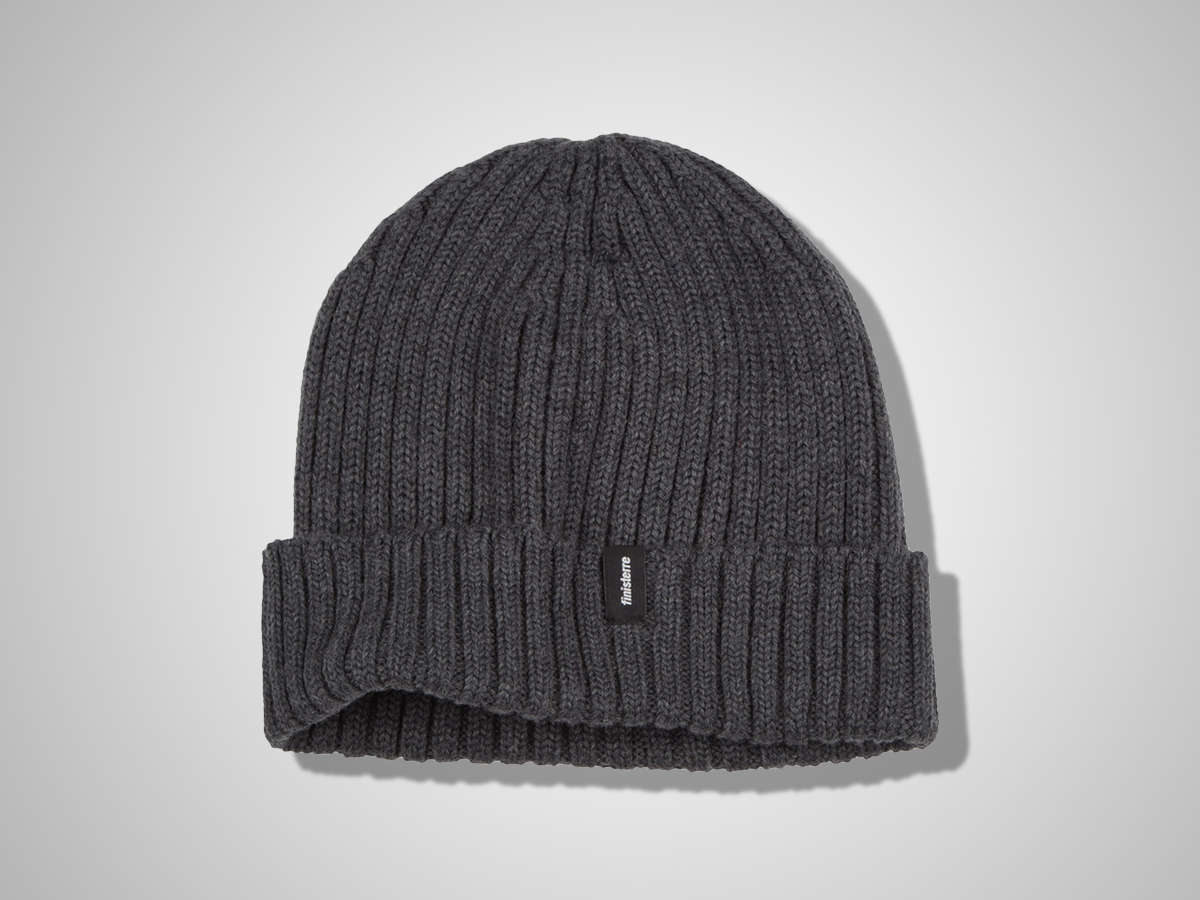 There's no better cure for post-piste aches than a good soak in the open-air jacuzzi. Problem is, it's not really acceptable to dunk your head under the bubbles – which means chilly ears and a frozen nose, even if the rest of you is stewing nicely.
Sturdy, understated and a favourite of fishermen everywhere, pop Finisterre's Merino wool beanie on your bonce for toasty lobes, all night long. It won't do anything for your snout, mind.
The best winter sports gear for…staying safe
Livall RS1 Helmet (£150)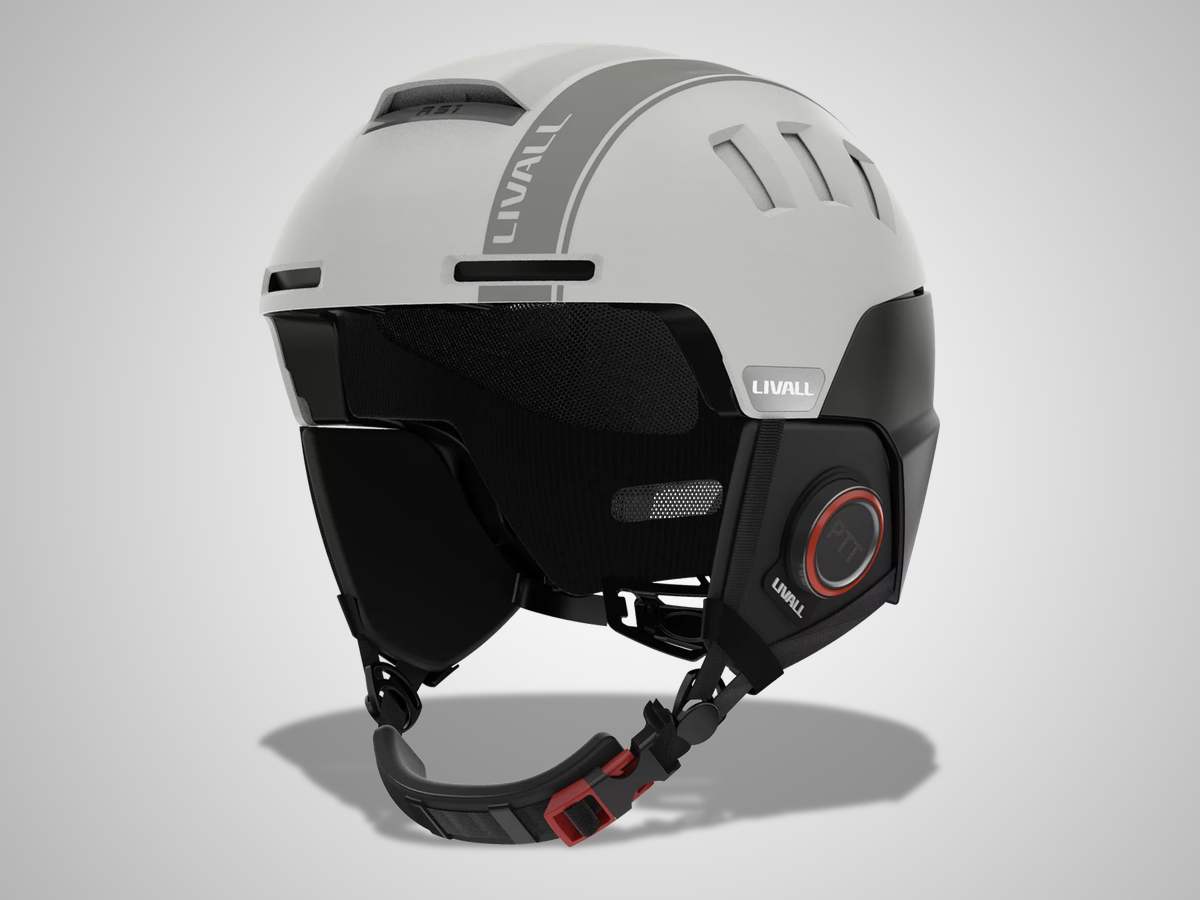 Protecting your head is paramount when you're enjoying the white stuff. One clonk from a chairlift and you'll be out for the season.
Wrap your cranium with this connected can for smarter on-slope safety: packing foam in all the right places, the shell harbours Bluetooth speakers for downhill soundtracks and a nifty walkie-talkie system that can hit up fellow wearers when its time for chocolat chaud. And that's not all.
Taken a hard tumble? It'll detect your fall and, if you don't respond, ping your location to emergency contacts. Taken a hard shot? It'll alert your phone if you drunkenly stumble more than 50m away – because no noggin is immune from the power of Glühwein.
Dragon PXV Goggles (£165)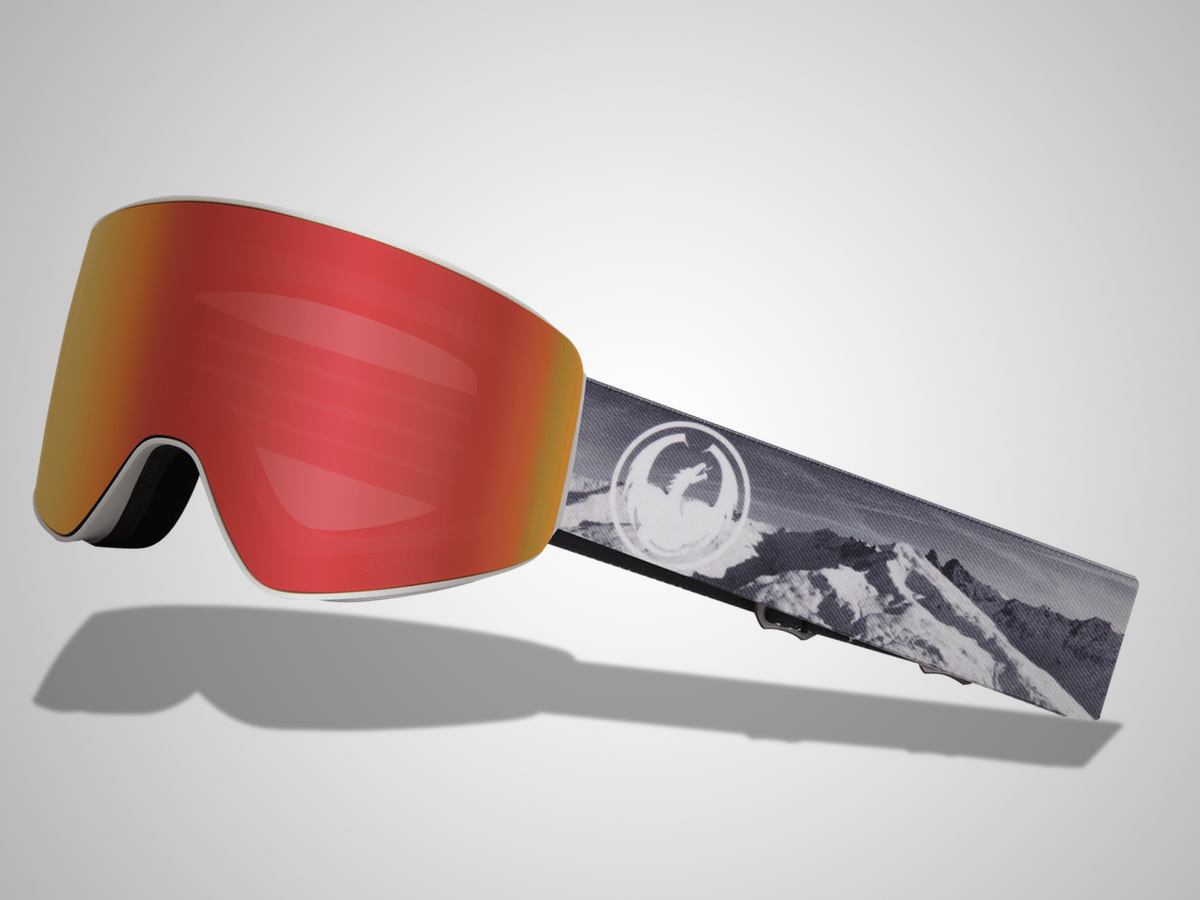 Forget dazzling newbies with your rad grabs in the halfpipe: shoddy goggles will leave you blinded by glare and shredded by the gnar. Whatever that means.
Put an end to disorientation with Dragon's latest line of eyewear. Besides anti-fog tech and a range of colour tints to suit your peepers, the PXVs come fronted by a panoramic Panotech lens – a super-wide wraparound panel that offers unrivalled visability and, thus, less chance of being wiped out by a runaway ski pole.
Ortovox Zoom+ (£175)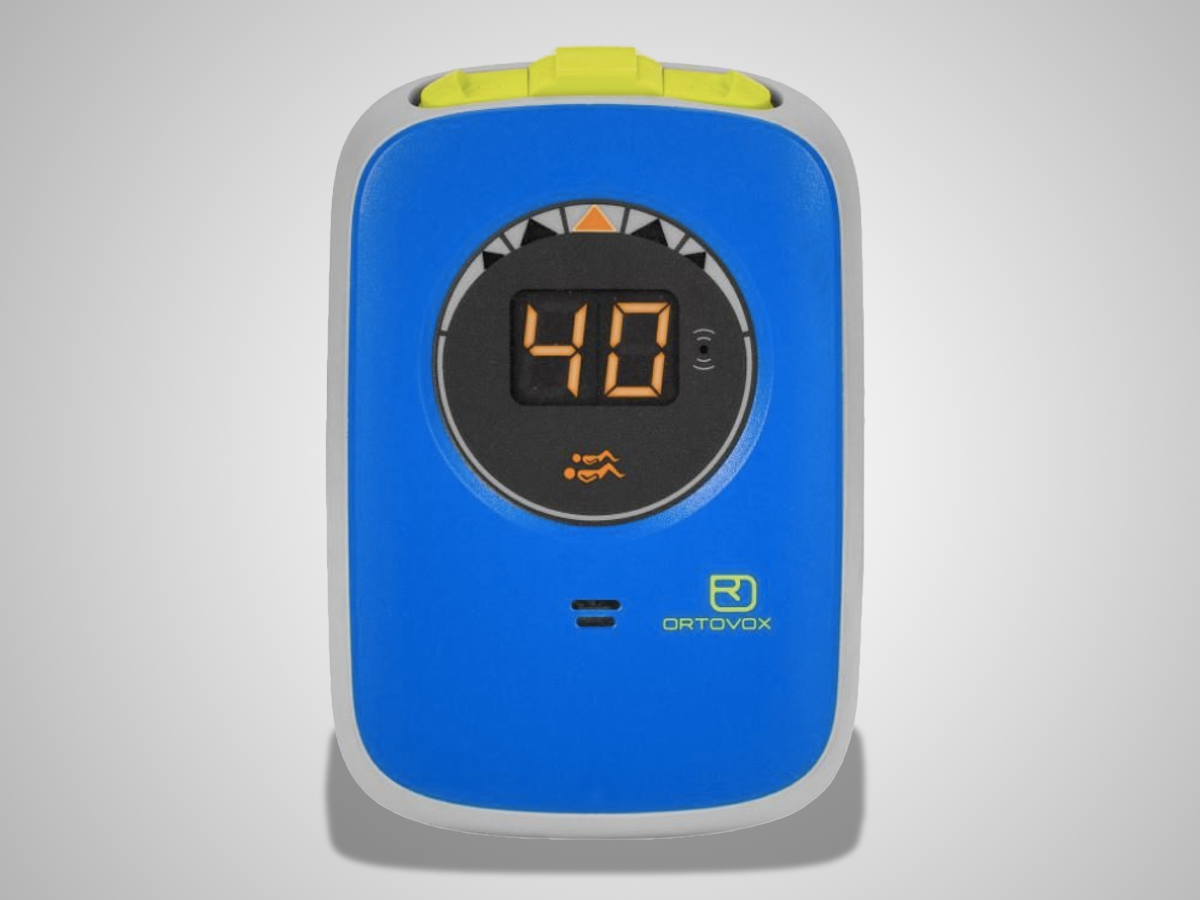 For off-piste daredevils, avalanches are a nightmare scenario. While this pocket-sized transceiver won't reduce the risk of a snow slip, it will make you much easier to find if the worst happens.
Push the button and the Zoom+ will use its three antennae to send the strongest possible signal to searchers, while a Recco Reflector means you'll also show up to professional rescuers. If you're above ground? It works as a search tool, too, with simple directional aids to help you track down buried mates in half the time.
VSSL First Aid Survival Kit (£80)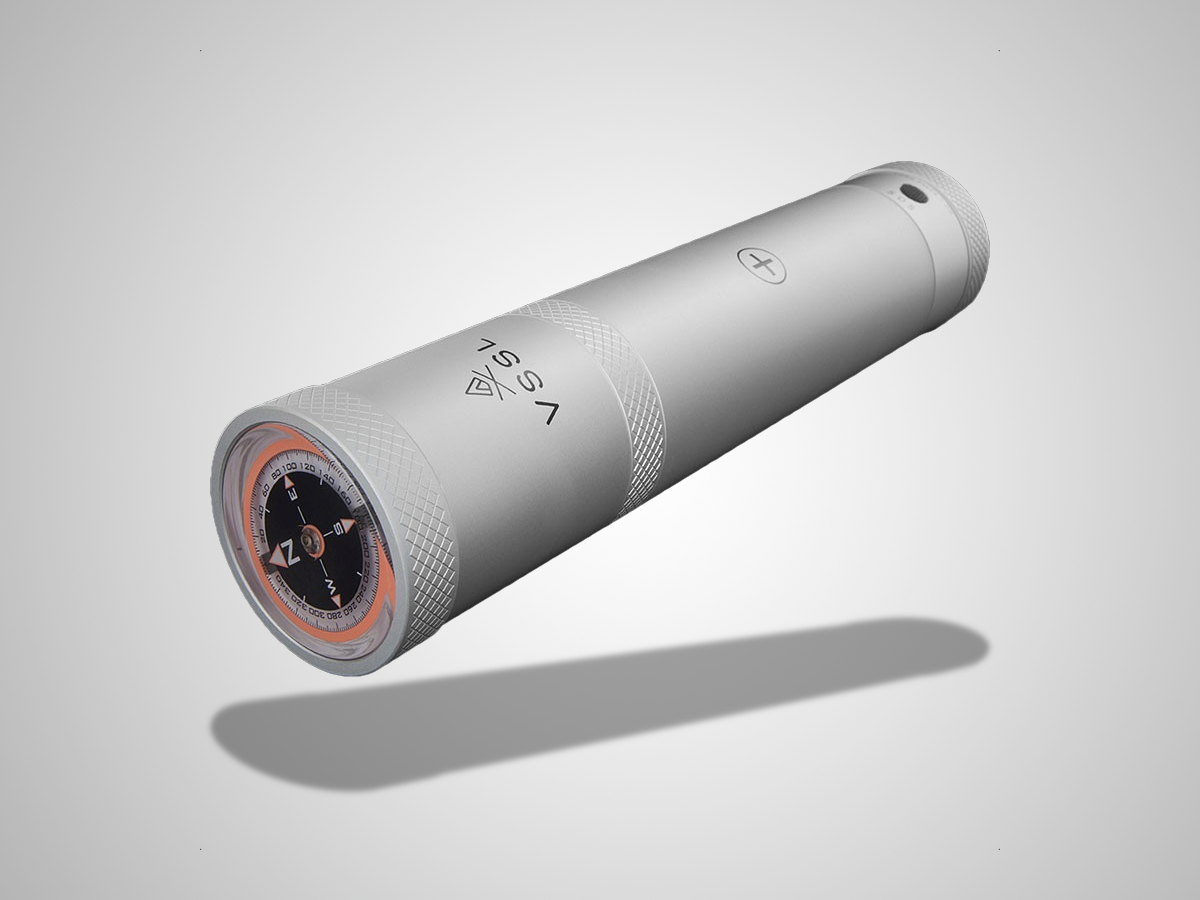 Stuffing your pockets full of bandages is one way to prepare for drama on the slopes. Take a tumble, though, and you could come up looking like the Mummy of Mont Blanc.
For a tidier first aid fix, put this aluminium tube in your poche: near-indestructable, it comes neatly filled with bandages, wipes, tape and more – ideal for a quick patch-up before mountain rescue arrives. There's also a whistle, torch and compass, if you fancy a spot of orienteering.
Petzl Reactik+ (£90)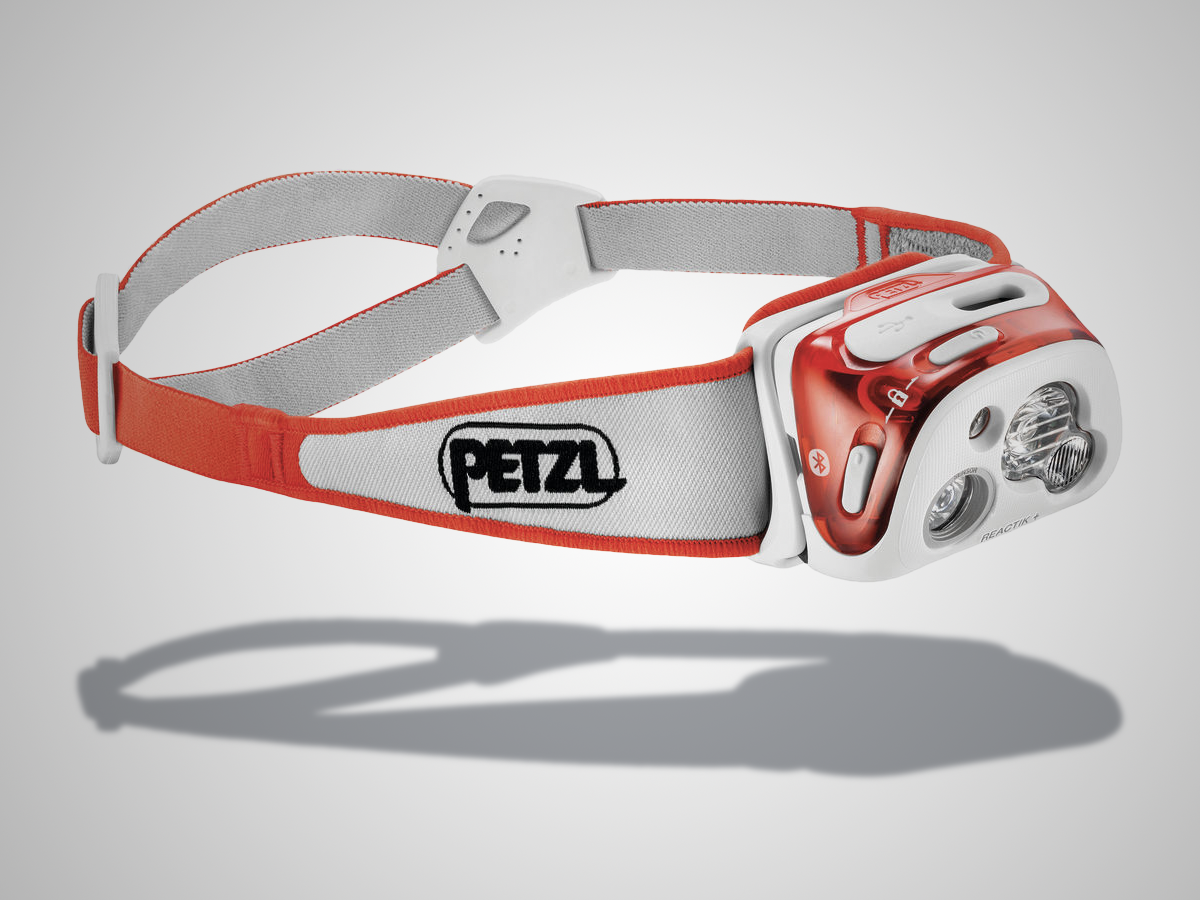 Think you can make it from the sauna to the bar by the scent of schnapps alone? Five failed attempts and a startled goat suggest otherwise. For hands-free light that'll guide you to the après, try strapping this connected headtorch to your noggin.
More of a twilight tourer? Petzl's beamer is a boon in tricky cross-country conditions. Good for up to 10 hours on a single charge, it'll automatically adjust brightness to suit the ambient light, keeping trails perfectly illuminated as day fades to dusk.
There's even a red lamp that works with night vision – because nothing says inconspicuous like crimson beams and spy glasses.
Arva Airbag Reactor 18 (£465)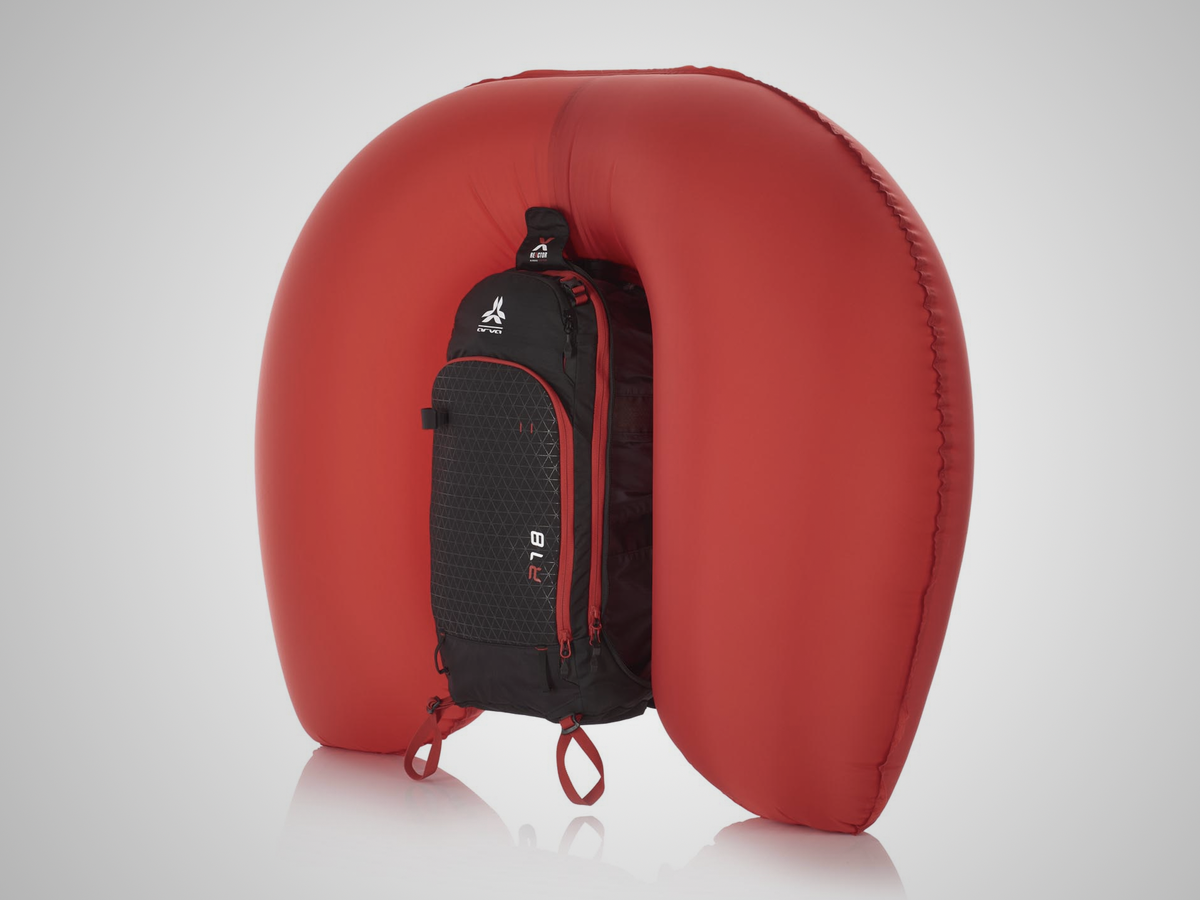 Pull hard on the handle of your average rucksack and the best you'll get is a very tight strap. Good for posture, not so handy in an avalanche.
Tug on this backpack's toggle, on the other hand, and you'll find a big red pillow inflating behind you. Not for an emergency snooze, but to save you if the powder comes crashing down: besides cushioning your body from the force of the snow, the bag – filled by two CO2 cartridges – keeps you floating at the surface so you don't get buried. Just don't set it off in the gift shop.
The best winter sports gear for…improving & recording
Carv (£229)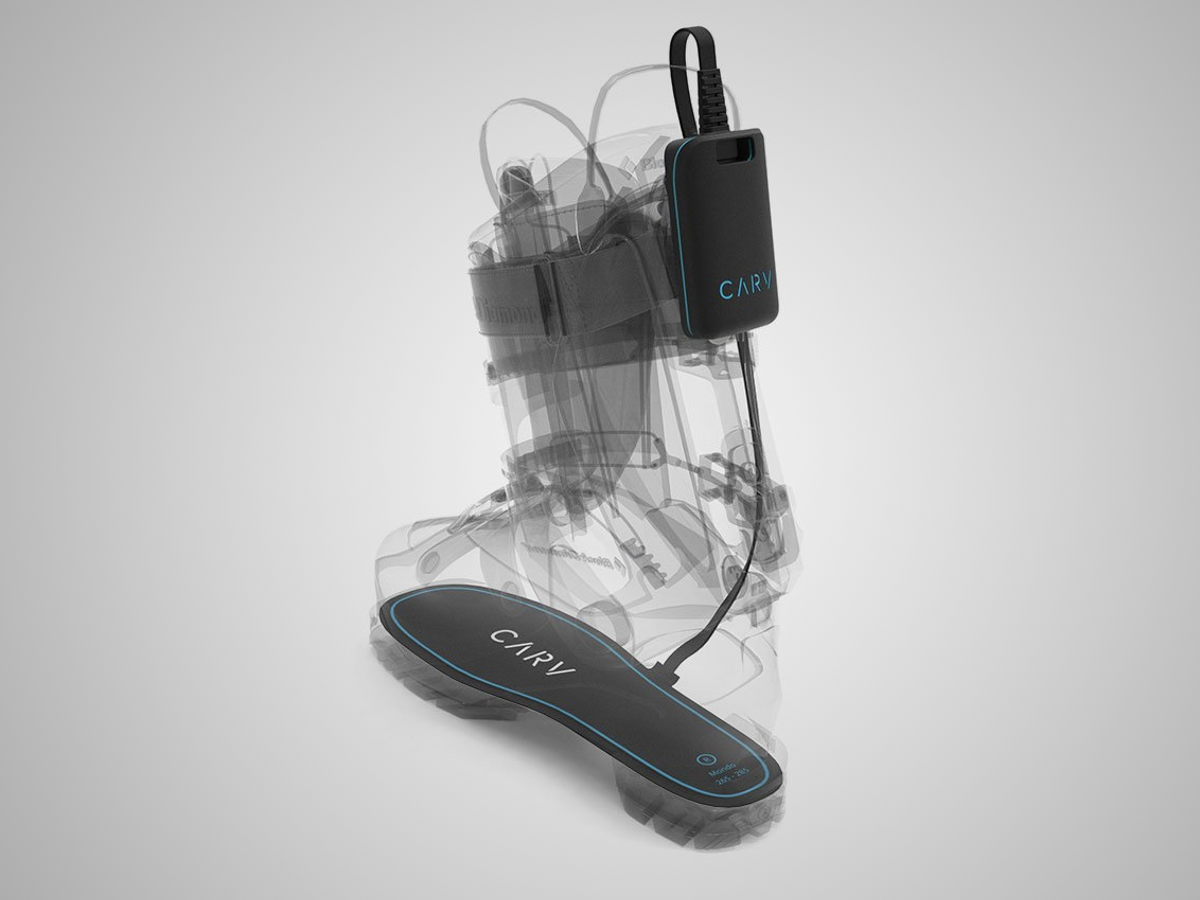 Ski instructor's smug commands leaving your salopettes in a twist? It might be time to give Jean-Claude the boot. Then retrieve it, otherwise you'll lose the hire deposit.
For a less patronising time, stick Carv's smart inserts in your shoes, slot the Bluetooth trackers on the back and you'll be all set for self-improvement on the slopes.
A comprehensive tuition system without the snarky comments, pair Carv's sensors with the partner app for real-time feedback on every turn. And, with 50 pressure monitors under each foot and more than 35 metrics constantly measured, it offers more analysis in the après lounge than JC ever could.
Garmin Fenix 5X (£580)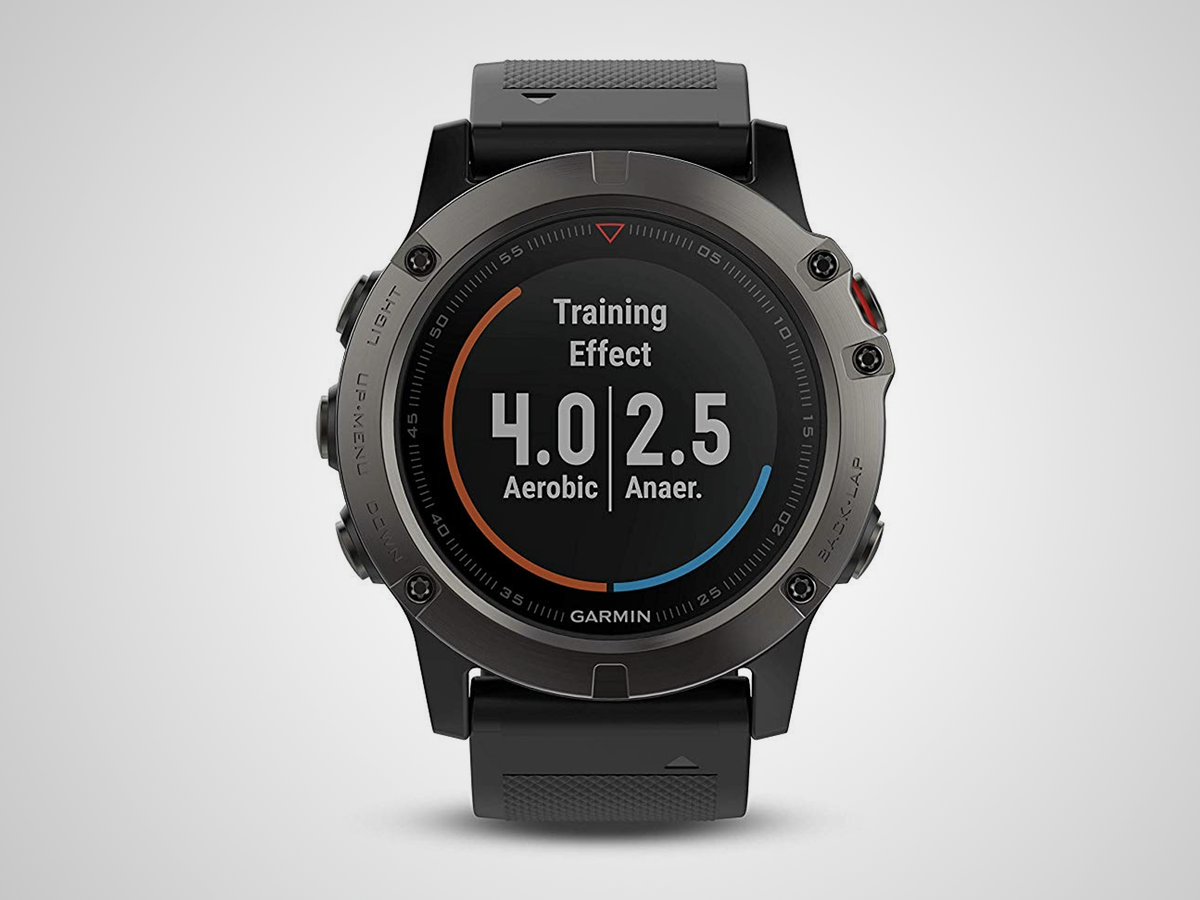 Most snowsport sorts know how far they've ploughed by the ache in their legs. Can't get up from the bench in the boot room? You've had a big day.
If you're after a more precise measure of your alpine activity, though, Garmin's Fenix 5X is your best friend. A rugged multi-sport smartwatch with in-built GPS, its Group Track function lets you find which bar your buddies are in – but the biggest boon for downhill fans is the Ski/Board mode.
No need to expose your wrist to the chilly mountain wind: simply start your descent and it'll automatically log speed, distance and vertical drop, before pausing when you reach the bottom. It'll even keep a tally of your runs. Nifty.
GoPro Hero 7 Black (£380)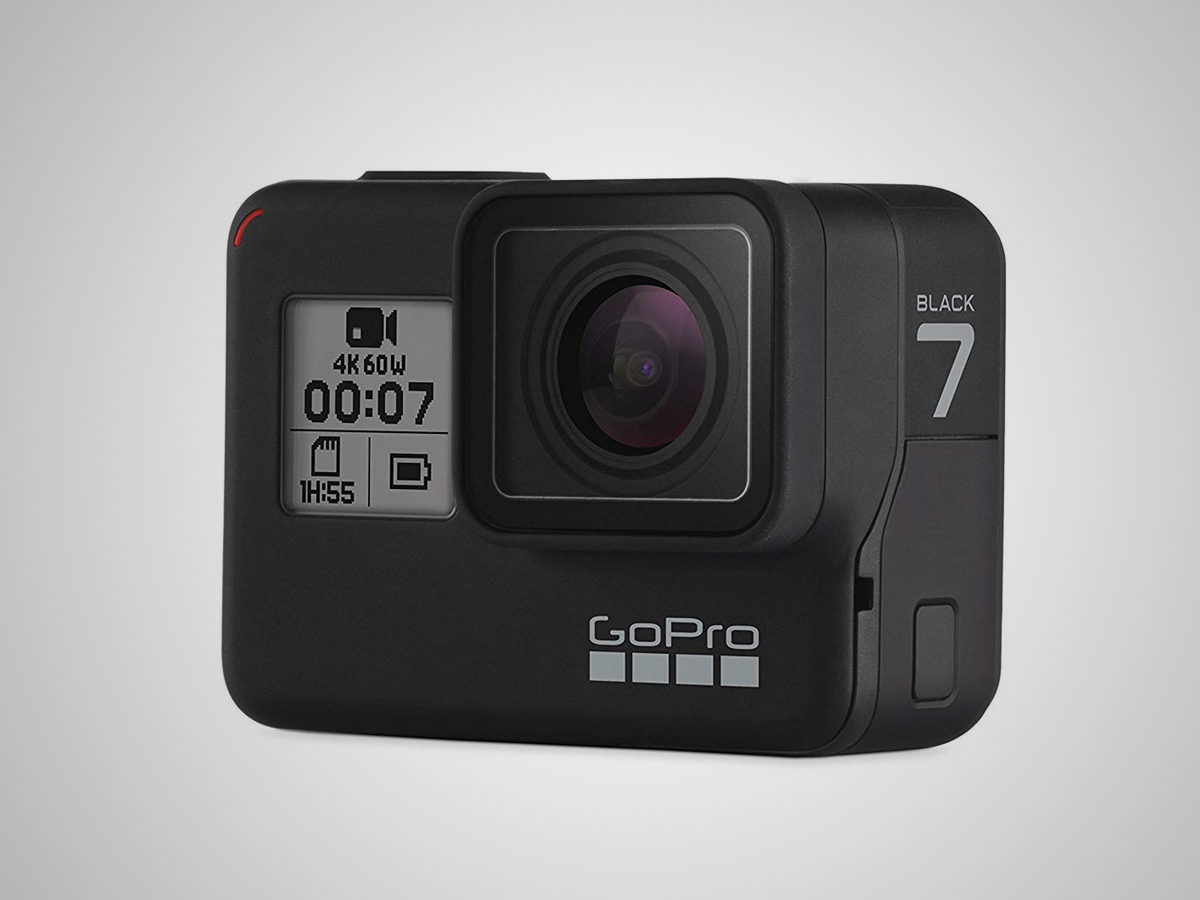 You can tell the jacuzzi crew countless times, but without video evidence there's nothing to prove you truly landed that Kangaroo Flip in a blizzard. Twice.
If only you'd strapped GoPro's latest action cam to your helmet: properly rugged and good for insanely stable 4K footage, it also packs voice control and live-streaming smarts – so the world can witness your next trick attempt in real time. Only for you to wipe out, naturally.
Outxe Solar Power Bank (£46)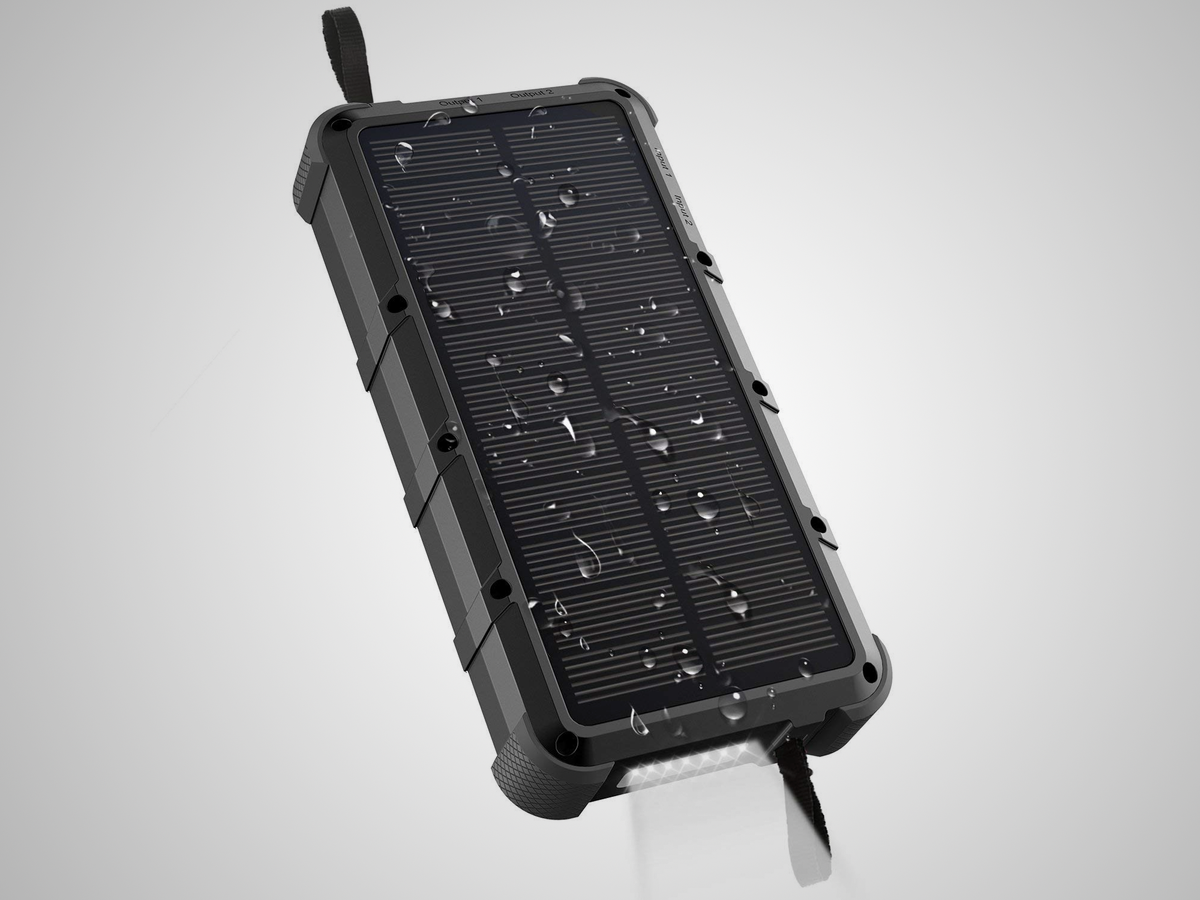 Chairlift chats might keep mum happy, but a video call on every ascent will soon see your battery going the way of a ski-school toddler: downhill – and rapidly.
Stick this power bank in your puffer jacket and you'll be good to natter for hours. Waterproof, shock-resistant and stacked with a mammoth 20,000mAh capacity, the twin-port backup also packs a solar panel – perfect for boosting your blower while you tan on a Chamonix mountainside.
Piq Robot (£169)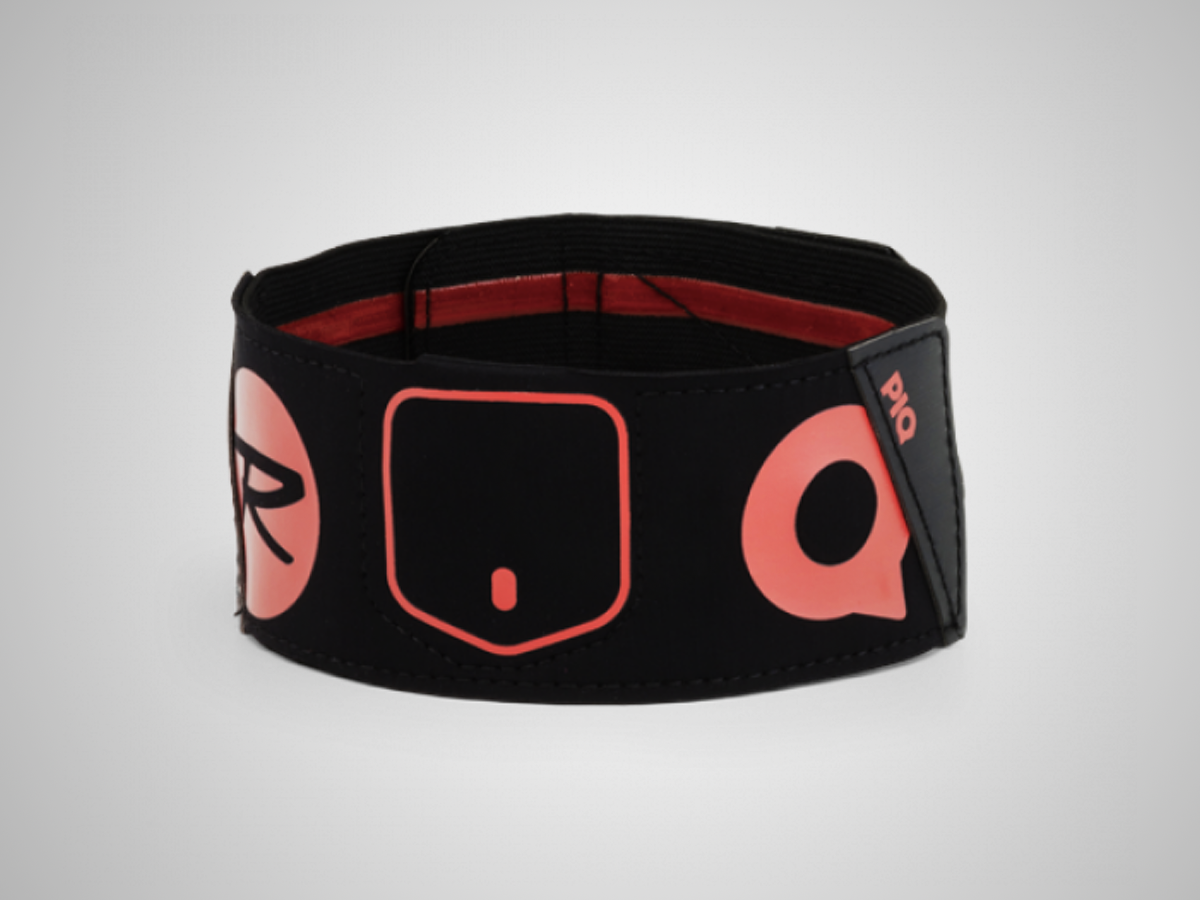 Skiing is more art than science. It only takes a morning of red-run tumbles to figure that one out. But once you're past the snowplough stage, data can do plenty to highlight your strengths and refine your form – and if it's numbers you're after, try strapping Piq's clever puck to your boot.
A wireless tracker developed with the piste-lovers at Rossignol, it can measure everything from turn rate and angle to G-force and speed, before feeding the digits back to your smartphone. Like to get airborne? It'll even log rotations, airtime and the force of your (crash) landing – as if your bruised ego couldn't tell you that already.
Arc'teryx Alpha SK 32 (£240)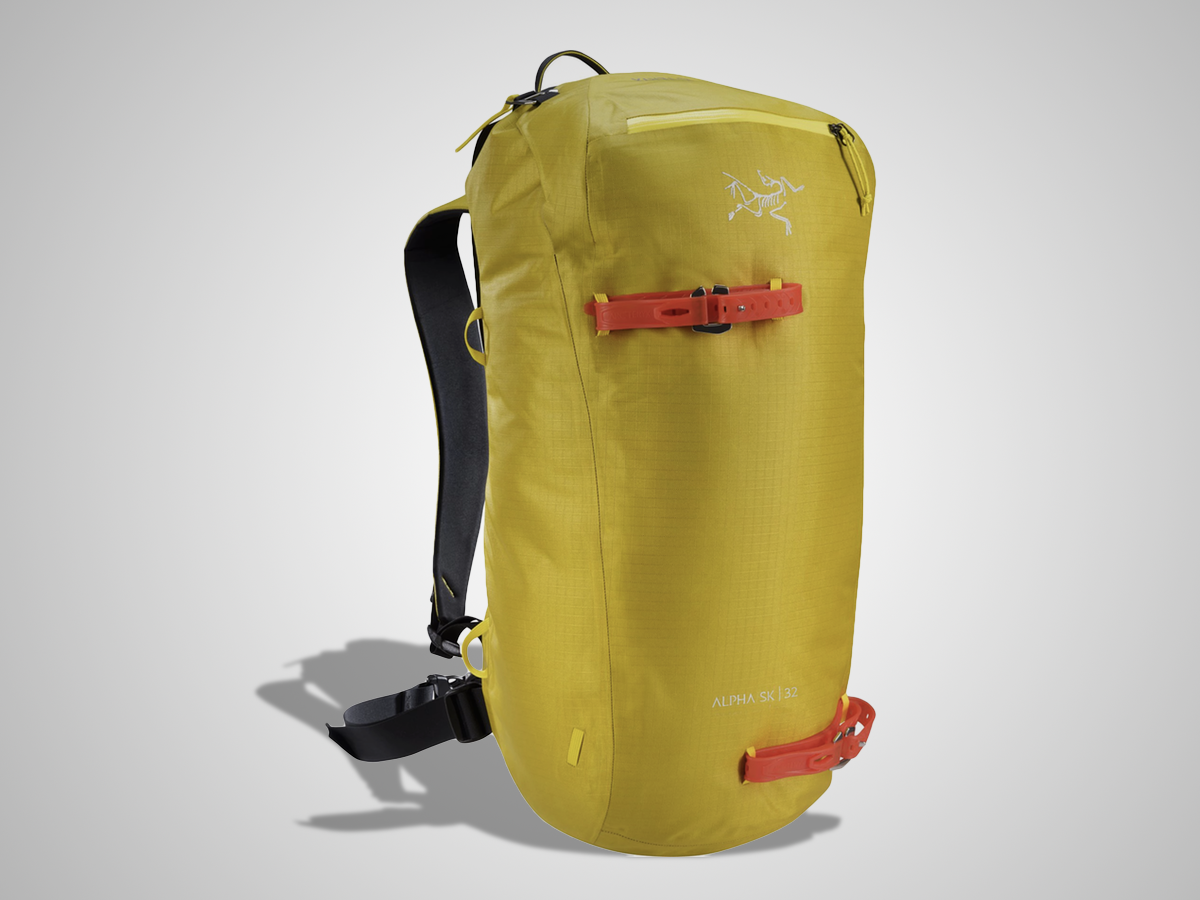 If winter fun for you means a full day of barelling through the back-country, you'll be needing a pack to haul your supplies. After all, there's nothing worse than taking an off-piste pause only to find you're all out of Swiss chocolate.
Thankfully, this composite daypack from Arc'teryx can hold the lot. Besides an organised front pocket, water-tight main compartment and helmet-compatible lid, the alpine sack has straps that'll carry your skis when it's time to leave the powder.
Better yet, it's a proper featherweight – because every gram counts when you're packing 15 bars of the 70% good stuff.
Check out the best winter sports gear for…carving & freestyling
Dynastar Legend X 75 (£245)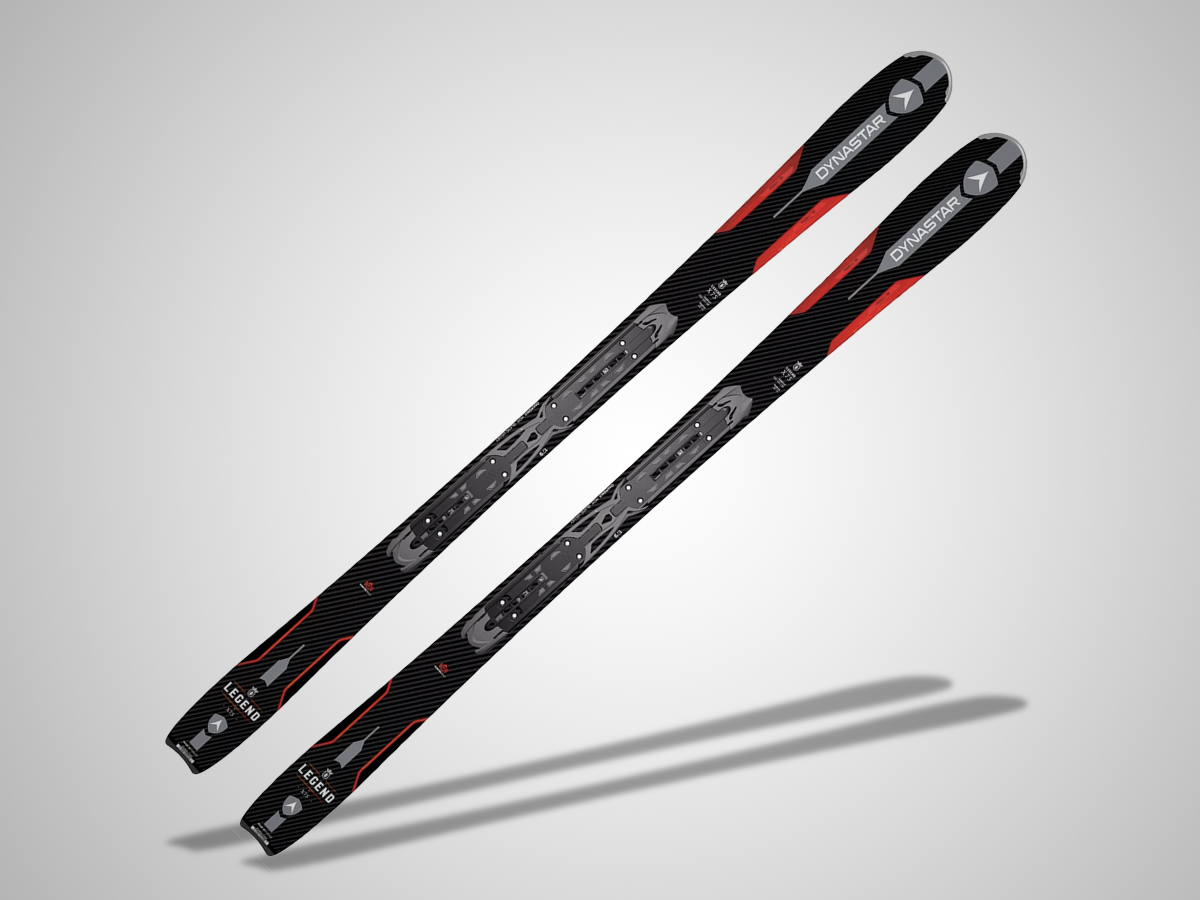 Not a questonable sleeping arrangement in the hotel sauna, tip and tail rocker is the profile used for these forgiving skis from Dynastar. With a small contact patch and lightweight feel, they make turns an absolute doddle for first-time piste-bashers.
Give it a few runs and you'll be well on your way to sharing that Legend label.
Rossignol Pursuit 100 (£220)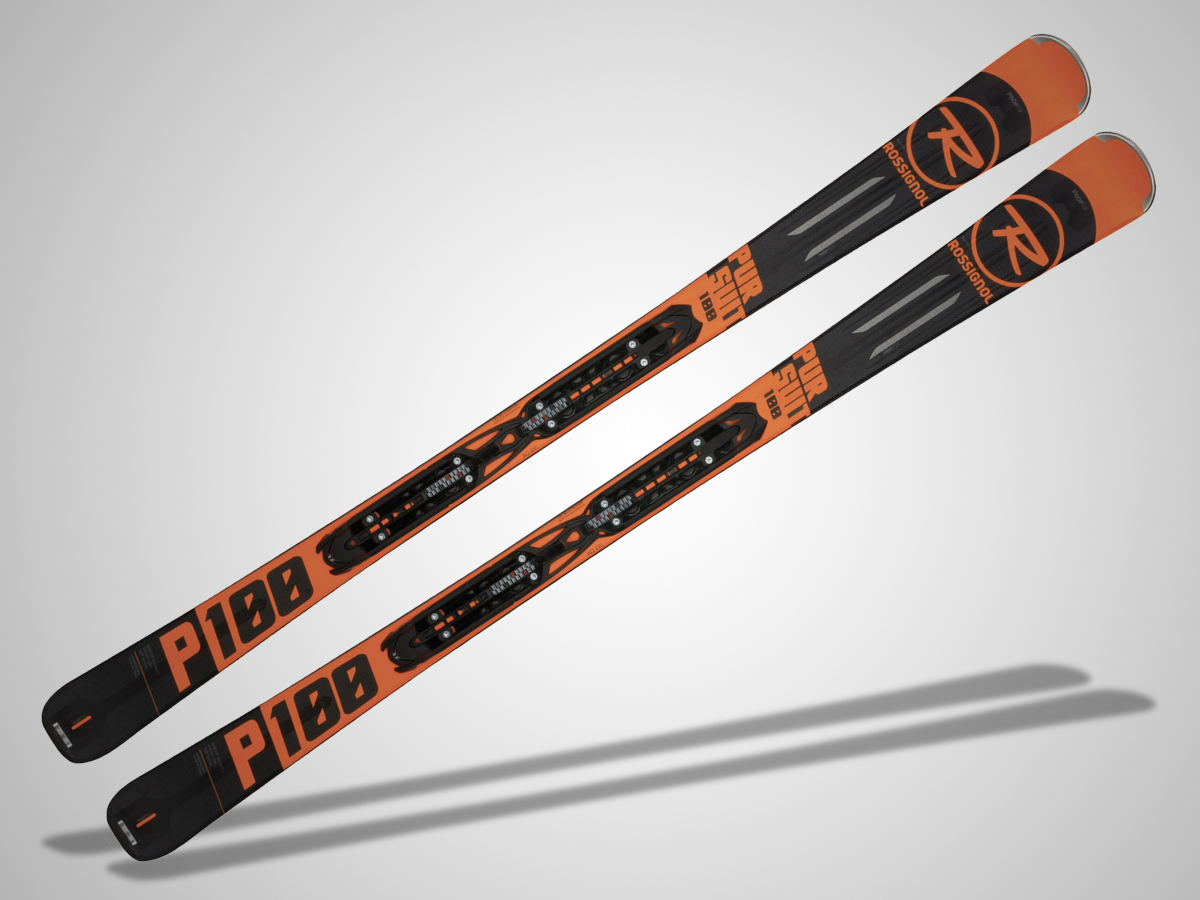 "New skis, who dis?" – or so your fellow slope-goers will say when they see you rocking these entry-level numbers from Rossignol.
Designed for newbies who want to build their skills without getting so tired that they can't face a third run, their tip rocker profile makes steering a cinch, while strong grip should mean half as many descents on your backside.
Head V-Shape V4 (£300)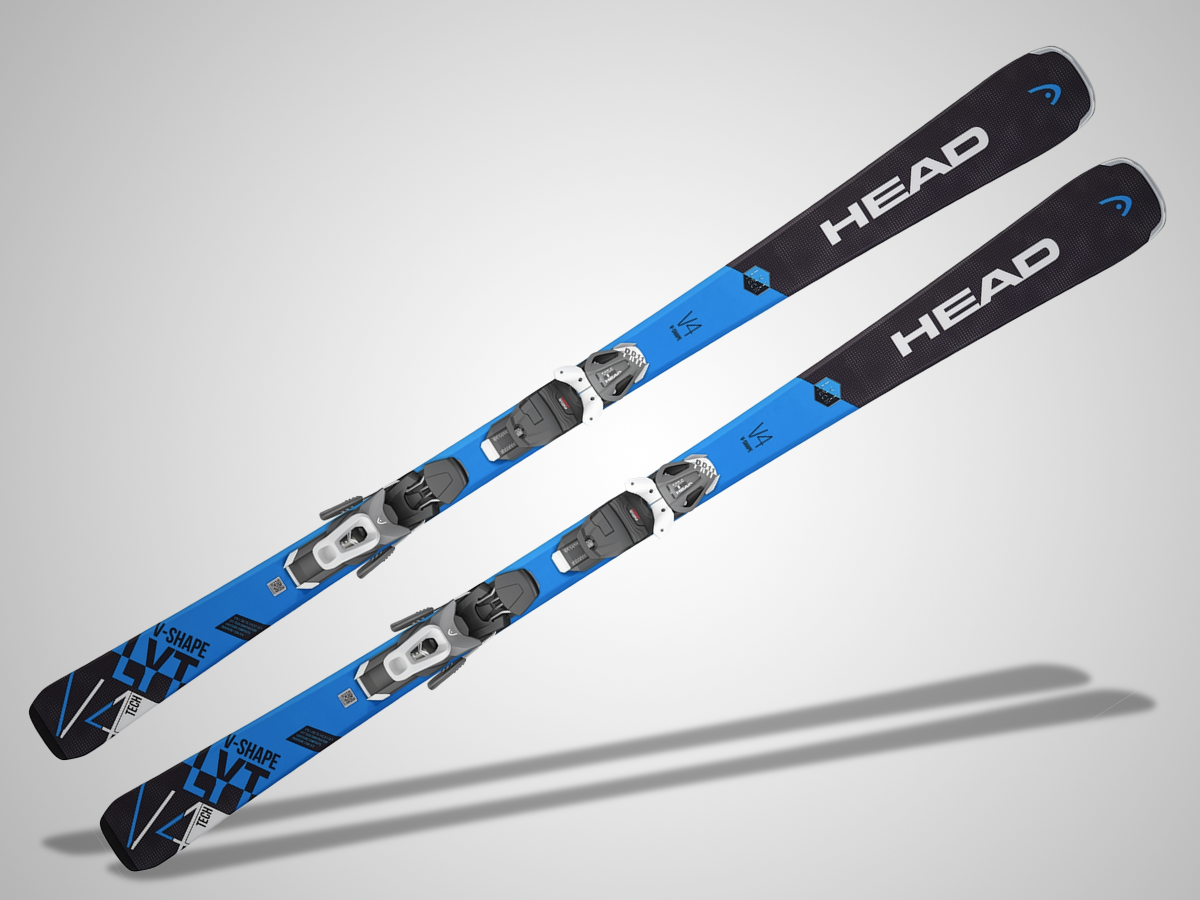 Parallel turns taking shape? It might be time to upgrade: these V4 skis from Head are built with a graphene layer for lightweight stability and a wide shovel to aid turns – ideal for those looking to take their downhill from blue to red. You'll be going all The Spy Who Loved Me in no time.
Elan Amphibio 84 XTI Fusion (£576)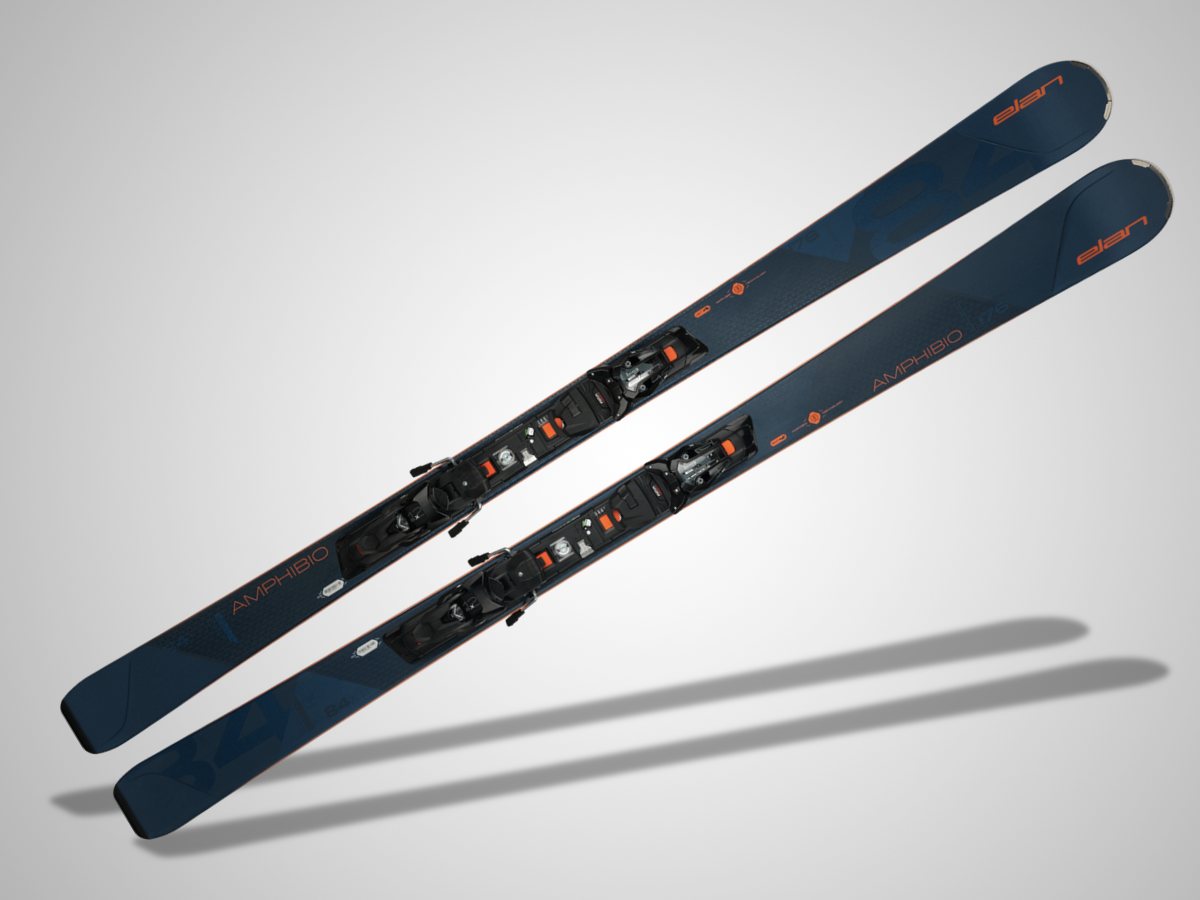 Strap these Elans under your boots and, while their 4D tech won't have you entering another dimension, they will see you carving with more grace than ever before: a layer of titanium enhances edge control, while full-length carbon fibres make them properly responsive for smoother turns.
And, at 84mm wide, the Amphibio profile is good in almost all conditions – whether fresh powder or ice compacted by a thousand ski-schoolers.
Blizzard Bonafide (£400)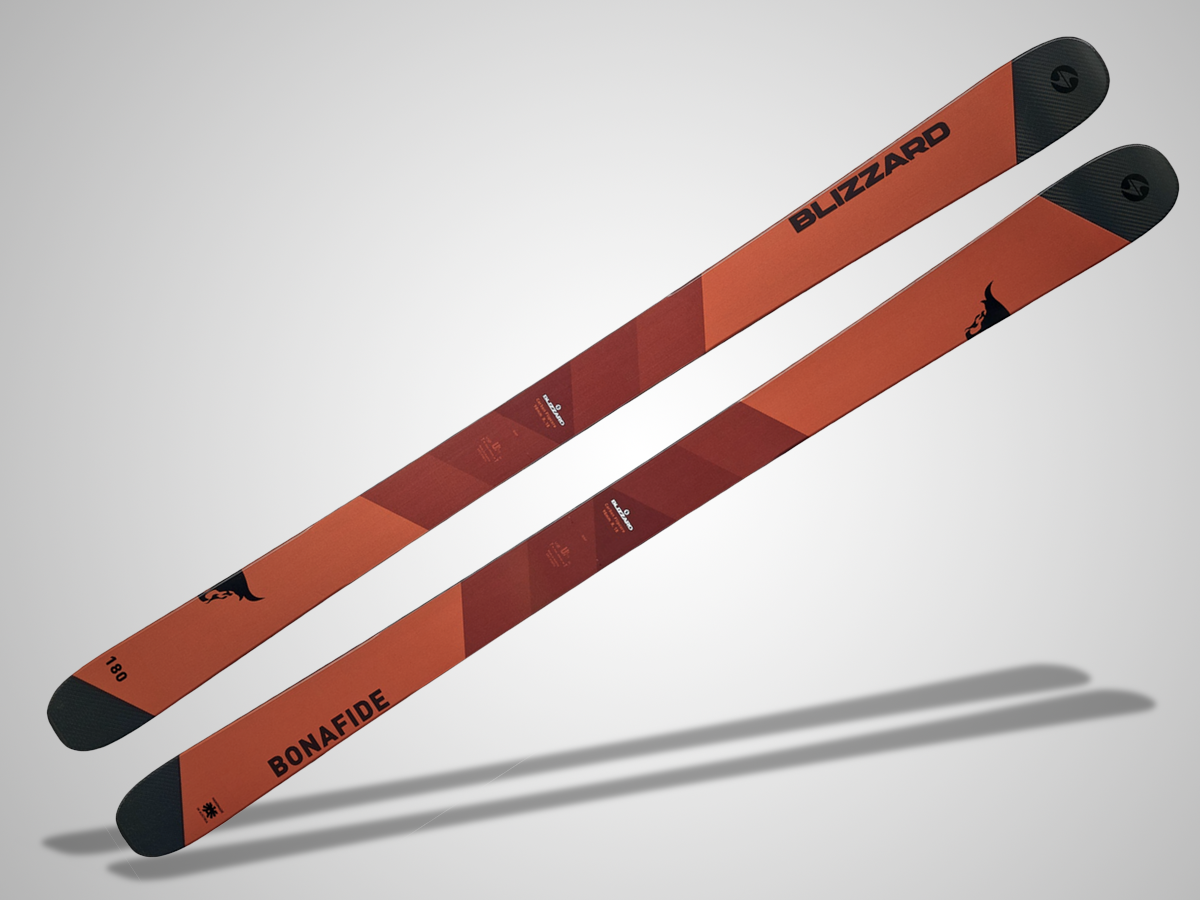 Only a bona fide blizzard will be enough to keep truly competent skiers off the slopes. Which is ironic, because Blizzard's Bona Fide skis are exactly what those same weavers and carvers need to get on it.
With a rocker/camber/rocker design for enhanced performance and grip, they promise a high-adrenaline combo of speed and control on the edge – even in a snowstorm.
Atomic Redster X9 (£760)
Reckon you're good enough to take on a competition or two this season? These Redster X9 skis won't do anything for your lycra-clad figure but, with Atomic's Servotec system at their core, they will reduce vibration, stabilise steering and generally help you turn like a pro.
What's the secret? A high-tension rod and compressed elastomer embedded in each ski. Essentially power steering for your feet, only without the wheel.
Salomon Ultimate Ride (£500)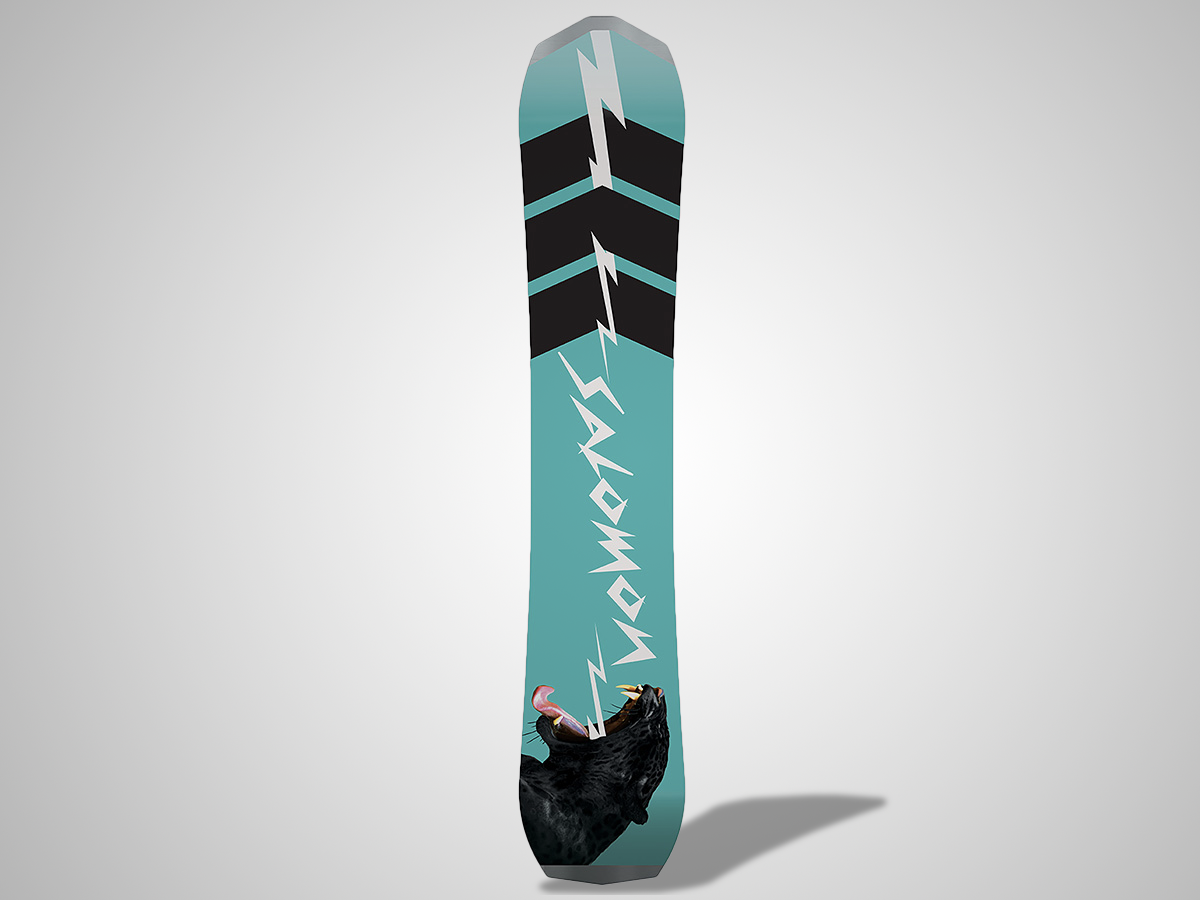 Designed by snowboarding legend Bode Merrill, Salomon's Ultimate Ride is exactly that – a ride good for pipe, slope and everything in between.
It also offers the ultimate in inexplicable jargon, with 'quadralizer' sidecuts, a 'popsters' profile and 'ghost carbon beams' in the tip and tail. Gnarly.
Burton Paramount (£440)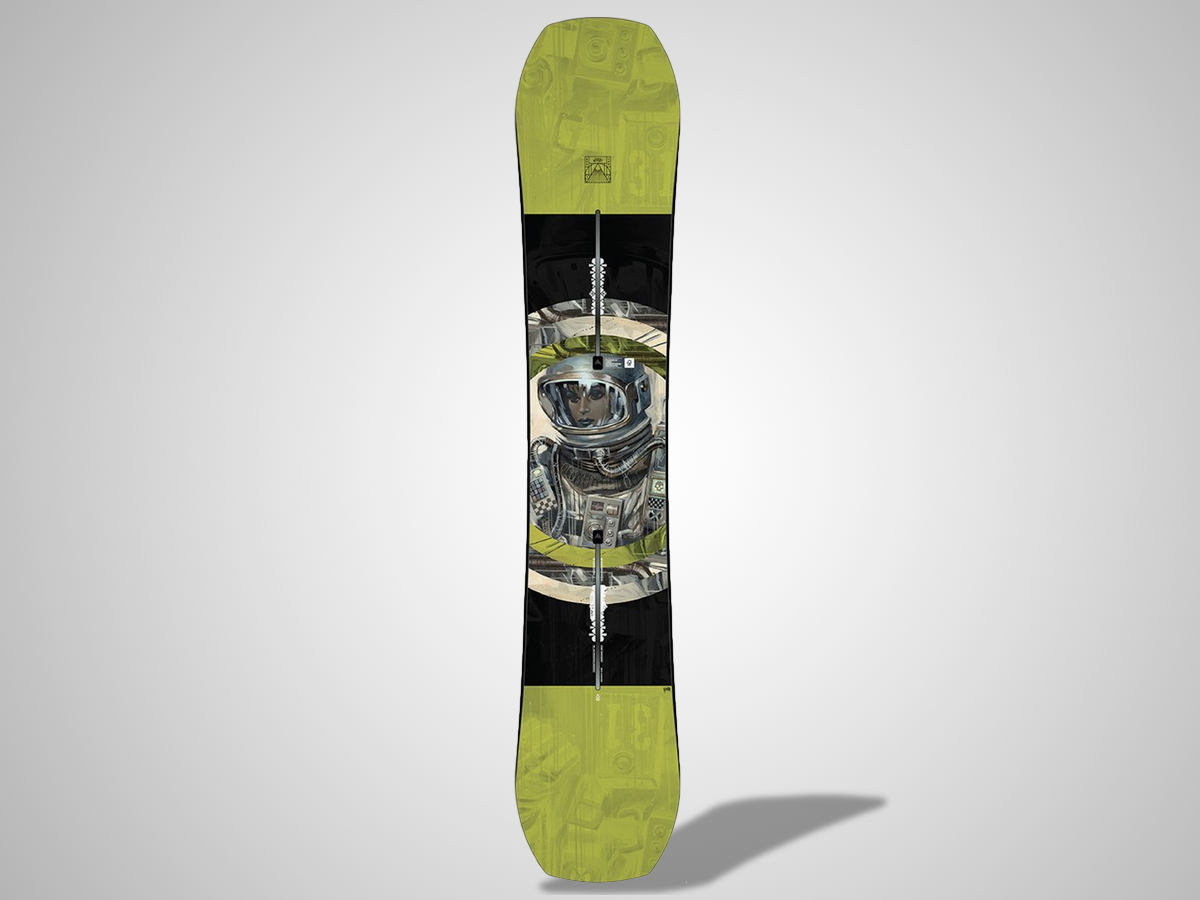 After your fifth failed attempt at landing a Misty Flip, you'd be forgiving for not knowing which way is up. Mercifully, this balanced board from Burton packs a twin-tip shape for stability whichever way you're pointing. Ice is no bother, either, thanks to 'frostbite' edges beneath the bindings.
Ride Burnout (£496)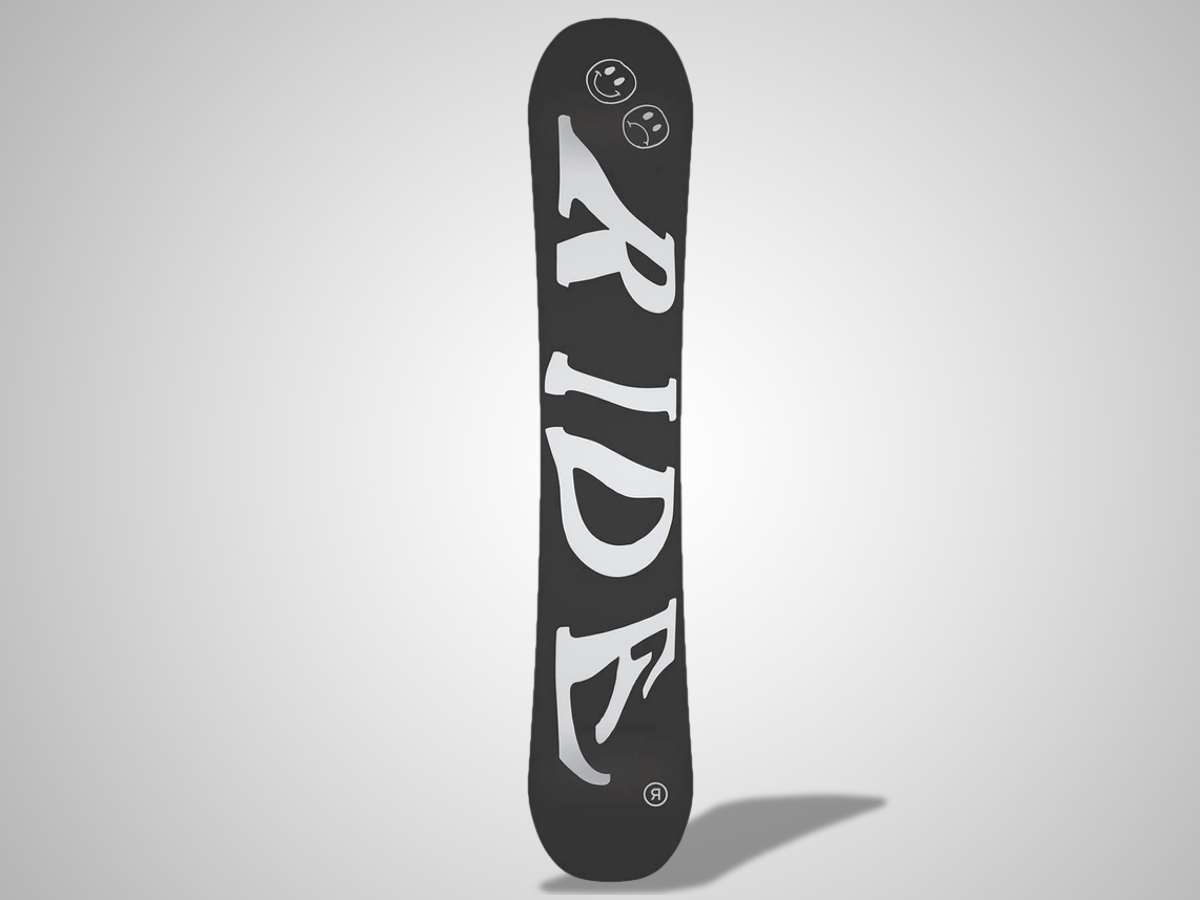 If it's Slimewalls, steel edges and a twin hybrid camber profile you're after, this board's got it all. Equally, if you're in the market for a bronze medal at the Winter Olympics, it's good for that, too: this is the model that Britain's Billy Morgan rode to third-place in the Men's Big Air at PyeongChang last year. Though he probably practised a little bit beforehand.
Burton The Throwback Snowboard (£120)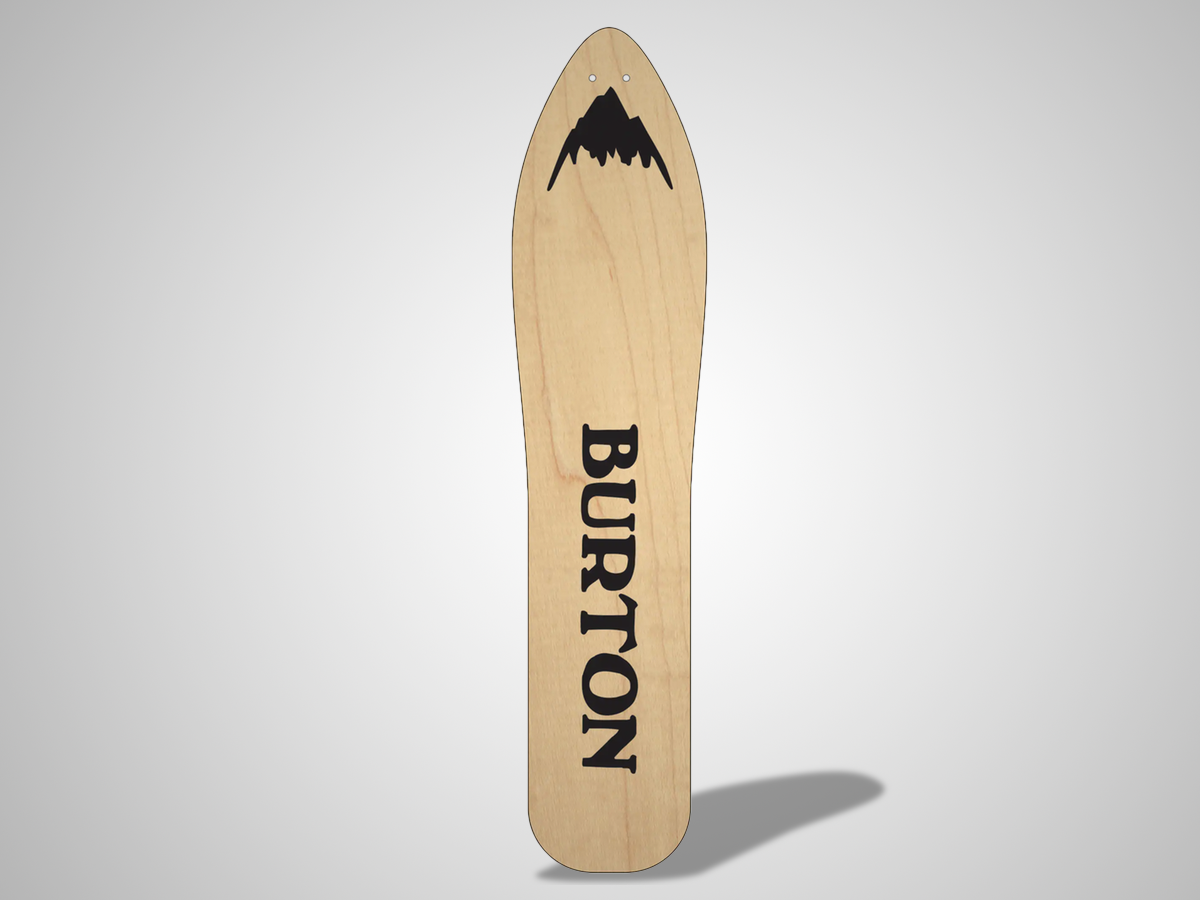 More backyard than Backside 360? This throwback board from Burton is built for hop-on happiness: free from bindings and rocking an old-school shape, it's all about surfing the powder like its 1968. Just don't take it on the black run.
Want something truly bespoke for your gnarly garden sessions? Burton's also shipping a DIY version with unshaped ends for you to form as you see fit. Simply mark up, cut out and ride on.