Roll up, roll up: foldables are dead. It's all about rollable phones and laptops now
Tech industry on a roll as it gets the ball rolling on rollable devices. (Sorry not sorry.)
This year's Mobile World Congress gave companies another chance to stand out in the crowded world of tech. Two Lenovo products rose to the occasion in a more literal sense than others. Having come to the conclusion folding tech is yesterday's news, the company decreed we are in the age of the rollable.
First came a rollable laptop prototype. To the untrained eye, it's a laptop like any other. It has keys. And a screen. And a comically large trackpad eyeing up the moment its kind might one day take over the entire area below the Space bar. But prod a button and the 12.7in OLED extends upwards, to a mildly more impressive 15.3in. In about ten seconds.
Not to be outdone, a Motorola Rizr prototype performs a similar trick, in miniature. The screen shifts from a 5in 15:9 aspect to a 6.5in 22:9 aspect – in a mere couple of seconds. It even happens automatically with certain apps, such as YouTube. (Frankly, watching the Rizr do its thing is more entertaining than half of YouTube, although someone missed a trick in not having the device make loud WHHRRRR KER-CHNK noises as it expands.)
Roll your eyes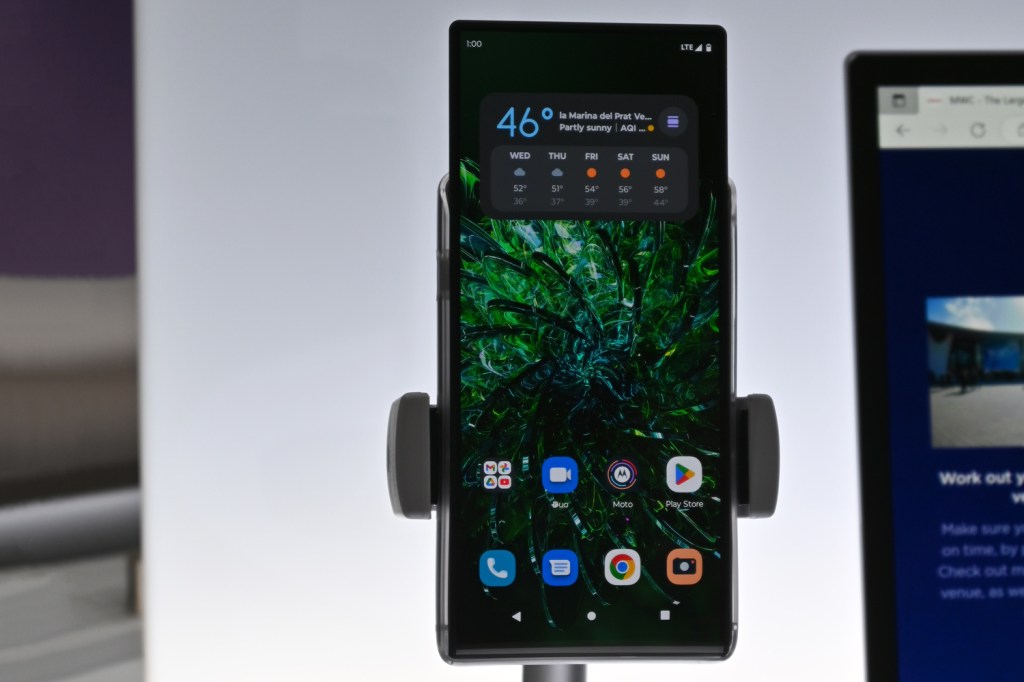 The tiny snag with both rollable devices is they look ridiculous. It was bad enough when phones got 'periscope' cameras that poked out of the top like a reject from Star Wars background creature auditions. Now a skinny chunk of screen sticks up, looking like it's lost. It appears fragile. There's the nagging sense it would snap if a nearby gnat had the temerity to sneeze in its general direction.
As for the laptop, with the screen fully up, I imagine my mood would immediately switch to anxiety, wondering when the thing would tip over backwards. (Rumours that the prototype's name is the Lenovo TIMBERRR were unconfirmed at the time of going to press.) Additionally, an 8:9 aspect ratio is plain weird. I suppose it's better for office documents – or TikToks – than a widescreen display, but a squarish screen seems sub-optimal, unless you've a burgeoning business editing Instagram snaps.
And yet. Everyone wants bigger screens – and won't back down. Apple unceremoniously lobbing the iPhone Mini into a ravine is proof of that. You get the impression if people could order phones the size of a surfboard, they'd do so and just wear trousers with comically large pockets to house the things. So taller laptops? Prop them up with a book. Sorted.
Roll with it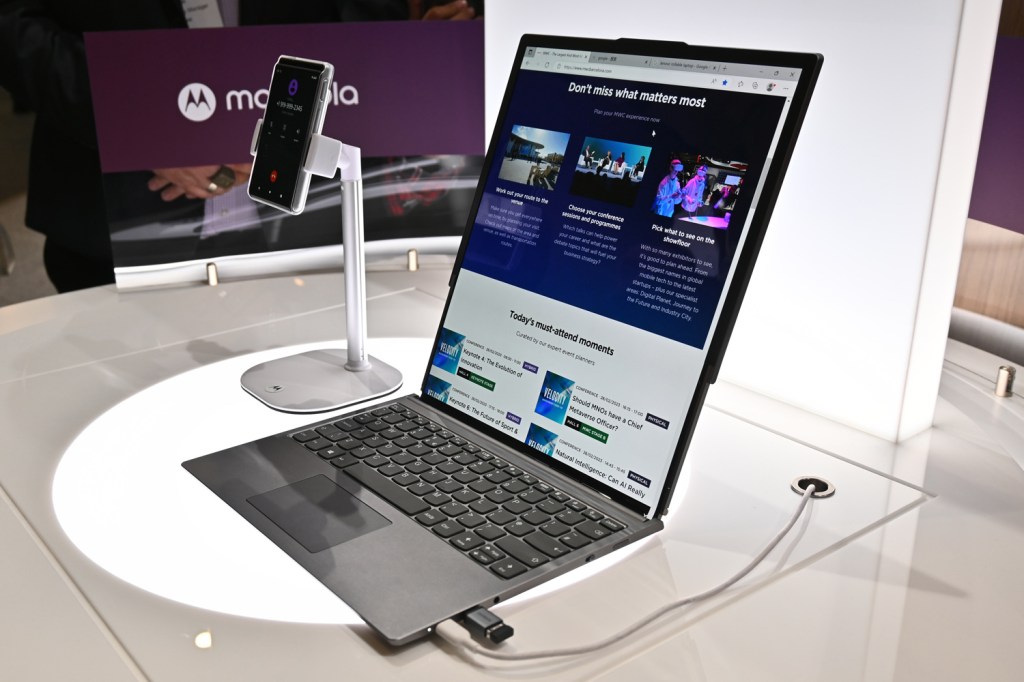 After a short while staring wide-eyed at these Calippos of the tech world, even I grudgingly decided I didn't hate them. They might even… have a point. They're thicker than rivals, but pack more usability into less space. In short, they're driving further nails into the industry obsession with thin. They also represent a tacit admission from a major player that devices have got too big because of people's excess screen demands. Hence a creative – if bonkers – solution.
Alas, it feels like a stop-gap to a future that will never come to pass. One in which you can pull out a book-sized device from a pocket and have the rollable screen shoot up to the ceiling in seconds, to gawp at a half-dozen TikToks from the latest online video sensation. All without the faintest hint of crease marks or screen damage. (And all while everyone nearby glares venomously in your direction for taking up so much space on the Tube.)
But in the real future, we won't need bigger screens. Displays will instead be fused to your eyeballs, and you'll have to sit annoyingly still at all times to avoid accidentally triggering gestures in AR that send the message 'ajljL AHHAKGHAHGE ahdh funooo' to a baffled partner. At that point, the notion of waiting ten seconds for a screen to roll out and hoping your device doesn't keel over will make you realise humanity had its very own tech Sliding Doors moment. And it chose wrong – again.
Related: Mercedes E-Class adds TikTok, but do cars need to be huge phones with wheels?