Samsung Galaxy Note 8 vs Galaxy S8 Plus: Which is best?
Which Galaxy should you explore with your hard-earned cash?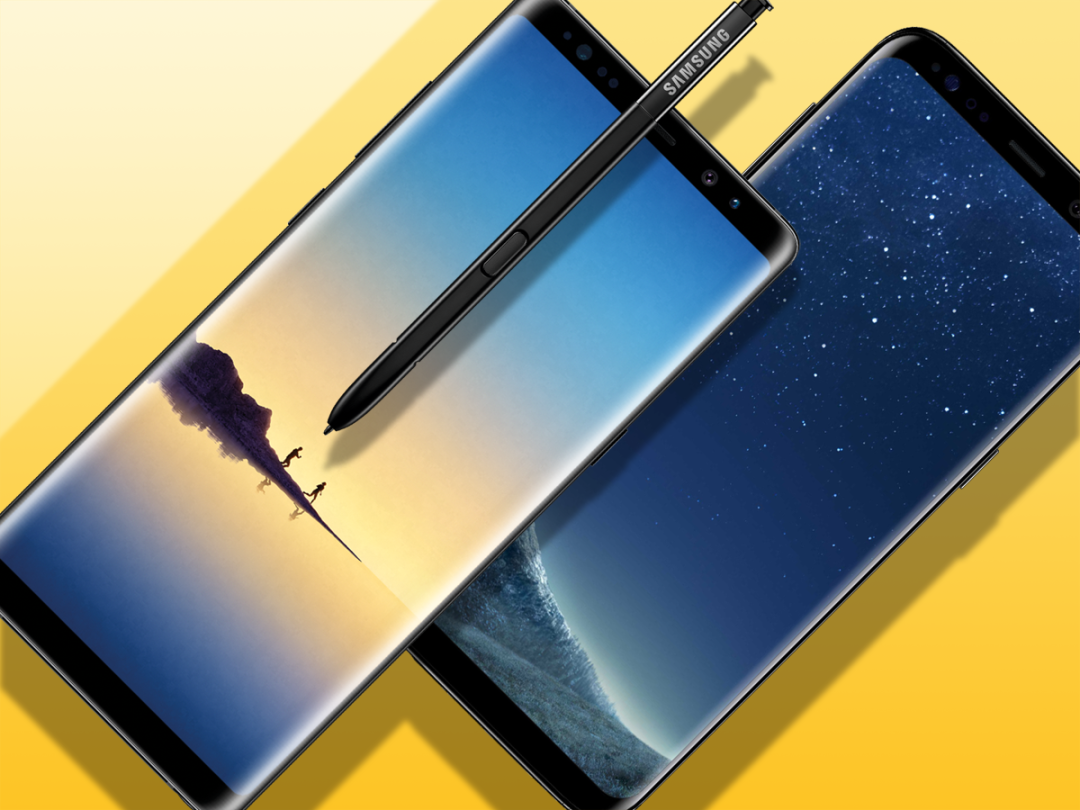 In past years, Samsung's Galaxy Note phones have stood apart from the Galaxy S models – besides the S Pen, of course – by being larger handsets. But the difference isn't as noticeable now.
Not when you put the new Galaxy Note 8 against the Galaxy S8 Plus, at least. The Note 8 packs a 6.3in screen, while the S8 Plus is just a hair smaller at 6.2in, and there's quite a bit more that's pretty even between the two.
So what really sets them apart besides the stylus? If you're considering both of Samsung's current big-phones, you'll need to consider the finer details – and now that our Galaxy Note 8 review is live, we've done just that below.
Design: Two of a kind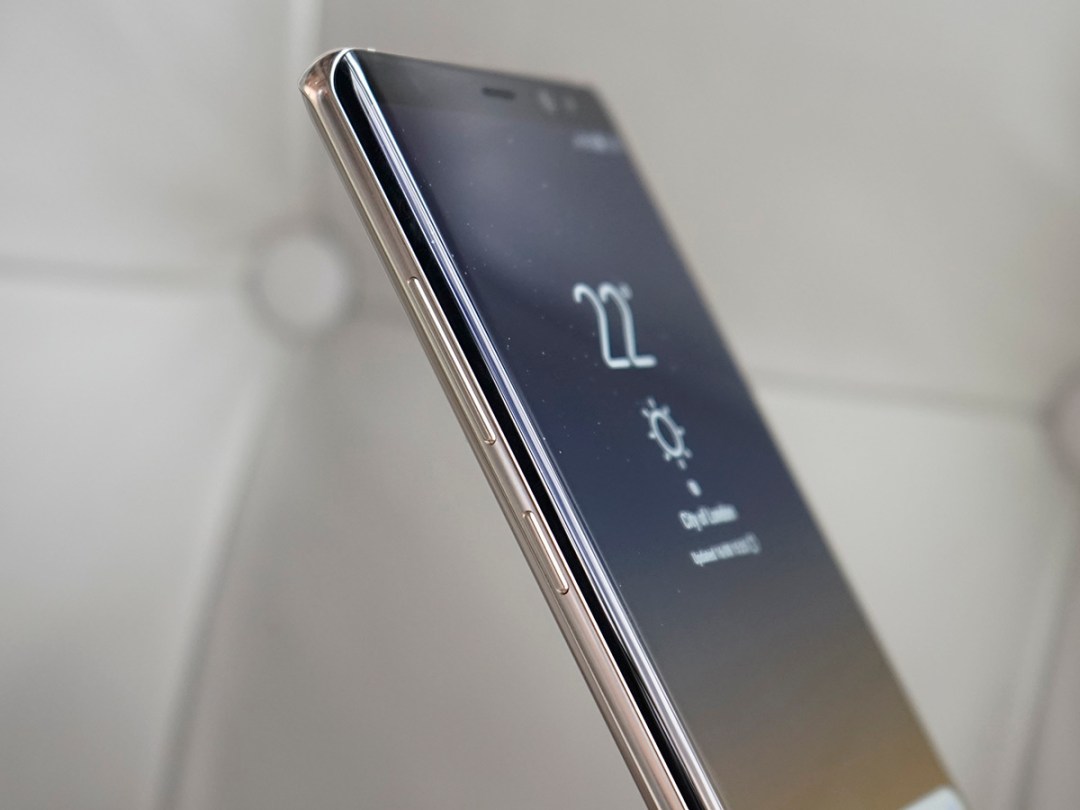 The Galaxy Note 8 and Galaxy S8 Plus are, unsurprisingly, birds of a feather. The Note 8 follows in the S8's striking design lineage, and given the very close screen sizes, they're expectedly pretty close in appearance. But they're not identical.
The Galaxy S8 Plus has a subtler curve to its screen, most noticeably, while the Note 8 has harder curves to give you more flat surface on the front. As we wrote in our review for the Note 8, the S8 phones are "smooth, soft, and almost pebble-like," while the Note 8 feels like "it means business."
Both dazzle with their bezel-lite looks and attractive curves, but honestly, this one will go down to personal preference. They're both essentially best of class because they feel like two sides of the same coin.
Winner: Draw
Screen: Big and beautiful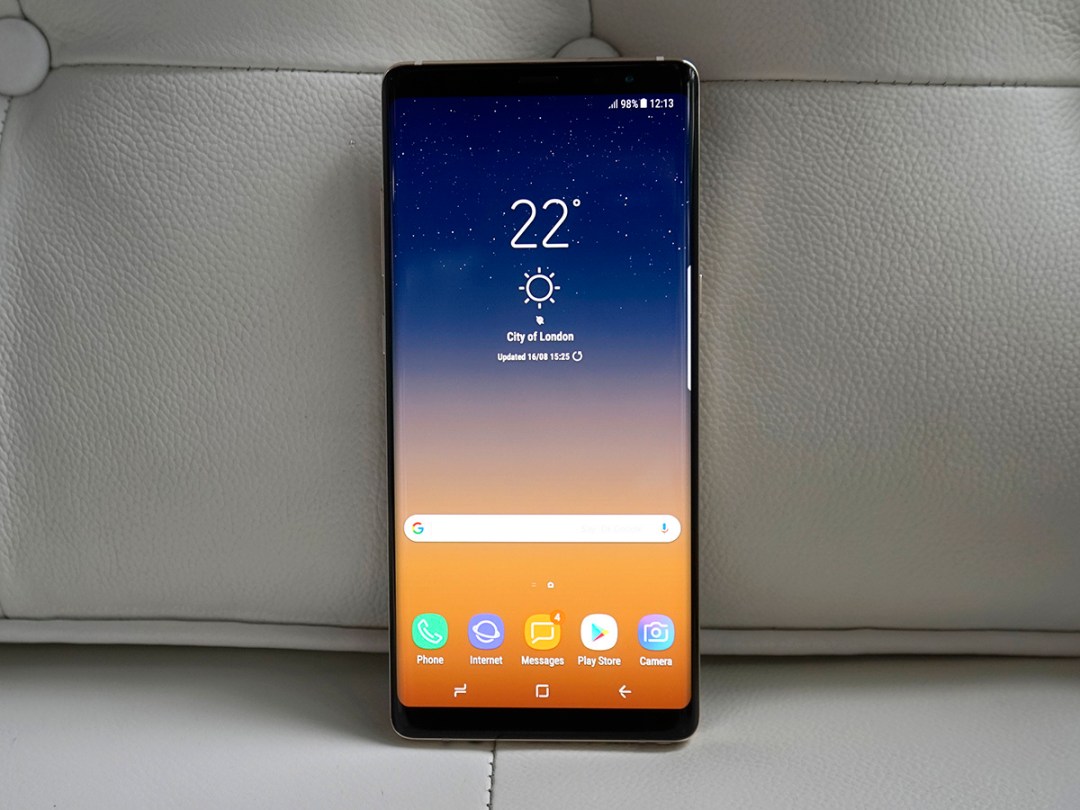 And really, the same goes for the display, as well. As mentioned, the Galaxy Note 8 has 0.1in on the S8 Plus, which is something, but it's not much at all. They're both large displays, but since they're extra tall with 18.5:9 dimensions, neither feels completely unmanageable in the hand. You'll probably struggle a bit with one-handed messaging, though.
They're also both fabulous displays: Quad HD stunners at 2960×1440 resolution, and Super AMOLED panels at that. The Galaxy S8 Plus offered arguably the best smartphone screen on the market today (tied with the standard S8), and despite the slightly lower pixel density here, the Note 8 really doesn't appear any weaker to the human eye.
As above, they're both the best, so you'll just have to go on whether you notice any difference in screen size, as well as whether you like the softer or harder curves along the sides.
Winner: Draw
Camera: Seeing double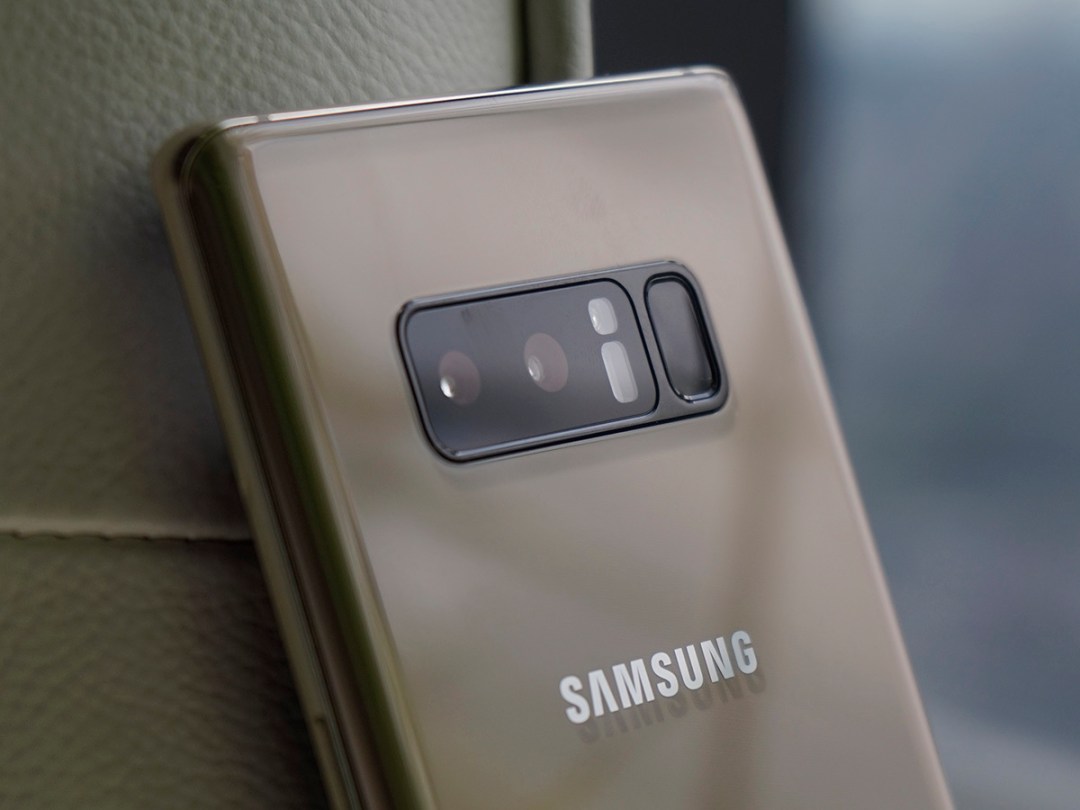 The Galaxy S8 Plus, along with its smaller sibling, has one of the best smartphone cameras on the market today – although we wouldn't say the 12-megapixel sensor is the all-around best. But in any case, it's totally top-notch.
The Galaxy Note 8 has that same camera on the back, but then it adds another 12MP sensor alongside it, following the same kind of dual-camera approach as the iPhone 7 Plus, OnePlus 5, and other top handsets today.
In other words, there's really no way for the Note 8 to lose this particular battle. It appears to have the same f/1.7, dual-pixel autofocus camera as the S8 line, but then it adds a f/2.4 sensor with phase-detect autofocus alongside it, allowing optical-esque variable zoom without shedding detail as well as bokeh-packing portrait-like shots.
It's also a slight improvement over the iPhone 7 Plus camera, since the optical image stabilisation is found in both sensors. And the bokeh is even better, since Samsung's Live Focus functionality lets you tweak the amount of the effect, as well as adjust it afterwards using the two resulting shots.
Overall, it's an excellent camera, and the everyday shots are typically vibrant in Samsung's familiar fashion – maybe too vibrant for some of you, but hard to argue with when you lay eyes on them. In short: it's the Galaxy S8 camera, but with great extra perks.
Winner: Samsung Galaxy Note 8
Performance: Pumped up
Both devices have the same heart: Samsung's own Exynos 8895 system-on-a-chip, one of the fastest available today, which is capable of pumping out killer graphics and overall performance, handling multitasking with ease, and plenty more.
However, the Galaxy S8 Plus has 4GB RAM inside, while the Note 8 bumps up to 6GB. That might help prevent the occasional hitch here and there, and it ensures that the S Pen functionality doesn't slow down general use of the device.
But honestly, the RAM difference doesn't result in any hugely noticeable change in everyday performance. The Note 8 feels every bit as snappy as the Galaxy S8 Plus before it, but there's no obvious advantage here.
Winner: Draw
Battery and perks: S Pen pal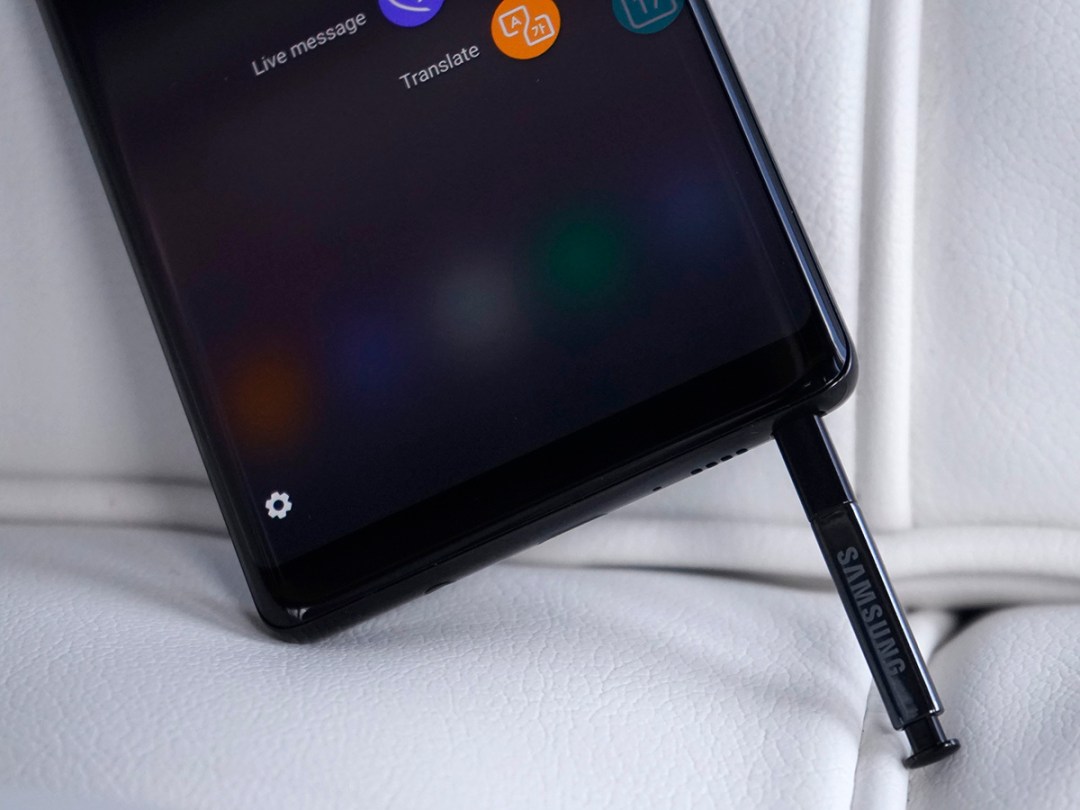 Samsung has opted for a smaller battery in the Galaxy Note 8 than in last year's phone, packing in a 3,300mAh cell (vs. 3,500mAh in the explosive Note 7). And 3,500mAh is what you'll find in the Galaxy S8 Plus, so there's a 200mAh deficiency for the Note 8 here.
How big of a difference does 200mAh make? Very little, to be honest. You might eke out a little more from each Galaxy S8 Plus charge, but we don't think it's enough to base a buying decision off of. If you use either phone sparingly during the day, you'll get to bedtime without issue. On the other hand, if you're pushing these powerful handsets with plenty of games and streaming media, then you might need a late-day top-off. Luckily, both support fast charging.
But the Galaxy Note 8 does have one big benefit: the S Pen, of course. It lets you jot down doodles and notes on the screen, as well as translate words and sentences into other languages, and quite a bit more. It's a handy perk across the board, from navigation to interacting with the device.
Not everyone will want a stylus for their phone, of course, and you're paying extra for it – a lot extra for it, actually. And in our review testing, we struggled to see how essential that feature is on a modern smartphone in 2017. But for anyone who needs a stylus, it's one big benefit that the Galaxy S8 Plus just can't match.
At least they both have access to the Gear VR headset, as well as Samsung's DeX station, which lets you plug in an external monitor, mouse, and keyboard, and use your smartphone like a proper desktop computer.
Winner: Samsung Galaxy Note 8
Verdict: Stylus or no?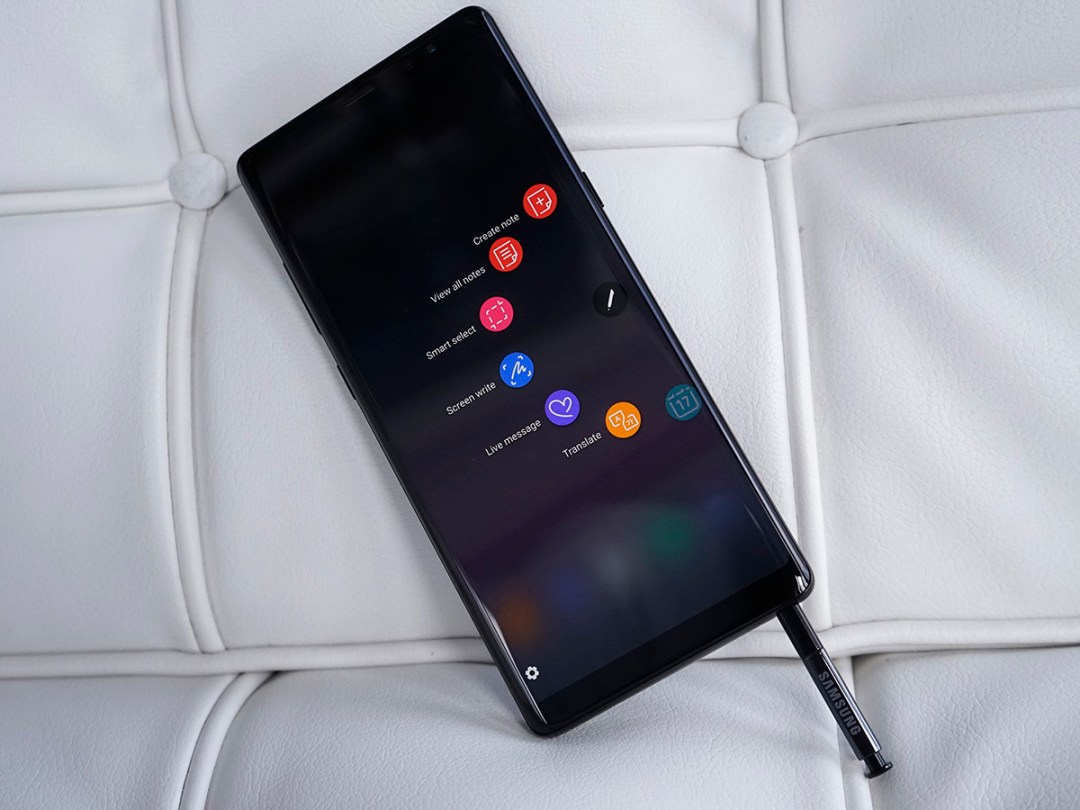 In a lot of ways, Samsung's Galaxy Note 8 and Galaxy S8 Plus are nearly identical. In a couple of key ways, the Galaxy Note 8 has an edge. It has the double camera setup, of course, which brings some handy perks – and it has the S Pen stylus, which can come in handy with work needs above all.
Granted, you'll pay extra for those perks. The Galaxy S8 Plus already comes in at a whopping £779, and Samsung didn't skimp on the Note 8 price, bumping it up to £869 for those extra advantages. That's silly money for a smartphone in the age of the OnePlus 5 and Honor 9.
Is the Galaxy Note 8 worth all of that cash? Sure, if you've got the money to spend and want a huge, beautiful screen and a stylus to let you scribble all over it. But most people will be perfectly well suited by the Galaxy S8 Plus, or even better, the cheaper and nearly identical standard Galaxy S8.
That's our vote, but your head and heart will surely tell you whether the stylus gives the Note 8 enough of an advantage here. It's seriously impressive, but probably too much phone for the average buyer.
Winner: Samsung Galaxy S8 Plus