Samsung Galaxy S21 vs Galaxy S20: What's the difference?
Are the Galaxy S21 and S21+ really upgrades over last year's models?
Usually in January, we're still trading leaks and rumours about the incoming crop of smartphones – but Samsung launched early this time around, and the Galaxy S21 has already been announced.
At a glance, both the Galaxy S21 and Galaxy S21+ look to be modest enhancements over last year's excellent Galaxy S20, but there are changes. Some aspects of the phone are improved, as you'd expect, but there are concessions made to get to a lower starting price.
Is it really a significant upgrade? And if you already have a Galaxy S20 or S20+, should you feel compelled to bump up to the next big thing? Here's how it looks at this point.
Design: Flat and a fresh flourish
From the front, the Galaxy S21 doesn't look very different from its predecessor, although the slight curve to the display has been flattened out. This is arguably a win for usability, as curved screens can sometimes register unintentional taps and touches along the edges, although it may make the phone look a little less svelte.
On the back is where there's a more significant difference in design, thanks to the new camera module aesthetic. It's linked into the frame to give it more emphasis, standing out as a design element rather than just a functional necessity. It's more eye-catching than the pill-shaped module from the S20, for sure.
There's one big notable difference here for the standard Galaxy S21, too: Samsung has opted for a plastic back on the base S21 model, which is undoubtedly part of the justification for the price drop. However, the larger S21+ still has a glass backing, as does the super-luxe Galaxy S21 Ultra model.
Screen: A resolution dip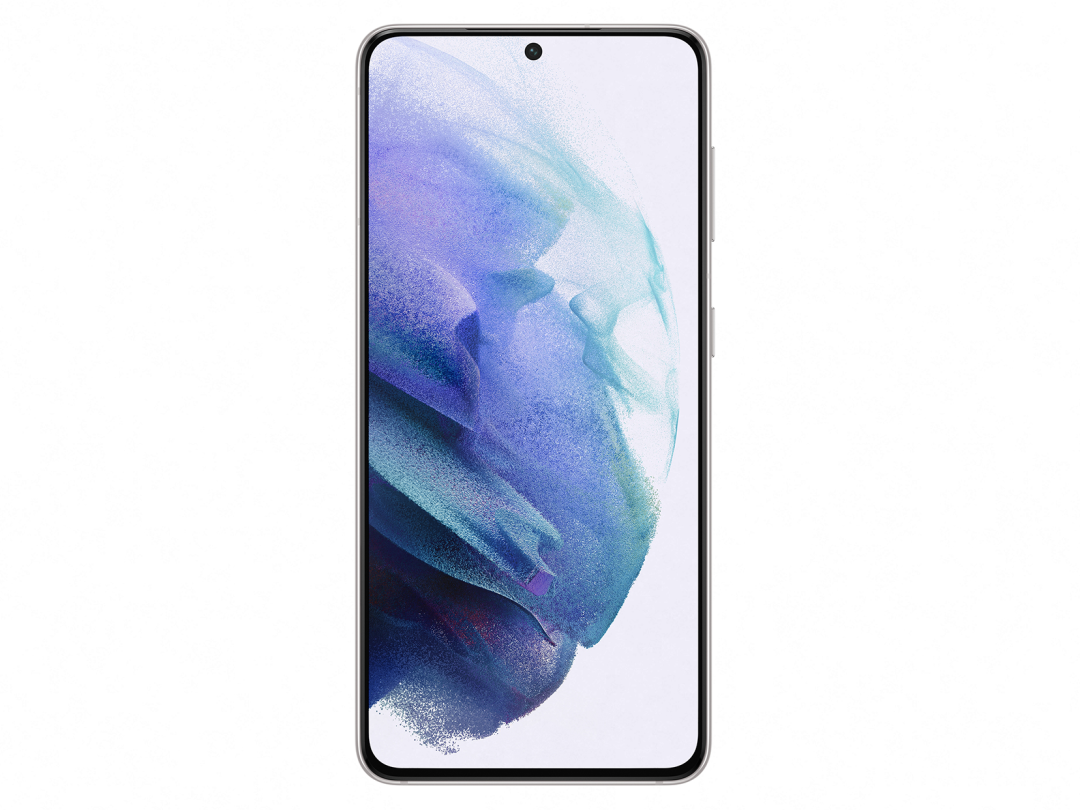 Here's another area of significant change for Samsung flagships. After several years of super-crisp QHD screens, the Galaxy S21 and S21+ both feature a Full HD panel. The change comes after the S20 and S20+ forced users to choose between a QHD+ setting at a standard 60Hz refresh rate or FHD+ at a smoother 120Hz refresh rate.
This time around, the QHD option is gone entirely. Most GS20 users would probably tell you that FHD+ at 120Hz looked and felt better than QHD+ at 60Hz, but we were hoping to see the S21 and S21+ do both: QHD+ at 120Hz. Sadly, that's not the case. Only the Galaxy S21 Ultra keeps the QHD+ panel and can hit 120Hz thanks to its dynamic refresh rate.
The S21 (6.2in) and S21+ (6.7in) also have a dynamic refresh rate that can conserve battery life when you don't need the higher rate, but will max out at 120Hz when you need the smoothness.
Cameras: Modest enhancements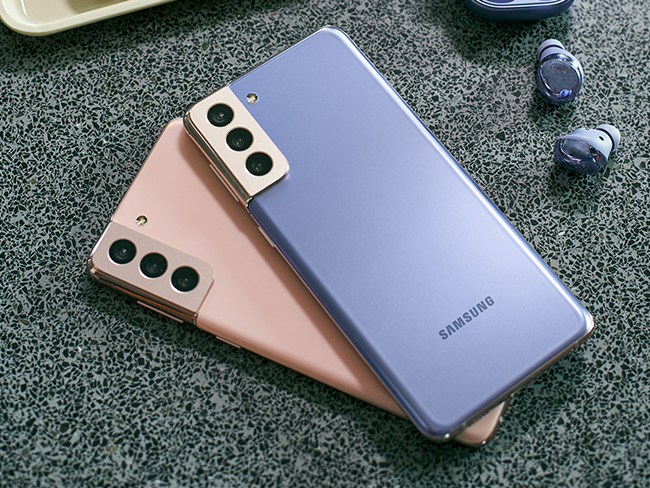 The Galaxy S21 and S21+ have the same triple-camera arrangement as their respective predecessors, with 12MP main and ultrawide cameras paired with a 64MP telephoto zoom camera. Last year's cameras were great, and this time around seems to bring potentially modest enhancements to deliver even better results.
Samsung's big talking points around the camera features include the ability to pull 33MP still photos out of 8K video, as well as super-smooth video stabilisation and improved night shooting. Overall, though, we expect fairly small upgrades to the cameras this time around.
Performance: A small speed hike
The Galaxy S21 models pack Samsung's new Exynos 2100 in Europe, and it's said to provide about a 20% performance upgrade over the S20's chip. In the States and elsewhere, you'll get the new Qualcomm Snapdragon 888 chip instead, which also packs a speed boost over the previous processor.
Last year's phones felt plenty fast and we imagine these ones will, too, plus the added performance should help keep the Galaxy S21 and S21+ primed for glossy gaming and other demanding apps for some time to come. These phones do have less RAM than last year, however, at 8GB instead of 12GB.
Battery and perks: No expandable storage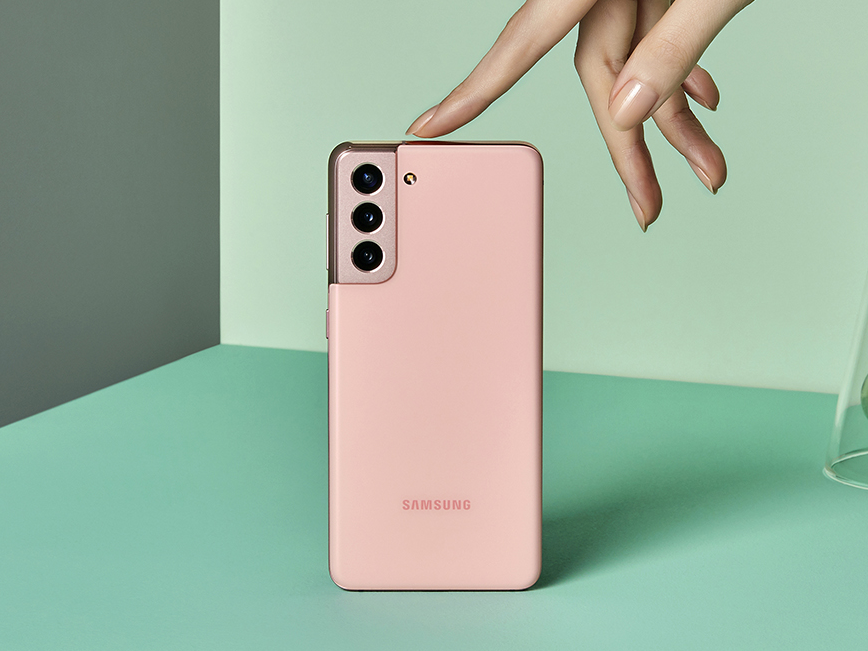 Both the Galaxy S20 and S21 pack a 4,000mAh battery pack, while the S21+'s 4,800mAh pack is 300mAh more than its predecessor. It's probably not enough to prove noticeable in daily use, but it might give you a tiny bit more buffer for days when you really push the phone.
There is one big downside to the Galaxy S21 and S21+ compared to their respective predecessors, though: the microSD port is gone. You can upgrade from the base 128GB model to 256GB for a reasonable £50, although microSD storage is even cheaper. It's a surprising omission, albeit one that Samsung has done before: the Galaxy S6 also omitted a microSD slot, although it was brought back with the Galaxy S7 after fan backlash.
You also won't get a wall charger with the Galaxy S21 or S21+, following the trend of Apple's iPhone 12. You might remember that Samsung mocked that decision in social media, yet they're now following suit.
Initial verdict: Should you upgrade?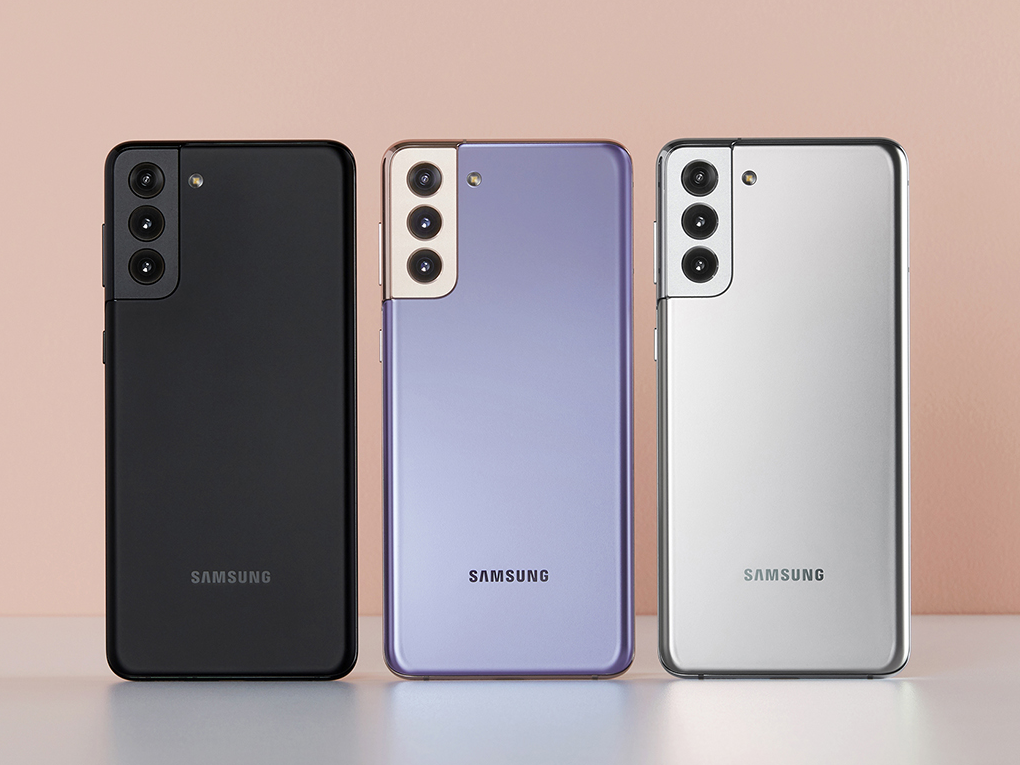 The Galaxy S21 is noticeably cheaper than its predecessor, coming in at £769 compared to £899 for the S20 5G. The gap isn't nearly as wide with the S21+, which starts at £949 compared to £999 for the S20+. Those price drops reflect some omitted features, however, such as the loss of the QHD+ panel, microSD port, wall charger, and glass backing on the S20.
If you already have the Galaxy S20 or S20+, should you upgrade to the new version? Honestly, we're not convinced at this point. We have little doubt that the Galaxy S21 and S21+ will be great phones, and perhaps a better value than their respective predecessors, but you're losing some notable perks in the process.
Whether it all ends up being a net positive remains to be seen, especially for those people who are still happy with their S20 or S20+. Stay tuned: we will update this article once our Galaxy S21 reviews go live.