Samsung Galaxy S5 vs Galaxy S4 – eight reasons to upgrade
The Galaxy S4's a great phone, but the S5's even better. Here are eight reasons to consider upgrading (and three reasons to stick with what you've got)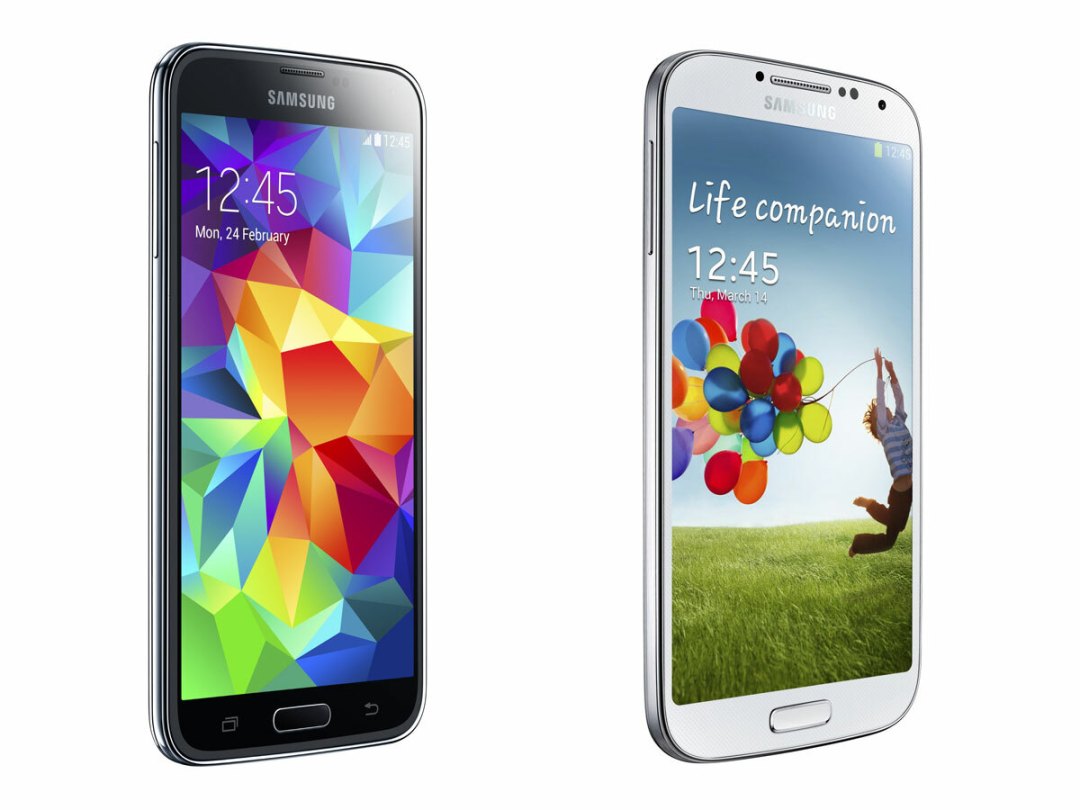 Admit it – you're looking at your Galaxy S4 in a new light since the Galaxy S5 arrived.
Don't worry, we all get phone envy from time to time – and never more so than when a new flagship arrives to knock yours down a notch in the smartphone pecking order.
So should you upgrade from the S4 to the S5? Or are you better off sticking with what you've got? Here are our findings.
1) It's toughened up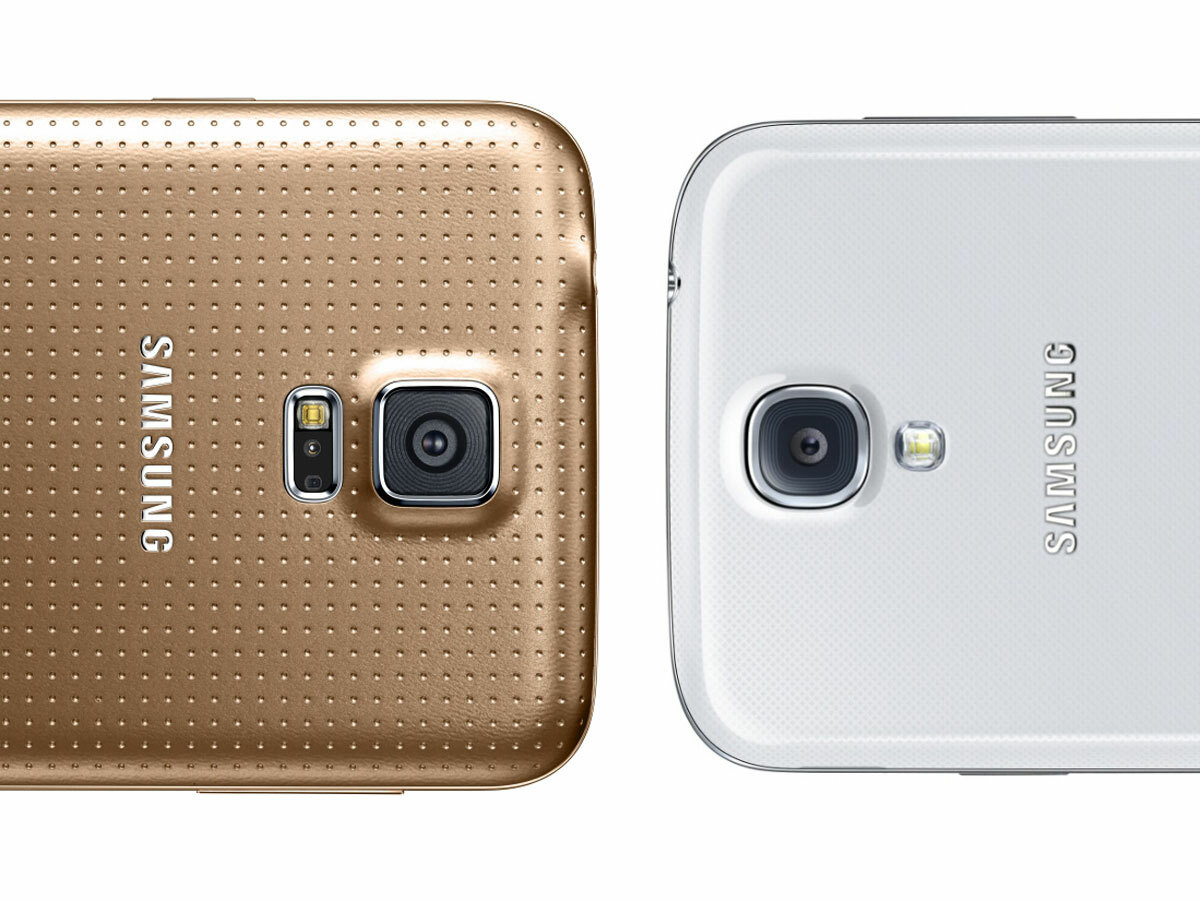 Both phones may be crafted from beautiful slabs of the finest, er, plastic, but where the S4 was prone to creaking and flexing under pressure, the S5 feels far more robust. It's also waterproof and dustproof to the IP67 certification – which, according to Samsung, means it's safe from "rain, liquids, sand, dust and sweat". Quite why anyone would sweat all over their phone is a mystery to us, as is why rain and sweat aren't considered liquids anyway. But there's no denying that this is A Good Thing for a phone to be.
2) It's easier on the eye(s)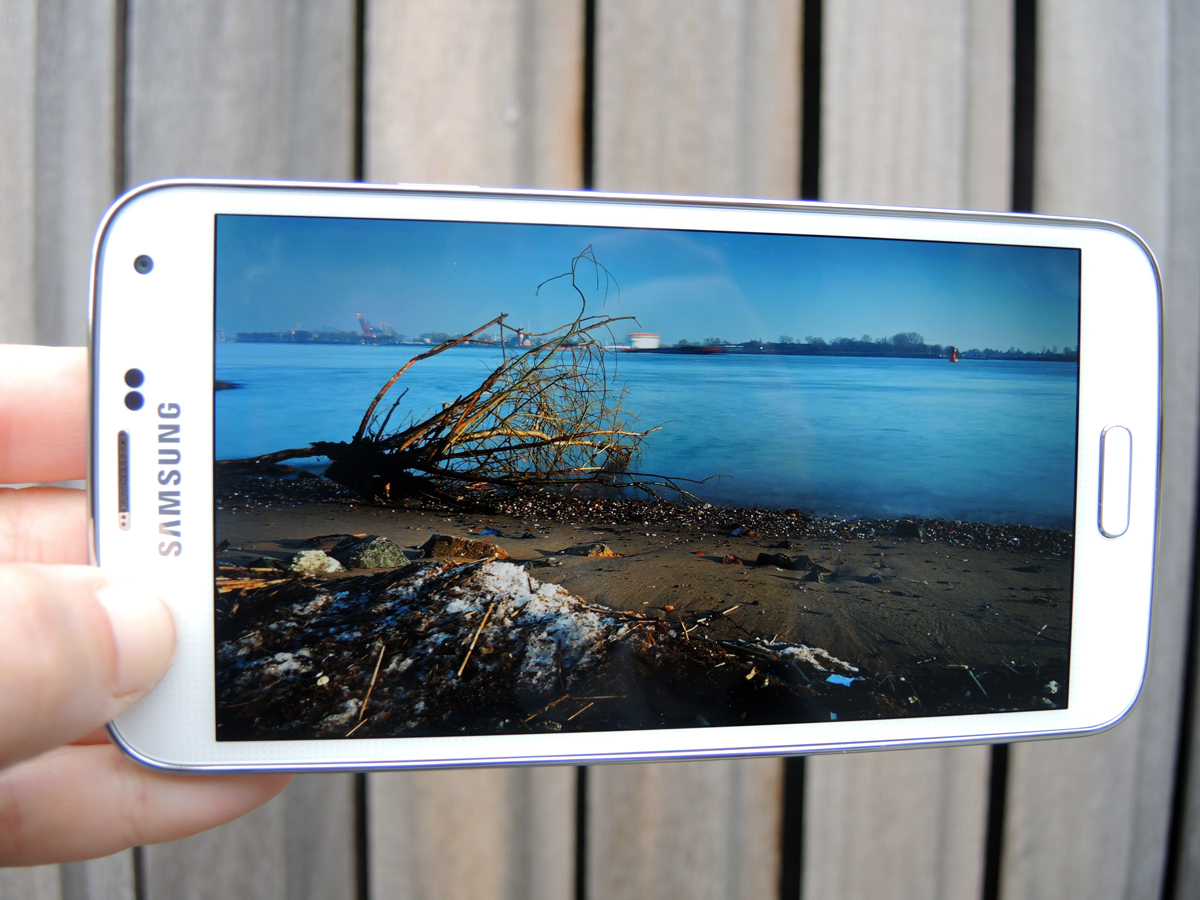 Two things to bear in mind here – firstly, the S5's far more physically attractive than the S4, particularly in its Charcoal Black variety. Not attractive in an HTC One (M8) way, maybe, but certainly more pleasant to spend time with than its predecessor, thanks to its metal-look edges and dimpled back. Secondly, it also has a nicer screen. Now in pure spec terms the S4 has a higher pixel density than the S5 (441ppi to 432ppi), but despite that, we prefer the newer phone's screen: it's brighter, text is crisper and colours seem just a little more vibrant.
3) It's joined the 4K club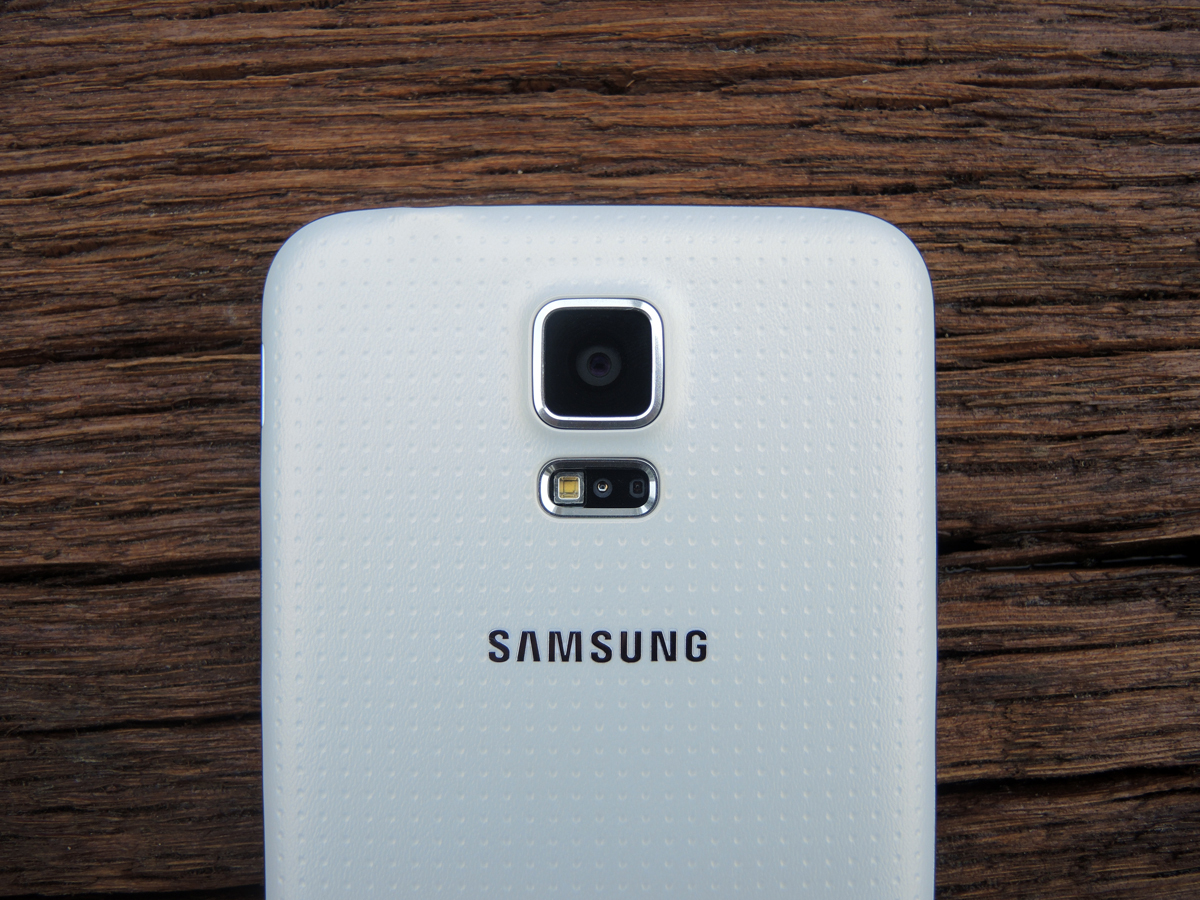 How important this is to you will depend on whether you have a 4K television or not. What's that? You don't have a 4K TV and don't know anyone who does? Well never mind – you'll keep your new S5 for at least a year, and by this time next year 4K TVs will be a lot more affordable. And that'll mean you'll be able to shoot 4K video on your phone and watch it on your TV, thus making up for the fact that there's barely any content yet available in 4K anyway.
4) It has more megapixels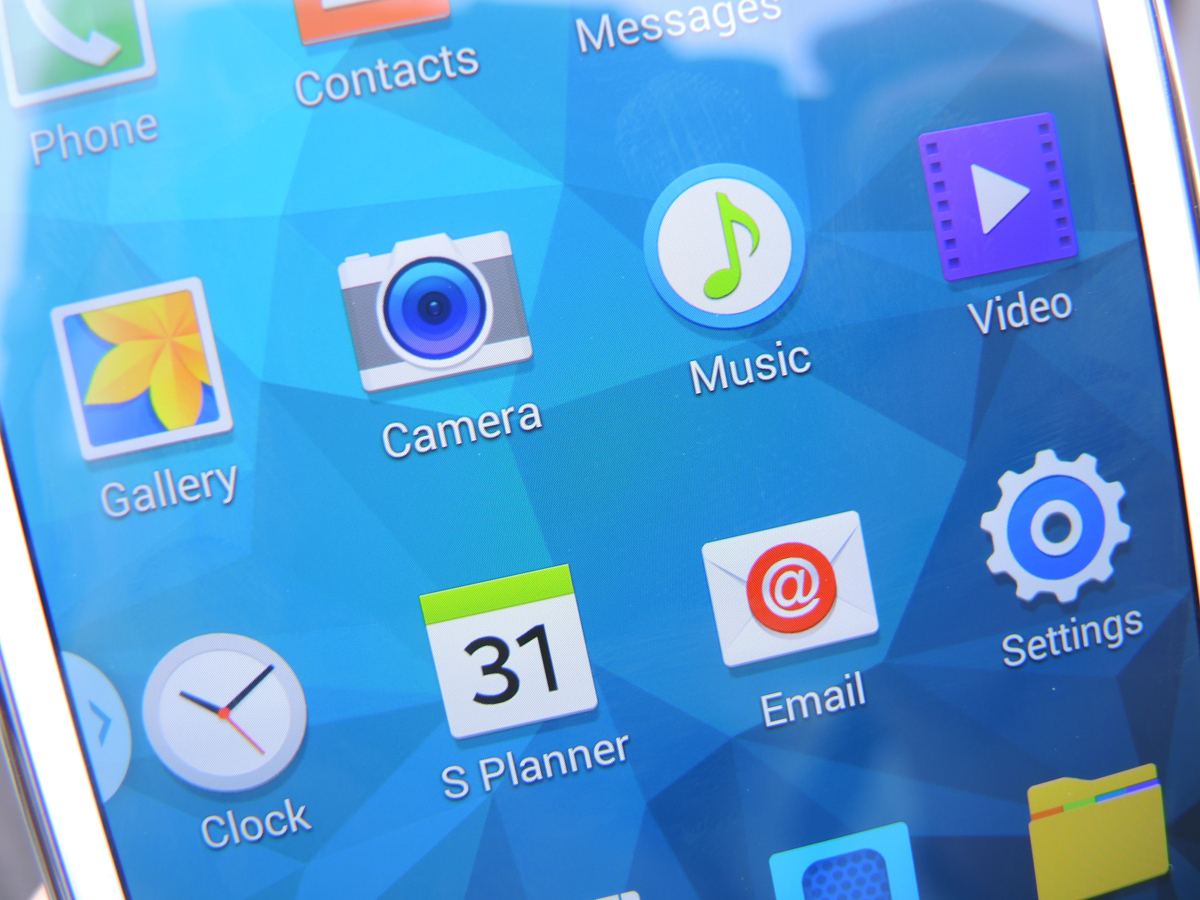 Three more, to be precise – giving it a total of 16MP to the S4's 13MP (see, we knew our maths GCSE would come in handy one day). That means you can crop into photos more drastically, helping to make up for the fact that the camera lacks an optical zoom. That's not the only improvement to the camera, either: it also focuses far more quickly and has a nifty post-shot 'Selective focus' feature which genuinely works.
5) It's finger friendly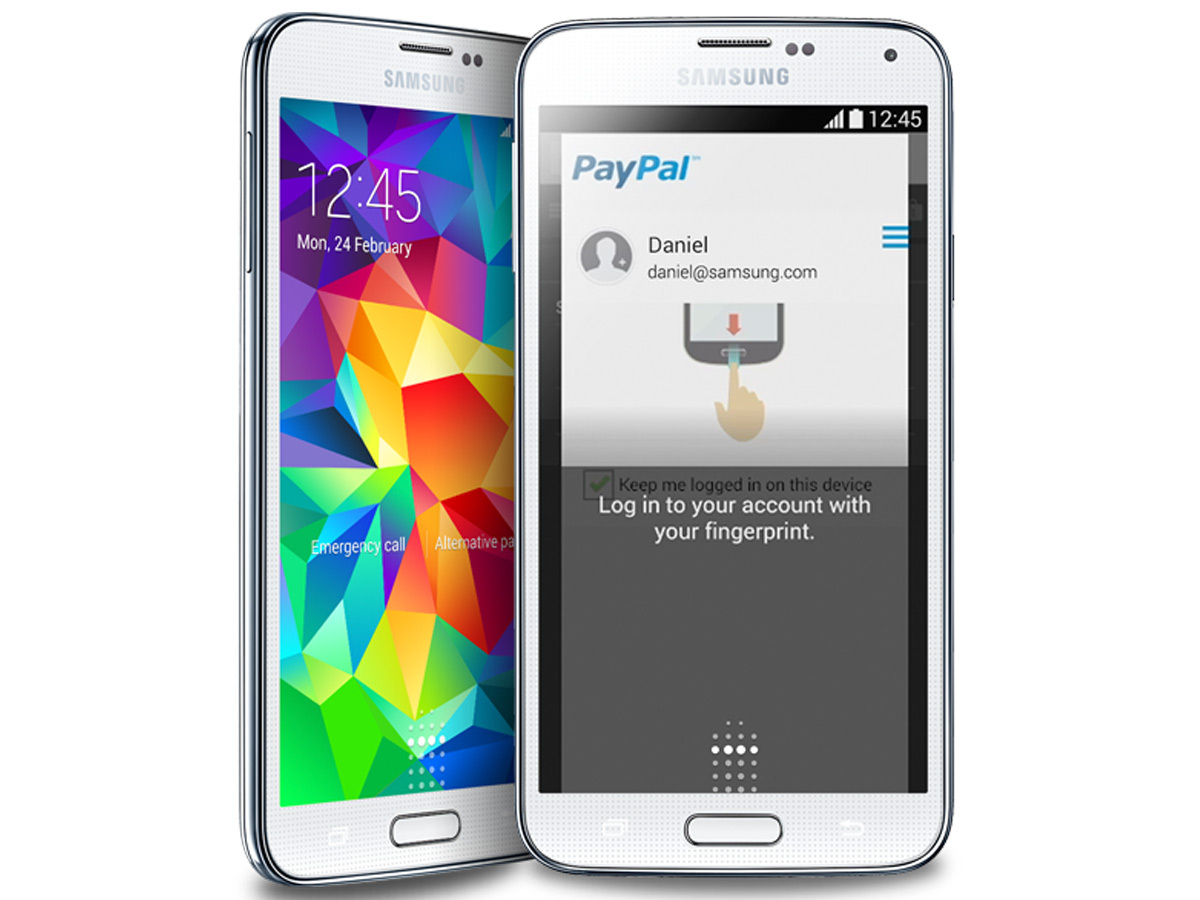 Yes, we know the S4 had a touchscreen too, but it didn't have a fingerprint scanner, did it? Well the Galaxy S5 does, and it can do more than just unlock your phone – authorise payments for Samsung apps or PayPal transactions, for instance, or access private files. Hopefully Google Play access will follow soon – being able to pay for all new apps with a press of the finger would be a mighty cool feature.
6) It doesn't stutter (quite as much)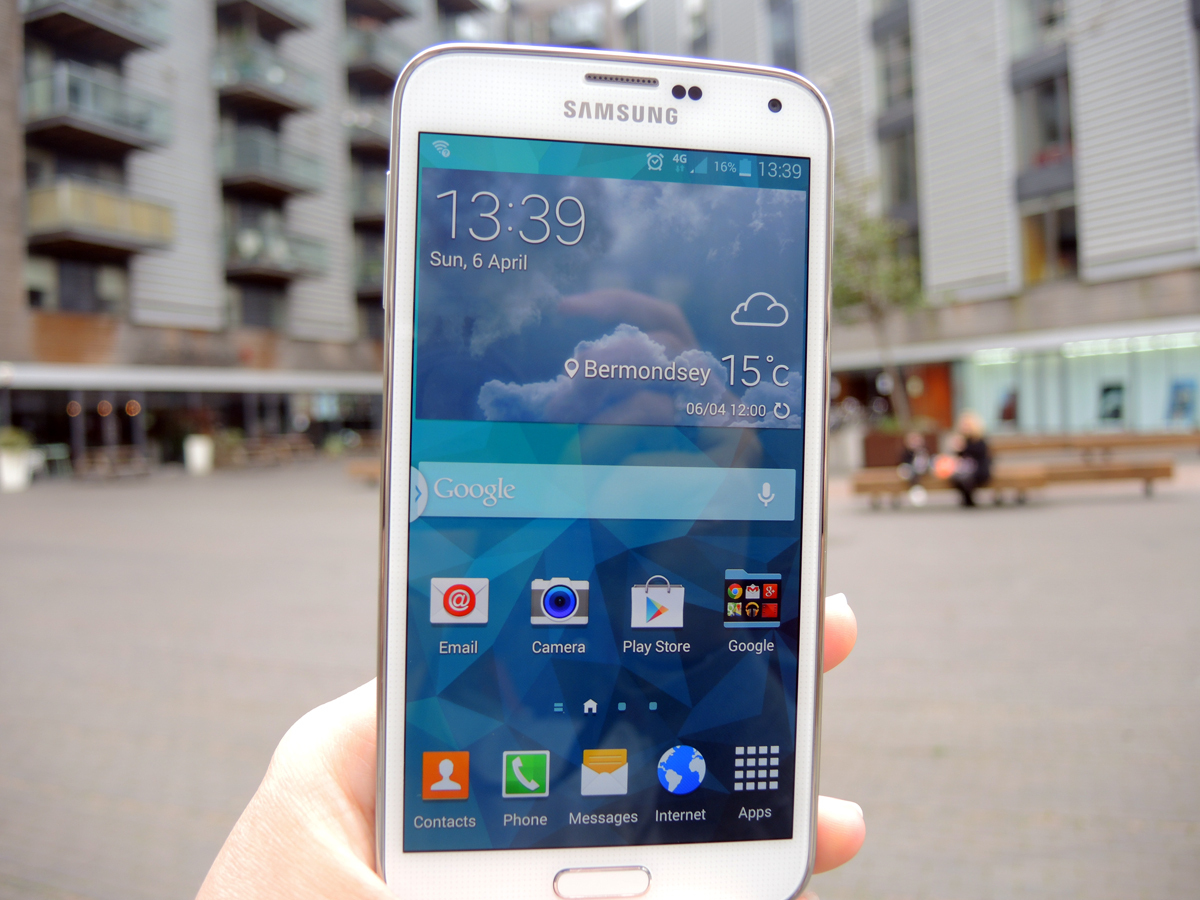 One of the big disappointments with the S4 was that despite packing a quad-core Snapdragon 600 processor, it stumbled and stuttered far more often than we'd have liked. Not when doing the hard stuff such as playing the latest 3D games, bizarrely, but when performing simple tasks such as moving around home screens and closing galleries. Crazy. Still, the S5, with its Snapdragon 801 chip, doesn't appear to suffer to quite the same extent – it's not flawless, but it trips up far less frequently. Just as importantly, TouchWiz – the Samsung skin which sits over Android 4.4 KitKat – has been stripped back and simplified, making it easier to use. When combined with the bug-free operation, the whole user experience feels far slicker on the S5.
7) It tears through downloads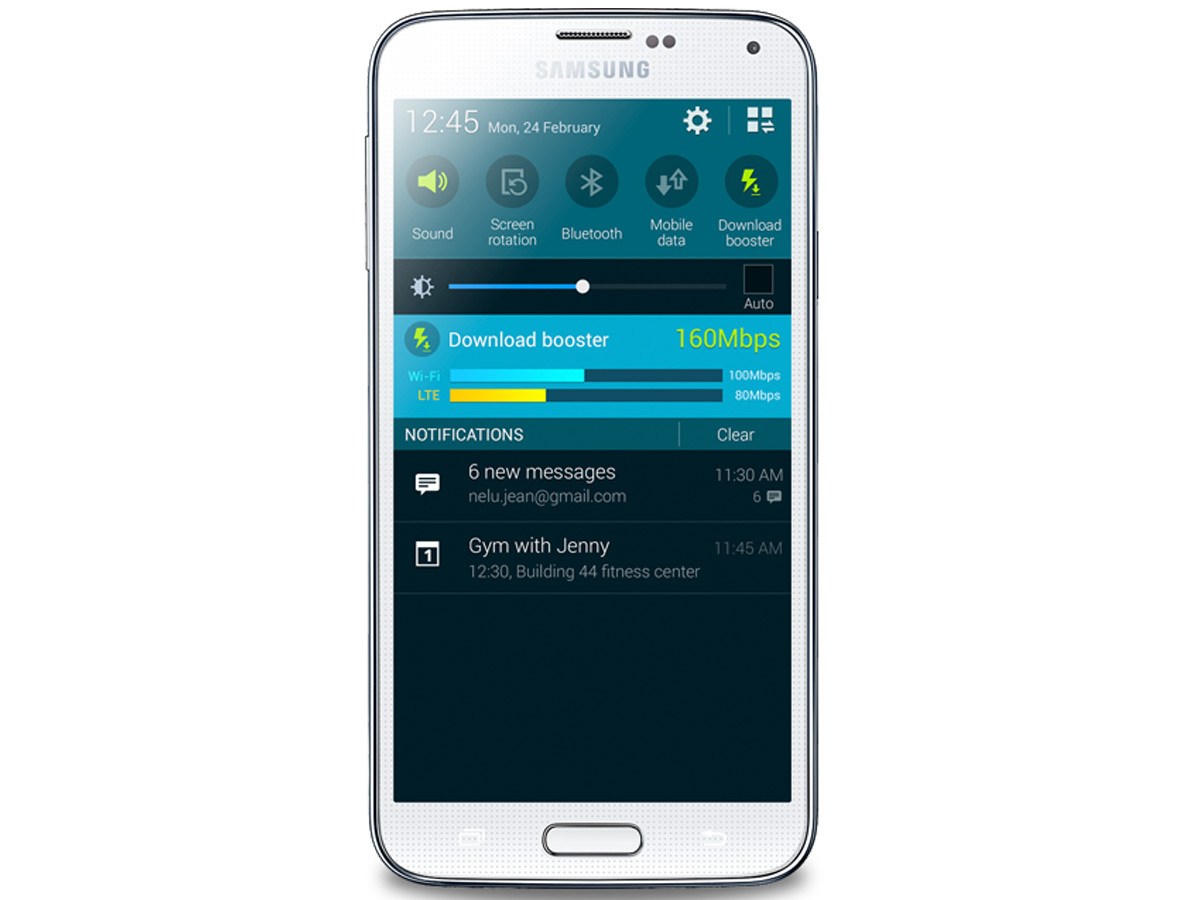 The S5 has a new feature called Download Booster, and you can probably guess from its name what it does. That's right – it's a social media app for a heavy metal festival. Not really. Download Booster boosts your downloads by using both 4G and Wi-Fi simultaneously where possible. We say 'where possible' because you'll obviously need both a Wi-Fi connection and 4G sim for that to work. But even if you're still stuck on 3G, the fact that the S5 has 802.11ac and 2X2 MIMO wireless tech should speed up your connection.
8) It's roomier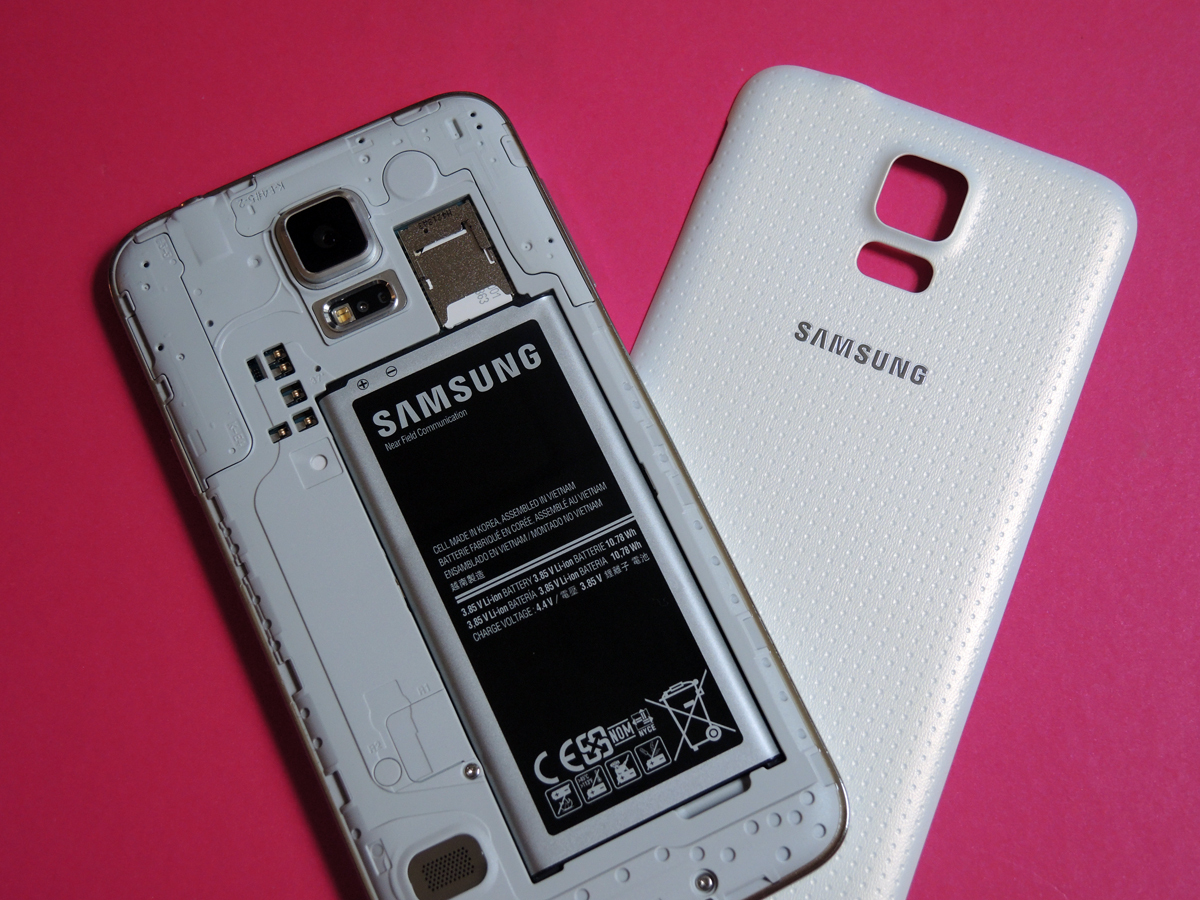 Both the S4 and S5 have expandable memory via microSD card, but where the S4 can only handle a maximum of 64GB, the S5 will take a 128GB card. Alright, so a 128GB microSD card will set you back at least £100 – a 64GB card can be had for about £30. One caveat: Android 4.4 KitKat changed the way that apps work with external storage in order to improve security. The result is that you won't necessarily be able to copy all of your apps on to your microSD card; some will work, some won't. But music, videos, photos etc – they'll all be fine. And if you've got a serious Spotify offline-syncing habit, 64GB won't go far.
1) But… it's harder to hold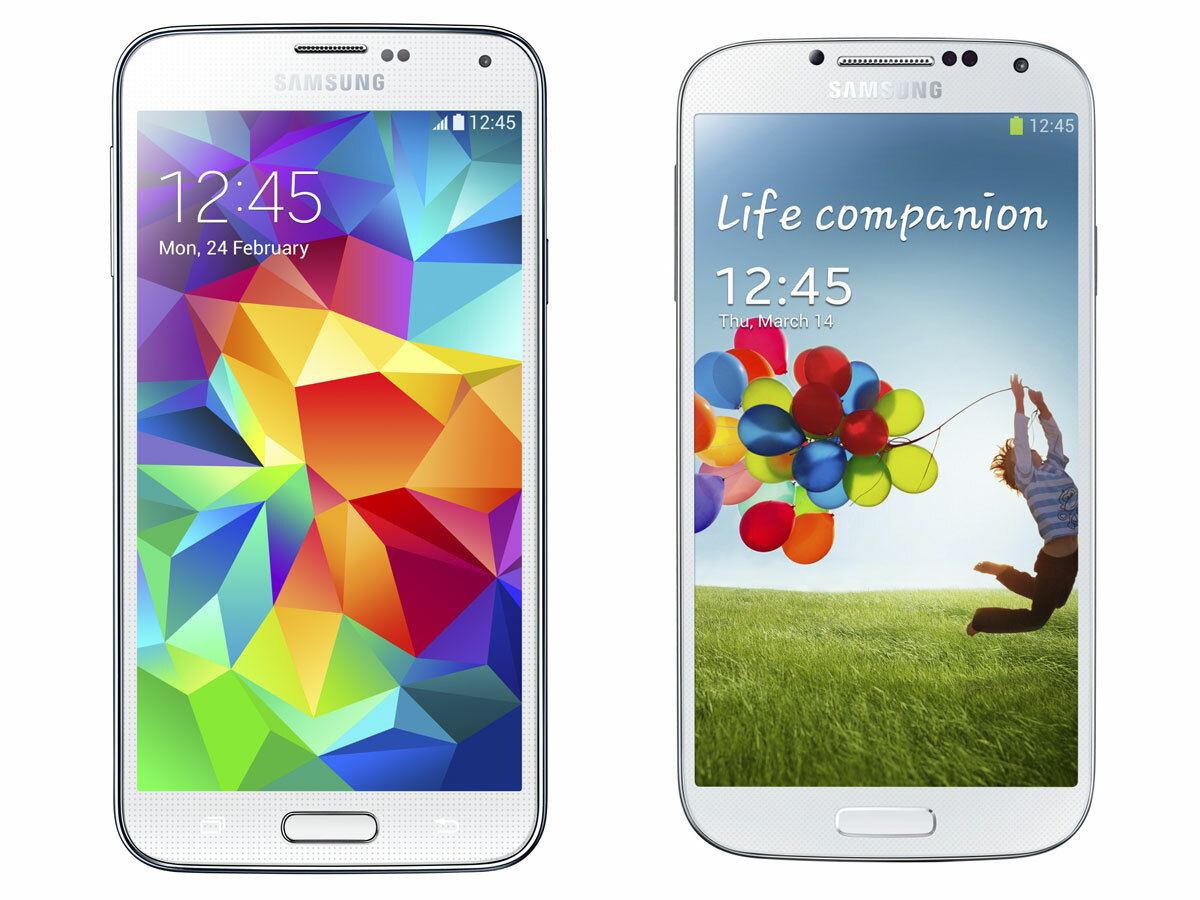 Although the S5's screen is a mere 0.1in larger, the handset itself is noticeably bigger in the hand. If you're small handed – or just don't want to risk ever dropping your phone – you might be better sticking with the S4.
2) It's no night owl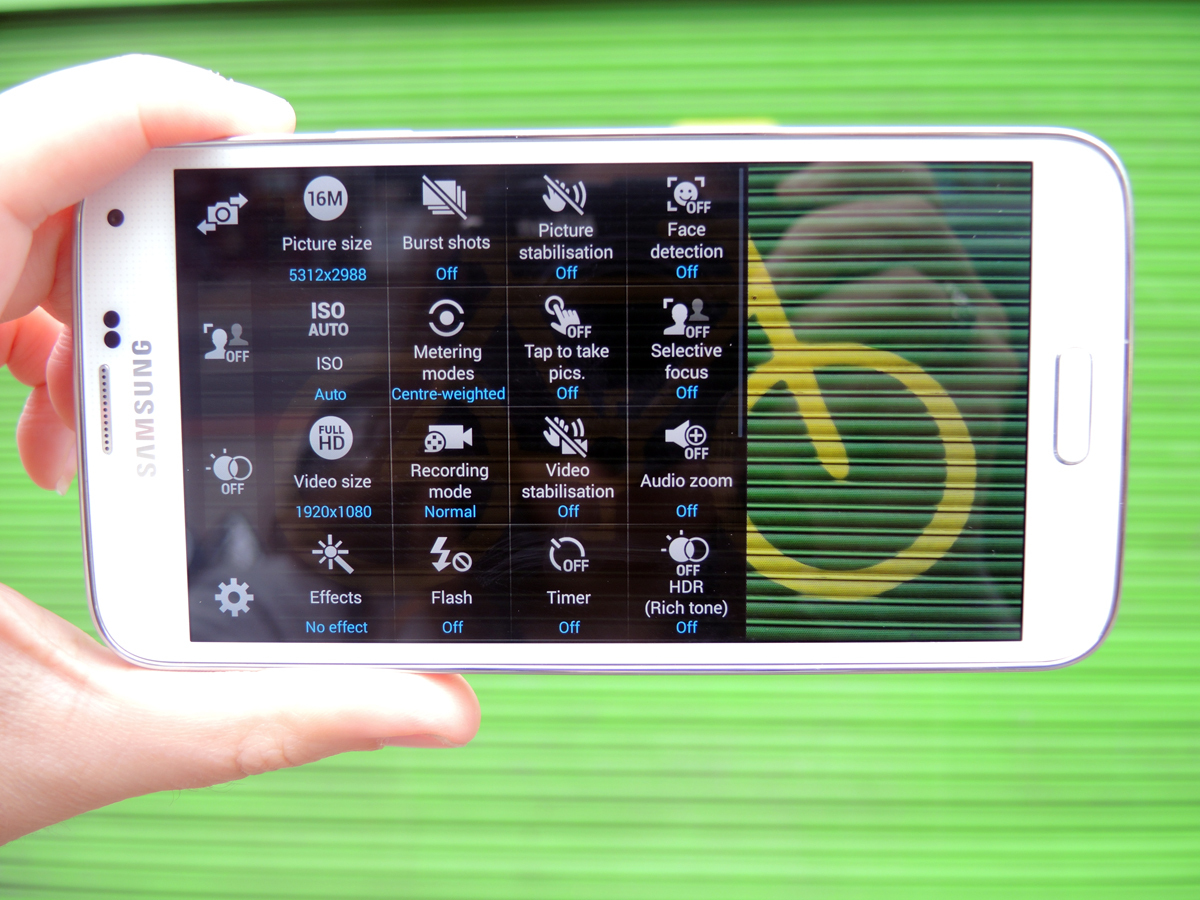 For some reason, Samsung's got rid of the Night Mode from the S5's camera, instead suggesting that you use the Picture Stabilisation mode in low light. That's fine – but the option to turn it on is hidden within a menu, and if you didn't know that's what it was for you'd never guess.
3) It'll cost you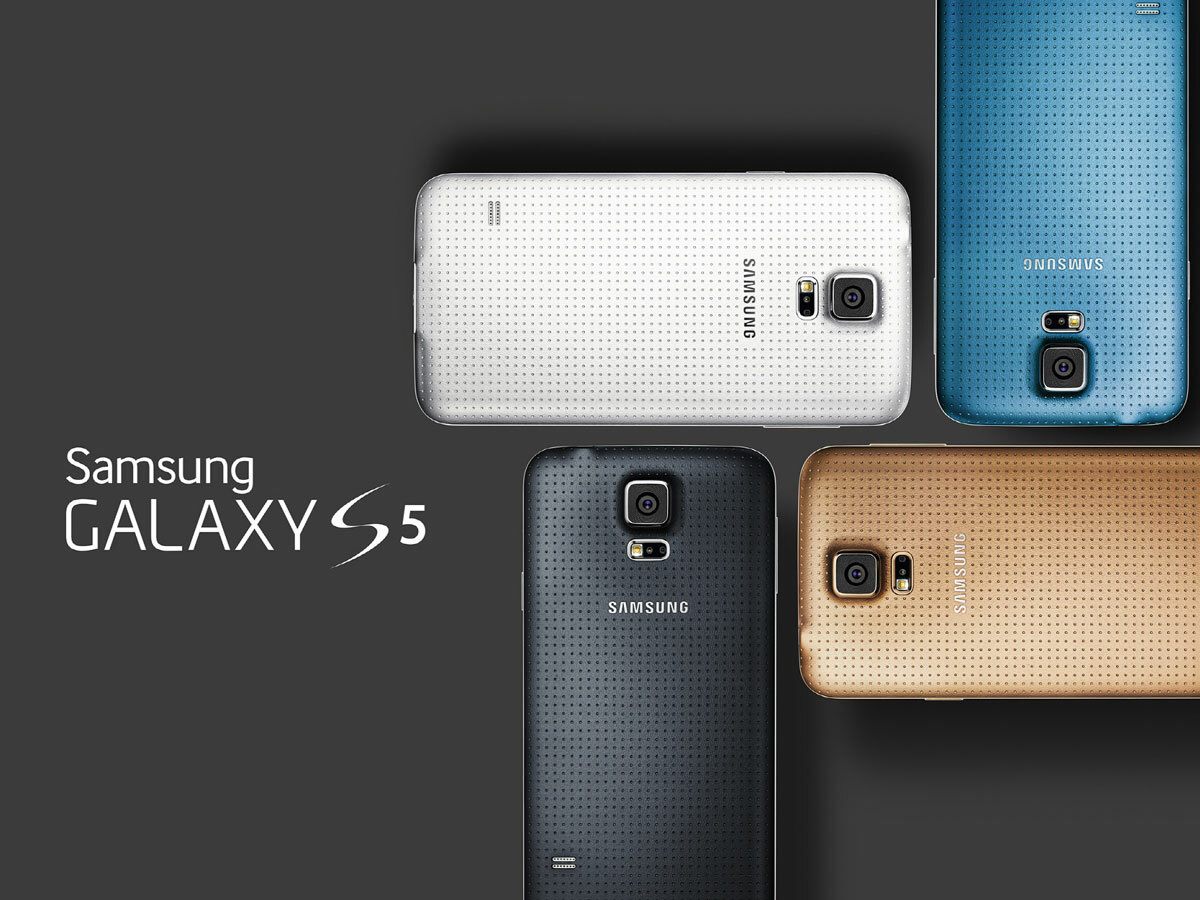 The new Galaxy S5 will set you back £525, SIM-free, and if you're anything like us, you don't have that kind of money lying around. The S4's price will only go down from here – whether on contract or SIM-free – so sticking with last year's tech could be good for your wallet. Us? We'd always choose the 'spend money we don't have on shiny gadget' option, but then we're irresponsible.
READ MORE: Samsung Galaxy S5 review