Samsung Galaxy Watch 6 Classic vs Watch 5 Pro: what's the difference?
New and shiny meets rotund yet reliable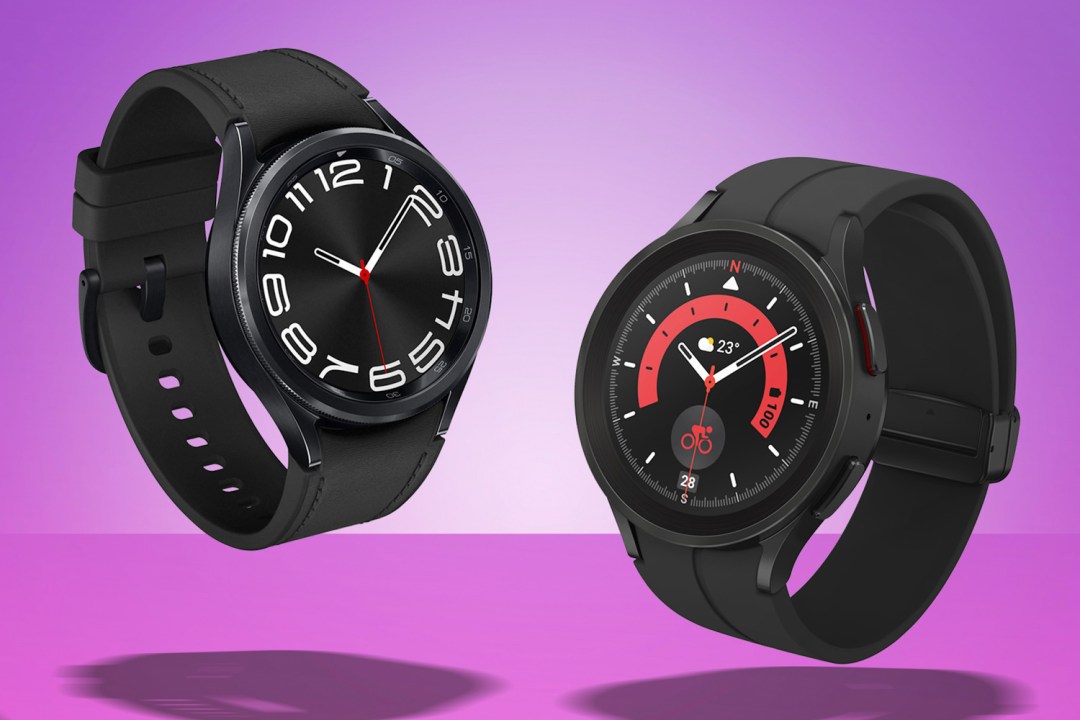 Wearable fans wanting the latest and greatest gear to strap to their wrists have surely raised an eyebrow at Samsung's newly-revealed Galaxy Watch 6 Classic. The style-led smartwatch brings back the rotating bezel, much missed from the previous generation, while also adding larger screens and batteries. But it isn't a direct replacement for last year's Galaxy Watch 5 Pro, which isn't going away any time soon.
Samsung is keeping the older watch on sale as a fitness-focused alternative to the new Watch 6 range, and with prices now starting to plummet, it's worth weighing up which will be the better pick for you. Luckily we've done all the heavy lifting, comparing both watches and pointing out where one has a clear lead over the other.
Design & build: thick or twist?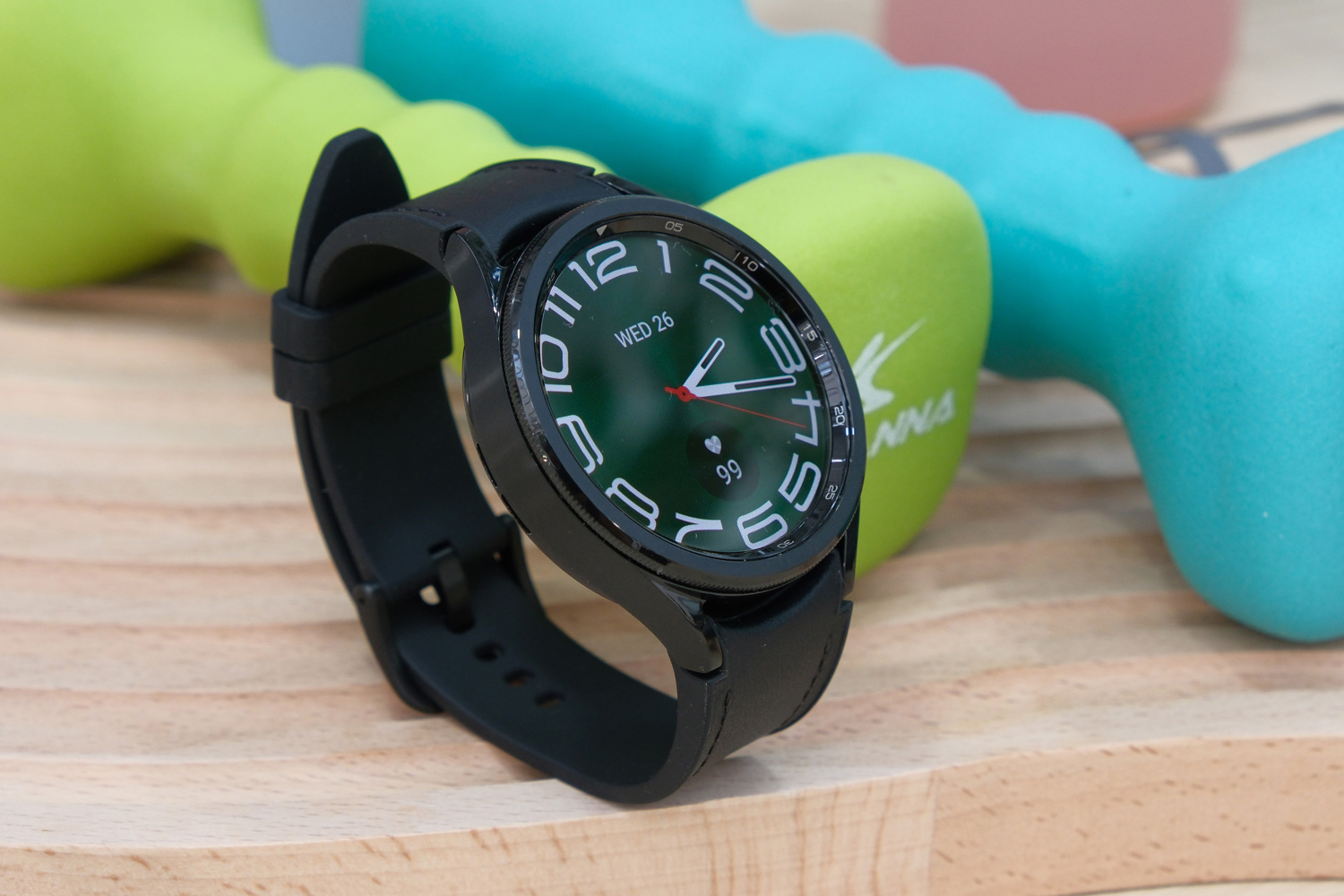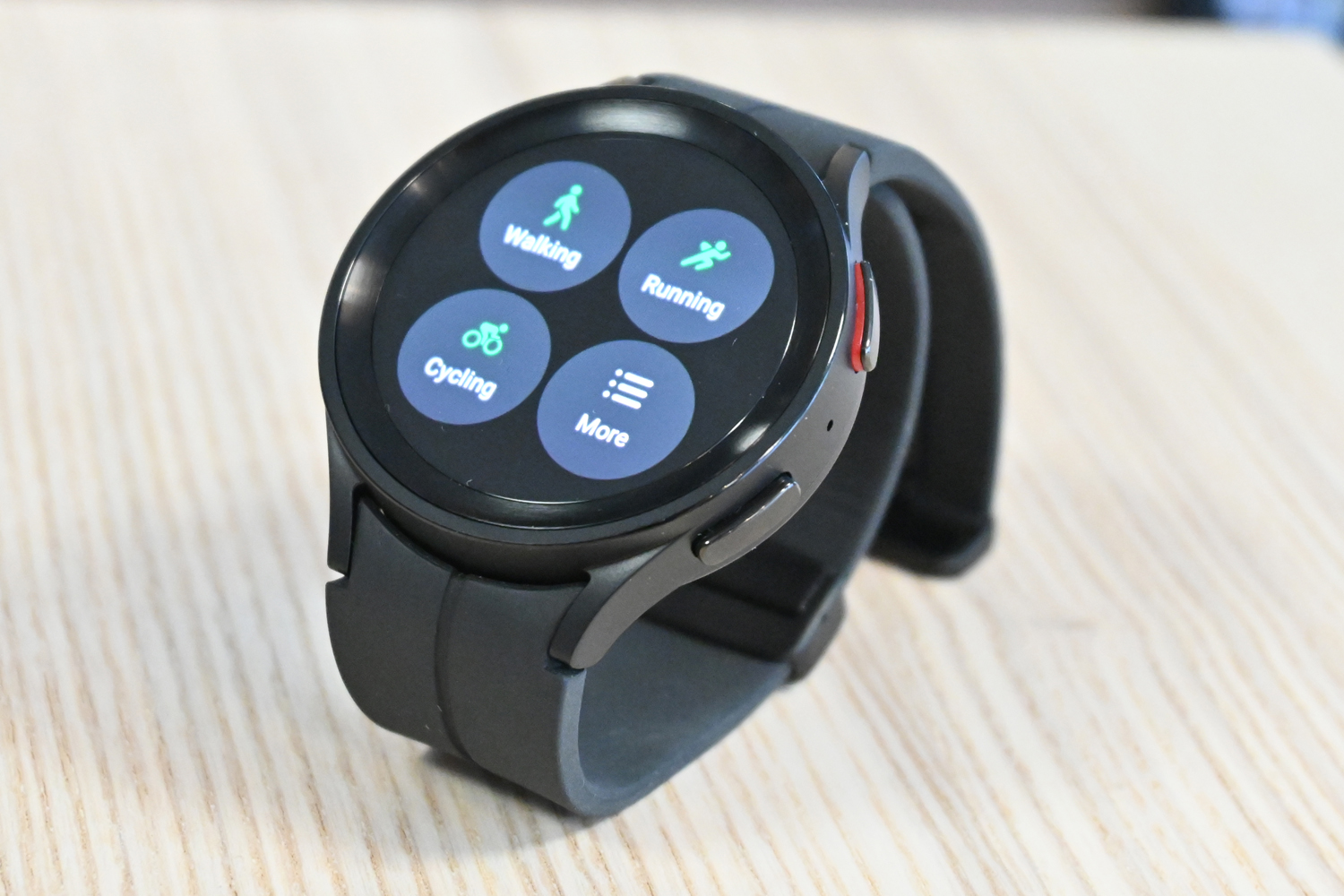 There's only ever been one Galaxy Watch 5 Pro model. At 45mm it was larger than either Galaxy Watch 5 variant, and was a fair bit chunkier to accommodate a bigger battery, but the family resemblance was there. It had a thicker screen bezel, which helped protect it from damage, but was otherwise rather unassuming. The watch case is made from ultra-tough titanium, and the exclusive D-buckle strap also helped set it apart; it was quicker to put on and take off than the more traditional band bundled with the regular Watch 5. You could pick one up in black or grey colours.
The Watch 6 Classic adds some choice with two size options: 43mm and 47mm. It's not a million miles away from the Watch 5 Pro styling-wise, if not quite so chunky. The raised bezel gains some minute markers around the inner ring, and the outer one rotates, making it a breeze to scroll through onscreen menus. It gives a satisfying click with each notch, too. The strap is more traditional this time around, and made from what Samsung calls "Hybrid Eco-Leather".
Both watches are IP68 rated and 5ATM waterproof, so are fine to take swimming as well as into the shower.
Screen: AMOLED-ing the way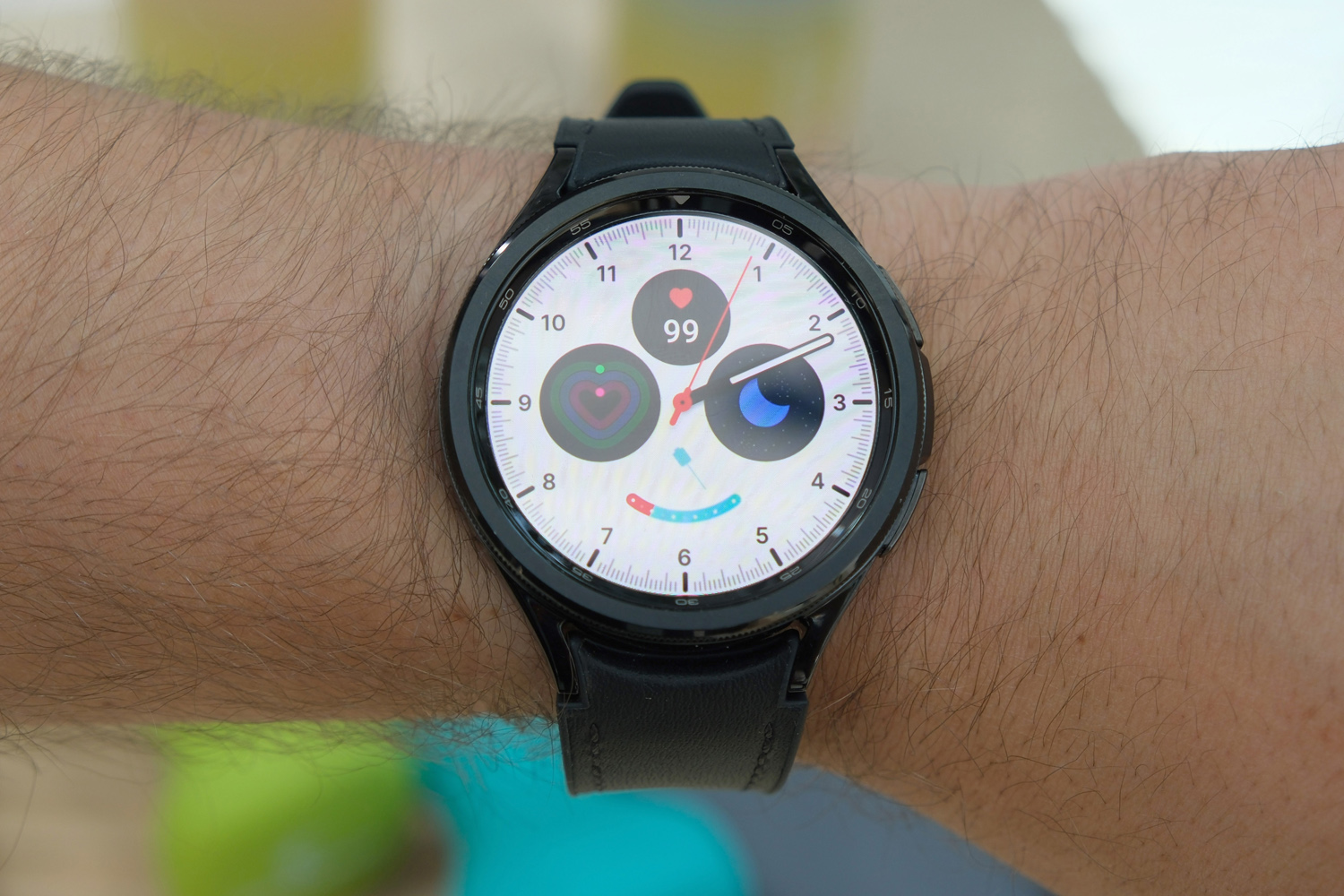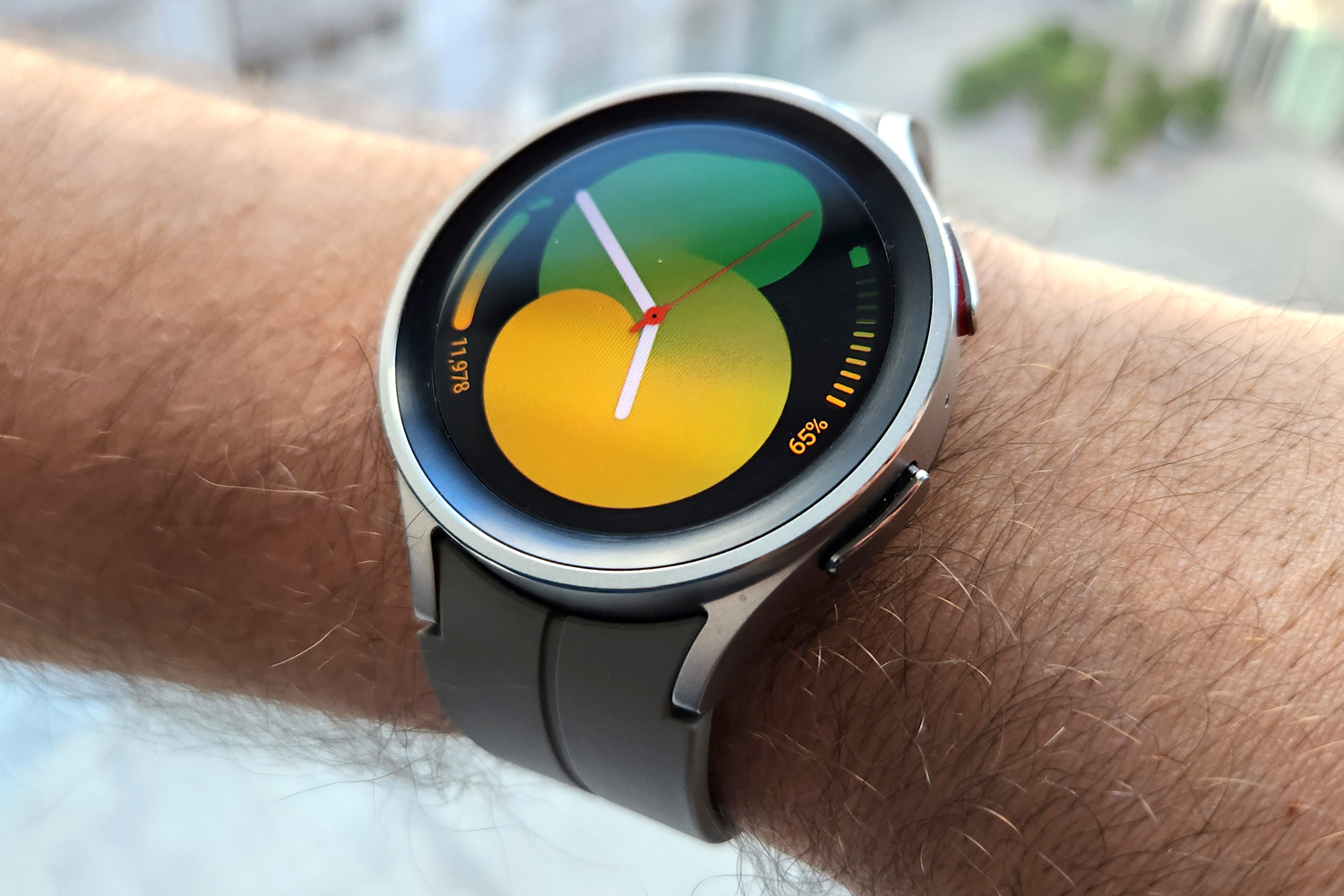 The Watch 5 Pro's 1.4in circular AMOLED was something of a stunner when it landed last year, mainly in how the panel almost stretched completely from edge to edge. You could still spot the black bezel if you looked hard enough, but it was certainly better disguised than the vanilla Watch 5. The 450×450 resolution was nice and sharp, viewing angles were ace and it got plenty bright enough for outdoor use.
Samsung has trimmed down bezels across the board for 2023, so the Watch 6 Classic looks even more impressive. You get the choice of 1.3in or 1.5in screen sizes, with resolution stepping up to 480×480 on the larger option. We've only spent a short stint with one so can't say whether brightness has improved at all, but there's no doubt it adds even greater impact to full-colour watchfaces.
Both watches are protected by sapphire crystal, which is far more scratch resistant than regular glass, and offer always-on display options.
Software & health tracking: it's the little things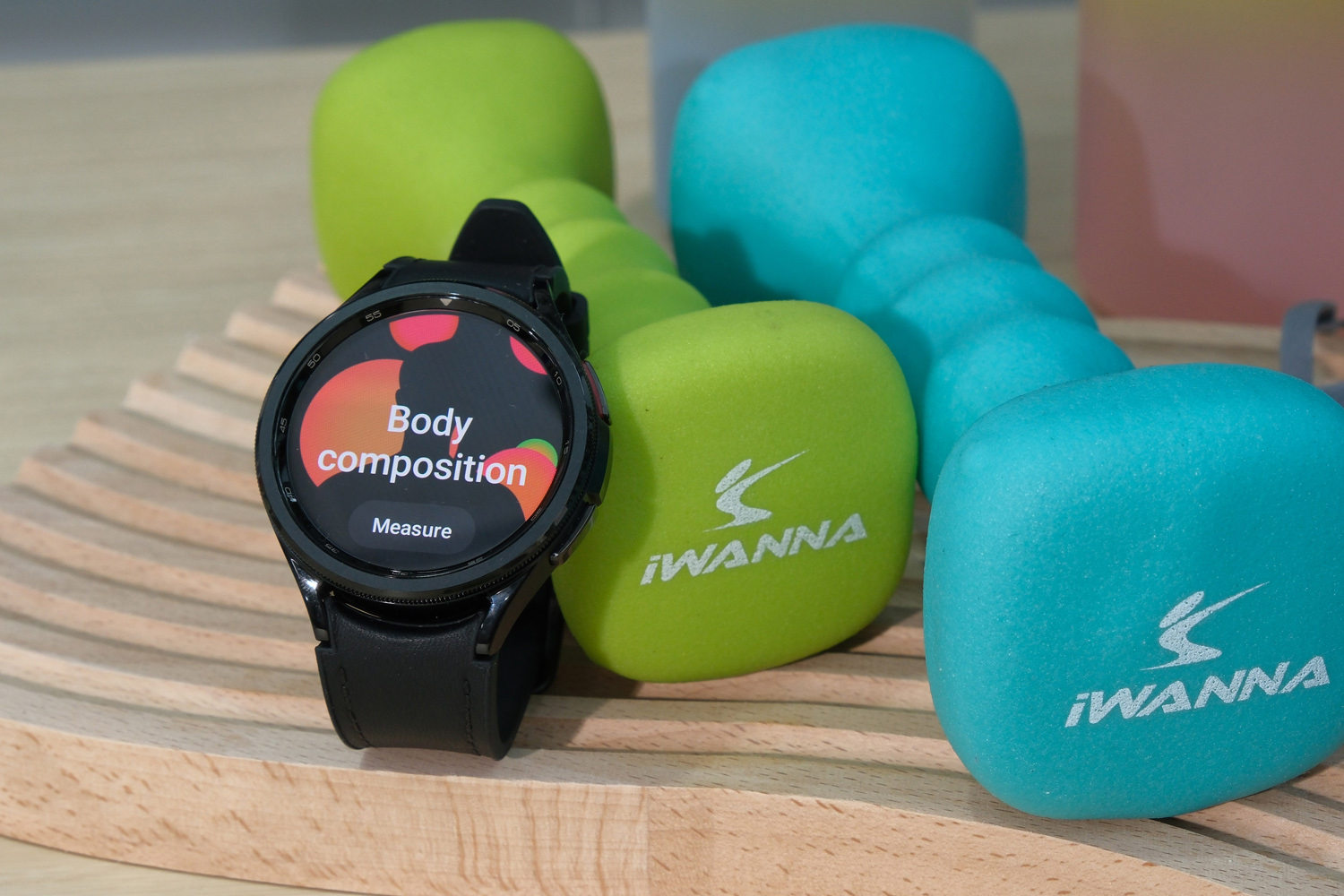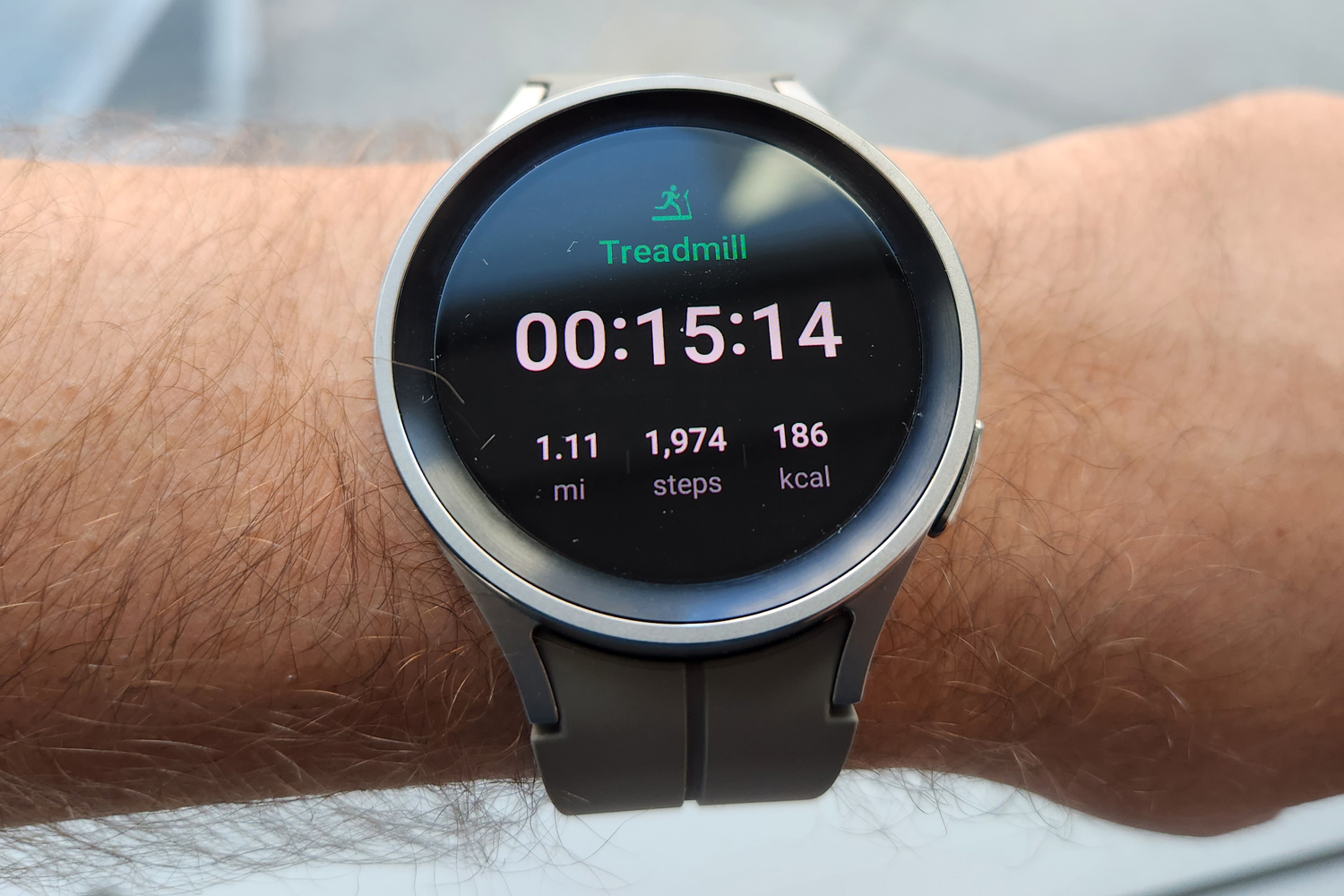 Both Galaxy Watch models are stuffed full of sensors, including both optical and electrical heart rate sensors, a temperature sensor, accelerometer, barometer and gyroscope. They can also estimate body composition using bioelectrical impedance analysis, detect falls, predict female menstrual cycles, and track sleep. If you want it recorded, they'll each do a bang up job.
The Watch 5 Pro does keep a few bespoke features back, though. It will let you import GPX route files, and has a 'track back' function to help you find your way home after a ramble in the unknown. You won't find its unique watch face with built-in compass on the Watch 6 Classic, either.
The newer watch runs WearOS 4 out of the box, while Watch 5 Pro sticks with WearOS 3.5. It will eventually get an upgrade to WearOS 4, most likely in the next three or four months, at which point the two will be on more level pegging. This is more of a behind-the-scenes update anyway, with no major new features.
Performance & battery: generation gains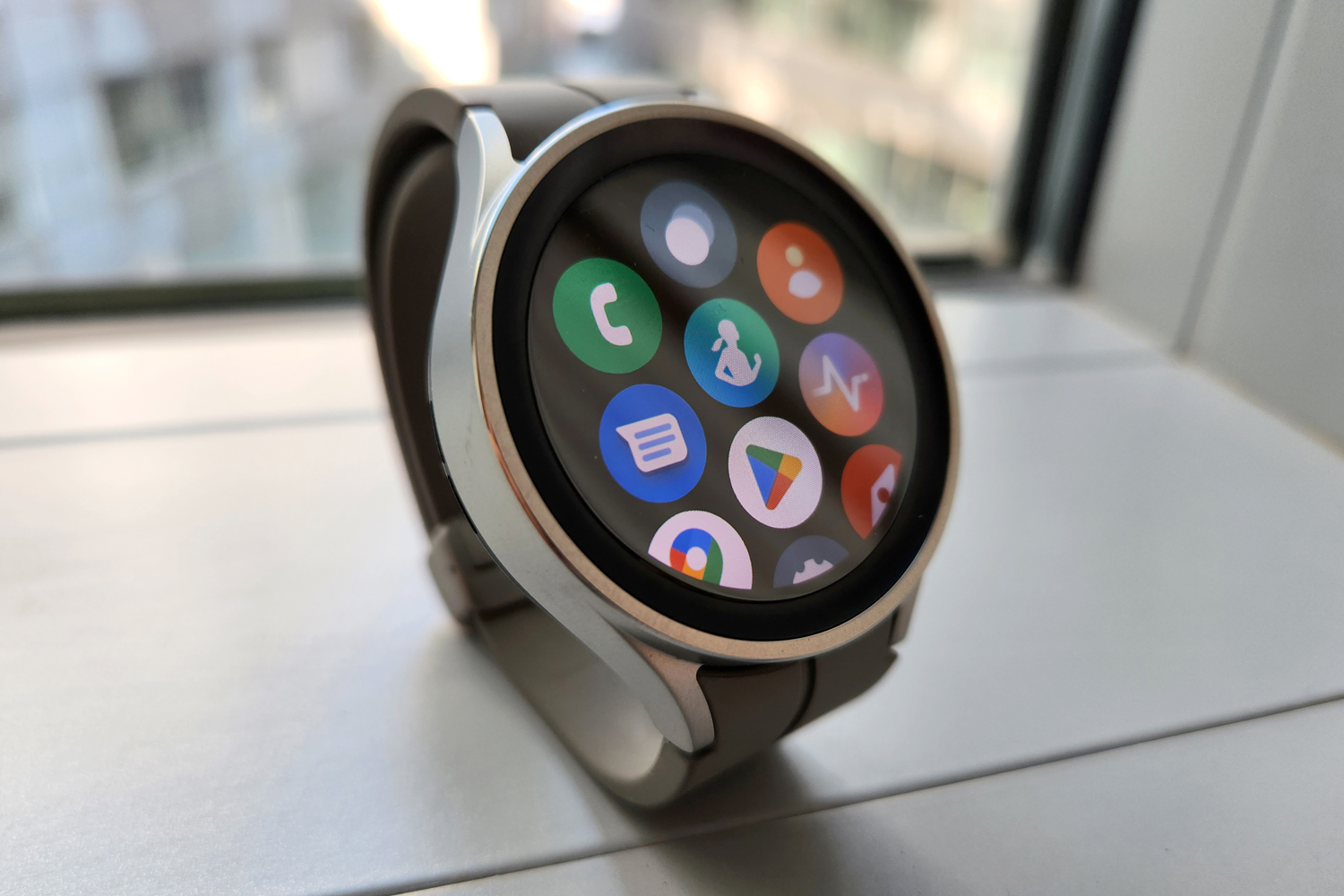 The Galaxy Watch 5 Pro landed with one of Samsung's own Exynos W920 processors, which by that point was already a generation old. Paired with 1.5GB of RAM, it was perfectly able to run WearOS 3.5 – even with Samsung's OneUI 4.5 Watch interface sat on top – but it wasn't quite as energy efficient as rival chipsets doing the rounds in other wearables at the time.
There's a newer Exynos W930 CPU at the heart of the Galaxy Watch 6 Classic, which runs at a higher clock speed and should be a little less power hungry. RAM has been boosted to 2GB, and the watch arrives running the newer WearOS 4. Wearable apps aren't exactly demanding, but they should still feel a bit more responsive here than they will on the Watch 5 Pro. Both watches have 16GB of on-board storage, which is plenty for a handful of music playlists, or apps downloaded from the Google Play Store.
On paper it's the Watch 5 Pro that has the battery life advantage. It has a sizeable 590mAh cell, which bests the 47mm Watch 6 Classic's 425mAh by a fair whack – and is almost double the 43mm versions 300mAh unit. While the CPU might not be quite as efficient, it still managed multiple days between top-ups when we reviewed it last year. Samsung expects the Watch 6 Classic to be good for 30 hours with the always-on display enabled, or 40 without.
Samsung Galaxy Watch 6 Classic vs Watch 5 Pro initial verdict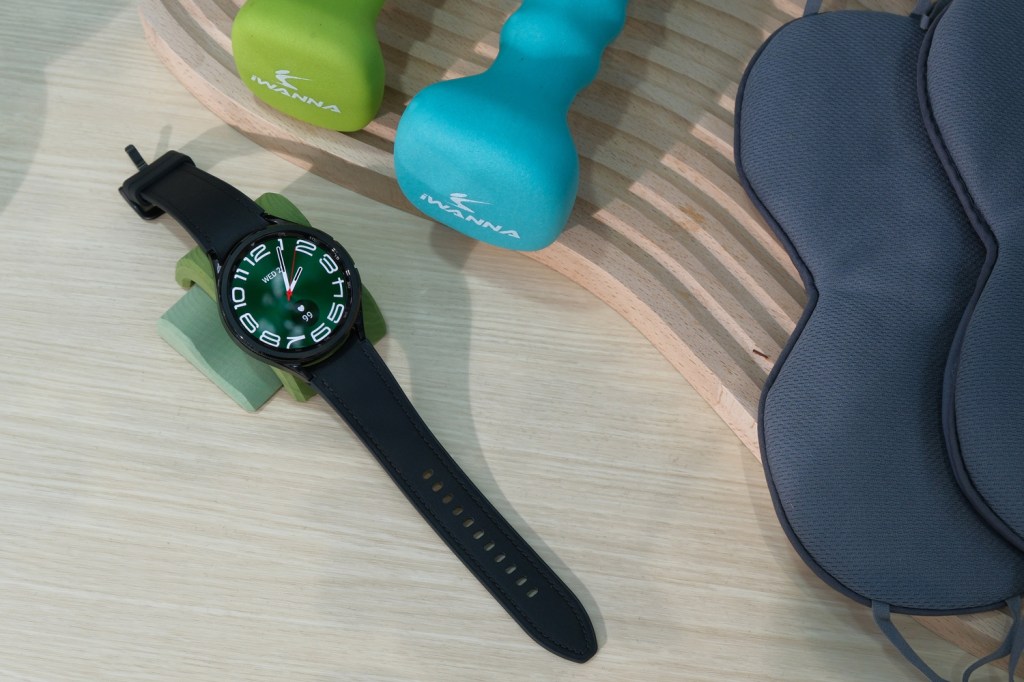 Officially, the Bluetooth-only Galaxy Watch 5 Pro will put a bigger dent in your wallet than the 47mm Watch 6 Classic – but we've seen deals doing the rounds that suggest otherwise. It's a similar story for the LTE version, which has a higher RRP but can be had with healthy discounts if you shop around. Either way, we're sure its bigger battery will let it last longer between charges; we're yet to test it, but doubt the Watch 6 Classic's new CPU is quite that efficient. Serious athletes might also appreciate the Pro's scattering of dedicated running features.
The newer Watch 6 Classic is a gorgeous-looking wearable, though, and runs the latest software. Samsung says an update will eventually bring the Watch 5 Pro up to speed, but there's no confirmed date for it just yet. The larger screen looks the business, and the faster internals should make it feel more responsive in daily use. Plus who can resist that rotating bezel? It's fidget spinner levels of satisfying to twist.
Each has its plus points, then. We say go for the Watch 5 Pro if battery life matters most, or you find a particularly juicy price cut. Otherwise, it's the Watch 6 Classic that gets our vote. You can bag one directly from the Samsung website.