What is Amazon's Amp? The live radio streamer explained
Letting you create and host your own radio show with an open catalogue of music.
While the airwaves might be taking a back seat to music streaming, there's still a wide pool of radio heads that enjoy tuning in to their local FM. And of course, now that you can access radio on your phone, you can listen in from anywhere. But what about if you've ever wanted to host your own radio show? Thanks to Amazon's Amp, you can.
The live radio streaming service takes the mic away from radio DJs, and gives it to you. But what exactly is the app, and what can it do? Here's everything you need to know about Amp.
What is Amazon's Amp?
Amazon-owned Amp is a live radio streaming app. But rather than competing with your local FM station, the app has its sights set on handing you the mic. On Amp, you listen to user-created radio stations, rather than the big name broadcasters. And yes, that means that you can create your own radio station as well.
It works similarly to Clubhouse or Twitter (err, sorry X) Spaces, where you're handed the mic and can tune into others. The difference here is a focus on music, rather than conversation. That is to say, Amp wants you to create radio shows rather than podcasts.
What does Amp do?
Amp allows you to create your own radio show. It offers a catalogue of music that you can use to create playlists for your show. While Amazon owns Amp, the library of tunes is different from that of Amazon Music – we assume for copyright reasons. But rather than just sharing playlists, you can also talk through the show, just like real radio. This means you can narrate, respond to audience comments, and entertain listeners live through the app. And of course, if taking the mic isn't for you, you can just listen to other people share their shows.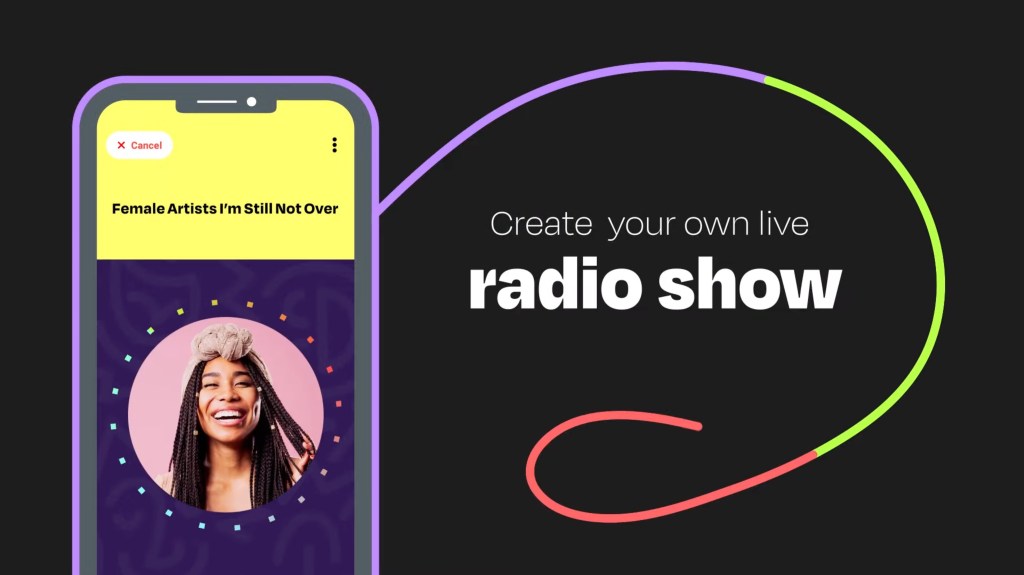 Each show supports a live chat conversation, as well as callers that can speak as well. Creators have full control over who they let speak during the show. You can schedule shows, pre-plan your content, and alert your fans before you go live. And as you use Amp's catalogue of music, you don't need to pay to use songs. Plus, there's a creator fund to help hosts earn revenue from their shows – and Amp is working on longer-term ways for creators to monetise their shows.
The platform is a mix of a live-streamer with a social network. Amp highlights the importance of creating community and getting to know one another. The platform hopes it can act as a way for creators to find their audience.
Who can use Amp?
Amp is available as an app for both iOS and (more recently) Android. It's now out of beta, so you no longer need an invite code before you can sign up. You'll also need an Amazon account to sign up to Amp – but you can use an existing or new account.