What is Apple ProMotion? The 120Hz display tech explained
A crispy refresh rate where things move smoother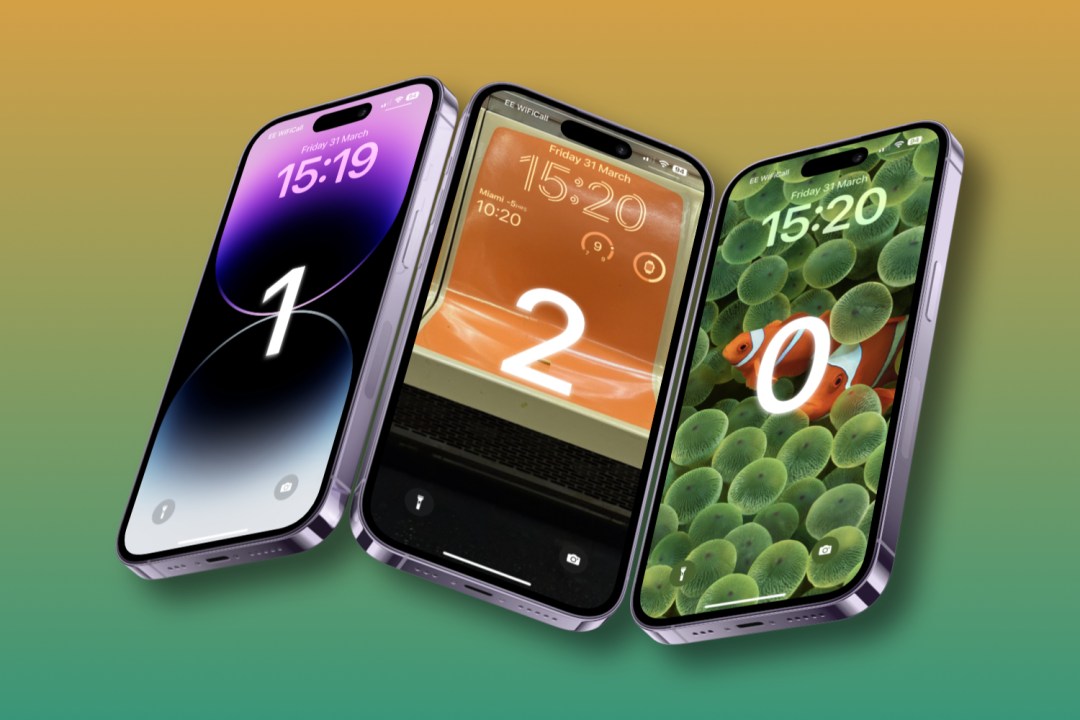 If you've been checking out Apple gear recently, you might have seen the term ProMotion floating about with regard to displays. It's a pretty common consensus that iPhones, iPads, and Macs have some of the best displays on the market, and the fresh-faced iPhone 15 Pro follows that trend.
ProMotion is one feature that makes them even better than they once were. The feature makes animations and everyday movements on one of the best smartphones on sale right now much smoother. But what exactly is it? Here's our guide to explaining exactly what Apple's ProMotion is, and what it does for your devices.
Read more: Which iPhone should you buy? Every available Apple phone compared
What exactly is Apple's ProMotion?
ProMotion is Apple's dolled-up marketing term for a 120Hz refresh rate on the display. For years, 60Hz was the go-to standard for smartphone displays, along with tablets and laptops too. But over the last few years, brands have started scaling things up to 120Hz instead. This began with Android phones, and Apple was pretty late to the party. But since the iPhone 13, Apple's been slapping high refresh rate displays on its smartphones, and some other gear.
A 120Hz refresh rate means that your device refreshes the image on the screen 120 times per second. Similarly to any other video, anything that moves on your device is a sequence of still frames. This means that things on-screen will look an awful lot smoother.
Why should I care?
Apple's ProMotion displays automatically adjust based on the content on your screen. For example, if you're quickly scrolling, your device will ramp up to the full 120Hz experience. But if you pause scrolling, it'll go right back down to 80Hz, 60Hz, or less, since it knows you're not moving too quickly. Overall, it makes sure that things are optimised across your device, and crispy when you need them to be.
You'll notice a difference in everything from typical scrolling and flicking through pages, to content watching. It's twice as smooth as a 60Hz display, so is quite a big step-up. Lots of users report not noticing it at first, but it becomes very obvious when switching back to a device with a slower refresh rate.
Another nifty feature of ProMotion is that it allows for the Always-On Display that iPhone 14 Pro introduced. When the Always-On Display is enabled, your iPhone will scale back to a 1Hz refresh rate. The content here isn't refreshing very often, so it lets your device keep its display updated without draining too much battery.
Speaking of battery, things are a little on the mixed side here. While the higher refresh rate sucks up more juice from your device, lowering back down again when you don't need it up helps to save battery. This is especially the case when it ducks below the standard 60Hz rate. Overall, you're unlikely to notice too much of an effect on your battery.
How do I get my hands on a device with ProMotion?
Thankfully, there are quite a few devices across Apple's range that come packing ProMotion. You'll find the display tech on:
Keep an eye out for ProMotion on more devices in the future. The rumour mill reckons other lower-end iPads and MacBooks will eventually get ProMotion. Plus, the feature will likely trickle down to the non-Pro iPhone models sooner or later – though not until the iPhone 16 at least.