What is Apple's Emergency SOS satellite feature?
Point up in case of emergency.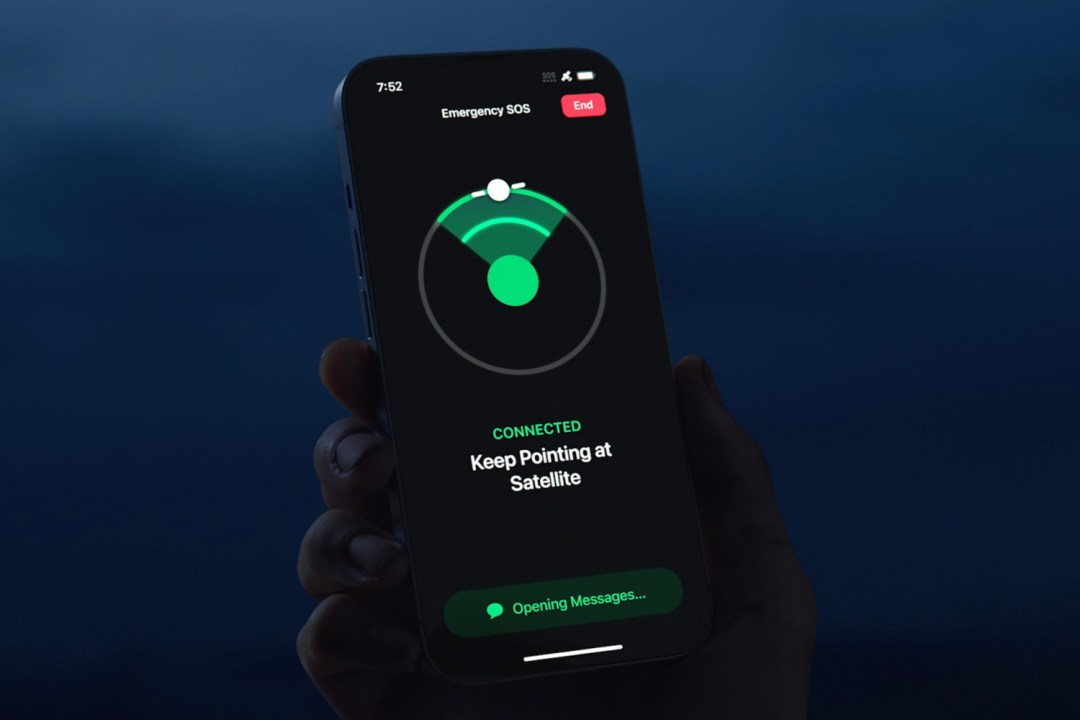 Just when you thought your smartphone couldn't do anything else, it gained the ability to talk directly to the sky. Well, sort of. From the introduction of the iPhone 14 range, Apple began including satellite connectivity tech in its handsets under the flashily-named feature Emergency SOS.
Satellite communication sounds rather swish, but it's reserved exclusively for when you're in dire straights: it's called Emergency SOS for a reason. The tech uses satellites to contact the emergency services when you're otherwise unreachable by cellular transmitters. It's an important feature that you hope you never have to use, but could save your life.
Here's how Apple's Emergency SOS satellite feature actually works, just in case you ever need to activate it.
---
What exactly is Apple's Emergency SOS satellite feature?
Getting a strong cellular signal can be a major problem when you're in rural areas, which can be quite problematic in an emergency. Ever been stuck in the middle of nowhere and your phone has no bars? We hope not, but it's more common than you think. Apple's Emergency SOS feature aims to change this for iPhone owners.
Starting with the iPhone 14, Emergency SOS lets users connect to satellites that are in low Earth orbit when their phone doesn't have a regular cellular connection. This is instead of trying to ping off cell base towers, which can be restricted by geography. Say you had injured yourself while climbing on a mountain trail; Emergency COS would help you reach the emergency services.
Initially the feature exclusively rolled out to US iPhones, but made its way to the UK and other European countries at the end of 2022. It's practically a given it will appear on all future iPhone models, including the new iPhone 15.
---
How does Emergency SOS work, and how do I use it?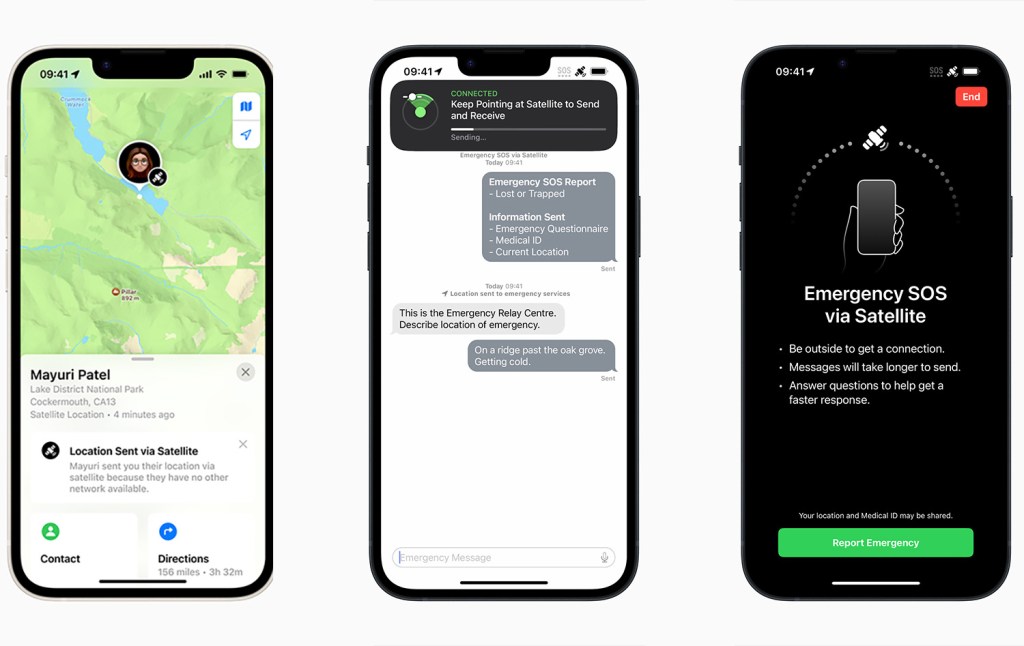 To use Apple's Emergency SOS, you should attempt to ring your local emergency services as usual. If you don't have any signal, your iPhone will prompt you to use the emergency feature. Thanks to some snazzy software (and extra hardware inside), your iPhone will guide you to point your handset towards the satellites in the sky, so you can reach a stable connection.
Once connected to the satellite, you'll be able to send emergency texts to emergency services. This is just like calling 999, 911, or your equivalent, but over text rather than a phone call. If your local services don't support texts, Apple will run them through local relay centres to get you connected to help.
Your iPhone will show you a short questionnaire in the initial message, to alert dispatchers ahead of time. Alternatively, you can provide extra information of your own, though this is limited to a character restriction. Once received, the emergency services will communicate back with you. They might ask for extra information, or let you know that help is on the way.
---
What's the catch?
The service can only send small amounts of data at a time, as it's an awful lot harder to transmit data to satellites. So, you'll find that there's a limited character count for messages. This is why you're presented with a questionnaire at first – to try and send all necessary information as efficiently as possible. If you do need to shoot over further details, try to be brief.
Helpfully you can also share your Medical ID with emergency services, and your location with both emergency services and emergency contacts. This will help to save time in getting help on the move, and mean that there's less back and forth between everyone involved.
Don't expect satellite connectivity to expand to any other functionality in the near future. It's incredibly unlikely that the newfangled tech will ever support checking your emails or social media. Satellite connectivity isn't designed for a cellular replacement – it's reserved for emergencies.
When the feature launched, Apple explained that iPhone users get two years of the service for free, but then have to pay an undecided subscription amount. One year on it's still unclear how this subscription might work, or when it will come into play.