Xiaomi Mi 8 Pro vs OnePlus 6T: Which is best?
Got a budget of £500? Here's how these modestly-priced flagships compare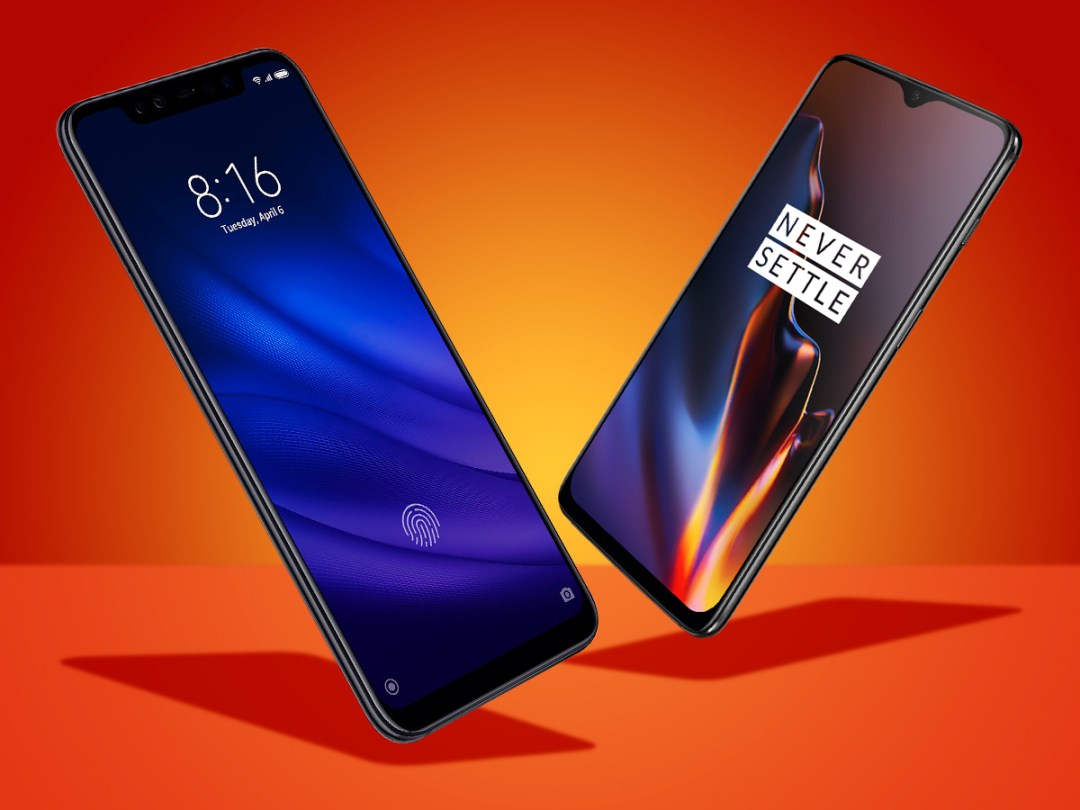 In an age of ballooning flagship smartphone prices, with top-tier handsets reaching and now exceeding the £1000 mark, it's reassuring to know that £500 can still get you a pretty darn great handset.
Two of the top options in that space right now are the OnePlus 6T and the Xiaomi Mi 8 Pro, both of which just debuted at £499 and come loaded up with a bunch of the same perks you'll find on much pricier handsets. They're stylish, powerful, and feature-rich options.
But if you're on the hunt for a handset right now, which one of these is best for your pocket? Find out in our comparison below, now that we've reviewed both phones.
Design: Front or back?
Both of these phones take inspiration from the Apple iPhone X, but the Mi 8 Pro does it much more directly. With a similarly-sized notch up top, it replicates that familiar all-screen design… albeit with a fairly sizable "chin" of bezel at the bottom.
On the other hand, the OnePlus 6T has a much, much smaller teardrop-like notch on the top, since it doesn't have extra sensors for 3D facial scanning. It looks better, and the chin below is smaller too.
Flip these phones around and Xiaomi has the more distinctive backing: the see-through design is really unique in the smartphone space, letting you glance at some internal hardware while wielding your handset. The OnePlus 6T's backing is much more ordinary.
Neither handset has an IP rating for dust and water resistance, so… you know, be careful out there. Also, neither phone has a 3.5mm headphone port.
Verdict: Draw
Screen: Very close
It's hard to go wrong either way here. These are both large 1080p AMOLED displays; they're big and beautiful, even if they're not as crisp as the Quad HD panels out there.
The Mi 8 Pro has a 6.2in screen, while the OnePlus 6T goes a smidge larger at 6.42in. That's not a huge difference, and honestly, they both look great.
Both have a hidden perk, too: an in-display fingerprint sensor, which scans your digit right through the screen itself. Both work admirably.
Verdict: Draw
Camera: Twin shooters
We wouldn't put either of these phones near the absolute top of the list for the best smartphone camera setups today, but they're not that far off from the pricier flagships.
Both have dual-camera setups, and our review opinions suggest a slight advantage for Xiaomi. The Mi 8 Pro opts for a pair of 12-megapixel cameras on the back, and we saw "impeccable detail, low noise and ample contrast colours," as our review notes. Exposure is usually handed well, although HDR can be overcooked, but you can tweak your settings a bit to avoid that.
The results aren't quite as natural-looking as on the Pixel 3 or iPhone XS, but "with some tweaking this is an incredibly capable camera phone," we wrote. "Xioami's image processing is really very good indeed."
The OnePlus 6T also does a good job with its back cameras, with a 16MP main sensor and 20MP secondary sensor. It can't help but pale in comparison to the Mate 20 Pro and Galaxy Note 9, for example, but "it still holds up pretty well in almost all conditions," we wrote.
We haven't done a head-to-head test between these handsets, but our Mi 8 Pro reviewer had more praise for that camera than our OnePlus 6T reviewer did for the phone he tested.
Note that the Mi 8 Pro also has iPhone X-like facial scanning sensors for security… but curiously, that feature isn't included in the software yet. It's coming later, but for now it's useless.
Verdict: Xiaomi Mi 8 Pro
Performance: They pack a punch
Both of these handsets use the Qualcomm Snapdragon 845 flagship processor, so you can expect comparably speedy results from both. There are slightly faster chips out there in other new handsets, but the Snapdragon 845 is what you'll find in many of this year's top-end phones.
You'll get 6GB RAM in the base OnePlus 6T and 8GB in the Mi 8 Pro, but we doubt that you'd be able to tell much difference between them – that's plenty of RAM for any handset.
Verdict: Draw
Battery and perks: 6T perks
When it comes to battery life, you can reasonably expect a bit more uptime from the OnePlus 6T: it has a 3,700mAh pack, while the Mi 8 Pro sticks to 3,000mAh. Neither is really built for much more than a day's usage, but the OnePlus should withstand heavy usage a bit better.
You'll find 128GB of storage in both of these, with the option to double up to 256GB in the OnePlus 6T for extra cash, but neither supports expandable storage via microSD. That's disappointing.
It's also worth noting that while both phones run Android, the OnePlus 6T uses the latest Android 9 Pie while the Mi 8 Pro sticks with Android 8 Oreo. Furthermore, we found the 6T's Android skin to be a lot more appealing, plus it lacks the kind of crummy bloatware that's all over the Mi 8 Pro. That's a big advantage for OnePlus.
Verdict: OnePlus 6T
Verdict: It's OnePlus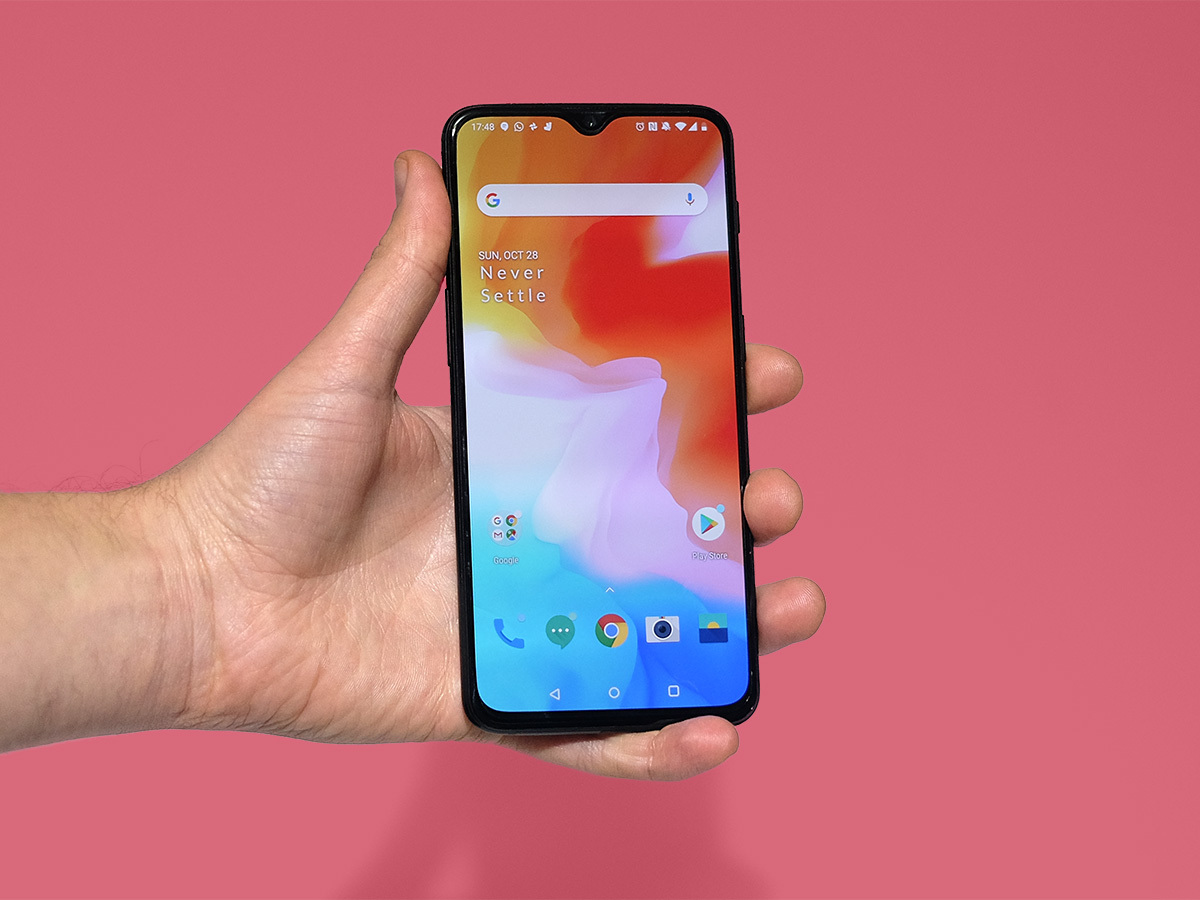 A quick glance at this head-to-head battle reveals a couple of largely similar handsets. They're comparably equipped in terms of display and processor, the camera setups aren't far off, and the designs start from the same source (but deviate from there).
Ultimately, however, we were more impressed overall with the OnePlus 6T. One of the main factors is the Mi 8 Pro's Android UI, which isn't quite as polished or useful as the 6T's, plus the Mi 8 Pro is loaded up with unnecessary bloatware that you're stuck with.
Both are very strong handsets, and we wouldn't blame you if you found more things to like with the Xiaomi Mi 8 Pro. But for us, the OnePlus 6T is the stronger overall package.
Winner: OnePlus 6T