Apple's HomePod 2 is a rework of the Siri-powered smart speaker with spatial audio
The revived smart speaker will cost $299/£299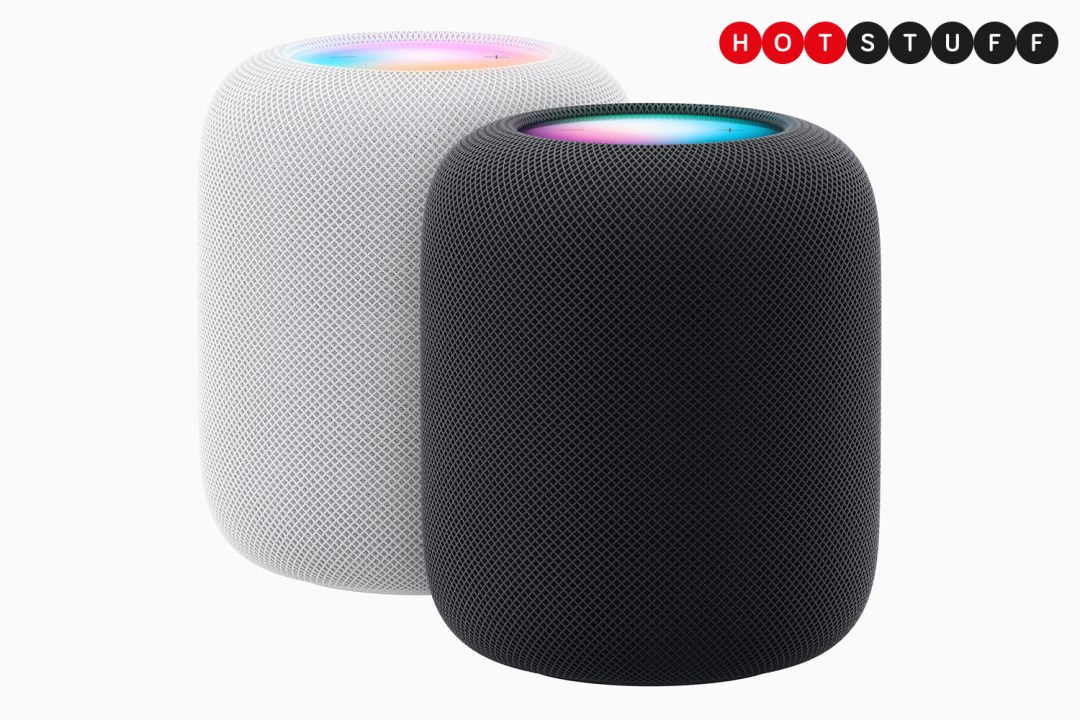 While we've had the HomePod Mini around for over two years now, what we've really been missing from Apple's smart speaker lineup is a larger replacement for the HomePod which was revealed in 2017, introduced in 2018 and discontinued in 2021.
The new speaker supports spatial audio and will cost $299/£299, which is slightly cheaper than the original but not significantly so and is still $100/£110 more expensive than the Amazon Echo Studio.
The 2nd generation HomePod does now supports the new Matter smart home standard and acts as a home hub enabling access to devices when you're away from home. And it's available as before in white as well as a darker midnight colour (different than the charcoal of the original).
We've known that Apple was working on a new version for six months or so now – last June we heard that Apple was working away on a new HomePod that closely resembled the original model's design and sound performance with a few changes. And that is what we've got.
Instead of the rumoured S8 chip from the newer Apple Watches, HomePod 2 uses the S7 processor from the Apple Watch Series 7. Apple isn't going big on new Siri innovations here, but it is able to notify you if a smoke or carbon monoxide alarm is heard in your home. The device also has a new temperature and humidity sensor, too so you can create home automations depending on those factors, for example.
The audio arrangement is different, since there are now five beamforming tweeters instead of seven. As with other rival products, it recognises sound reflections from nearby surfaces to determine the location of the device, such as if it is against a wall or freestanding. As with the older HomePod models, you can hand off calls and music to your HomePod from your iPhone. You can also create a stereo pair, though you'll need two HomePods of the same generation.
HomePod 2 – or as Apple calls it, the new HomePod – is available to order online from today, with availability beginning Friday, 3 February. It'll be available in countries including Australia, Canada, China, France, Germany, Italy, Japan and Spain as well as the UK and US.
Apple says that the HomePod includes 100 percent recycled gold plating on the circuit boards and 100 percent recycled rare earth elements in the speaker magnet. The mesh fabric is also completely recycled.