Asics' Gel-Trabuco 11 wants to protect you on the trickiest of terrains
A fast, tough shoe that laughs in the face of gravel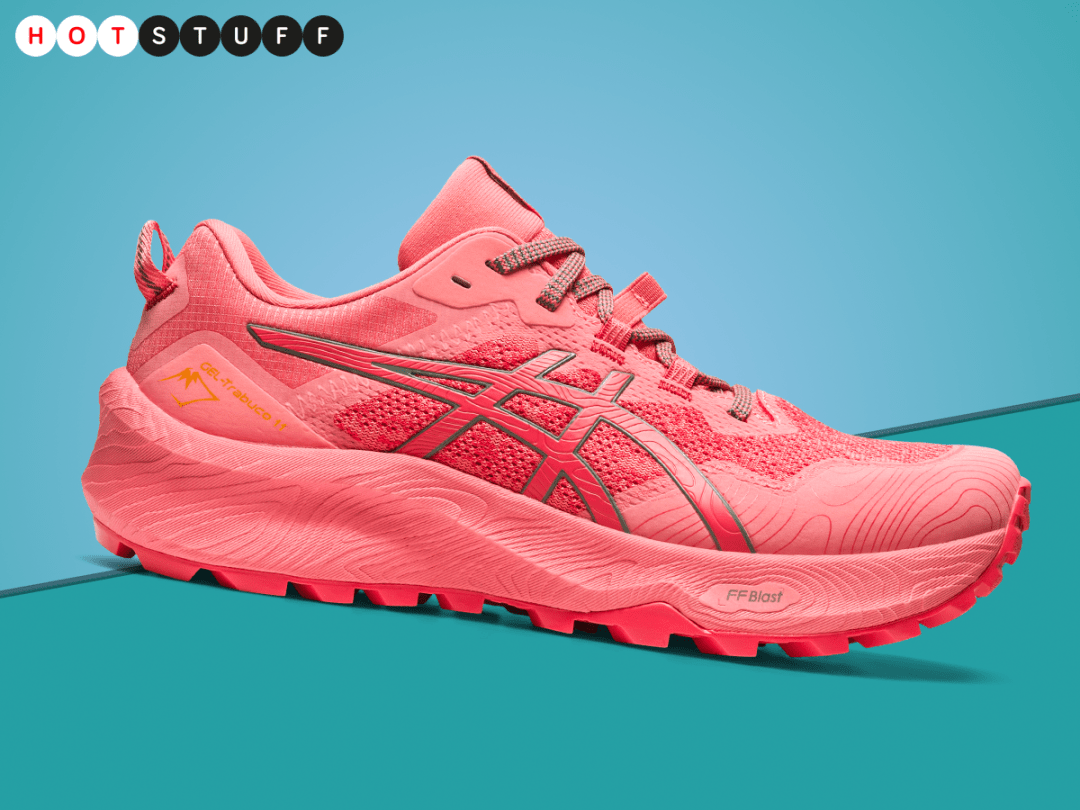 Those of you who've ditched the uniformity of road running for a more off-piste experience will have discovered that regular running shoes do not fare well in trickier conditions. From gravel paths and rocky inclines, to woodland routes and more, the natural world is not a kind place for trainers. What you need, is a pair of dedicated trail running shoes.
Enter the Asics Gel Trabuco 11 – the company's latest pair of kicks specifically designed to tackle rough and challenging terrain. Featuring FF Blast foam with 2mm of added stack height to improve comfort and impact absorption, it aims to deliver a smooth and comfortable ride in practically all conditions.
Other highlights include "3D Space Construction" in the midsole which, in other words, promises to offer more cushioning and stability than ever before. A forefoot midsole rock plate is also present, protecting your sole from sharp rocks like a trusty underfoot shield.
Up top, you'll find a tough overlaid upper which provides further protection from debris, and at least 50 percent of it is crafted from recycled materials. Rearfoot Gel tech helps dissipate impact for a comfier ride, while reflective detailing should improve visibility on those cold winter nights.
Asics' specially-designed grip outsole also promises to banish slipping and sliding on tricky surfaces, giving you more confidence in unleashing your full pace without fear of face-planting. Available now for $140/£145 in various shades, you'll be leaping over creeks and out-pacing foxes in no time.
Read more: FiiO R7 squeezes high-end music streaming into a shelf-friendly box