Logitech's Designed for Mac range is all about Apple
It's a keyboard and mouse white-out
MacBook and iMac fans sick of confusing keyboard shortcuts and clashing colours will definitely want to check out Logitech's expanded Designed for Mac range: the productivity-minded line-up is, as the name suggests, tailor-made for Apple hardware.
As well as the promise of seamless switching between MacOS, iPadOS and iOS, the newly Mac-ified peripherals promise Apple-specific layouts and colours that better match your hardware. The range includes Space gray and Pale gray versions of the MX Mechanical Mini keyboard, along with whited-out MX Master 3S and Lift mice. They join the existing MX Keys for Mac & MX Keys Mini for Mac keyboards, and MX Anywhere 3 for Mac mouse.
The MX Mechanical Mini is the firm's first mechanical keyboard optimised for Mac, with support for programmable shortcuts and macro's using the Logi Options+ software. It's got the same quiet, low-profile switches and LED backlighting as the Windows variant (white lights here, thank you very much – RGB isn't really a thing in Mac world), charges over USB and promises over two weeks of typing while illuminated. Turn off the lights and you're looking at going months between top-ups.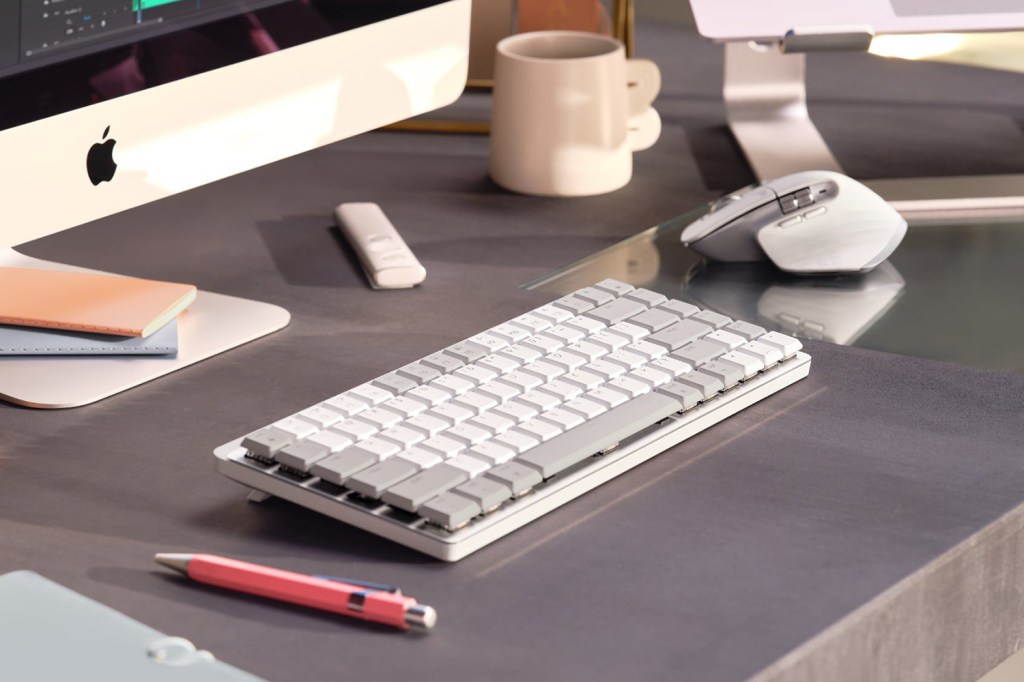 Choice of space gray or pale gray colours aside, there's little to separate the Mac version of the MX Master 3S from its Windows counterpart. Both offer USB-C charging, three-device connectivity, an electromagnetic scroll wheel for super-quick scrolling, and 8000 dpi sensor for precision movement. The Lift for Mac mouse, meanwhile, is a vertically-oriented rodent that puts less pressure on your wrist than a standard mouse.
Rounding off the range is the K380 Bluetooth keyboard, which lands in a new Blueberry colour that should better compliment some of Apple's more eye-catching iMac models.
As with all Logitech products, the entire line-up is certified carbon neutral, and use a considerable amount of post-consumer plastic – as much as 47% in the MX Mechanical Mini for Mac.
The entire Designed for Mac line-up is on sale right now, from all the usual etailers and retailers as well as directly from the Logitech website. Expect to pay £45 for the K380 for Mac, £70 for the Lift for Mac, £120 for the MX Master 3S for Mac, and £150 for the MX Mechanical Mini for Mac.