Govee glows up with Glide Hexagon Light Panels Ultra
Mind-warping light effects add drama to any wall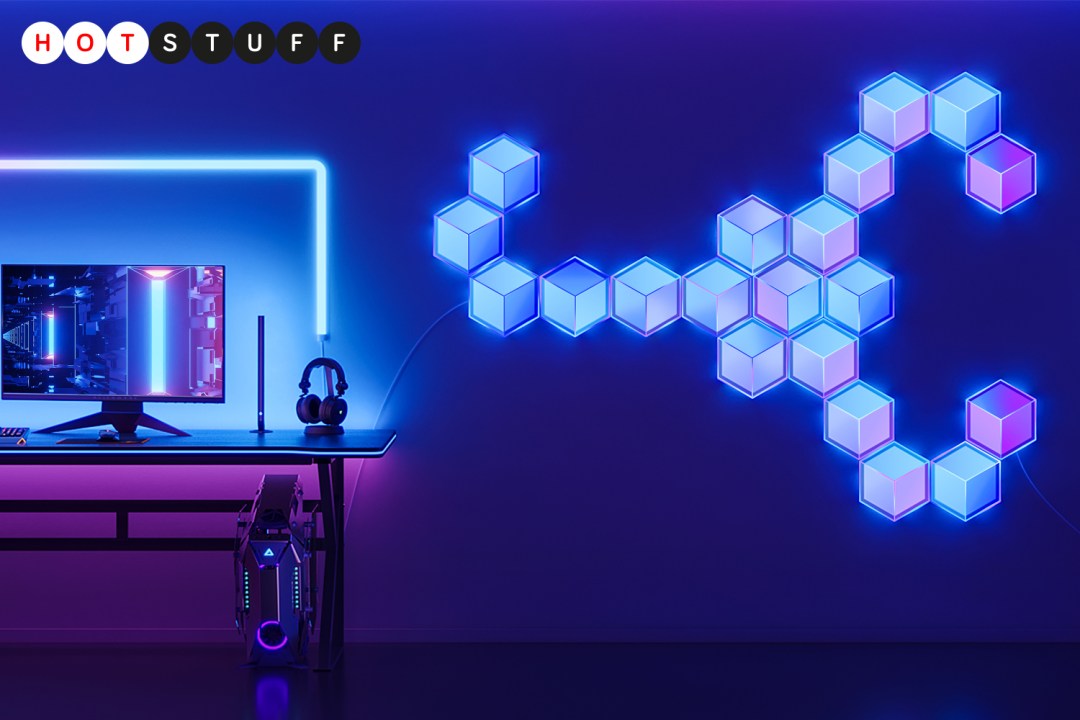 Customisable panels that tread the line between smart lighting and interior design are some of the best smart lights for turning plain walls into proper style statements. Nanoleaf has been illuminating gamers' battlestations for a while, but now Govee is looking to go one better: the Glide Hexagon Light Panels Ultra double up on LEDs, for some truly trippy light effects.
Unlike Govee's regular Glide Hexa light system, the hexagonal Ultra panels combine both line and surface illumination, with five separate segments made up of a whopping 129 LEDs each. The blend creates a parallax effect that'll have you thinking your wall has turned into a 3D art installation, with multiple lighting modes and thousands of possible patterns. And if millions of individual covers sounds a little overwhelming, there are a bunch of presets and reactive modes to choose from too.
They'll be arriving in two colours: Meteor Gray, which pumps out a softer light for more subtle setups, and Lunar White, which has a transparent shell for more intense colours. Each pack comes with ten panels, but you can add up to 21 per installation if you have deep enough pockets. The hexagonal shape should allow for some pretty creative arrangements, so they'll be just as impactful when the lights are off.
There's no splicing with other Govee products here, but they can be synced with any Dreamview RGB lighting kits. They can also pair up with Razer's Chroma RGB accessories, and play nicely with both Alexa and Google Assistant smart integrations through Wi-Fi or Bluetooth.
You'll be able to pick up the Govee Glide Hexagon Light Panels Ultra in the US from the 25th of September for $350, either direct from Govee or via Amazon. UK and European customers will be next in line in the following weeks.