Gozney's limited edition Yellow Roccbox adds a splash of colour to your pizza party
The perfect oven for mellow dough maestros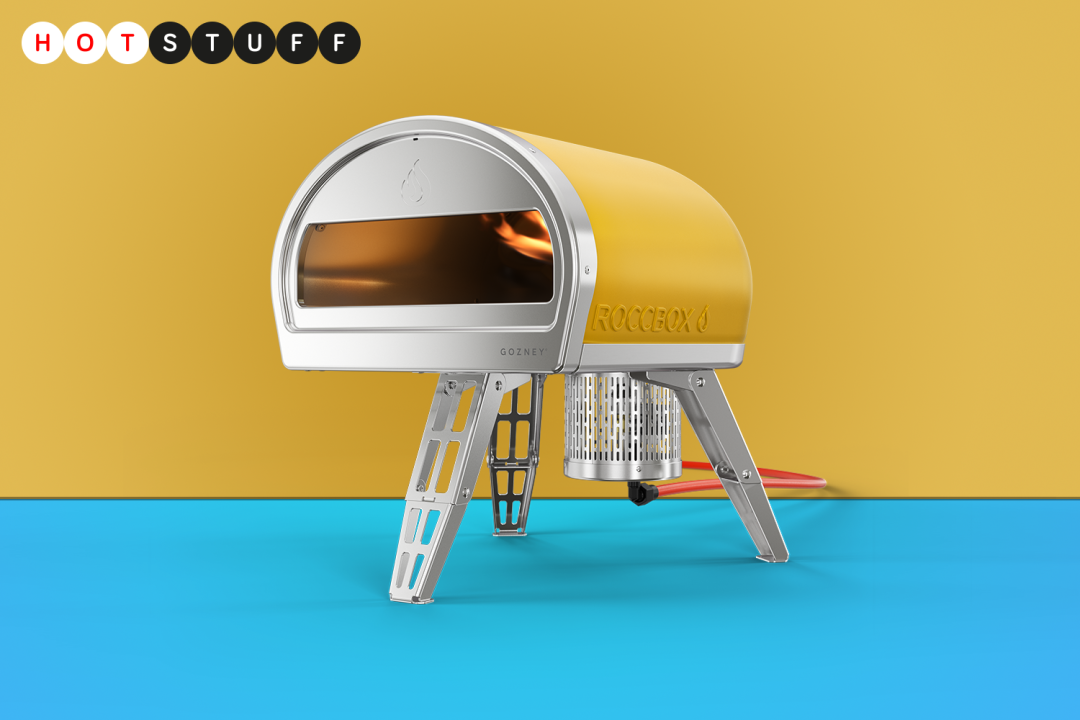 It might not feel like it, but spring is officially here. And what better way to usher in some (hopefully) warmer weather than the release of a beautifully bright outdoor pizza oven?
Enter Gozney's Yellow Roccbox — a limited edition summery take on the company's widely-praised miniature multi-fuel pizza oven.
Joining the existing Olive, Grey, and black Signature Edition variants, the new brightly-coloured Roccbox retains all the same features that made the original a hit with pizza fans. These include dual gas/wood burning components and a top oven temperature of 500℃. That last bit is particularly important, as temperatures above 450℃ hit the sweet spot for authentic 60-second Neapolitan pizza.
As for the cooking method, you'll probably want to stick with gas to make life easier, but if you've got a little more time and patience, there's nothing stopping you from jumping straight into the traditional method of cooking with fiery wood.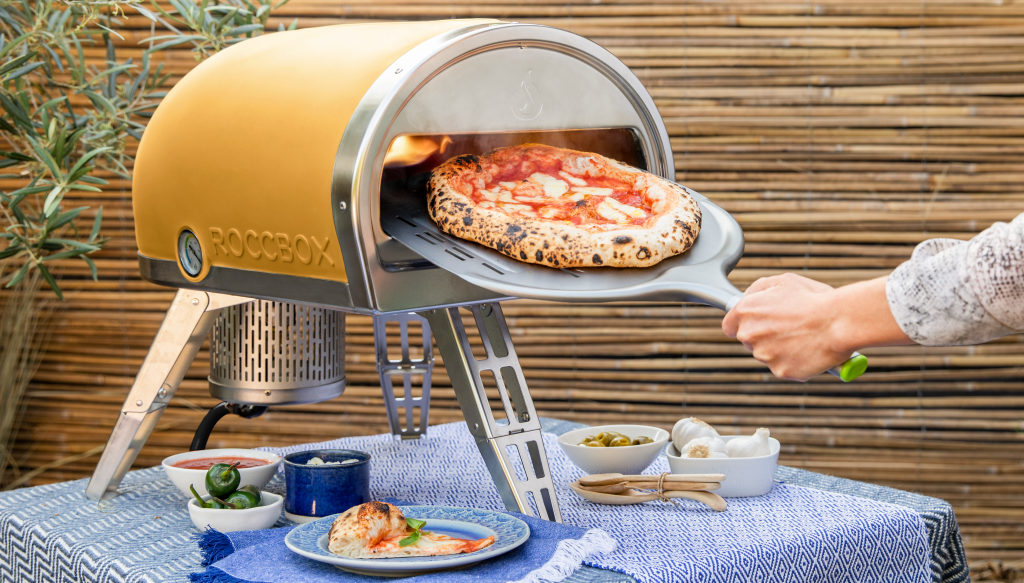 The included 19mm-thick pizza stone and dense insulation promise to retain enough heat for back-to-back cooks, making sure hungry mouths can be continuously fed with 12-inch doughy discs of deliciousness. With a fierce rolling flame continuously licking the top of the inner dome during use, you can also rest assured that all toppings will be cooked to perfection too — as long as you're keeping a careful eye on them. Burning toppings is a right of passage when it comes to homemade pizza, mind, so there's no shame in a few practice charrs.
If you fancy crafting your own custom pizzas while brightening up your garden at the same time, then you can pick up the limited edition Yellow Roccbox directly from Gozney on 15 March, for £399.