Linn Sondek LP12-50 is the iPod of turntables
With bits designed by Jony Ive, this limited-edition deck has been touched by tech royalty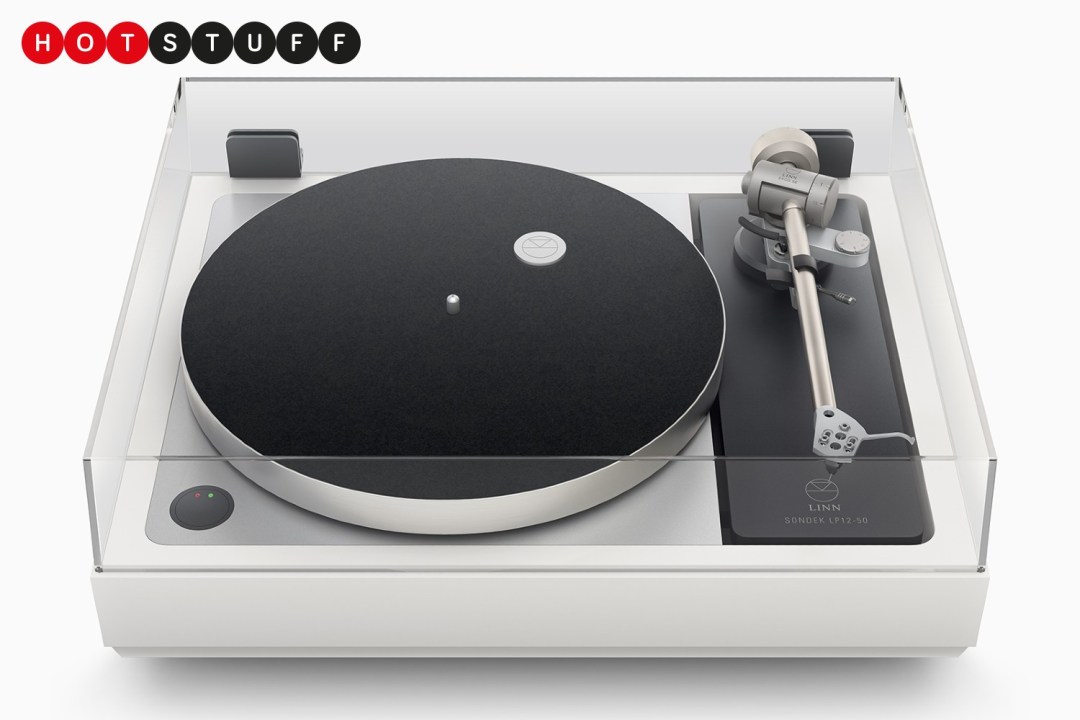 There are very few people who are considered untouchable at Stuff Towers, but Jony Ive would certainly get first choice from the office biscuit tin if he ever chose to pop round, which makes this new Linn Sondek LP12-50 a very tasty treat indeed.
The former Apple man, who's credited with being responsible for the design of products including the iPod, iPhone and iPad, must be held in similarly high regard by Linn as well – he might even have his own mug at HQ – because he's teamed up with the Scottish hi-fi brand to make a 50th anniversary edition of its Sondek LP12 turntable.
Sir Jony was only five years old when the original Sondek LP12 was released in 1973 but the groundbreaking turntable has been in continuous production ever since, thanks largely to its modular design, which means you can upgrade it as new, improved technology emerges.
To change the turntable's design drastically would be sacrilegious and counterproductive, so the LP12-50 has a new beech wood plinth that is formed under extreme pressure, making it ultra-dense and more resistant to tune-spoiling resonance. Some of the sharp corners have also been rounded and the power/speed button and hinges redesigned to give it a look that's both classic and contemporary – a bit like another of Stuff's heroes at his best, Phil Collins.
You can get an LP12-50 in its natural wood finish, but given Ive's penchant for white when he was at Apple, it seems churlish not to pick that option when you reserve one. Only 250 Sondek LP12-50s will ever be produced, with each one individually numbered and bearing an aluminium plaque that tells you the name of the Linn engineer who built it, which means you're looking at an asking price that starts at £50,000. Just imagine how many biscuits you could buy with that.