New Anker MagGo power banks add Qi2 charging
Be ready for next-gen wireless top-ups long before your phone is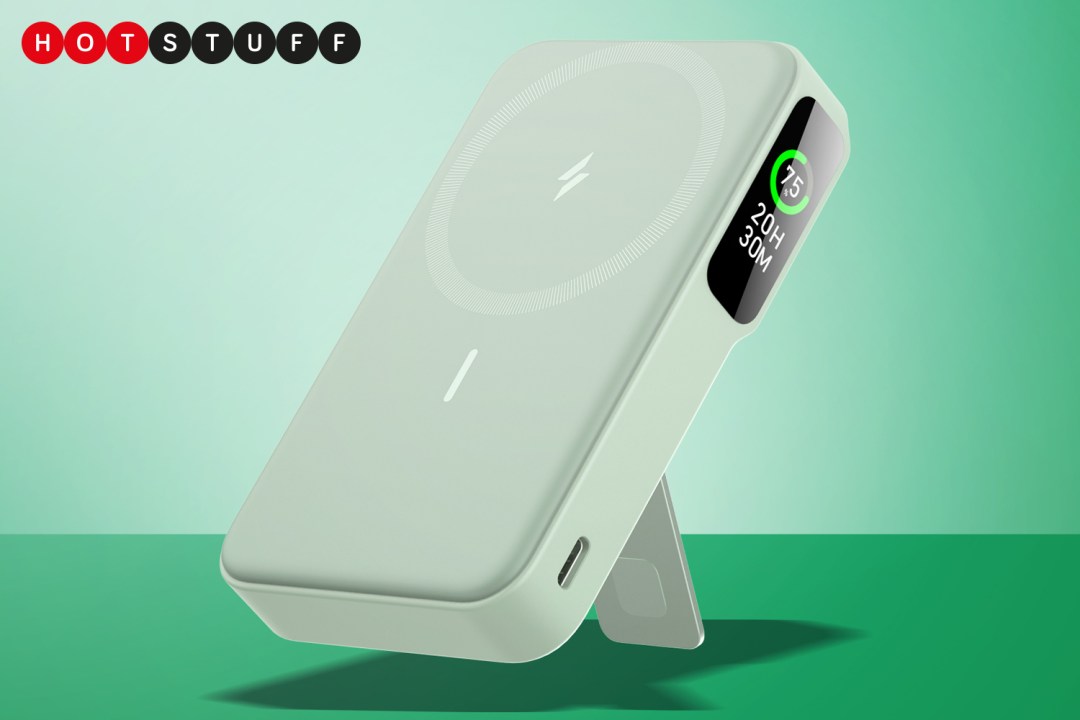 We're still waiting on upcoming smartphones to adopt Qi2 wireless charging, but that's not stopping Anker from pulling the covers off its first portable power banks to support the tech. The MagGo range will also be fully compatible with Apple's MagSafe, which should mean full-speed top ups no matter your OS allegiance.
Wireless charging pads and an 8-in-1 charging station are promised later down the line, but the first model to break cover is the MagGo Powerbank Qi2 10,000mAh, a compact backup battery with built-in kickstand, LCD screen to show how much juice you have remaining, and a USB-C port that'll charge your other tech at up to 27W. You'll be able to nab one in a range of colourful hues.
The big deal is Qi2 charging, which uses built-in magnets to keep your phone locked in place while it delivers 15W sans cables. Magnetic wireless charging is nothing new for iPhone owners, but once Apple offered the tech to the Wireless Power Consortium, other phone-makers are now able to get in on the act.
Who will be first to get in on the act? Google is set to reveal the Pixel 8 and Pixel 8 Pro on the 4th of October, just a few weeks after Apple debuts the iPhone 15 range, but it's unknown right now if Qi2 will make the cut.
Anker isn't talking pricing or availability just yet, suggesting it could be waiting for compatible devices to be revealed. Expect to hear more towards the end of the year.
Other new additions revealed at this year's IFA show in Berlin include the 30W Nano Power Bank, which has a built-in USB-C Cable that doubles as a lanyard. As well as giving you something to hold onto while lugging the 10,000mAh unit around, it also saves you having to pack separate USB-C cables to keep your devices topped up. Or if you do have extra wires, you can use the USB-C and USB-A ports to charge multiple other gadgets at once. It's on sale right now for $50 from Amazon USA and £50 from Amazon UK.
There's also the Nano Power Bank 22.5W, a more pocket-friendly 5000mAh battery booster with a flip-up USB-C port. Anker already had one of these with a Lightning port, so this adds fuel to the fire that iPhone 15 will be arriving with USB-C instead. It's on sale now at $30 / £25.
Anker's Soundcore audio division has also added a new pair of noise-cancelling over-ear headphones. The Soundcore Space One promises 40 hours of ANC-on listening that's twice as effective at cutting out unwanted voices as the previous-gen Soundcore Life Q30 cans. It also has Bluetooth 5.3 connectivity with LDAC codec support for hi-res playback, and has plenty of padding in the ear cups and headband for maximum comfort. You can snap one up right now for $100 from Amazon US and £89 from Amazon UK.