5 stunning 8-bit designs you're going to want
With its distinctive vector graphics look, the low-poly aesthetic is being embraced by industrial designers of all stripes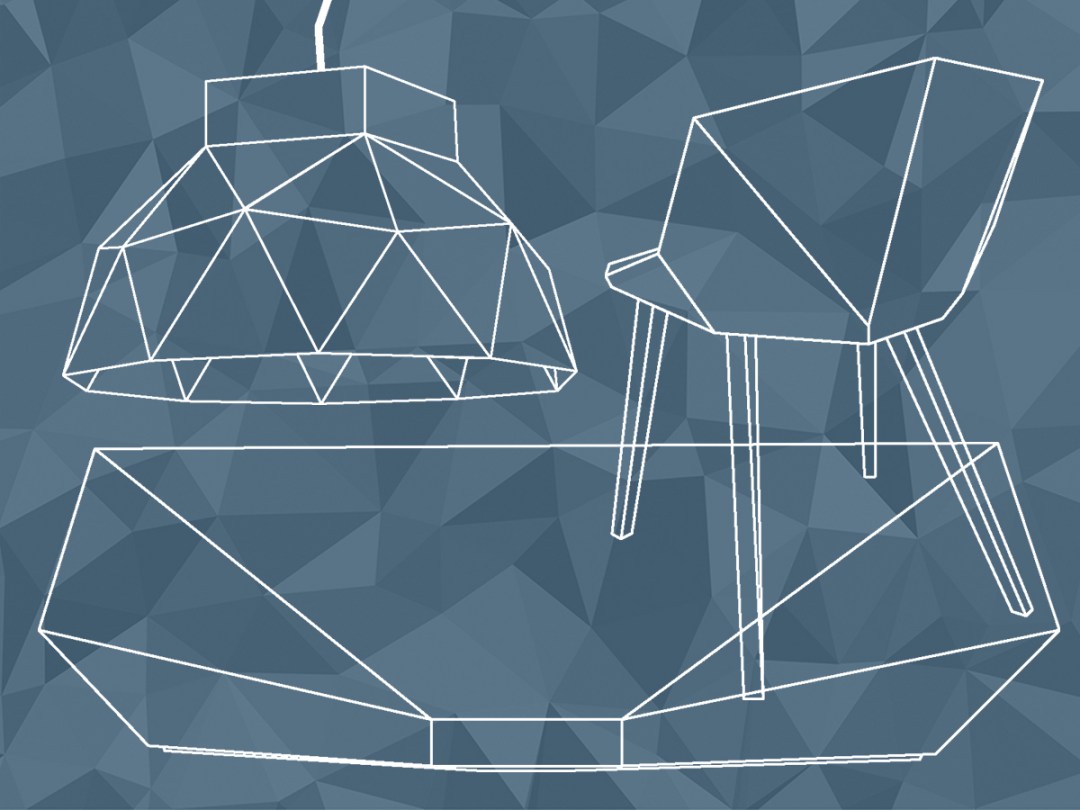 So-called 'low-poly' shapes have been filling gamers' screens for decades. Think the Arwing Starfighter in Star Fox, the TIE fighters in the original Star Wars arcade, the cars in Stunt Car Racer or just about anything else that once pushed the 3D graphics envelope.
If you're unfamiliar with these gaming classics, firstly, go and play them. Secondly, you may be wondering what 'low poly' actually means. Officially it's "a polygon mesh that has a relatively small number of polygons." 3D objects in games are made up of polygons – flat shapes with at least three sides and angles. The more polygons you have, the finer the mesh, and the less angular the object will look. Conversely, low-poly objects are all angles – vague approximations of the smooth shapes they represent.
That doesn't really do it justice, though. While low-poly games were a product of the technical limitations of the computers that originally ran them, a growing number of designers have embraced the angular aesthetic as something special in its own right. They've been using 8-bit limitations to create real physical artwork, furniture, gadgets and music equipment. And as is often the way when artists impose limitations on themselves, the results are spectacular.
Here are five for your delectation…
Fan Chair by John Ford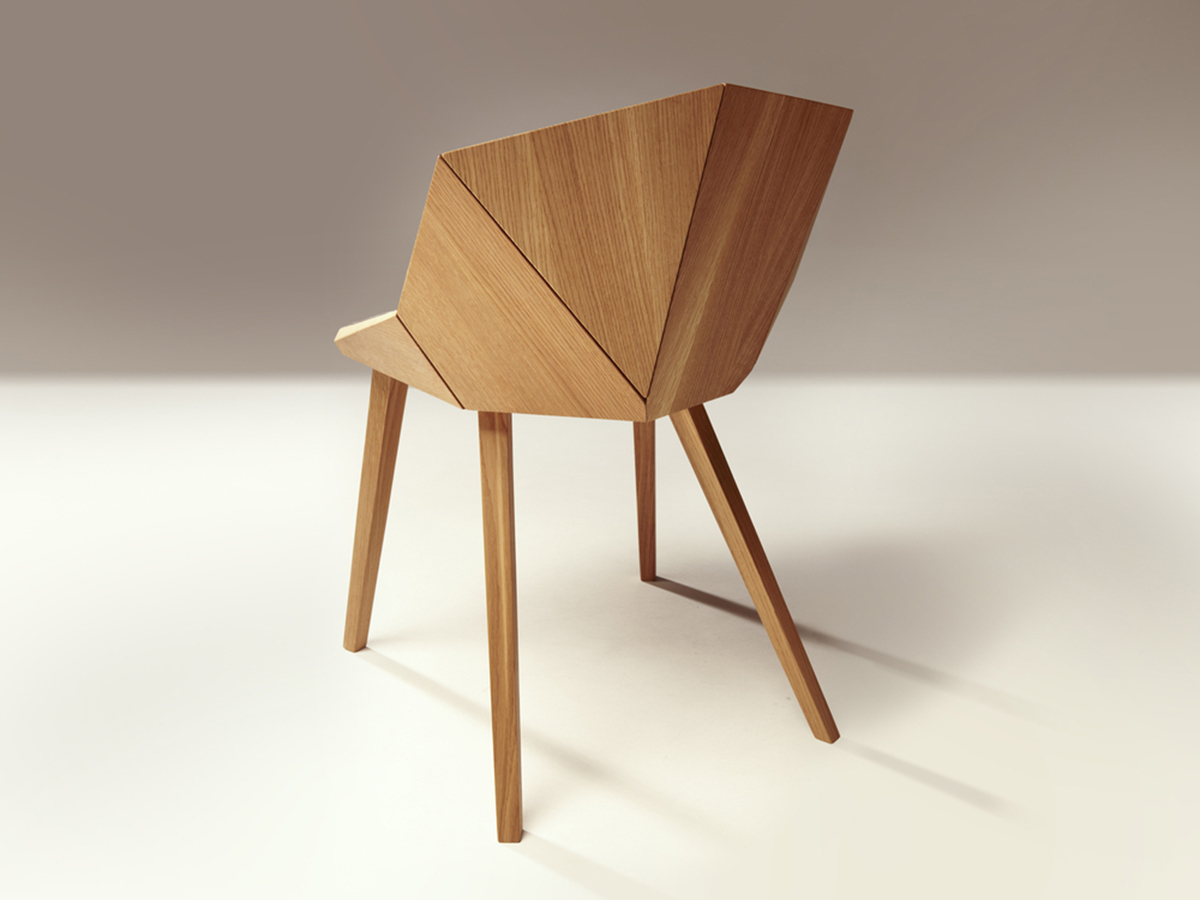 A sharp-edged wooden design wouldn't seem a recipe for seated comfort. However, the Fan Chair by John Ford comes with FilzFelt upholstery – German-milled 100% wool design felt – offering some welcome padding for your posterior. Available in solid walnut, hard maple, cherry or ash, it's created using the most advanced wood engineering and machining technology currently available. The result is stunning: part functional furniture, part fine art.
Promoted: Dynaudio Music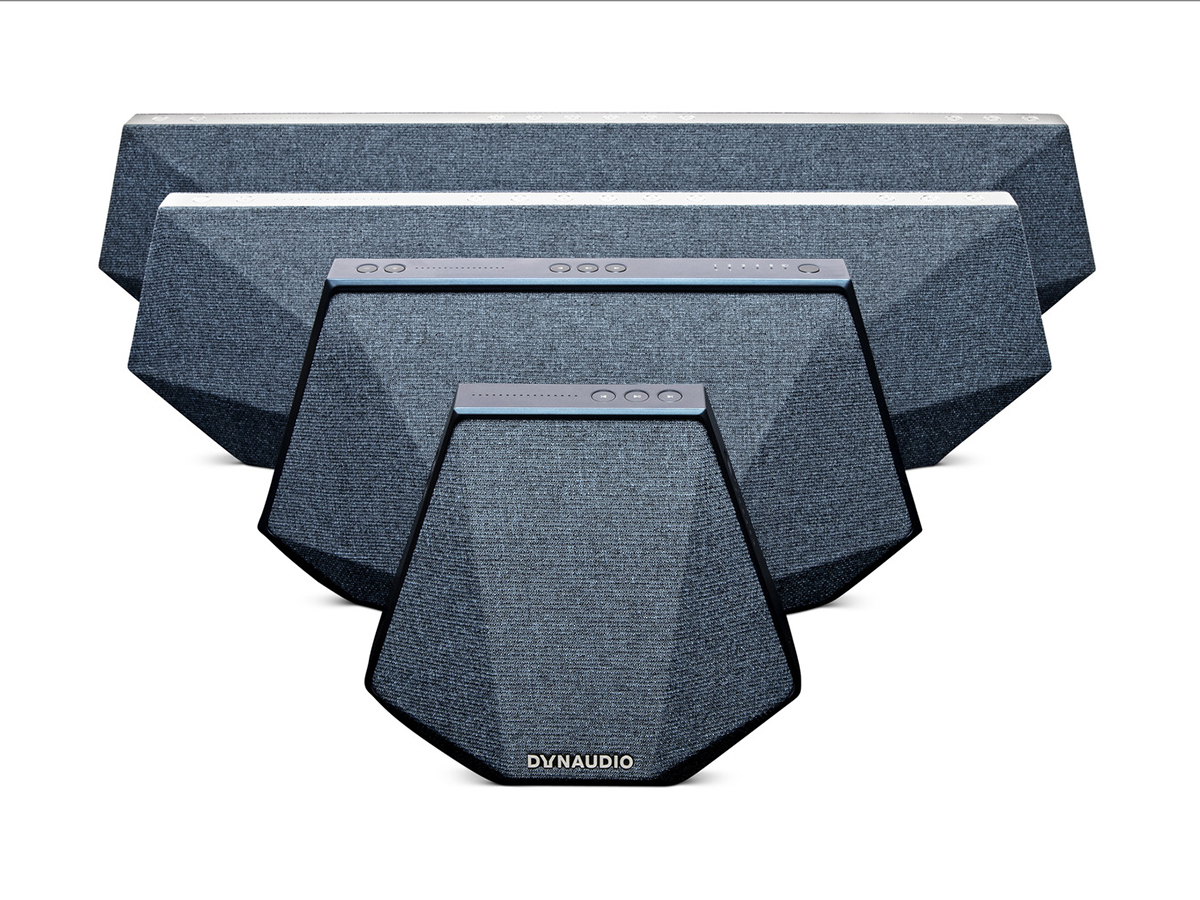 Imagine a music system that performs just as well wherever you place it. A music system that picks the tunes for you, and gets it right. A music system that connects to almost any device. That's Music. Combining Dynaudio's decades of musical pedigree with a sophisticated low-poly design and one-touch simplicity, these intelligent music systems are built to offer extraordinary hi-fi performance with absolutely zero hassles. There are four different models available – the 1, 3, 5 and 7 – all of which learn your tastes and create made-to-measure radio stations at the touch of a button.
They all come with RoomAdapt and NoiseAdapt, too: ingenious technology that continually monitors the speaker's position and adjusts its tonal characteristics accordingly, so they sound just as good on a shelf as they do in the middle of the room. Clever, right? More cleverness: the low-poly shape of the speakers isn't just for show; it helps the custom MSP drivers and soft-dome tweeters direct sound to better fill your space.
Orime Mouse by Elecom X Nendo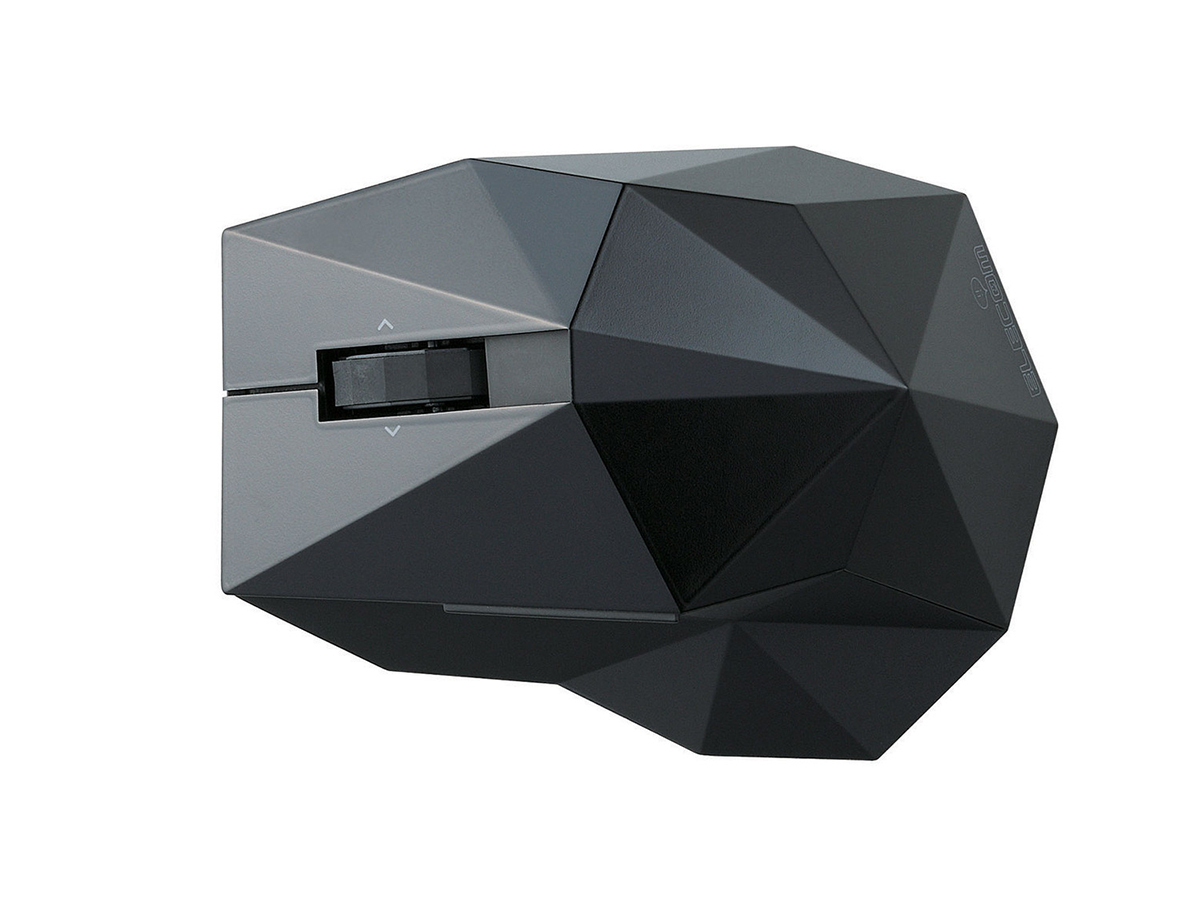 The humble mouse isn't often regarded as a beacon of breath-taking design. A couple of buttons here, a rounded back there, perhaps an indentation for your thumb if you're lucky. But with the Orime Mouse by Elecom X Nendo, there's not a curve in sight. The 2.4GHz wireless laser mouse is functional, too, with five buttons plus as scroll wheel. "Orime" means "fold" in Japanese, and the mouse looks as though it could have been created by folding a piece of paper. Although, for practical reasons, Orime has stuck with plastic. We're particularly taken with the iceberg-like white version, although it's also available in black, red and cream.
Stingray tent by Tentsile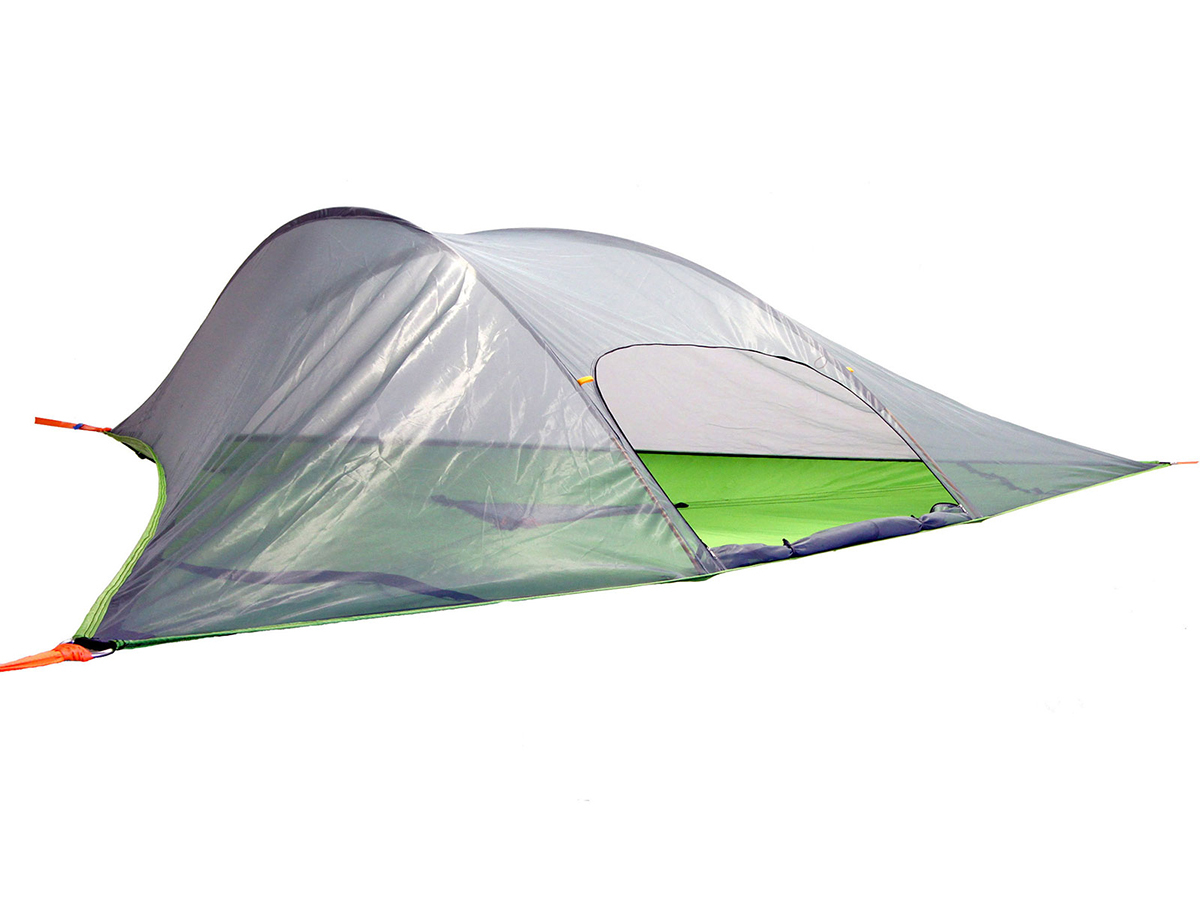 Camping on the ground is so unsophisticated. In some ways it makes far more sense to bed down high above the forest floor. The Stingray tent allows you to do just that. The faceted design is eye-catching (it's being sold in the Museum of Modern Art in New York, no less), but there's also a practical application: sleeping in mid-air keeps you out of reach of insects, snakes and other small bitey things. If your camping spot is short on trees, the Stingray can be suspended between other strong anchors points such as trucks, boulders or large livestock. OK, not the last one.
Apollo lamp by Romy Kühne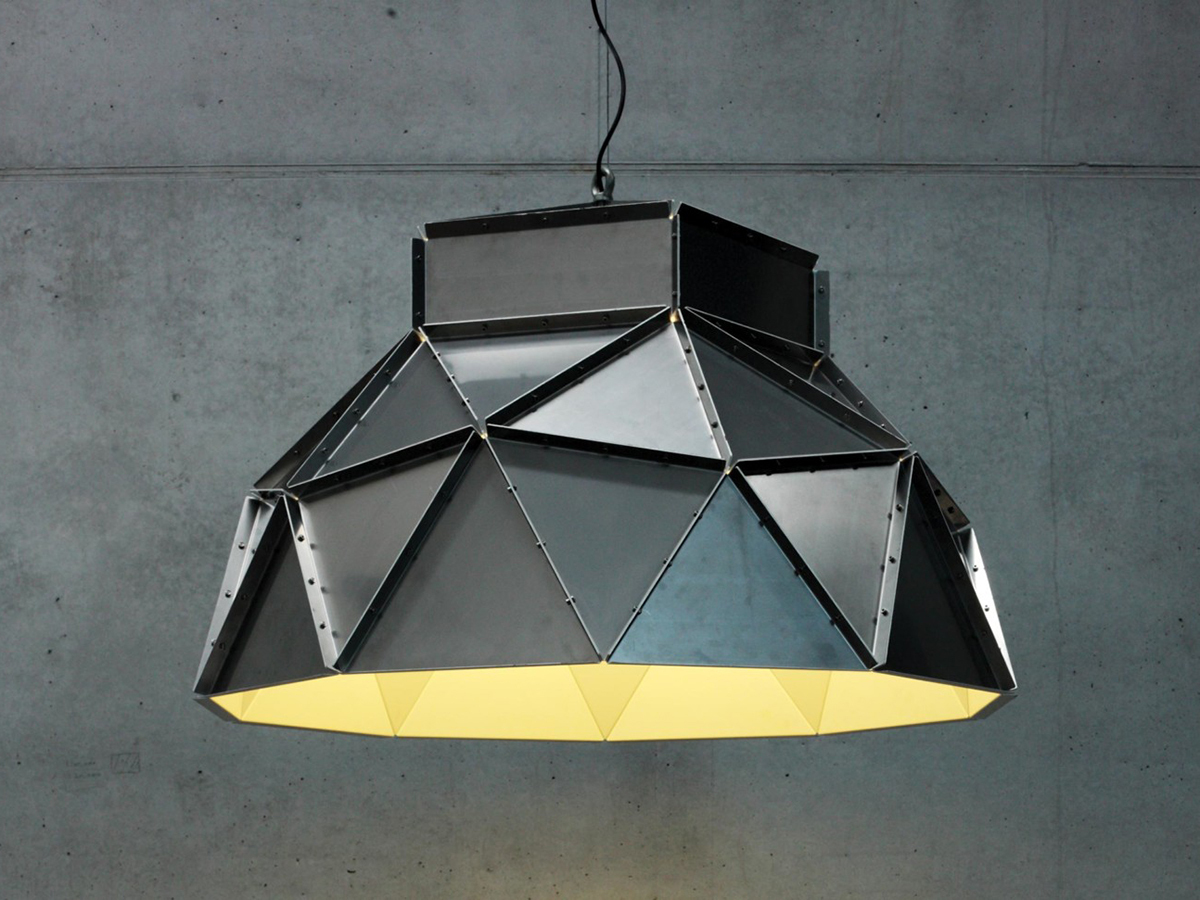 Lampshades: flimsy. Where can you find something with a bit more heft? Step forward, the Apollo lamp – a shade with some serious muscle. Its low-poly design is all metal triangles, nuts and bolts. Yet beneath this tough exterior, it offers surprisingly soft lighting. The exterior is available in black or white and the interior is available in 13 colours (or you can have it coated in a RAL powder-coated colour of your choice, if it simply has to be fuchsia, darling).
To learn more about Music, Dynaudio's range of intelligent (and rather dashing) music systems, click here.