Remarkable Type Folio turns sketch-friendly tablet into a work machine
Physical keyboard meets handwritten e-ink notes
Norwegian e-ink tablet specialist ReMarkable as a new add-on aimed at writers with attention spans like mosquitos. The Remarkable Type Folio keyboard promises focused typing on the firm's Remarkable 2 paper tablet, freeing you from the distractions that come with working on a laptop.
The Remarkable 2 already supported hand-written notes, long before Amazon's Kindle Scribe arrived on the scene, but now you can bolt on a physical keyboard and type documents instead. The magnetic folio protects the tablet screen when not in use, then folds out to either a laptop-style typing position, or a near-flat one for a mix of typed and hand-written notes.
It has full-size QWERTY keys with 1.3mm of key travel, which is basically on par with what you'd get from an ultraportable laptop, and can be picked up with a US English, UK English, French, Nordic, German or Spanish key layout.
The fuss-free attachment saves having to pair the keyboard to the tablet, and it'll borrow power too, so there's no need to charge it separately.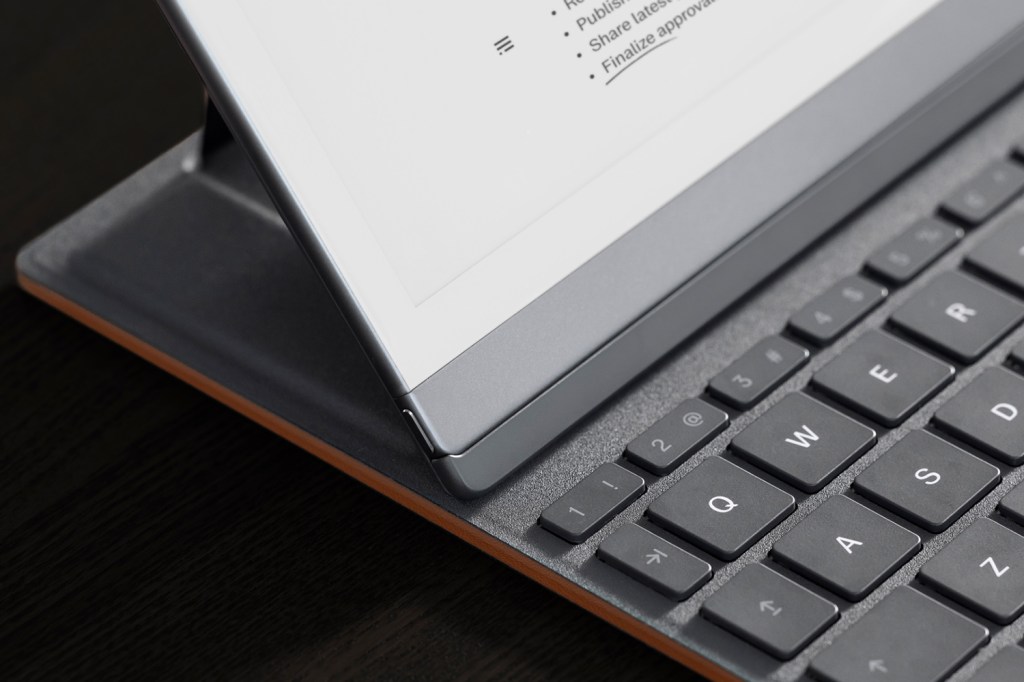 Remarkable has also updated its software to better support typed text. The tablet now automatically rotates its display when it detects an attached keyboard, and handwritten notes now latch themselves onto typed text like limpets – meaning they stay connected even as you edit your docs.
The Remarkable Type Folio will launch in Ink Black and Sepia Brown finishes made from artificial leather. It's on sale right now through the Remarkable website, for £199/$199/€199, and anyone with an existing Remarkable Connect subscription can bag an early bird discount at £149.