Samsung's Freestyle 2 projectors combine for a ridiculous 160in panoramic view
Good things come in pairs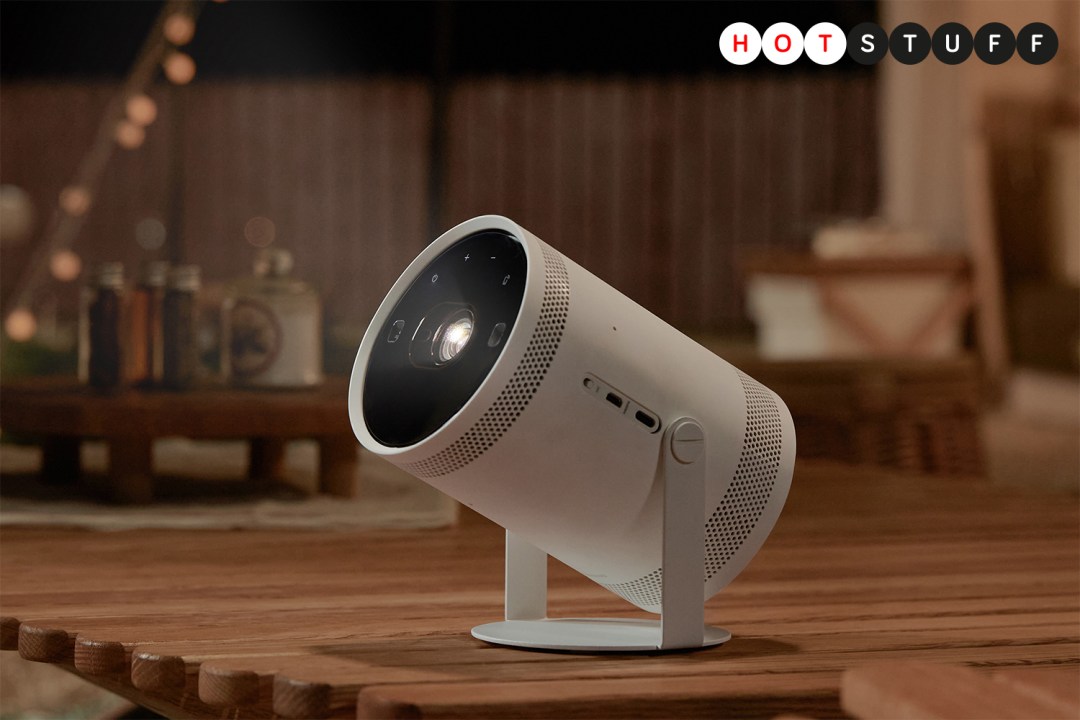 Samsung's second-gen Freestyle projector (which we'll henceforth refer to as the Freestyle 2), was actually announced at CES back in January. But now that it's had its proper global launch at IFA 2023 in Berlin, we can give it our full attention.
Owners of the original Freestyle will note the newer version appears to be near-identical to its predecessor. The real changes are within, with the headline party trick being a new Smart Edge Blending mode which lets you pair two units together to create up to a massive 160in, 21:9 ultrawide screen on any suitable wall or surface (versus a single unit's comparatively paltry 100in screen). And yes, thanks to the same clever pivoting design, that means lazy ceiling projector sessions are once again in play.
While pairing two projectors together to create a single seamless output sounds like a logistical nightmare, the process is handled automatically by Samsung's Smart Things app, which lets users follow simple instructions to place both Freestyle 2 units at appropriate distances from each other, before letting the software automatically work its magic.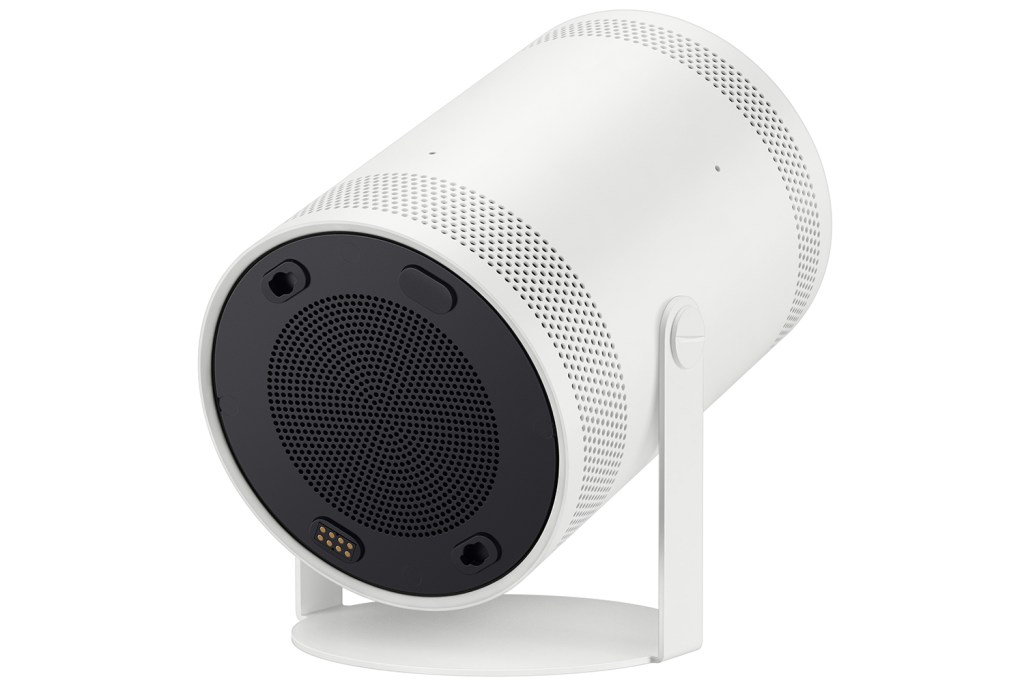 As far as we understand things at the time of writing, you'll have to mirror your phone's screen to watch content in Smart Edge Blending mode, which sounds less convenient than simply running things natively (the Freestyle 2 runs on the same Tizen OS as Samsung's TVs). Still, we'll reserve judgment until we've tried it in person.
Naturally, this screen-stitching wizardry probably requires a fair bit of processing firepower, which explains the Freestyle 2's more powerful innards. This brain boost also has the advantage of unlocking Samsung's Gaming Hub, which unlocks a vast world of cloud gaming possibilities.
Services like Xbox Game Pass, Nvidia's GeForce Now and Amazon's Luna cloud gaming service are all present and accounted for. All you need to do is connect a Bluetooth controller of your choice, and you've got yourself a massive-screened gaming powerhouse that's small enough to slip into your bag. Combined with built-in speakers, the ability to run on portable power banks, and Alexa smarts, it's a very compelling package, on paper at least.
The Samsung Freestyle 2 can currently be pre-ordered in the US directly from Samsung for $800. There's no word on release dates or UK pricing, but we expect it won't be long. For now, colour us tentatively impressed, and watch this space for our in-depth review.
Read more: LG's latest telly is a portable screen you can take with you