Vital Stats: Huawei's MatePad Paper is a Kindle rival that's as big as an iPad
Reading, writing and a wristy trick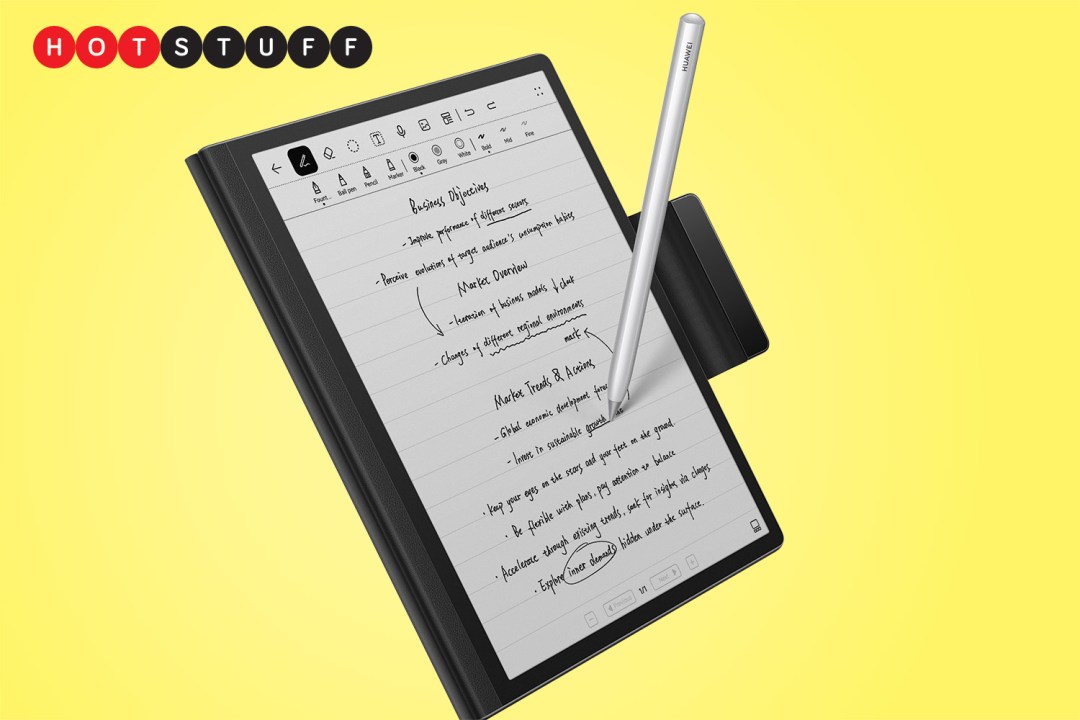 Is it a massive e-book reader? Is it a digital notebook? No, it's the MatePad Paper! Ever wished your Kindle was a bit more like your iPad? Or that your iPad was a bit more like your Kindle? With its 10.3in E-ink display, Huawei's MatePad Paper is an intriguing mash-up of the two.
Take a book at me now
There's a spine down the side to make it easier to hold like a book, and while the two million titles Huawei Books has on offer falls some way short of the six million you can get on Amazon's digital shop, both are way off the 130m that Google reckons have been published over the course of human history. So they can always add a few more.
One more write
Kindles might be all about reading but the MatePad Paper lets you do some writing too. It comes with Huawei's new M-Pencil stylus, which has 4096 levels of pressure sensitivity and 26ms latency, while the 227ppi screen is textured to make it feel more like real paper. You can annotate documents, go split-screen and take notes while you read a book, or activate the voice recorder and sync the audio to whatever you write. And handwritten notes can be turned into text, so you can share them without having to provide a decoder for your hieroglyphics.
Separate thrives
The MatePad Paper has 4GB of RAM and 64GB of storage and runs Huawei's own HarmonyOS, so you can use it to read your emails and manage your calendar, plus the AppGallery allows you to download more apps. It'll even play video, although with no colour it'll feel a bit like living inside the video for Take On Me. It's also likely to put a pretty massive dent in the battery, which can last up to four weeks on standby.