The Samsung Galaxy Z Flip 5 goes big with a huge outer screen
More power and a gap-free fold for the first time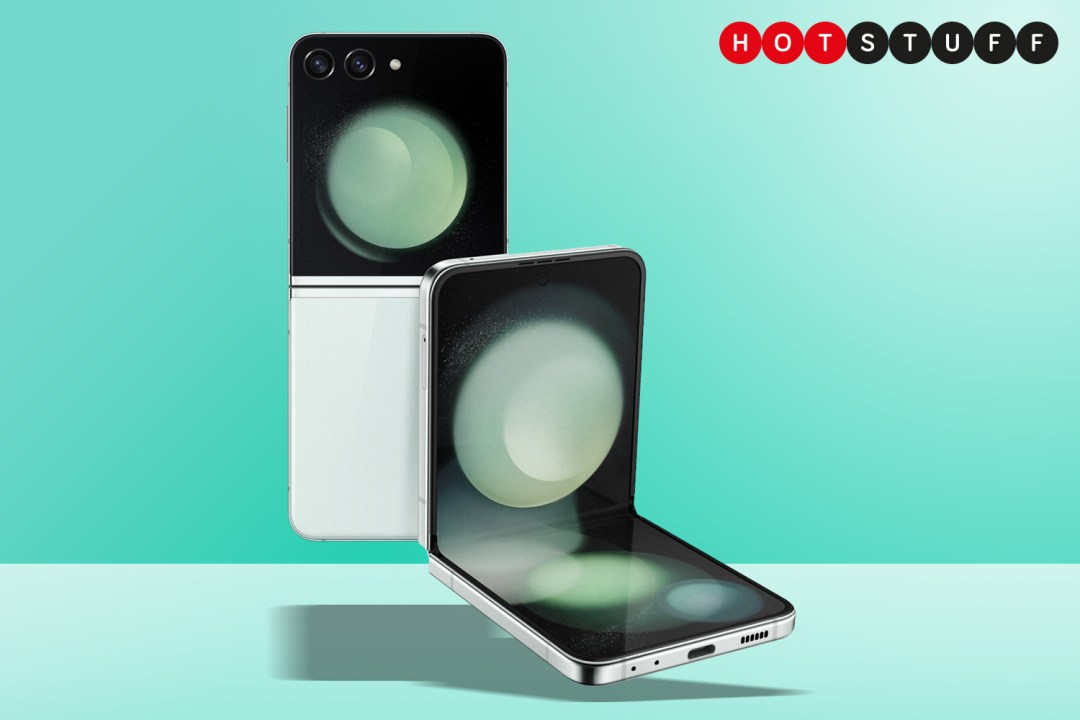 With the foldable phone competition heating up faster than a forest fire, Samsung has pulled out all the stops in order to stay ahead. The Galaxy Z Flip 5 arrives with an overhauled hinge which lets the clamshell close shut completely, leaving no visible gap and reducing the inner screen's crease, while also squeezing in a huge secondary display on the outside.
The 3.4in Flex Window dominates the front half of the phone, with an angular cutout to make room for the dual camera lenses. It's 278% larger than the Z Flip 4's paltry 1.9in cover display, and fully customisable with widgets, photos and colourful clock faces. There are 13 bespoke widgets at launch, with support for big-hitter third party apps such as WhatsApp and Spotify. Swiping left and right scrolls through the active widgets one at a time, or a pinch in shows all of them at once for quickly finding the one you want.
You'll also be able to reply to incoming messages using a full QWERTY keyboard without having to open the phone up first, access Quick Settings shortcuts, and open Samsung Wallet for digital payments and passes.
The Z Flip 5 is now 6.9mm thick when open, and 15.1mm when folded – a 2mm reduction over the outgoing phone. It's still made from aluminium, and available in a range of pastel hues, but will now take up a little less space in your pocket.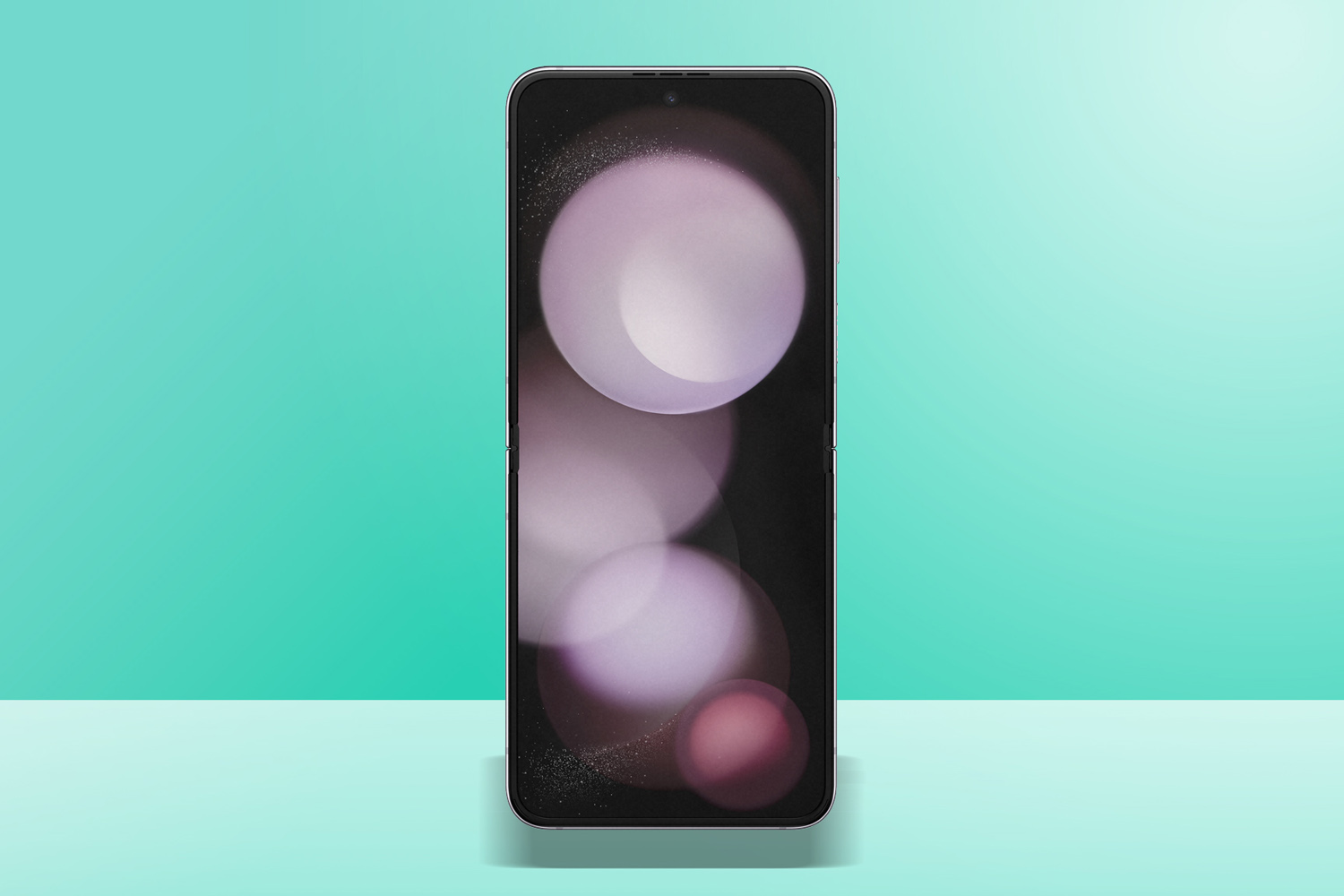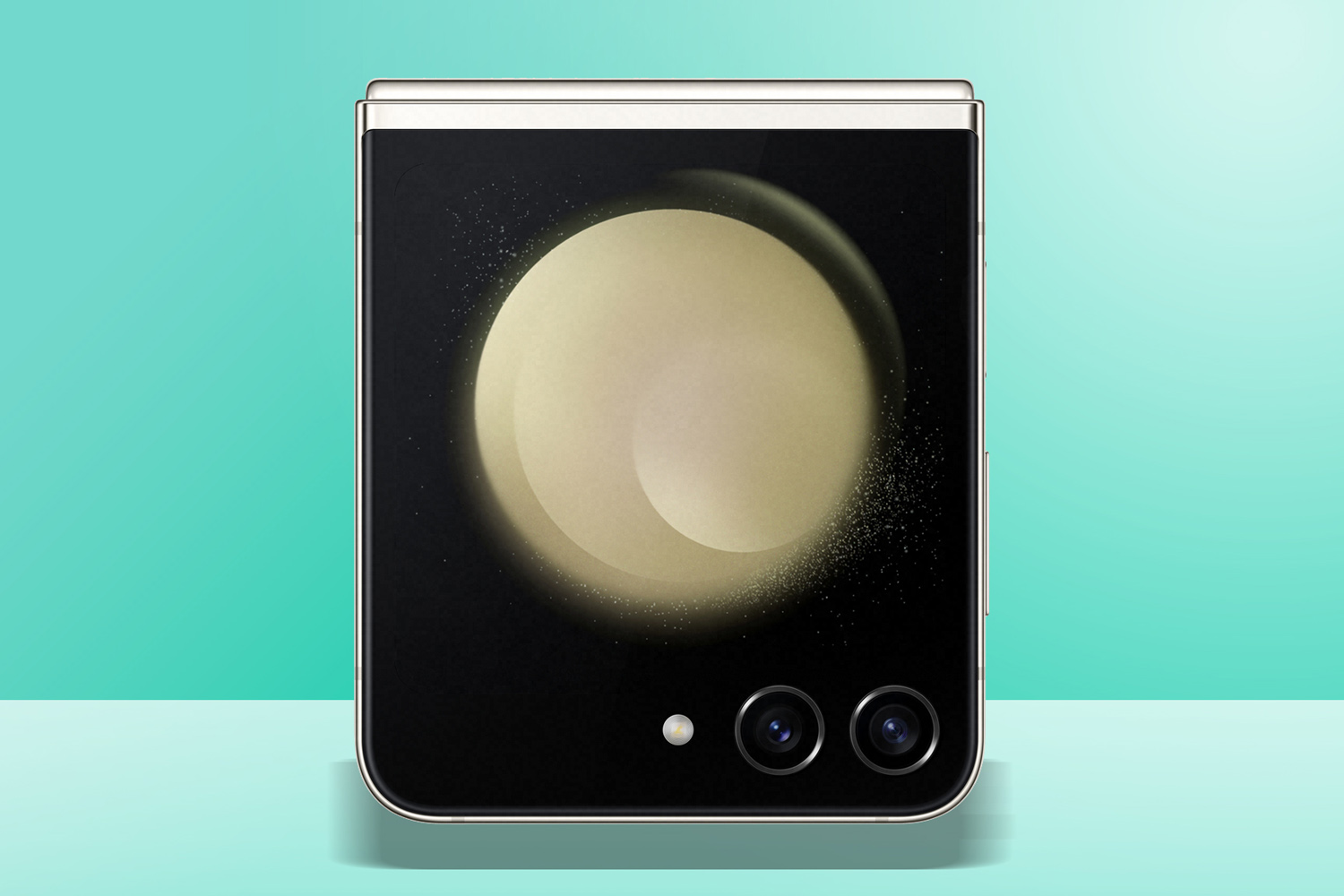 Instead of three storage options, the Z Flip 5 will arrive with just two to choose from: 256GB or 512GB. Both are powered by the bespoke-tuned Snapdragon 8 Gen 2 CPU that debuted with the Galaxy S23 line-up earlier this year, paired to 8GB of RAM. It promises a healthy performance uplift, and should deliver better battery life too, despite the 3700mAh cell being unchanged from last year. Wired and wireless charging speeds are identical too, and you can still reverse charge your other tech when you have juice to spare.
The Z Flip 5 runs Android 13, with Samsung's OneUI interface running on top. It's received a few minor updates from last year, including redesigned media controls when using Flex Mode. Prop the phone open half-way for hands-free video playback, and the bottom half now lets you rewind and fast forward, as well as show the title and thumbnail of the currently playing content.
Samsung hasn't really shaken things up on the photography front, sticking with the same pair of 12MP sensors as the previous generation. They do benefit from a year's worth of image processing improvements, though, and the lenses have been upgraded to cut down on light flaring. Low-light photos and videos are also promised to be a step up compared to last year.
The Samsung Galaxy Z Flip 5 is up for pre-order right now on the Samsung website, in Mint, Lavender, Graphite and Cream colours. Prices are set to start from £1049 for 256GB model; the 512GB version tops the range at £1149. Devices should start arriving with buyers from the 11th of August.