The Urbanista Malibu solar speaker may never run out of juice
A speaker that charges in outdoor and indoor light.
A dead battery in your Bluetooth speaker is almost up there with the arrival of the rozzers when it comes to stopping a party, but with an Urbanista Malibu providing the tunes you could theoretically keep it going forever. The Swedish audio expert reckons it's first in the world to add solar charging to a wireless speaker, courtesy of a Powerfoyle top panel.
The material turns both the sun's rays and artificial beams into more battery life, so even if the heavens open you can grab it by the lanyard, take it inside and stick it under a table lamp to keep it juiced up.
Not that the lunchbox-sized Malibu will be bothered by a spot of rain, thanks to an IP67 water resistance rating. The recycled plastic chassis is also durable enough to put up with being taken away with you on holiday, whether that's to the beaches of California that it's named after or just down to Cromer (don't forget to try the crab).
A 3600mAh battery has a full day's charge in reserve, with USB-C charging if solar just isn't quick enough for you. Realistically, solar power should boost continuous runtime from around 30 hours to closer to 45 before it'll run flat.
Powerfoyle creator Exeger reckons a few hours of playtime and a few more in standby under bright sunlight each day should mean you never need to plug it into mains power.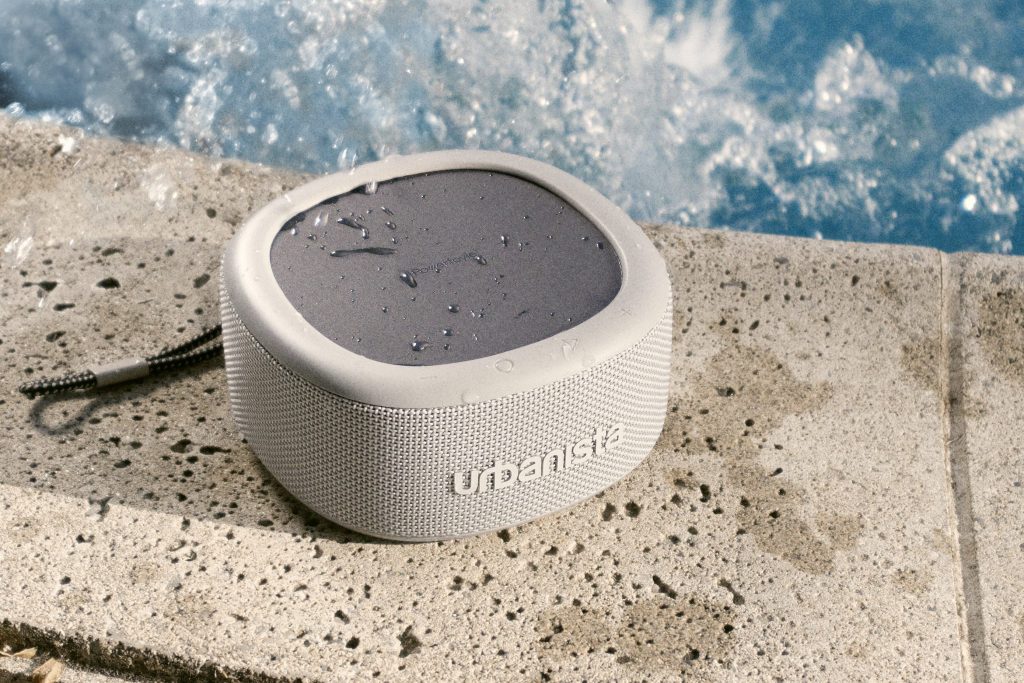 The Malibu's 2x10W power output is unlikely to cause anyone to call the cops on you, even if you double the volume by using the Stereo Link feature to pair two of them together. The combo should be more than enough for a little seaside serenade whatever the weather.
Urbanista's mobile companion app lets you tweak how the Malibu sounds with its fully customisable EQ controls, and you can also check how much power it's managed to harvest from the light. 
There are physical controls for volume and playback along the front edge of the Malibu and it comes in two colours: midnight black and desert grey. The waterproof speaker will be available to buy from late September, for $149/£149/€169.
The Malibu is the latest in Urbanista's growing line-up of light powered audio kit, which already includes the Pheonix true wireless in-ears and Los Angeles over-ear headphones.