Ultimate Ears Epicboom lets you take the party anywhere
IP67 speaker can cope with all weather conditions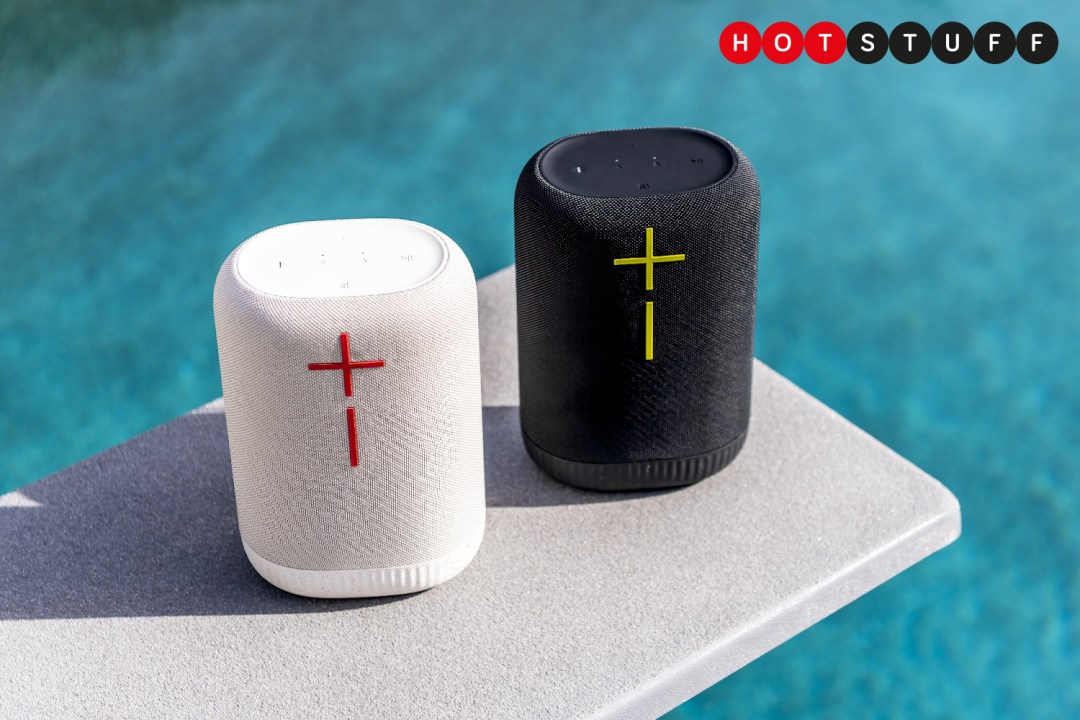 Are you ready to bring the noise, come rain or shine? Ultimate Ears already makes some of the most durable and rugged bluetooth speakers around, but the new Epicboom goes even bigger on expansive, bass-heavy sound.
The oval-shaped portable speaker looks like a beefier spin on the excellent Wonderboom 3, wrapped in dirt-resistant fabric and with giant rubber volume controls at the sides. It looks suitably eye-catching too, in creatively-named Cotton White + Lipstick Red and Charcoal Black + Lime colourways.
There's room inside for a sizeable 4.6in woofer, which UE reckons is good for a full 360 degrees of sound. An internal mic can tell whether you're inside or outside, and adjust the EQ balance appropriately for the best quality audio. An updated BOOM smartphone companion app also lets you pick between different EQs, customise things yourself, or add even more low-end rumble with Outdoor Boost mode. You can also wirelessly connect to other UE speakers in PartyUP mode; it plays nicely with all three Boom generations, the Megaboom, Megaboom 3, and Hyperboom.
The Epicboom continues the firm's trend for IP67-rated boomboxes, meaning water and dust aren't a cause for concern. It'll even float, for when those summer pool parties get a little too excitable.
There's a big enough battery inside for up to 17 hours of playtime, with USB-C supplying more juice when required. It's also packing NFC for one-touch connectivity with Android smartphones.
Ultimate Ears has gone just as big on sustainability as it has on sound. Like all of parent company Logitech's products, the Epicboom is certified carbon neutral, with the fabric cover being made from 100% recycled material and a minimum of 59% post-consumer recycled plastics underneath.
The UE Epicboom is on sale right now, directly from the Ultimate Ears website, for £330 (roughly $415). It'll be appearing at other retailers later in September.