4G Motorola Moto G is here – the best budget phone on the planet just got better
The most-bang-for-your-buck smartphone out there gets a high-speed refresh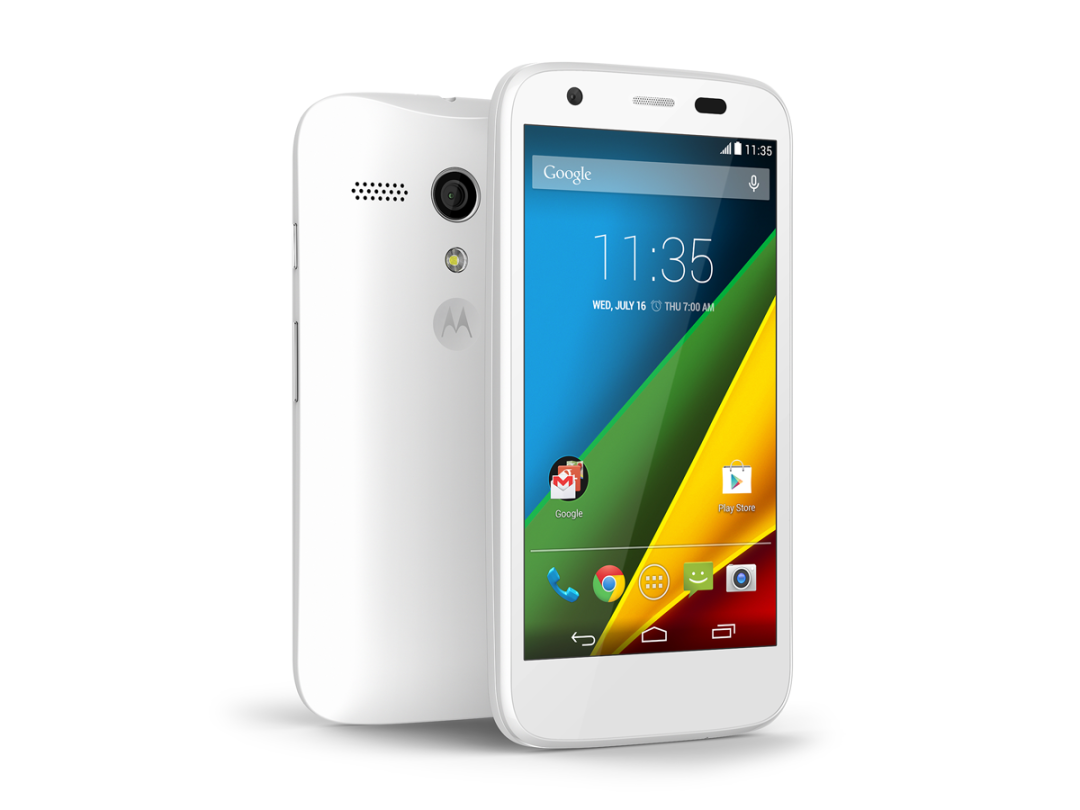 The Moto G was a tasty surprise when it arrived last year, mixing specs and value like no budget smartphone before it.
All that was missing was a little extra something, the cherry on top to make it irresistible. Upgrading its 3G radio to a 4G one is that cherry.
The Moto G with LTE also introduces another crucial upgrade to the original design: its 8GB or 16GB of storage can be supplemented with a microSD card of up to 32GB in size. If the Moto G was close to budget phone perfection last year, it's even closer now.
READ MORE: Motorola Moto G review
Moto 4G
Everything we liked about the Moto G stays the same: the chunky, tough and colourful design, impressive 4.5in 720p screen, good-for-a-day battery and almost-stock Android KitKat OS, and the price is unchanged, too – £150 SIM-free. It's a shame the shabby 5MP rear camera hasn't been given some love, but it's the one remaining weak point in an otherwise phenomenally good-value smartphone.
Read More: Hands on with the £90 4G Moto E
The original Moto G (minus LTE) will remain on sale, too, keeping its price ludicrously low – under £100 for 8GB model, and around £135 for the 16GB model.
Also announced today is the even more affordable Motorola Moto E. Between that device, the Moto G range and the likes of Sony's excellent Xperia Z1 Compact, the roster of compelling, affordable Android phones with power and pixels to spare must be starting to worry Apple, which is sticking doggedly to premium price points.
READ MORE: Motorola Moto E – the £90 4.3in smartphone that doesn't scrimp on specs
Moto Maker coming to the UK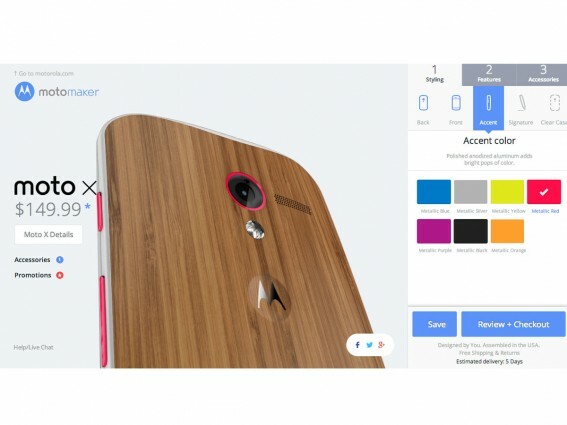 Motorola's hinted previously that, following the Moto X's arrival in the UK in February, Moto Maker would soon join it. Execs confirmed today that we will be able to access Moto Maker on British shores this year – though no exact date was set.
What's Moto Maker? In short, an online customisation service for the excellent Moto X. Buyers can personalise their Motorola handset with finishes including real wood and various colours (two front, 18 back, seven accent) plus print personal messages when they order.
READ MORE: Motorola Moto X review