5 of the best – summer flip flops
When it gets hot outside, we just want to strip naked and go running through fountains. Unfortunately, social norms stop us doing that, so the next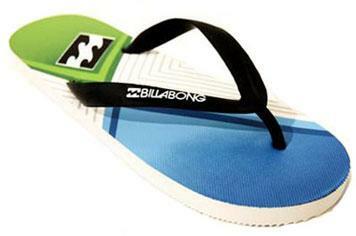 When it gets hot outside, we just want to strip naked and go running through fountains. Unfortunately, social norms stop us doing that, so the next best thing is to have (almost) naked feet. That's why we've rounded up five of the most stylish flip-flops to keep your trotters looking cool and feeling fresh this summer.
Havaianas Team
£19.99, www.schuh.co.uk
Looking for a way to show your national allegiance with your feet? No, nor us, but with the Havaianas Team range, you can now wear your colours with pride, or perhaps just select a team from somewhere with a sunnier climate – Brazil, perhaps?
Vans Classic Suede
£26.99, www.surfdome.com
The striking blue check pattern helps this pair stand out from the Havaiana set, and the smart suede strap and plush hemp-wrapped footbed mean you don't get that uncomfortable sliding feeling if things get a little moist underfoot. 
Marvel Spider-Man
£6.99, www.play.com
Spider-Man, Spider-Man, does whatever a spider can… but what a spider can't do is wear Spider-Man flip flops. That's one-nil to us you pesky arachnids. Unlike most Marvel-branded goodies, this excellent footwear is also an absolute bargain. Not a Spidey fan? There's an Incredible Hulk version too.
Billabong Andy Irons Prizm Flip Flops
£8.50, www.rip101.com
Born in Australia, the spiritual home of the flip-flop, and named after pro Hawaiian surfer Andy Irons these Billabongs are as authentic as it gets. Want to take them on a holiday to their homeland? Don't be alarmed if you get people commenting on your nice thongs in the street…
Reef Pimptastic
£14.99, www.3sums.co.uk
These are about as close to evening wear as flip flops get. A quilted upper and strap, combined with shiny gold logos, these are totally money. You don't wear Reef Pimptastics, you just go along for the ride.
Also on Stuff.tv:
5 of the best – holiday gadgets
5 of the best – summer sunglasses