Almost a flagship: the Moto X Play is the Style's feature-trimmed sibling
Call it an upper-mid-range phone: Motorola's got another new handset coming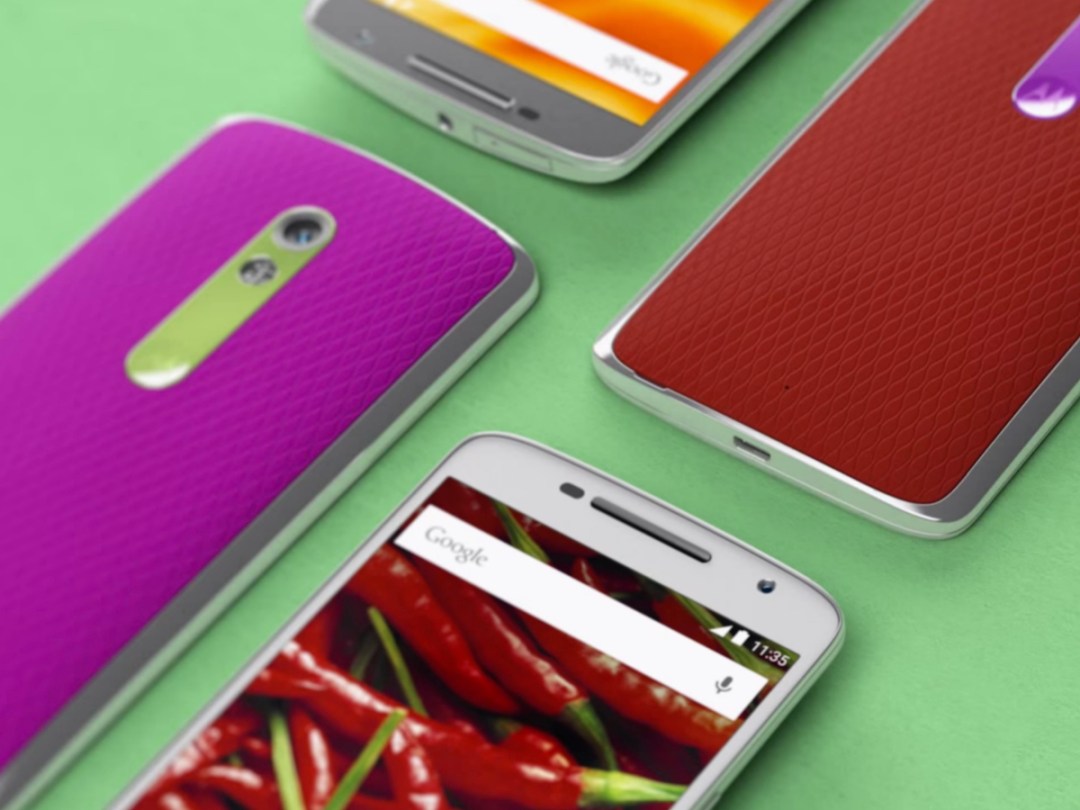 We expected to see a new Moto X at Motorola's event today – and we did, with the impressive-looking Moto X Style – alongside the refreshed budget Moto G phone. But there was something else: another Moto X, as well.
If the Moto X Style is a high-end flagship, then maybe it's best to call the Moto X Play an almost-flagship. The Android Lollipop handset has a 5.5in 1080p screen, an octa-core 1.7Ghz Snapdragon 615 processor and 2GB RAM, and 16GB or 32GB storage options, along with a microSD slot for cards up to 128GB.
But it also has some higher-end elements – like the 21-megapixel back camera (the front camera is 5MP), which seems comparable to 21MP shooter on the Moto X Style. And the battery is actually beefier here, delivering 3630mAh (compared to 3000mAh on the Style) of juice. With the smaller, lower-resolution screen, it should deliver ample battery life. Motorola says it's "more than a day," and that definitely sounds right.
Still, it occupies a weird space between the new Moto G and the Moto X Style, as both of those phones seem very inexpensive for what they offer. The Moto G starts at £159 for a lower-specced device, but if history is any indication here, it should be an excellent value. And then the Moto X Style is £360 for a very high-end handset with top-of-the-line perks.
Comparatively, at £300, the Moto X Play doesn't seem set apart enough from the Style in terms of price, but maybe that's just our amazement at the Style's price that's clouding our judgment. And truly, the extra battery life could make this a very, very appealing option, even given the Style's various other upgrades.
The Moto X Play will be out in August, and it's customisable via Moto Maker for tweaking the phone colour and accents, along with optional name engravement. Curiously, the Play won't be available in the States, but Motorola says they'll "have more choices for you all later this year," which is an intriguing note for sure.
[Sources: Motorola, Motorola Blog]