Kindle Oasis gets a huge price cut for Amazon Prime Day
Another great price drop on one of the shopping giant's own Kindle e-readers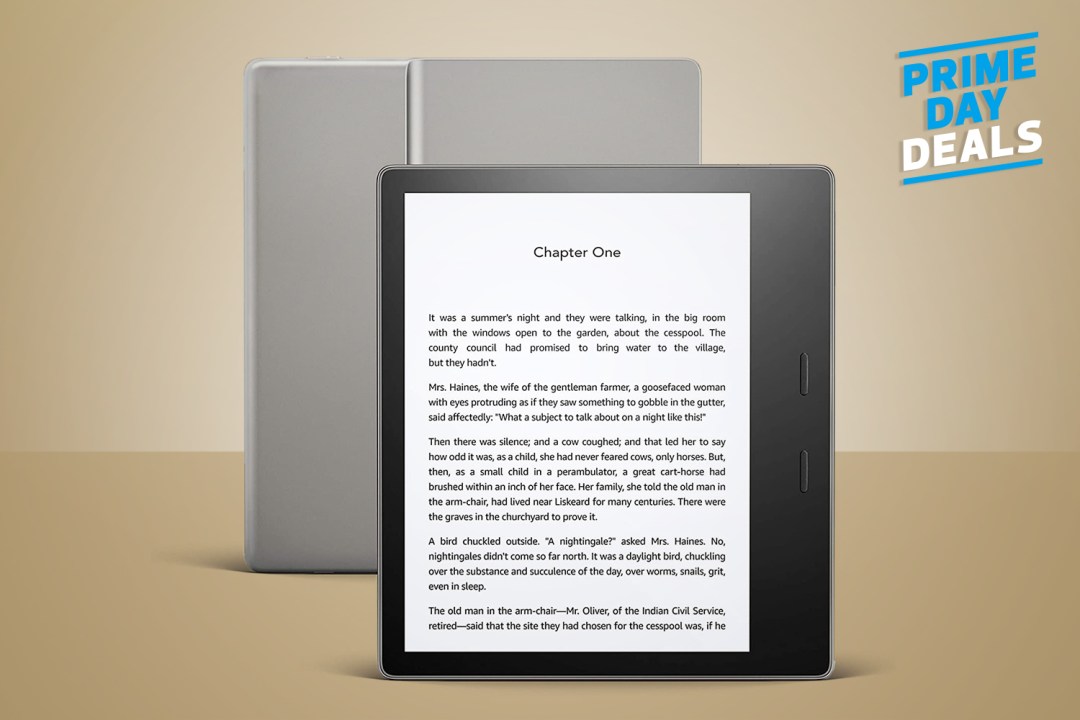 The deals just keep coming on Amazon Prime Day and we've spotted yet another great price drop on one of the shopping giant's own Kindle e-readers.
In the UK, you can get a whopping 22% off the Kindle Oasis e-reader at Amazon UK, bringing its price down to a more affordable £180 from its £230 RRP – a hearty £50 discount. That puts it in line with a full price Kindle Paperwhite (although there are deals for that below, too!).
Over at Amazon US, the best deal is on the Kindle Oasis Essentials bundle, which includes a leather cover and charging adapter. It usually retails for $319.97, but is available for $191.97 this Prime Day – a $128 saving.
We rate the Oasis as the best Kindle to buy if money is no object – and at this great price, that's certainly less of an issue. In our Kindle Oasis review, we deemed it the best of the best, awarding it a perfect five star score for its incredible display, battery life, hand feel and waterproofing among other great features.
Of course, a minor catch is that Prime Day sales are only available to Prime members. But you can easily get round this by bagging a 30-day FREE trial for Prime. You can cancel at any time, and if you decide to keep it, it'll set you back £79 for the year or £7.99 a month.
Elsewhere, you can save a huge £50 on the 16GB Paperwhite model. Amazon has slashed 33% off its price, bringing it down to just £100 while supplies last. That's for the ad-packing version of the latest device, which normally costs £150 at its RRP.
Over at Amazon US, there's a 32% discount to be had. The 16GB, no-ads model usually costs $170, but can be had for $115 during Prime Day.
We also awarded a full five star score in our Kindle Paperwhite (2021) review, saying quite simply: "The Kindle almost everyone should buy remains the Kindle almost everyone should buy."
The Paperwhite is a fully waterproof device, so you don't have to worry about dropping it in the bath or pool, as well as featuring a super-sharp 300ppi display. Its battery will last for up to six weeks on a single charge, according to the manufacturer, while the 16GB capacity means even the most voracious readers won't have to worry about downloading too many titles.
Or, if you want a step up in features and fanciness, you can also save £50 on the luxe Kindle Paperwhite Signature Edition – now available for just £130, a savings of 28% on its regular £180 RRP.
The Signature Edition adds wireless charging and an auto-adjusting front light to the already impressive Paperwhite package, whilst also coming with 32 GB storage as standard.
Whether you're an avid reader yourself or there's an important bookworm in your life, if you're in the market for a Kindle e-reader, don't miss these amazing deals.
Also check out: