AmpliTube iRig replaces guitar gear with iPhone
The iPhone add-on turns your iPhone into a multi-faceted music box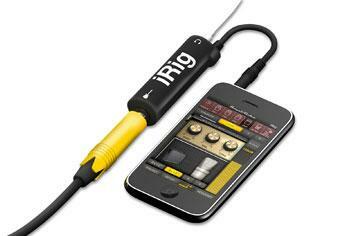 Wandering minstrels like to travel light, or so we presume. So rather than lug around a cart full of stomp boxes and amps, they'd rather have it all in one device.
Luckily for them the AmpliTube iRig has just gone on sale, converting their iPhones and iPads into multi-faceted music boxes.
The iRig is €29.99 from ikmultimedia.com. It plugs into your iPhone's 3.5mm jack, then into its two sockets you slot your guitar, and your headphones (or hi-fi, or amp).
To make it work, you'll also need the AmpliTube app. There are three versions, from the free one which is expandable with extra virtual pedals, amps and the like, up to the full version which is €15.99 with all add-ons included.
Happy shredding!