Apple co-founder Steve Wozniak won't be buying an iPad Air
Apple co-founder Steve Wozniak says he won't be getting an iPad Air because 128GB of storage space just won't cut it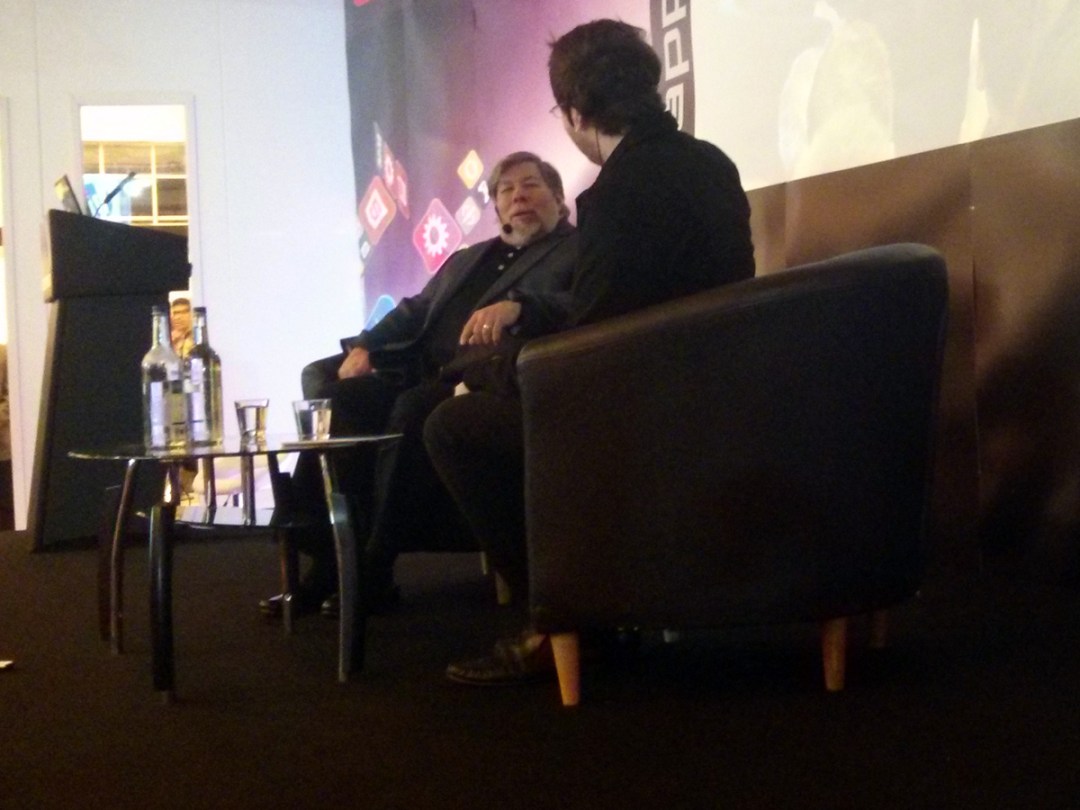 Apple co-founder Steve Wozniak says he probably won't be buying an iPad Air, because he's a prolific traveller with a sitcom addiction, and needs more than the Air's maximum 128GB of storage space.
"The iPads didn't hit my needs – yes, they're lighter and thinner and they're guaranteed great sales from day one. But 128GB of storage – I don't have broadband at home (thanks to America's monopolised broadband system, Wozniak is one of the 40% of Americans left without the good wired internet connection most Europeans take for granted), and you can't get a great broadband connection in hotels, so I carry a lot of my personal media. I was hoping for more storage, so I could put every episode of Big Bang Theory on my iPad. So I emailed my wife and said 'nope, don't want one of those'." 
Wozniak, who was speaking this morning at Apps World in London, also said he found the iPad Mini "just a hair too large" and said he'd like to see an iPhone with a bigger screen, saying bigger screens were "easier to deal with", and offered "more space for your fingers". "They [Apple] increased the size," he said, "but they increased it in one dimension only. When you went into a store and saw the iPhone had the smallest screen of all, that was a little disappointing." The Woz spoke highly of Android phones, particularly the Galaxy Note 3, the HTC One and the Galaxy S4, and confirmed that he, like everyone else, never uses the Stocks app on iOS. 
We're inclined to take The Woz's comments with a pinch of salt, though: as the original Apple fanboy, he's known for buying his Apple gizmos in-store, sometimes queuing up with fellow devotees. He makes a good point about stingy storage, but the world's greatest gadget fan is unlikely to be able to keep his hands off what many see as the world's greatest gadget. Also, doesn't he get sent one for free?