Apple showcases watchOS 10 with new sizing and focus on widgets
Plus feature tweaking, performance upgrades, and more.
Apple has rolled out the next-gen version of its Apple Watch smartwatch operating system, watchOS 10. First up on the feature list is a new focus on widgets. Widgets haven't really been a thing on Apple Watch before, with the quickest way to launch regularly apps via a double press of the side button.
But with watchOS 10, Apple has redesigned the software experience around giving you quick and easy access to the tools you use the most. Directly from the home screen, you can access the Smart Stack widget, just like the one on iPhone. Using the digital crown, you can scroll through the widgets, to access different information.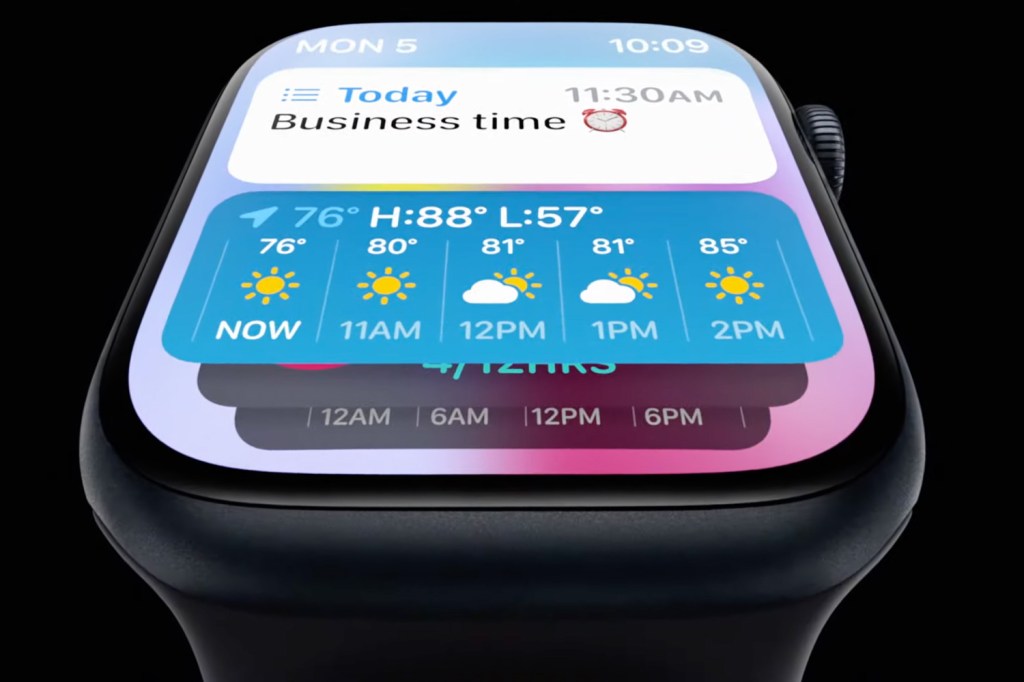 Alongside the new focus on widgets, Apple has also tweaked the software design to better fit all displays, especially the larger Apple Watch Ultra display. Similarly to the new watchfaces in watchOS 8 that were designed for the new curved edges, watchOS 10 goes a step further in taking advantage of the entire screen real-estate.
To take advantage of this new design, a bunch of stock apps have been redesigned. For example, World Clock now features background colours based on the time of day in different timezones. Activity now includes corner icons for navigation, a redesigned trophy case, and a new full-screen view of each individual Activity Ring. You'll also find new watchfaces that use more of the screen.
Fitness wise, watchOS 10 is bringing new cycling features. You can hook up the watch to cycling gear via Bluetooth, plus the activity is gaining power zones and FTP information. The hiking activity is also gaining some extra features. You'll find that the compass app drops extra waypoints automatically, which you can view in a new 3D mode. Starting in the US, you'll be able to view new topographical maps in the Maps app, as well as search for trails. The golf and badminton activities will now give feedback based on your wrist movements.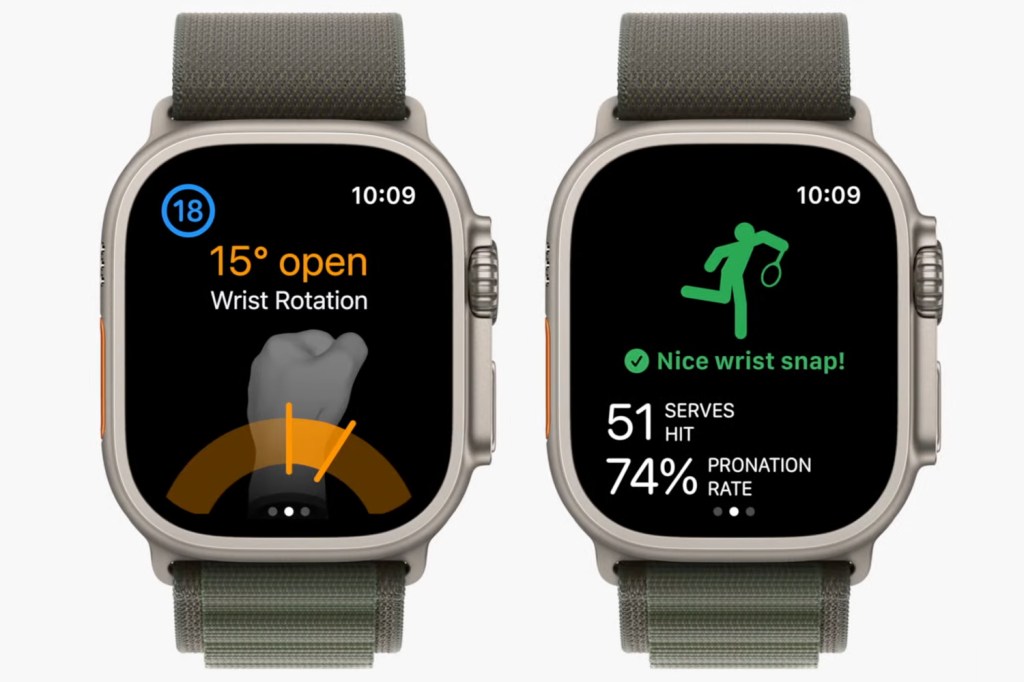 For your health, watchOS 10 brings some new features. In the Mindfulness app, you can now log your feelings and emotions, to track your mental health and wellbeing. You can describe your feelings for further context. For those without an Apple Watch, you can still access this feature via iPhone. Through the Health app on iPhone, you can also take standardised mental health tests to indicate if you should speak to someone about your mental health. The results are ready to share with professionals. Using the ambient light sensor, your Apple Watch can now monitor how long you spend outside. The goal here is to lower myopia rates in kids, to look after your eye health. On iPad and iPhone, a new Screen Distance feature will let you know if you're holding your screen too close.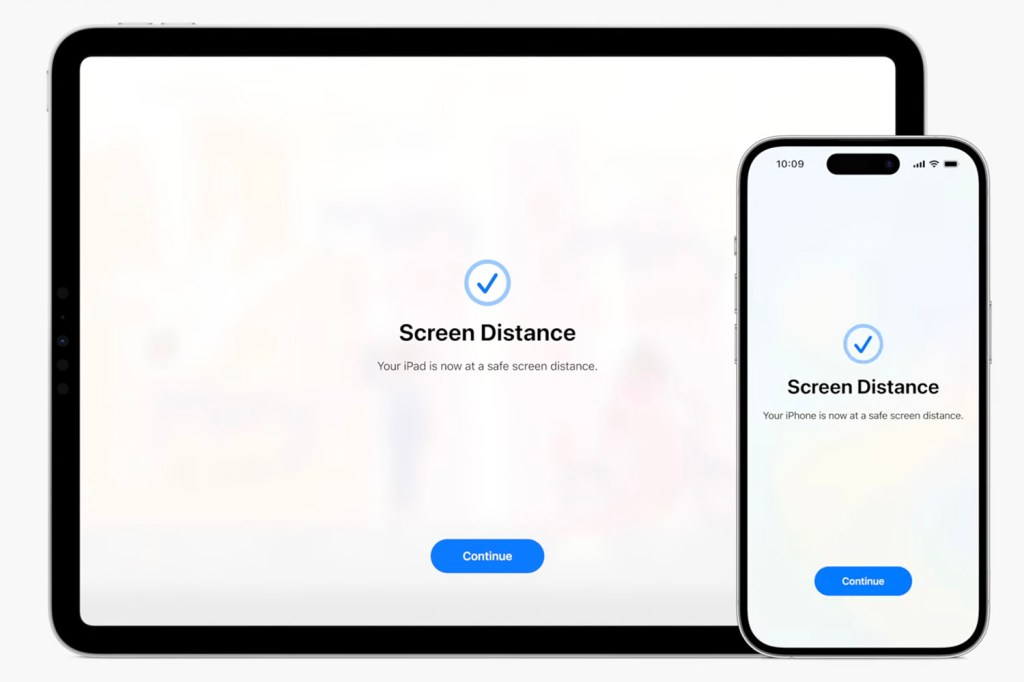 The software has made its way to your wrist as part of a public beta. We expect a public roll-out in September, alongside the usual iPhone and Apple Watch launch event.