Aussie Invader throttles up for land speed record
Australia is hoping to break the world land speed record with the Aussie Invader 5R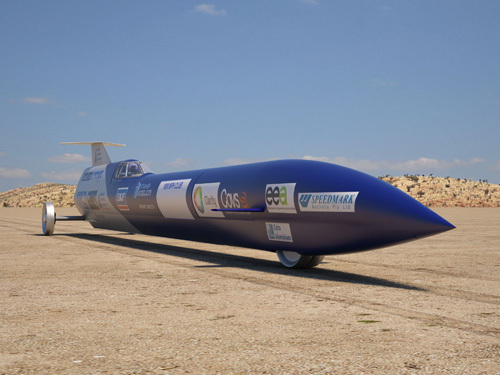 An Australian team known as Aussie Invader is hoping to smash the world land speed record by hitting speeds in excess of 1000mph.
The Aussie Invader 5R, currently being built, will use the old trick of a massive rocket engine twinned with an aerodynamic body shape to hopefully propel the machine up to 1000mph in 20 seconds, thanks to 62,000lbs of thrust and approximately 200,000 horsepower.
To limit potentially fatal punctures happening when the rocket propelled pencil reaches its top speed, solid aluminium tyres that weigh 100kg each will be used.
British team Bloodhound is also hoping to enter the 1000mph club next year so it's a race to the finish for both countries.
On the subject of going fast and breaking records, it wasn't long ago a modified Lotus Exige became the world's fastest electric car. It managed 148mph at a track in York.
Mac games added to GOG download store
New Samsung Chromebook debuted